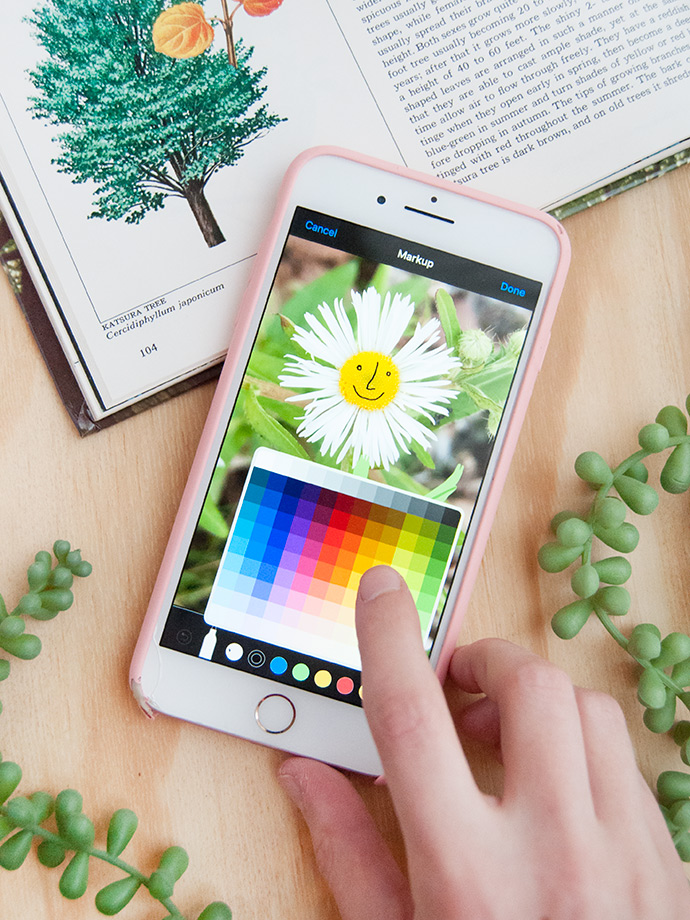 Fall is one of the very best times for nature crafts. All the fallen leaves in a whole rainbow of colors in addition to blooming flowers, cool rocks, pinecones, and plants provide a whole lot of new materials to work with. You're likely familiar with a few of our favorite fall crafts (like these leaf friends, our many painted rock projects, and even printable nature bingo) but today we decided to put a different spin on it. Instead of bringing nature home to turn into a craft, why not go out and explore your neighborhood, local park, or green space with a super attentive set of eyes?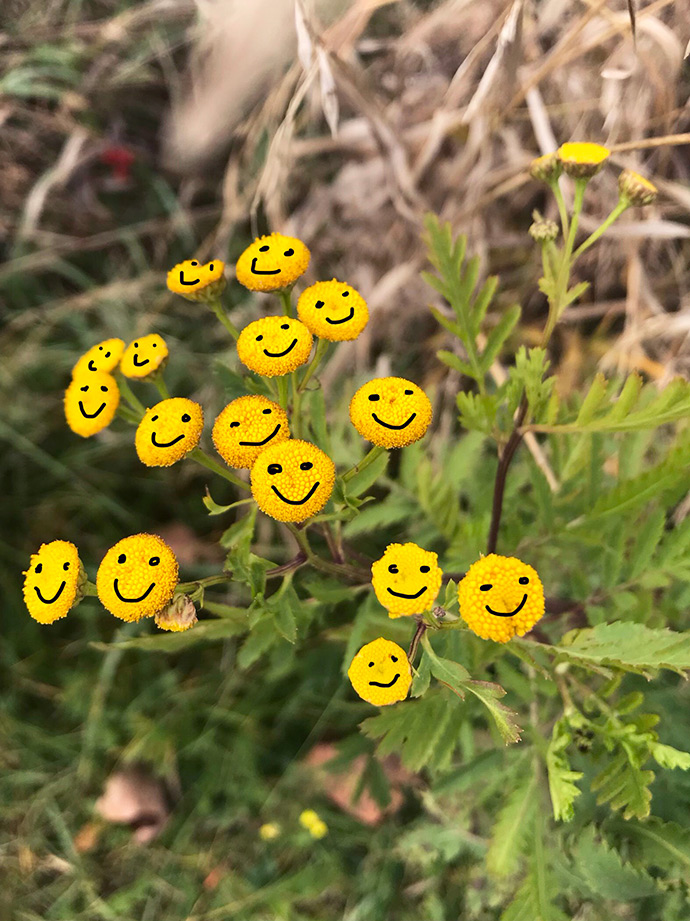 Bring a smartphone with you to capture all your findings. Try taking photos of the plants, leaves, and flowers from all different angles – what do they remind you of? Kids are sure to have some dynamite answers here and encourage them to really use their imagination. Maybe that Queen Anne's lace looks like a cloud or even puffy hair? Does that milkweed plant look like a dinosaur jaw or a lobster claw? Brainstorm different things and jot them down in a notebook to help keep track of all the genius ideas.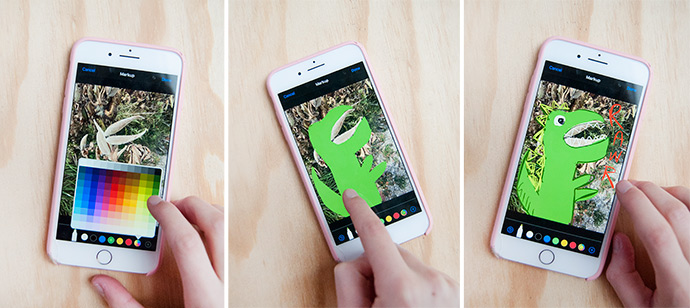 You'll be surprised at how many neat things you'll spot when you really start looking! We took our nature walk on a nearby trail and on the way back home, walking the same exact path, we noticed so many different things on the way home. Make sure everyone is keeping their eyes peeled the entire time and you're sure to capture some real gems.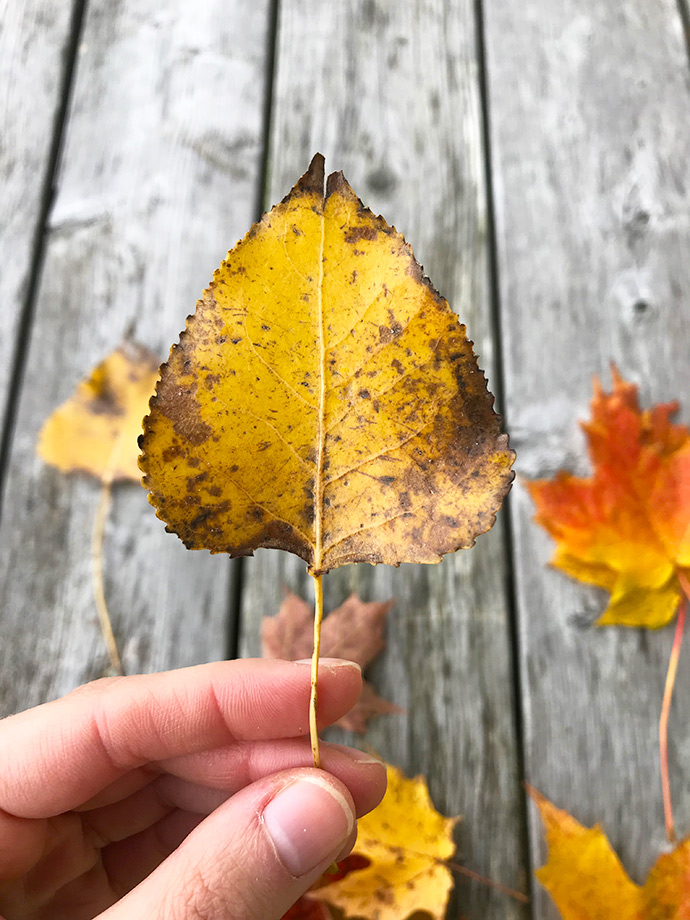 Once you get back home, or comfy on a park bench or picnic blanket, look back through all the photos you took. Using an illustration app on your smart phone (we used Markup, which comes installed in all iPhones) get creative with your photos. Experiment with the different tools, colors, and techniques until you've turned the original photo into whatever amazing illustration you've dreamed up!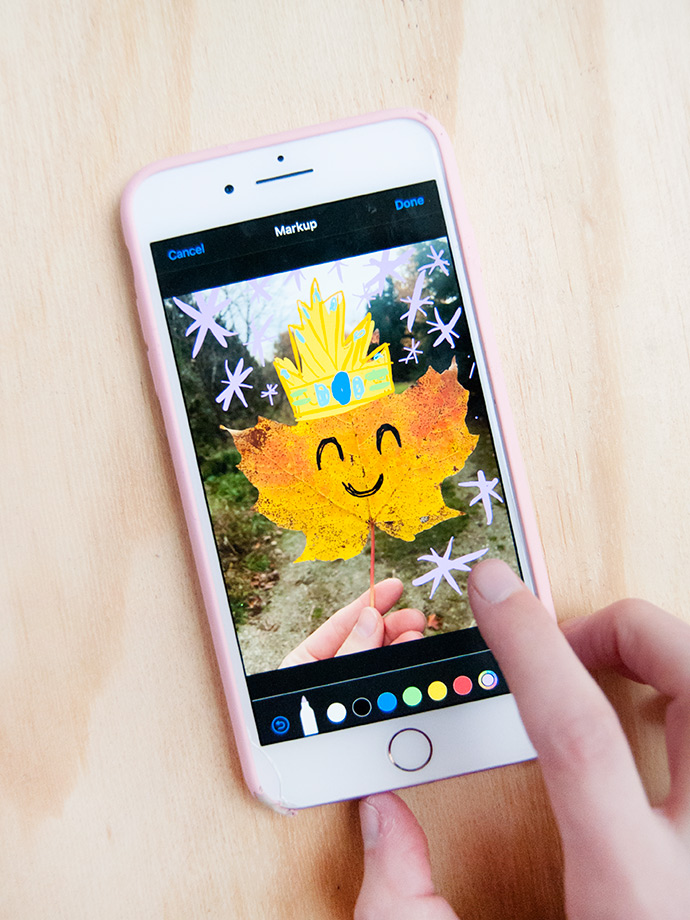 Younger kids might have an easier time with the drawing part of this activity if you use a tablet instead of a smart phone. Alternately, you can instead choose to print the photos when you get home and then have kids get creative on the printed versions instead, using whatever techniques and tools you like. Collage, markers, stickers, glitter – whatever you have on hand in your craft stash will work perfectly here.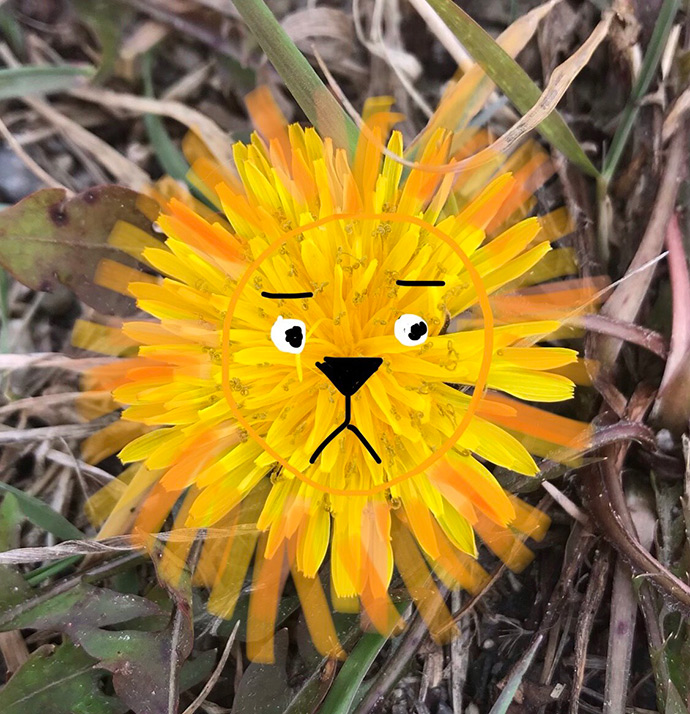 Although this activity may seem really simple, you'll be surprised how much fun it really is! Even if you live in a big city, you're sure to find things you never expected. So get outside and encourage kids' imaginations all while getting some fresh and using technology in an unexpected way!