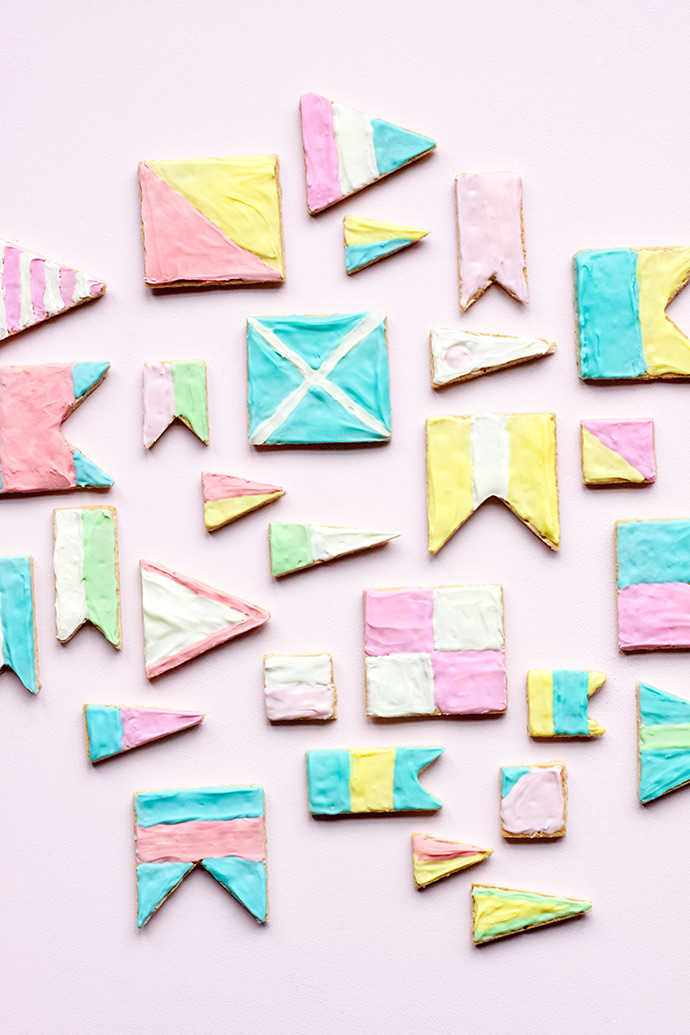 In our home, we have been coming up with special theme nights or moments to celebrate (such as half birthdays) that we may not typically honor. We needed to have little things to look forward to! These fun (and easy!) nautical flag treats are perfect for a family or a group. They are not only fun to make, but they're delicious as well. They would be cute for a picnic or nautical birthday, don't you think?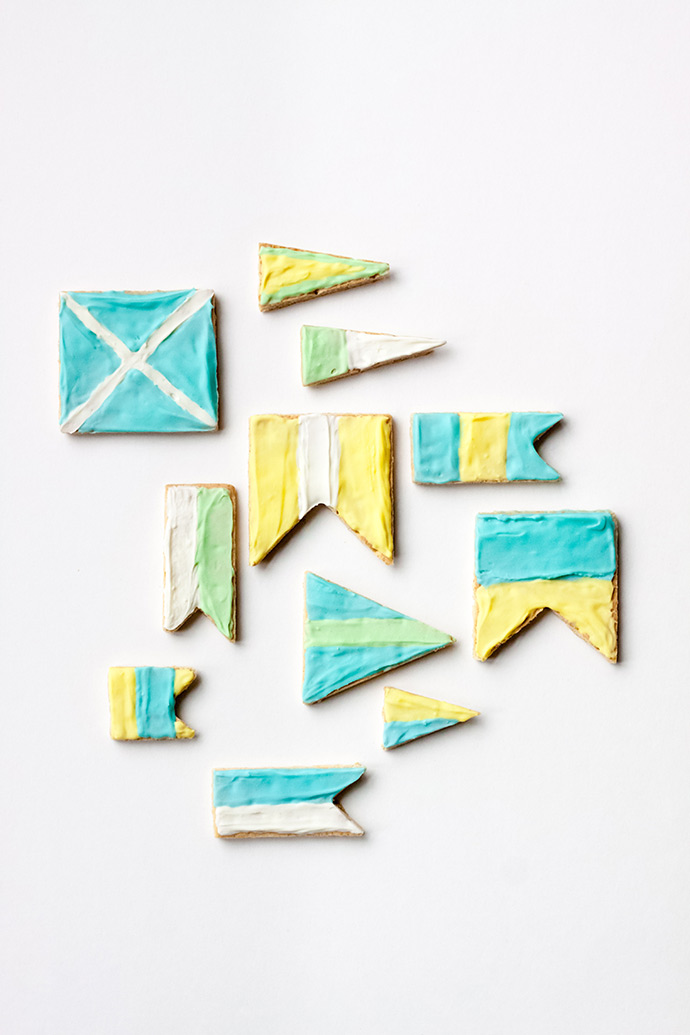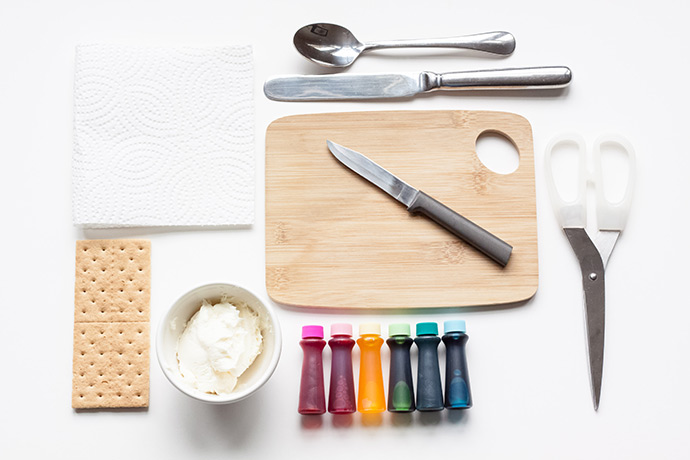 Graham crackers
Paper towel
Microwave (not pictured)
Microwavable plate (not pictured)
Sharp knife
Cutting board
White frosting
Food coloring
Small bowls
Spoon
Knife
Piping bag (or plastic storage bag)
Scissors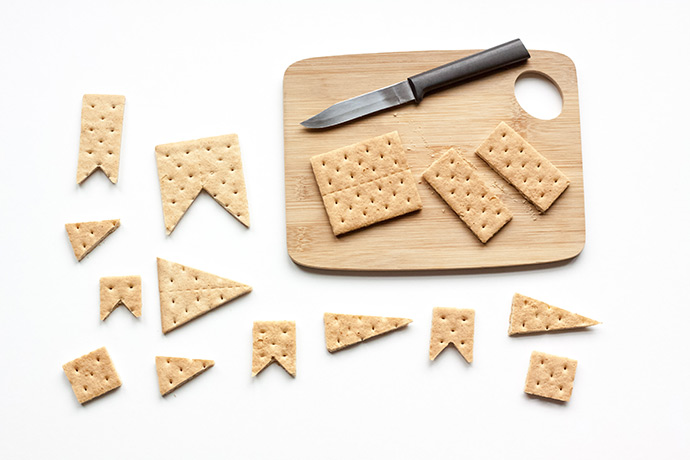 Step 1
Wet a paper towel, and squeeze it out so it does not drip. Place it over a graham cracker on a microwaveable plate. Microwave for 10-15 seconds. Place the graham cracker on a cutting board, and use a sharp knife to cut the cracker in half. It helps to saw the cracker with the knife a bit, and to score it where you plan to make a cut. Use the dots and lines on the cracker as a guide. Make various flag shapes, and set aside.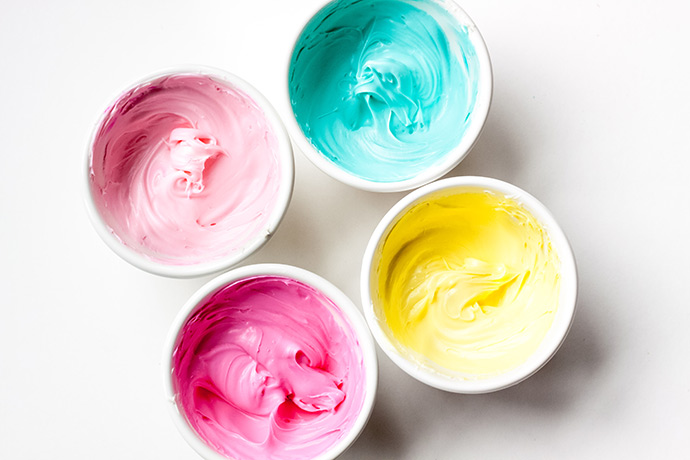 Step 2
If you are using canned frosting (we did!), microwave it in a microwave-safe bowl for about 30 seconds, and divide it into several small bowls. Place a different color of food coloring in each bowl, and stir. Be sure to leave one bit of frosting white.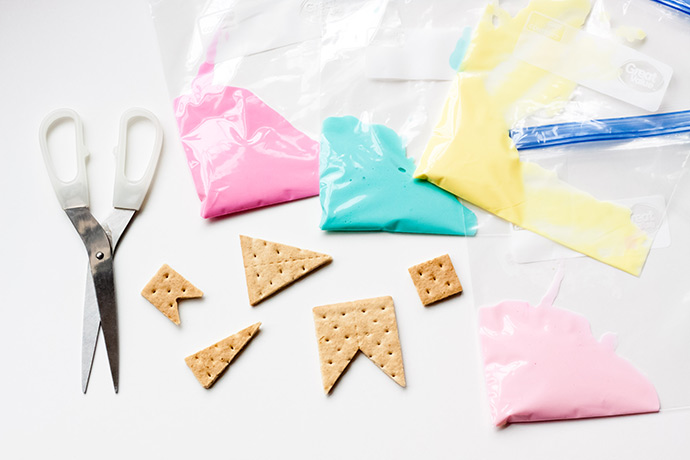 Step 3
Place each color of frosting in a separate piping bag (or plastic bag) and cut off the tip.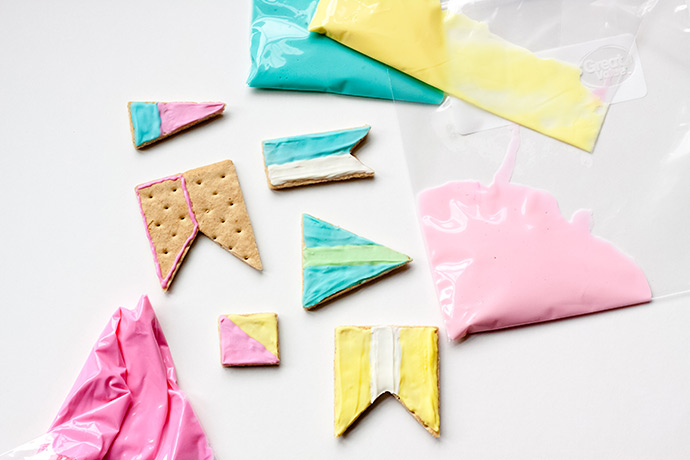 Step 4
Look up nautical flags online, or use our photos as a guide. Outline your flag designs using the piping bag, and then fill in the colors until the cracker is completely covered. You may need to smooth the frosting out with a knife.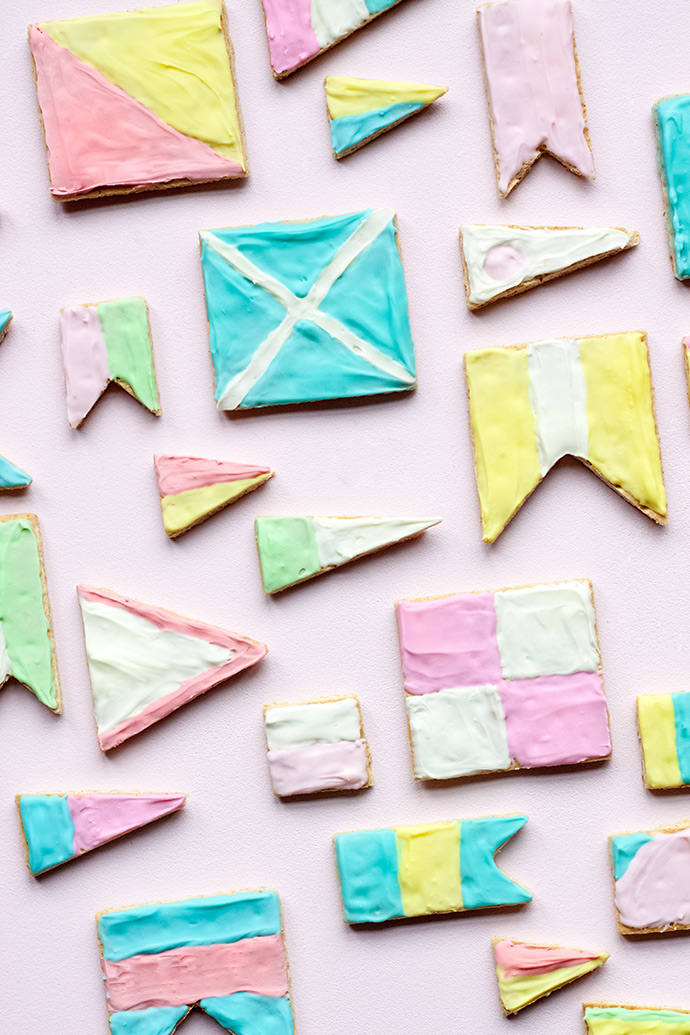 Your nautical flag treats are ready for snack (or party?) time! Enjoy!