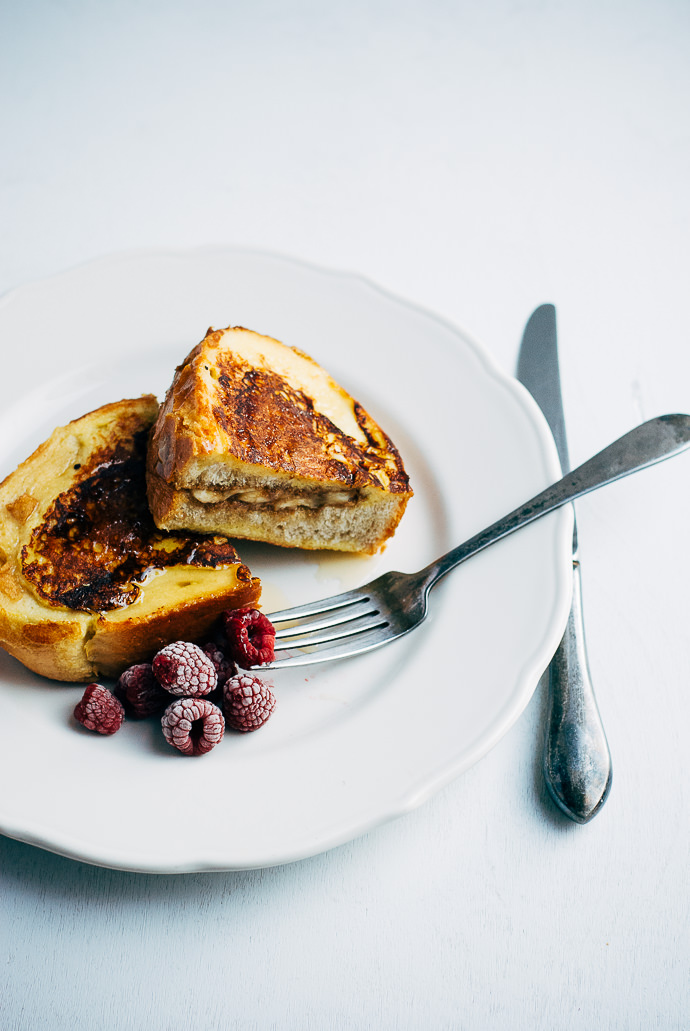 Peanut butter and banana sandwiches carry an undeserved reputation for decadence (we can blame Elvis for that). But if you step back from things, peanut butter and banana sandwiches are a great snack – nut butters provide a nice bit of protein and healthful bananas are an improvement over jelly as an accompaniment.
This is not to say that this nut butter and banana stuffed French toast is exactly healthy. But if you want a delicious breakfast, this fits the bill without needing quite as much maple syrup or powdered sugar. The simple recipe pairs lightly sweet French toast with creamy banana slices and fortifying nut butter for a morning treat with a bit more heft.
French toast has long been a favorite weekend treat in our family. Not only is it tender and completely delicious, it's a cinch to make. Just dip, fry, and eat! Stuffing it adds one more step, but when something tastes this good, you really won't mind.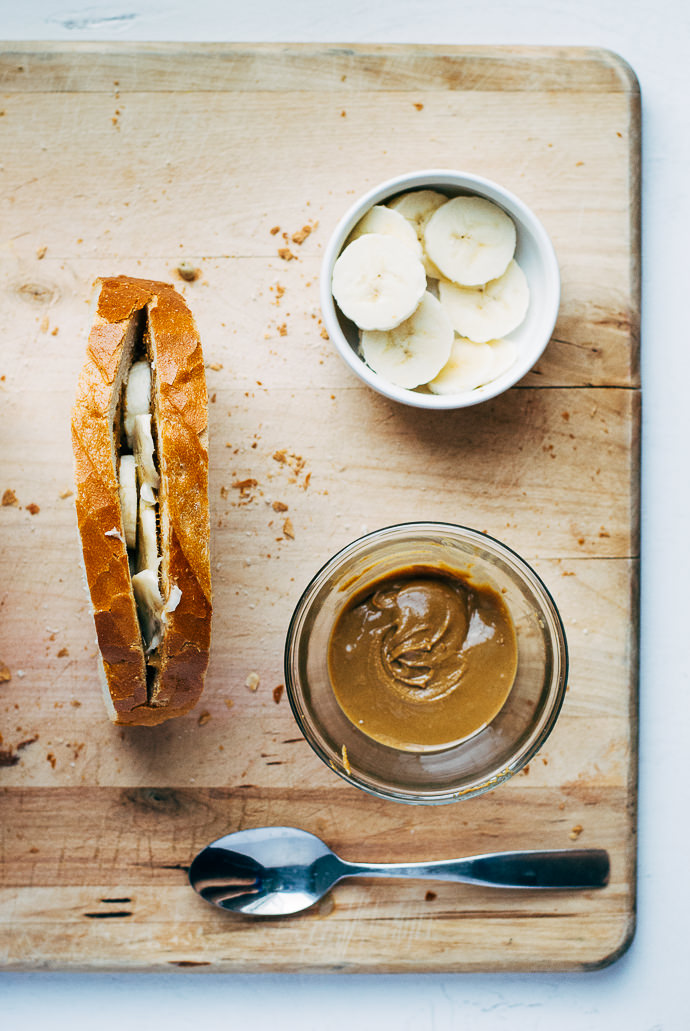 4 (2-inch) thick slices Italian bread
3 eggs
1/2 cup milk
1 tablespoon sugar
1/2 teaspoon sea salt
1/2 cup nut or seed butter
1 – 2 medium-sized bananas, peeled and sliced
neutral oil or butter for frying
maple syrup
fruit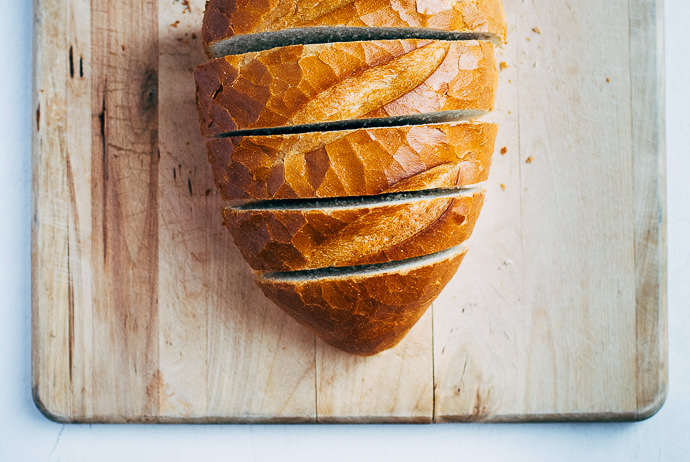 In a medium-sized bowl, whisk to combine the eggs, milk, sugar, and sea salt. Preheat a large skillet over medium heat.
Using a sharp bread knife, cut a slit in the middle of each slice of bread, being sure to leave a 1-inch border on both sides and the bottom. Using a butter knife, spread 2 tablespoons nut butter inside the slit of each slice. For each slice of bread, use fingertip to push banana slices into place inside the slit in a single layer.

Add 2 tablespoons oil to the preheated skillet.

Working quickly, dip each bread slice into the egg mixture, making sure to coat well on both sides. Place slices directly into hot skillet. Cook for 3 – 4 minutes or until slices are a deep golden brown, flip, and cook for 3 – 4 minutes more. If needed, keep cooked sliced on a baking sheet in a warm oven.
To serve, slice each piece of French toast in half, drizzle with maple syrup, and garnish with fruit.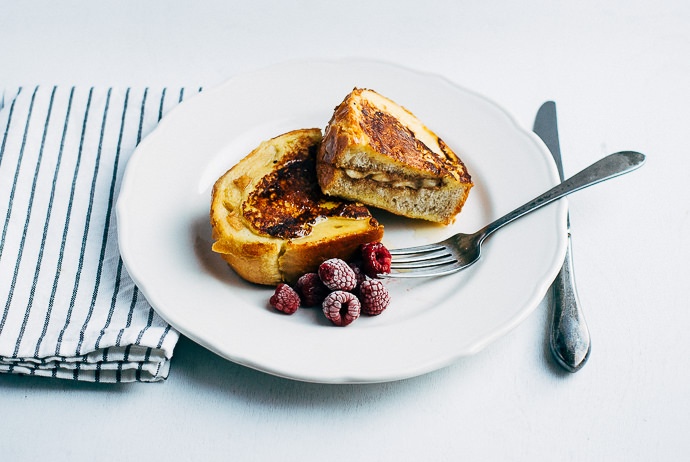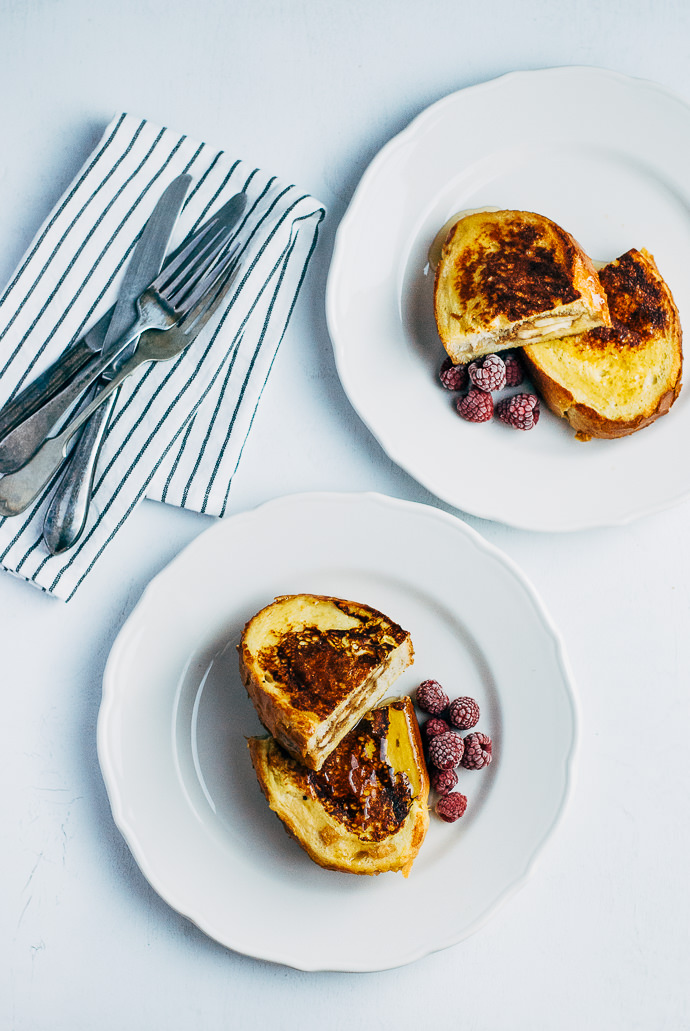 Enjoy!