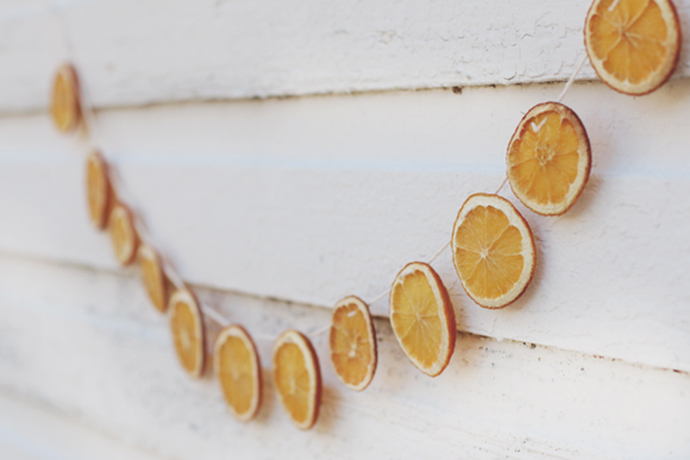 I've been craving the smells of cinnamon and oranges for weeks – that spicy mulled cider smell that makes a house feel like a special kind of home this time of year. Now that I'm seeing these late-Fall appropriate crafts, I've got even more orange-inspired goodies to make!
Whether you choose to focus on the traditional scent and taste of orange, or would rather add some orangey colors to your crafts and home, I think you'll find a project here to fit your style. We've got to cram all this Fall goodness in quick – I hear Christmas is right around the corner!
Stamped Metallic Leaf Plates
Tutorial via Wayfair
Don't want to spend a fortune on fancy dishes for your Thanksgiving table? Me either, but making them special with local leaves and food-safe metallic paints creates a beautiful set, don't you think?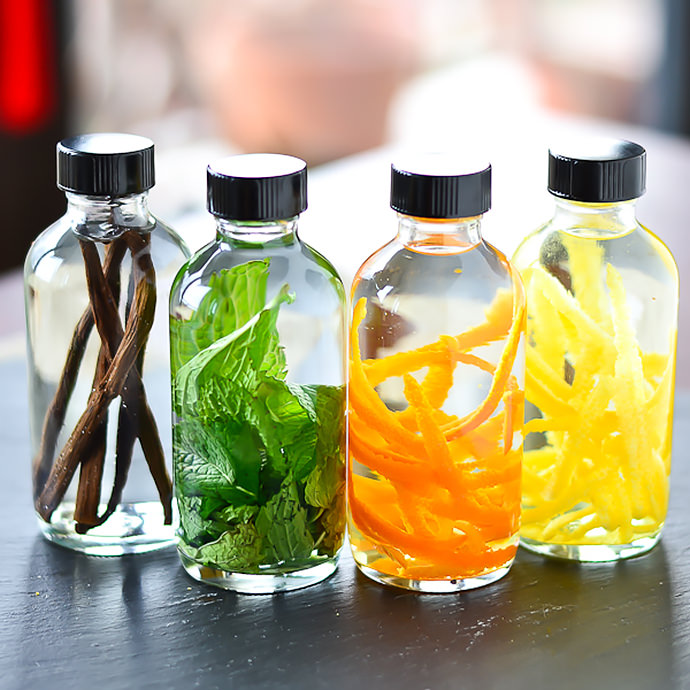 Tutorial via Just Putzing Around the Kitchen
Yes, I'd love to make some orange extract for myself – if you make it yourself, you know exactly what you're putting in your body when you eat it! But this tutorial would make some gorgeous, and useful, Christmas gifts too – with recipes for Vanilla, Mint, and Lemon as well.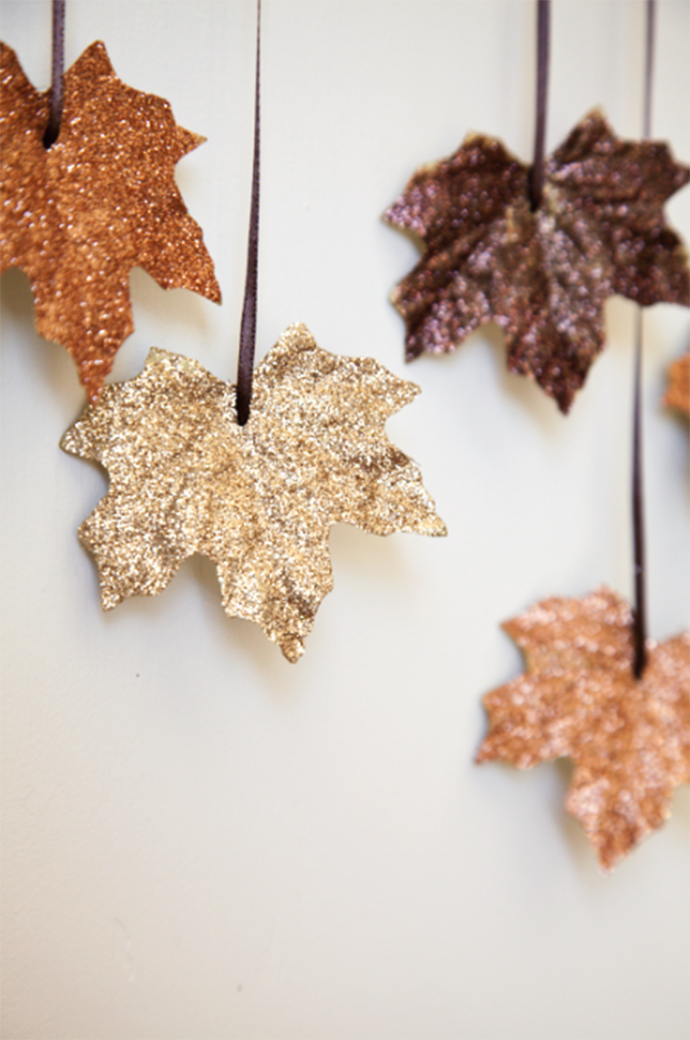 Tutorial via House of Jade
I think I've found a way to add a judicious dash of glitter to your Thanksgiving celebrations. These leaves look so gorgeous with their copper tones and crinkly edges. I can't wait to try this one!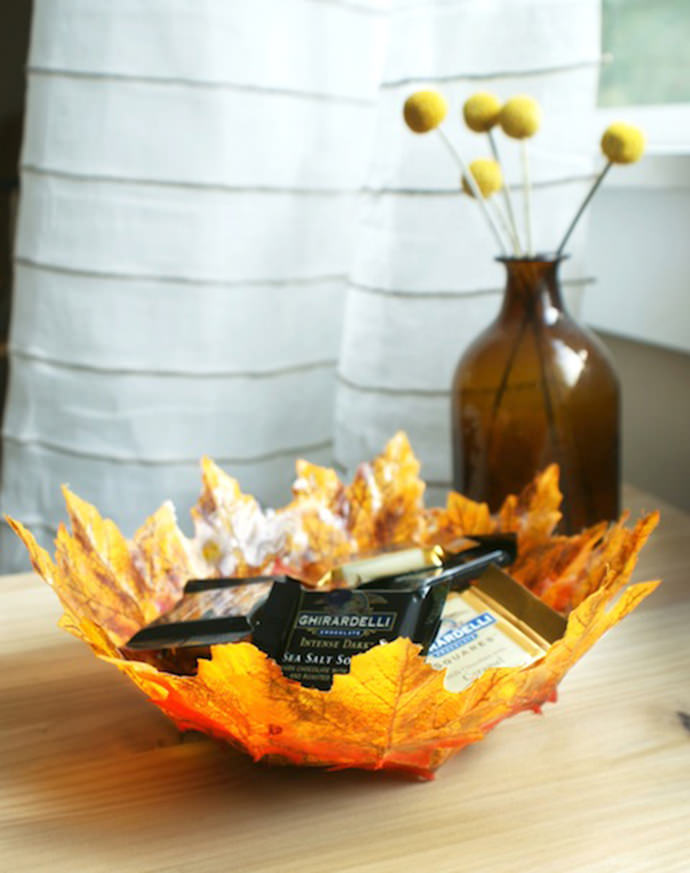 Tutorial via Hello Lucky
Fake leaves to the rescue! In general, I prefer the real leaves – especially since they're free – but here's a great way to use the fake ones. And I think if you make a leaf bowl, you would definitely be required to keep it full of chocolate at all times!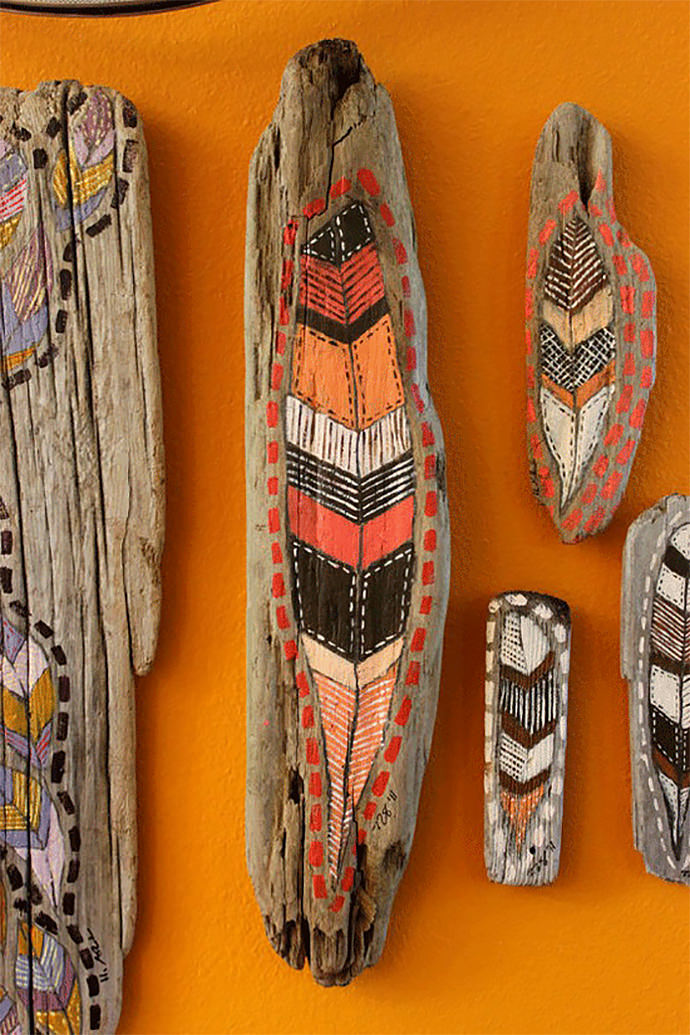 Image via Poppy Talk
There isn't a tutorial for these, but the artist – Mark James Gunderson – has made such inspirational paintings that I wanted to include them for you. Use them as inspiration to create your own Fall-inspired driftwood or scrap wood paintings. The colors are just luscious.
Pictured at the top of this post: Dried Orange Garland, tutorial via Free People