When I stumbled upon this AMAZING origami website, I knew I'd hit the jackpot! Animal faces, candies, houses, shapes, the alphabet – this website has it all. I love the idea of writing letters and journaling, so for today's project I came up with a way to combine that with some fun origami!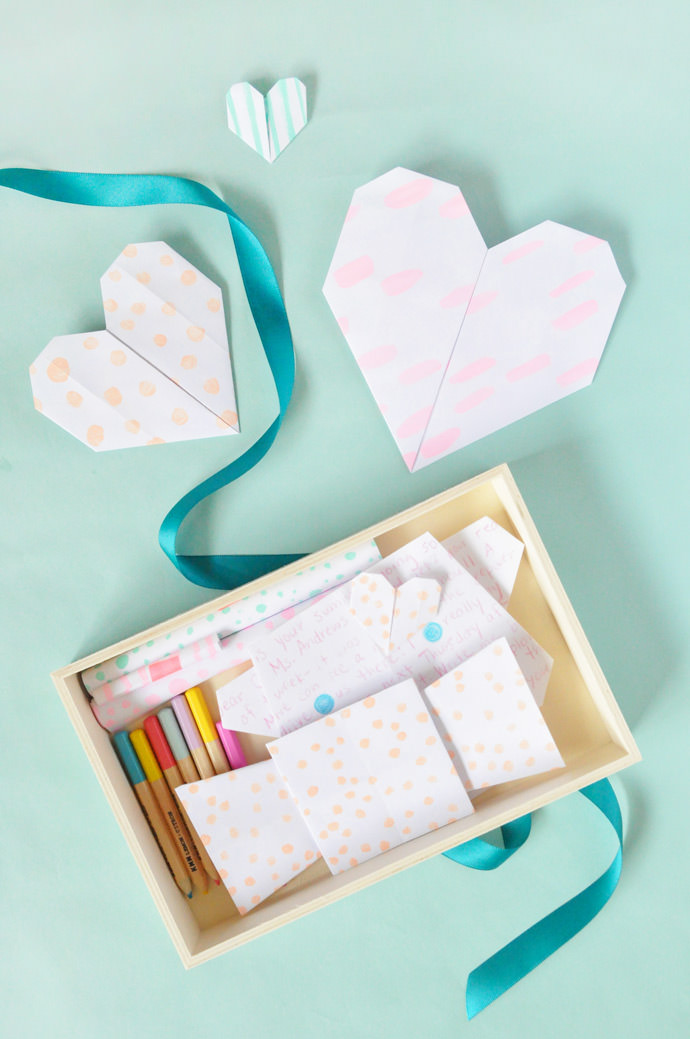 Assemble your own origami letter writing kit using scrap wrapping paper, colored pencils, and a small box. This is perfect for kids going away on vacation or to camp – they can write letters on the paper, follow the instructions online (if there's no internet access, print out the diagrams ahead or include a small origami booklet), and send them home to family and friends. Not going away this summer? Have kids write journal entries, stories, or draw pictures instead and keep the fun origami shapes in the box as a memory box. What origami shapes will you choose?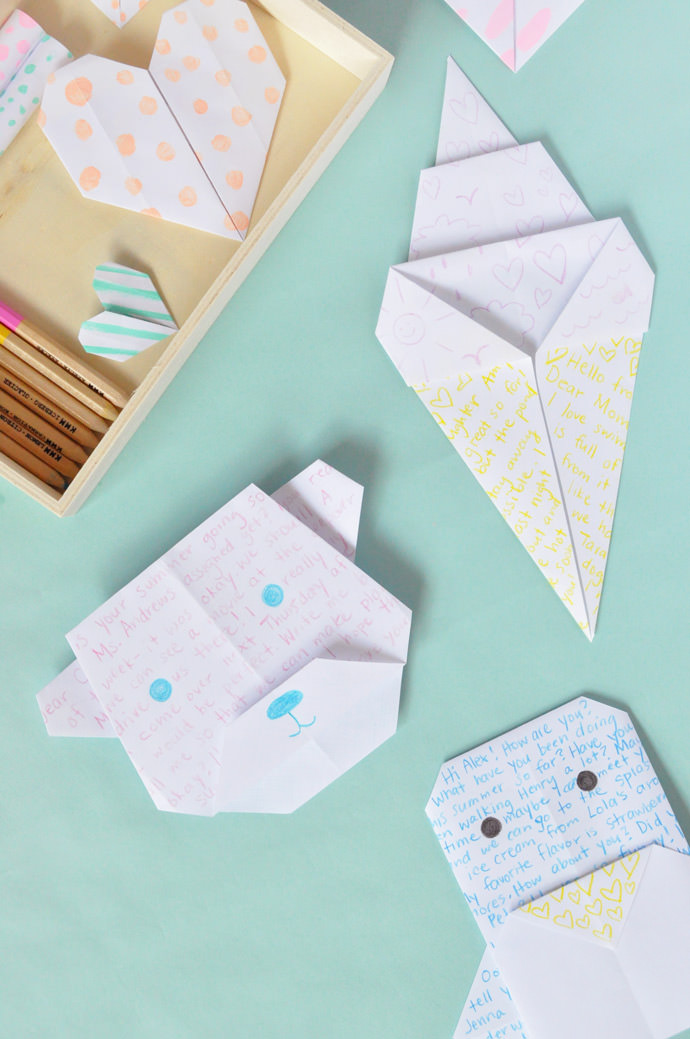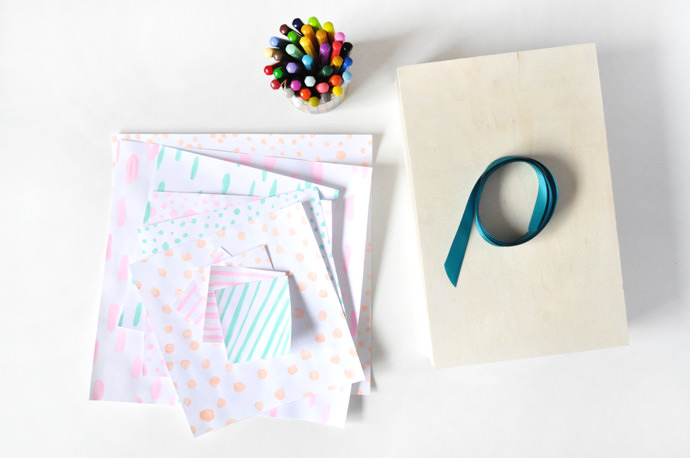 Scrap paper
Box with lid
Ribbon
Colored pencils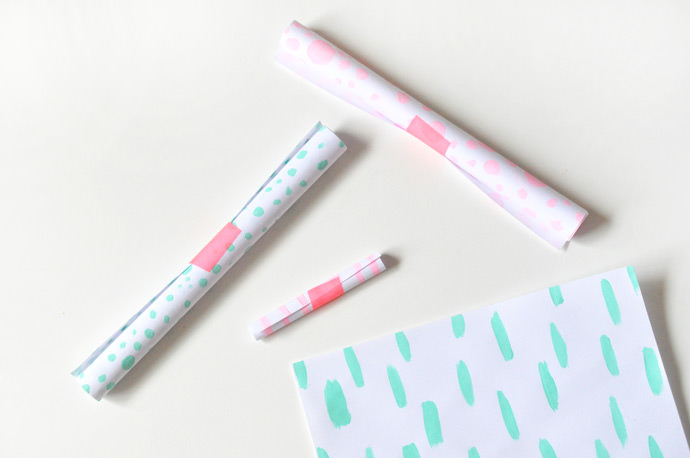 Step 1
Cut colored or patterned papers into squares of various sizes. You can paint your own custom paper like I did, cut down some wrapping paper scraps, or use store-bought origami paper. My box wasn't big enough to fit them all laying flat, so I rolled them into little scrolls.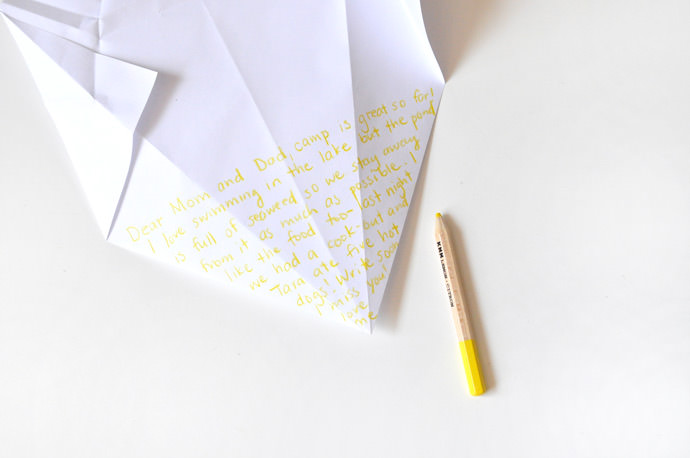 Step 2
You can also leave some papers plain, without patterns, and let your kids add their own color with their writing! This example shows yellow writing on only the cone area of the origami ice cream cone.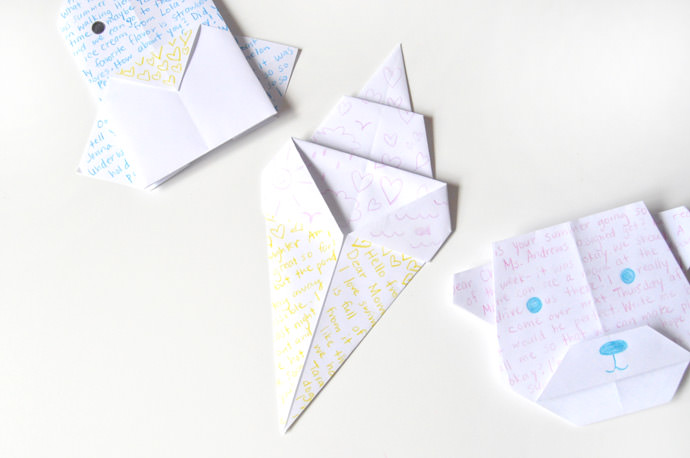 Step 3
Fold the letters using instructions from an online resource or book – doesn't the colored writing add a fun touch?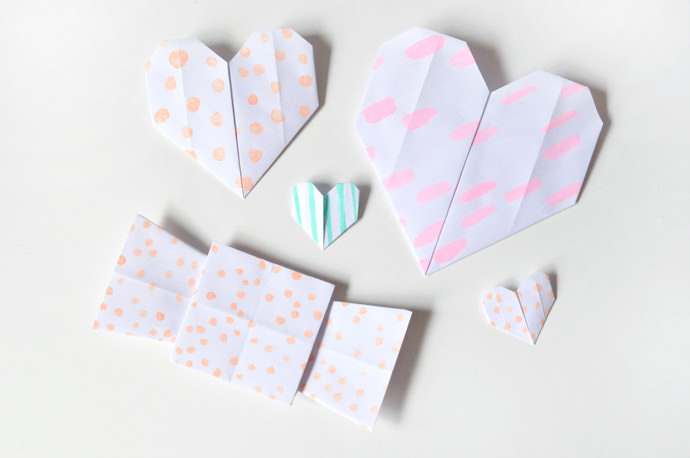 Step 4
For the bolder patterned papers, you can prefold them into fun origami shapes and then include those in the box. Kids can then unfold them, write their letter on the blank backside, and refold.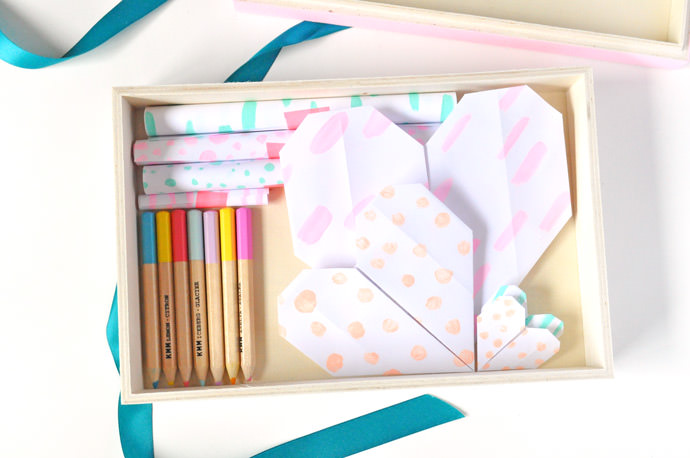 Step 5
Put all your papers, colored pencils, and origami shapes into the box, and tie with a ribbon.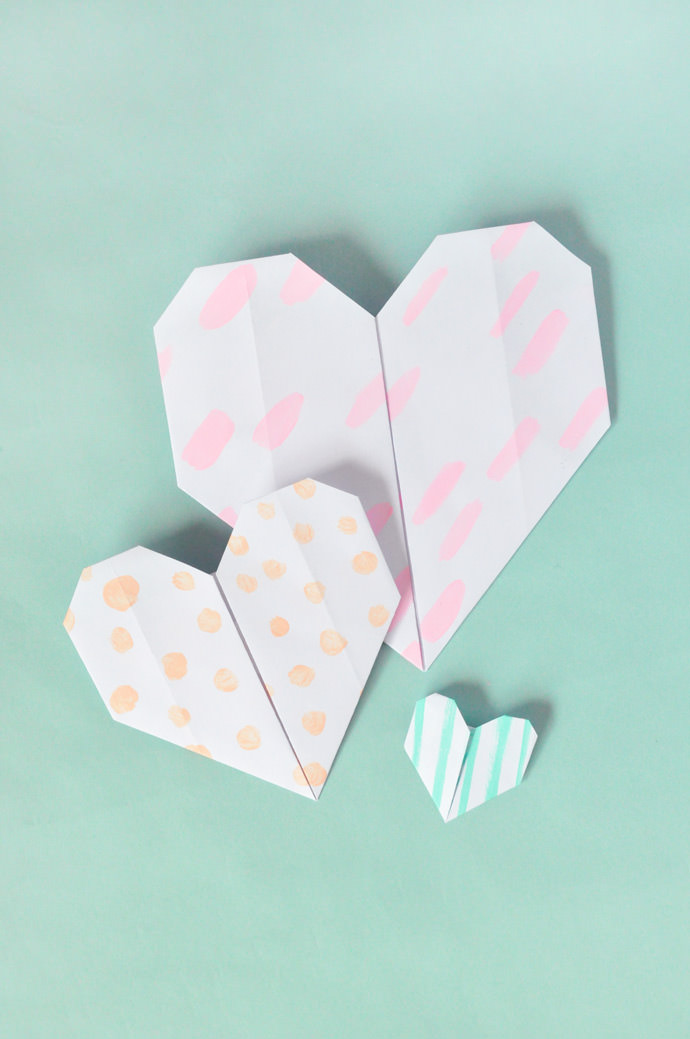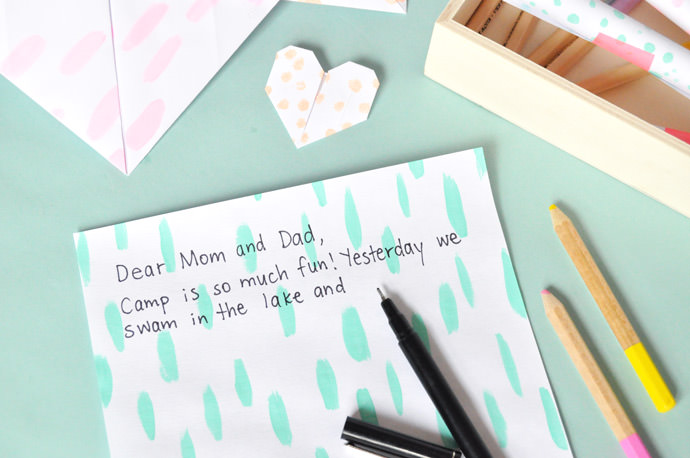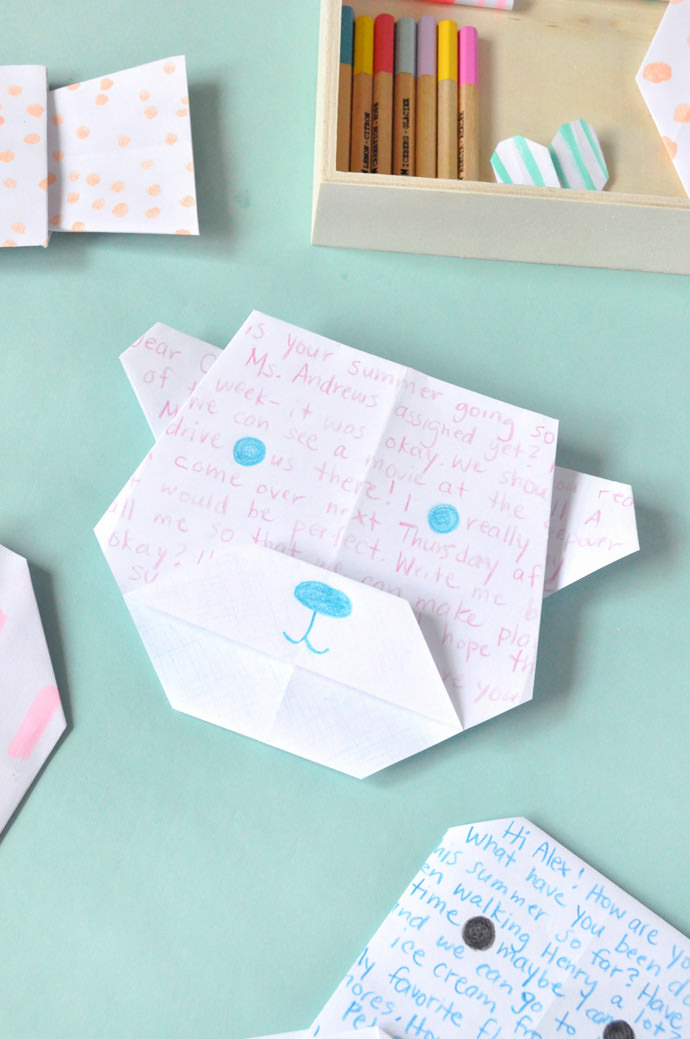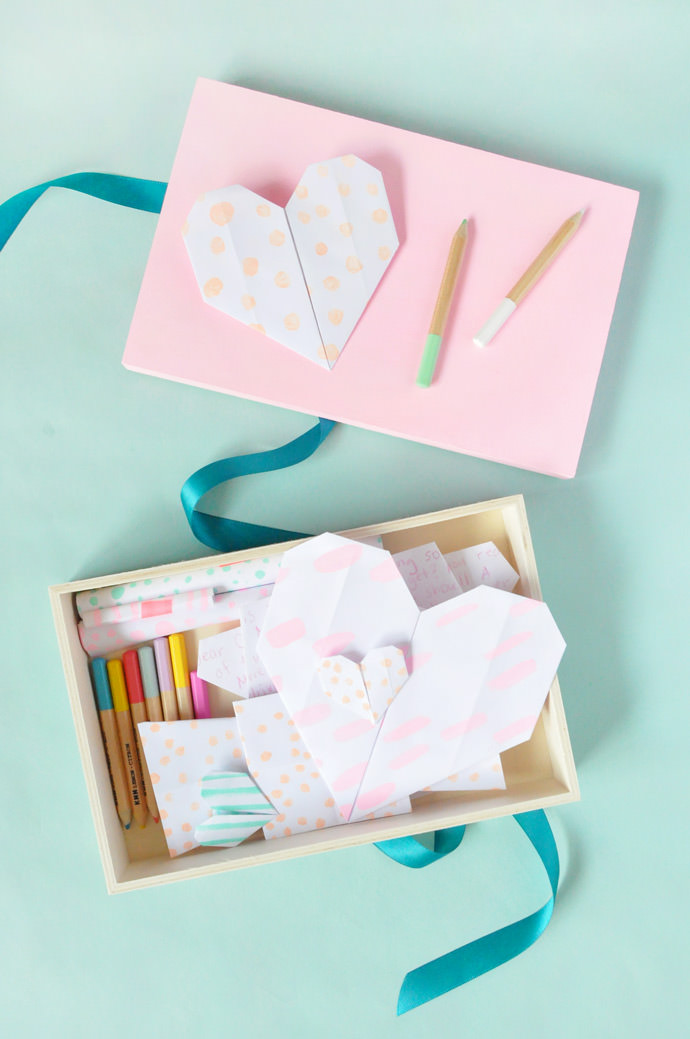 Happy folding! :)