Strawberry season is upon us and we couldn't be more excited about it. It doesn't truly feel like summer until we've had a few homemade strawberry treats and today we are sharing a whole bunch of our all-time favorites from the blog archives. From ice cream sandwiches to pies to cakes, we've got you covered!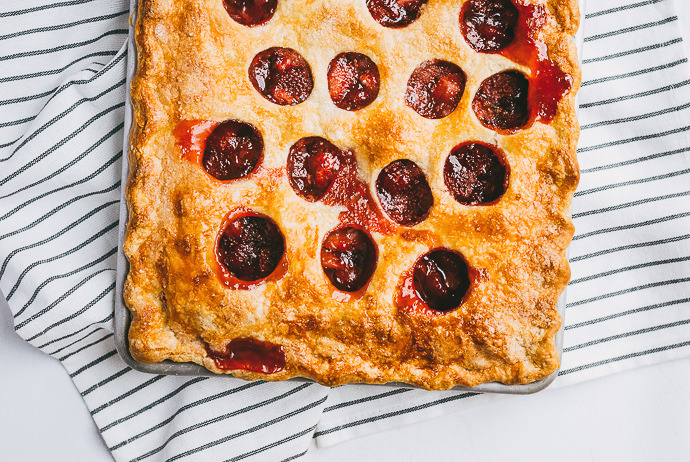 Polka Dot Strawberry Ginger Slab Pie
Birthday parties are the perfect excuse for a party-size slab pie, and this strawberry one is perfect for summer. These large slab pies are a good way to feed a crowd and the thinner layer of filling makes them ideal for juicy fruits like strawberries. Slab pies also lend themselves to playful crust designs so get creative!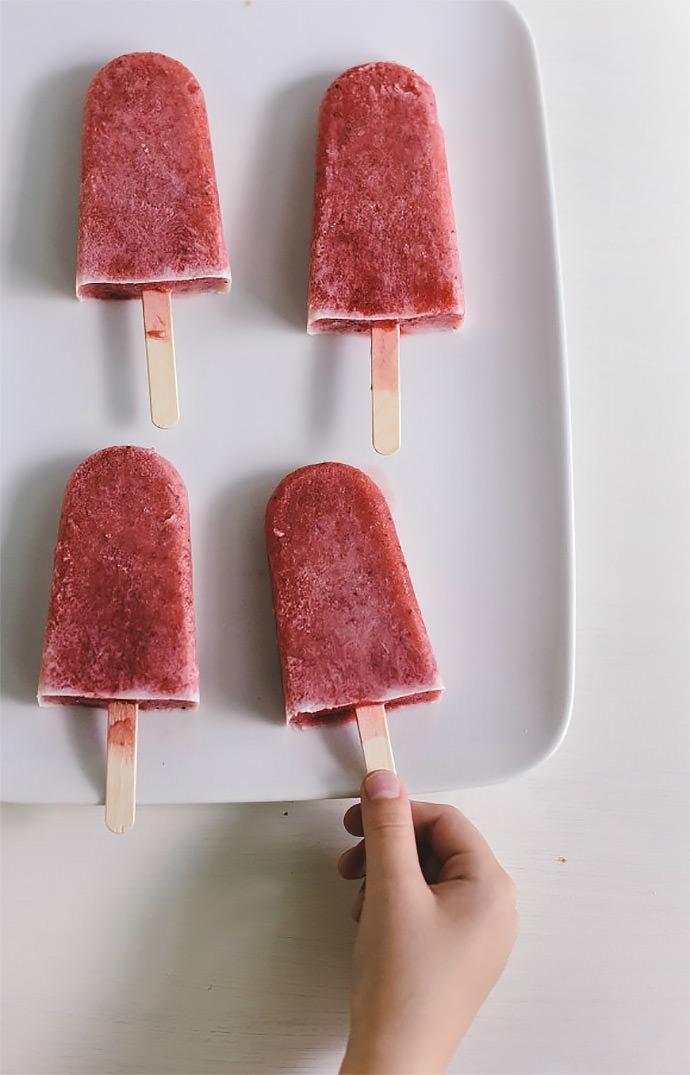 Strawberries and Cream Popsicles
Popsicles are always a welcome treat on a hot summer day, and these strawberry and cream pops are a favorite of ours. They are simple yet a little complicated but trust us, the extra work is worth it.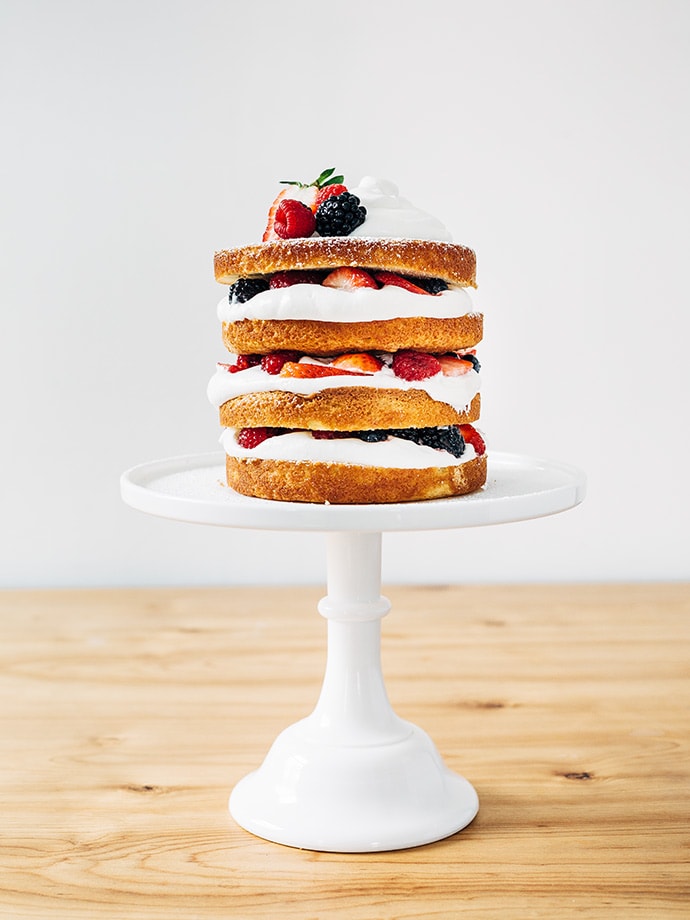 Mixed Berry Country Cake
A berry-topped country cake is the pinnacle of summer eating. This recipe has the simplicity and flavor of strawberry shortcake but instead comes together as an easy layer cake that's ideal for any gathering this summer.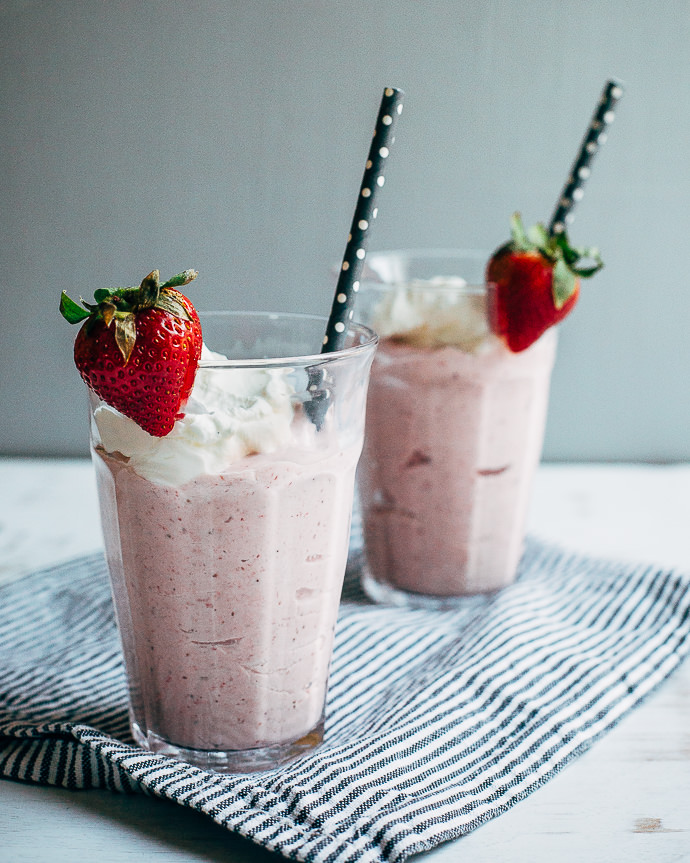 Roasted Strawberry Milkshakes
Have you ever roasted strawberries before? It really adds a little boost to bring out the flavor if you happen to find yourself with a batch of so-so strawberries. These milkshakes feature tasty roasted strawberries with a smoky sweetness alongside creamy vanilla ice cream.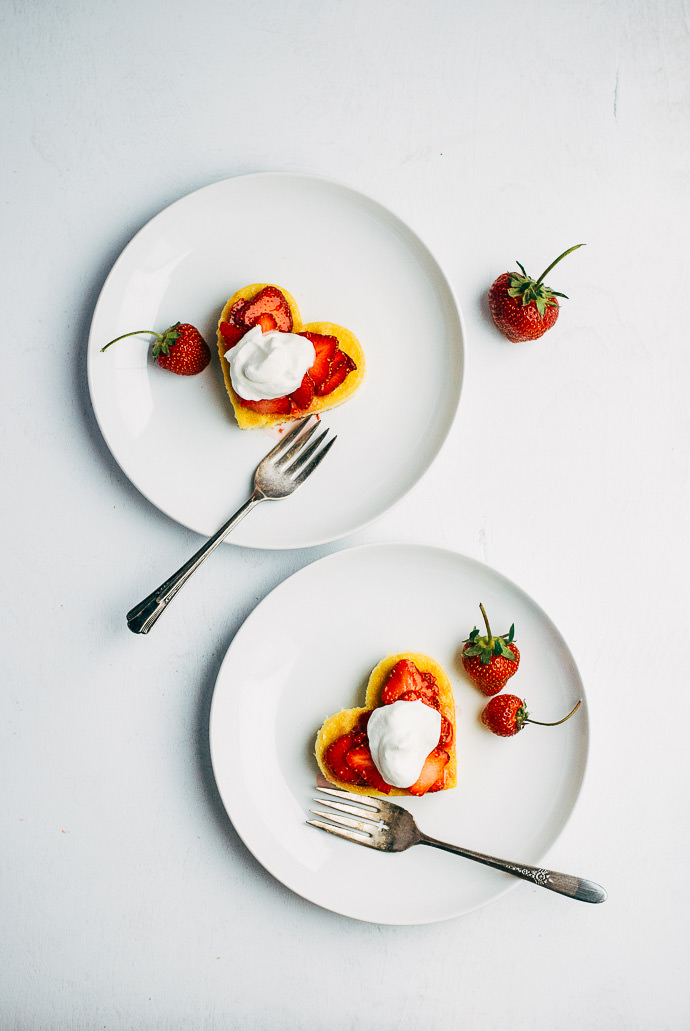 Heart-Shaped Strawberry Shortcakes
This sweet recipe features a springy pound cake with just a hint of lemon and a buttery flavor. On top, there are of course just-ripe strawberries sliced and sprinkled with a touch of sugar, and a dollop of whipped cream. Yum!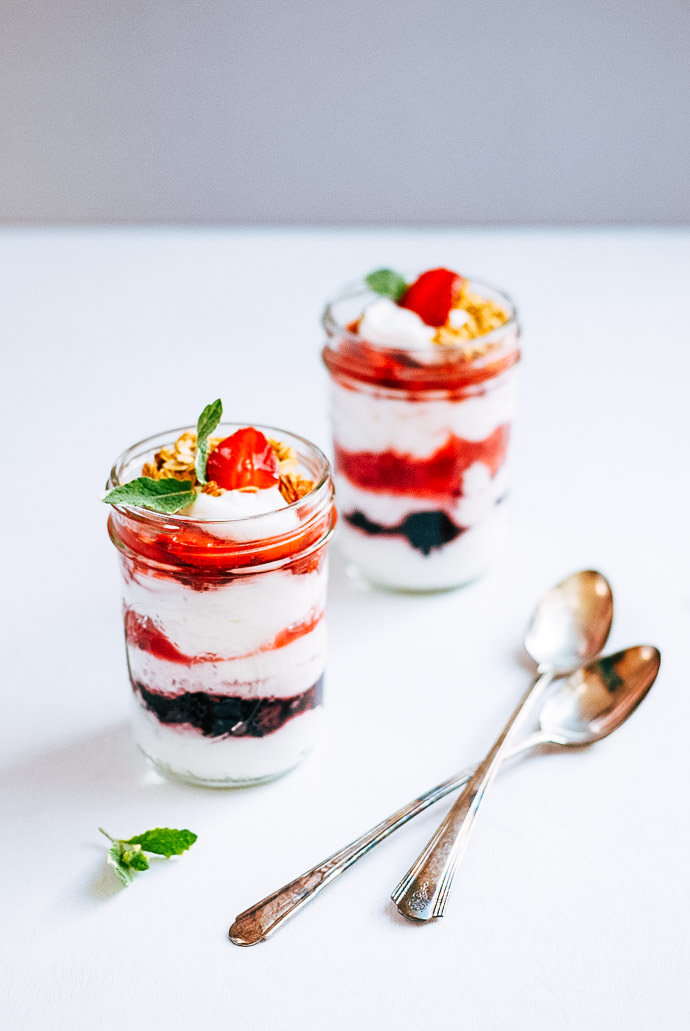 Easy Mixed Berry Yogurt Parfaits
These berry parfaits are the perfect quick breakfast or snack, mixing fresh, honey-sweetened fruit with protein-rich Greek yogurt, and topped off with nutty toasted oats. This recipe features mixed berries but we stick with strawberries only when they're in season!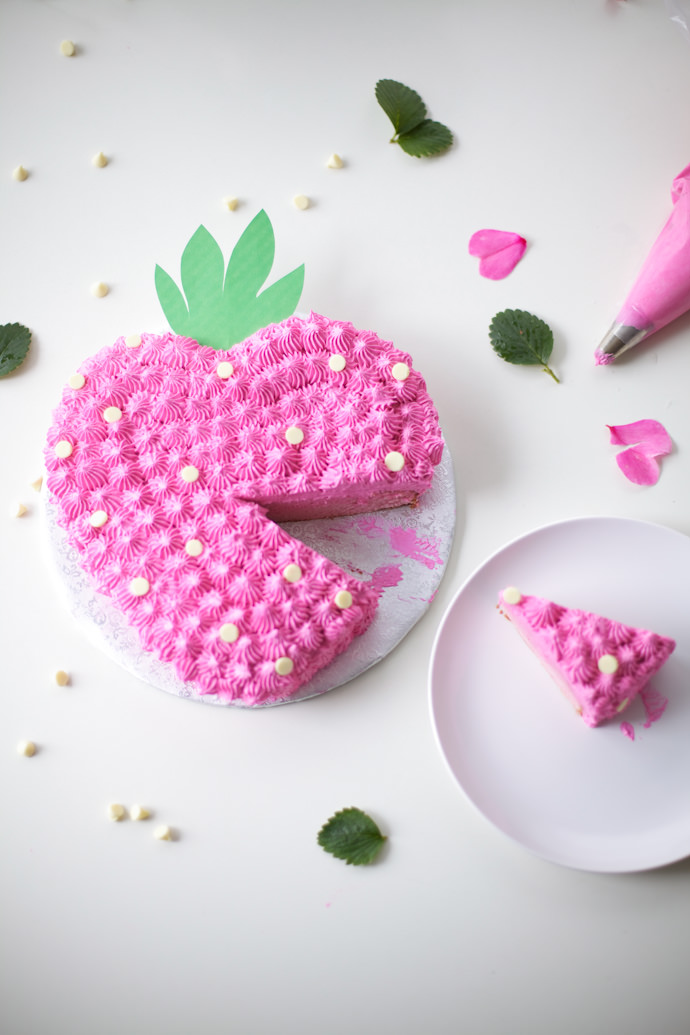 DIY Summer Strawberry Cake
This cheerful strawberry cake would be so much fun for a kid's birthday party! Hang some pink and green garlands, serve fresh strawberries and ice cream and light the candles on this truly easy-to-make strawberry cake.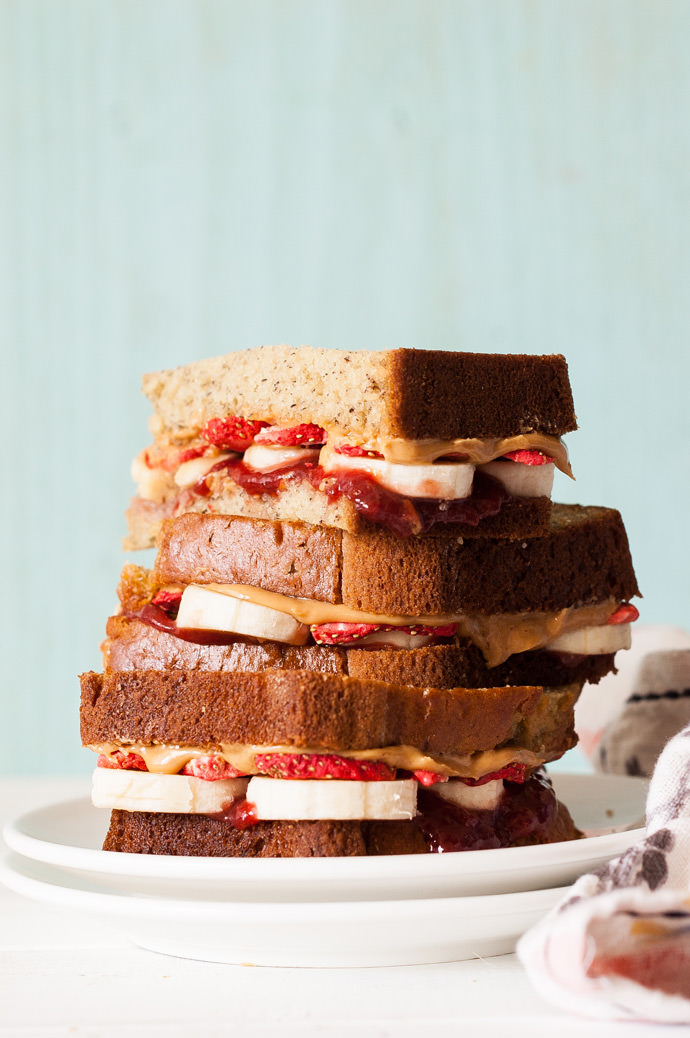 Banana Berry Monster PB&J Recipe
Classic peanut butter and jelly sandwiches offer a good amount of whole grains and protein, but this recipe takes it up a notch. The Monster PB&J uses banana bread and strawberries for an extra special spin on the traditional sandwich.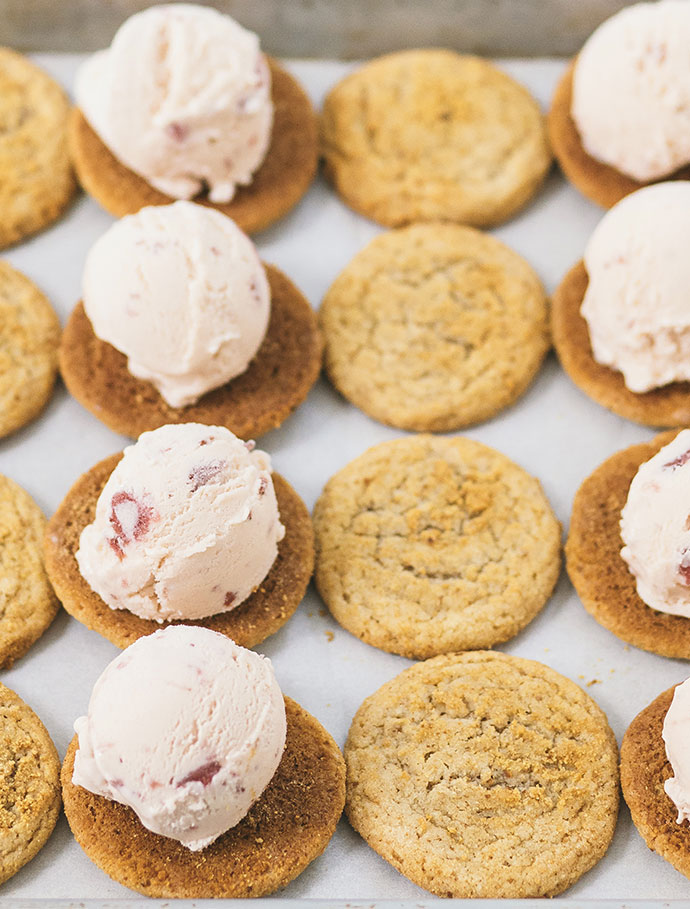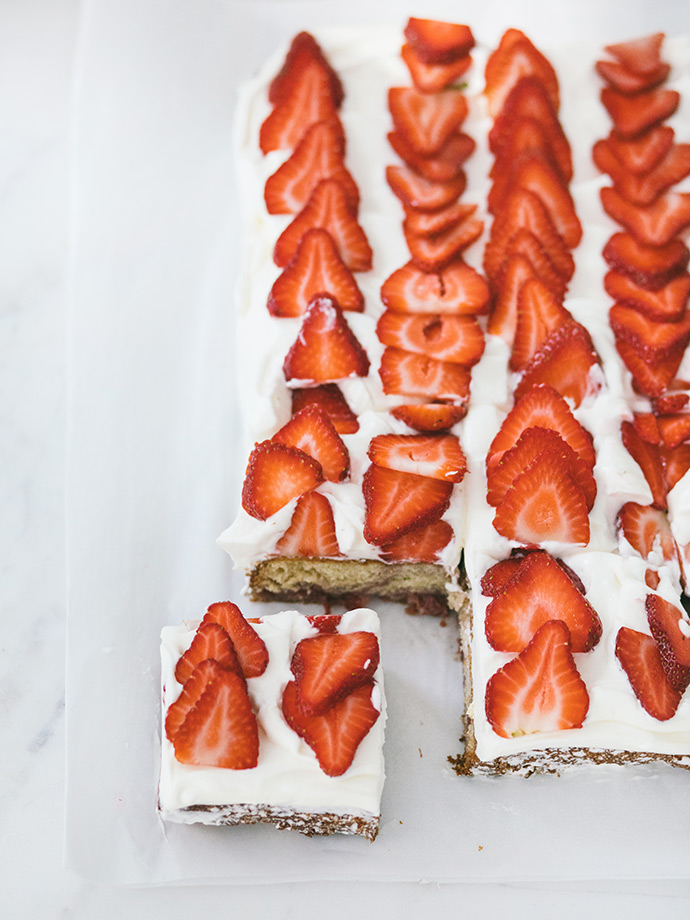 Strawberry Shortcake Cake
The only thing better than classic strawberry shortcake is this strawberry shortcake cake! An simple yet delicious take on the classic dessert that is perfect for feeding a crowd.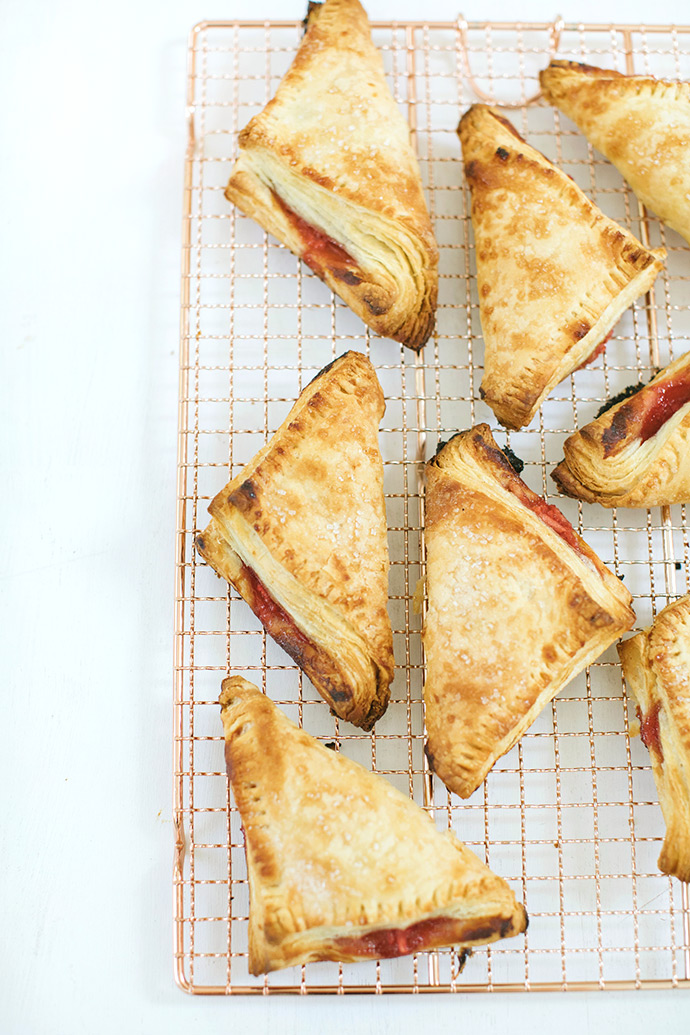 Strawberry Turnovers
Flaky pastries make such an extra special treat. These triangle-shaped turnovers of course feature strawberries but with an apple snuck in for extra sweetness. They are sure to be a big hit at breakfast or for dessert!