Valentine's Day is the perfect occasion for baking sweet treats for friends, family, and loved ones. Who wouldn't be happy to receive homemade baked goods? Show your loved ones how much you care with one (or a few!) of these recipes. We gathered up all our favorites from the blog archives and can't wait to get baking them!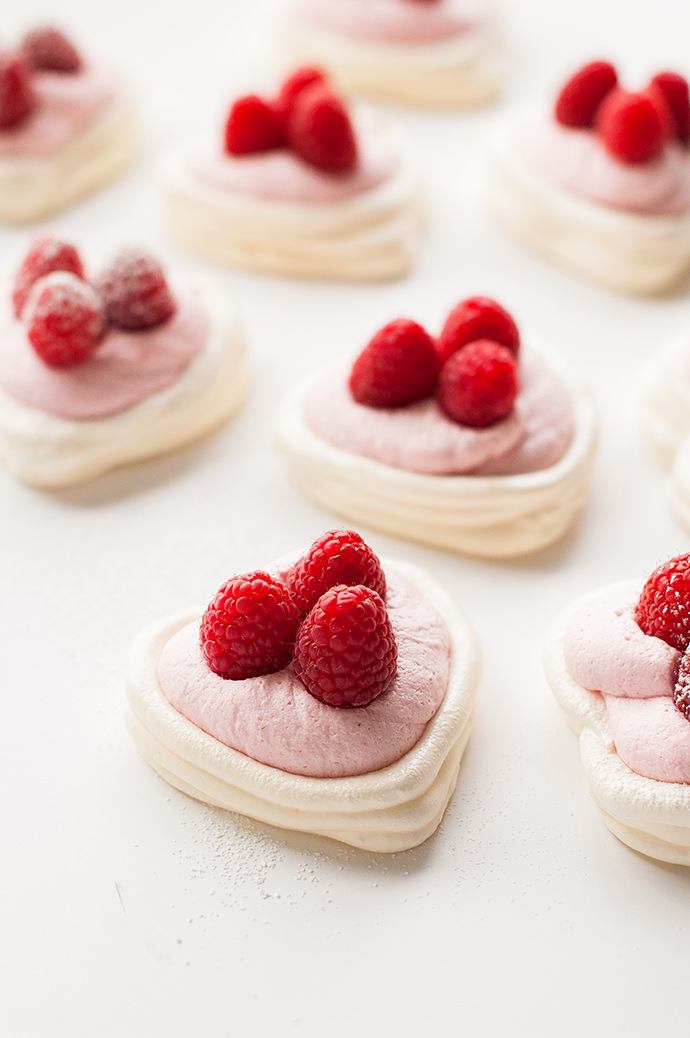 Raspberry Mousse Meringue Hearts
Is it even Valentines's Day without a heart-shaped treat or two? And a few dashes of red and pink don't hurt! These meringues cover all the bases with their sweet and crunchy heart-shaped shells, fluffy pink raspberry mousse filling, and bright red raspberries on top. They may look complicated, but they are actually super easy to make and the perfect-sized dessert for little hands.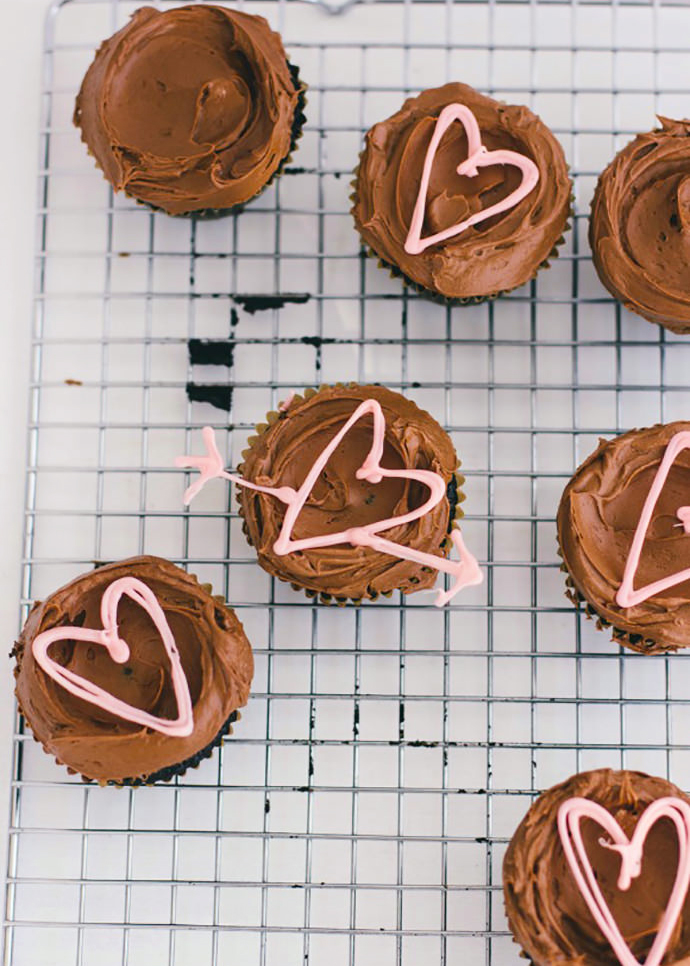 White Chocolate Heart Toppers
Valentine's Day is the perfect excuse to eat chocolate – and lots of it! Upgrade simple chocolate cupcakes with these white chocolate hearts. And good news: this couldn't be simpler and you can make any size, any color, any shape!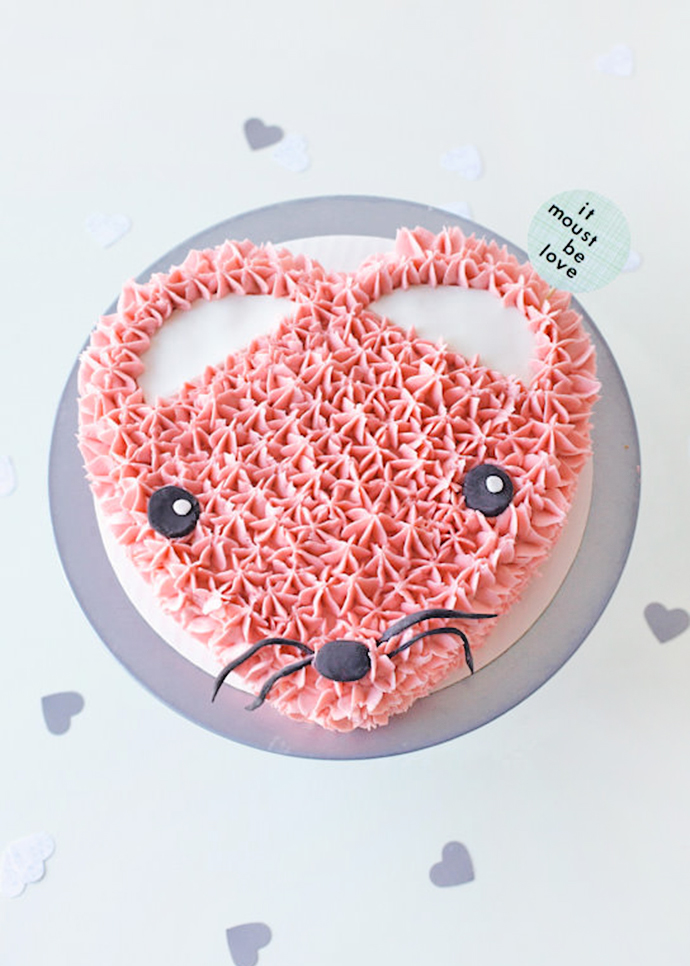 Pink Heart Mouse Valentine's Day Cake
Do you have a heart-shaped cake pan in the cupboard? When turned upside-down, it makes a perfect little mouse. Pipe on some pink buttercream and make a few fondant details, and you have the sweetest little mouse to surprise your sweetie or delight your kiddies with this Valentine's Day!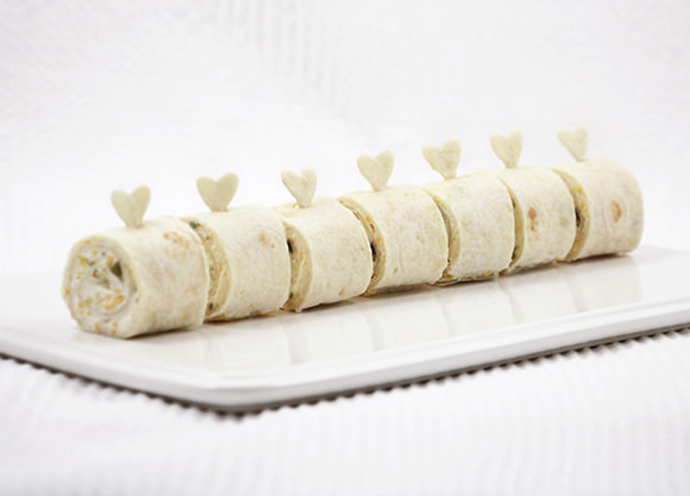 DIY Tortilla Rollups for Valentine's Day
Use heart-shaped cookie cutters on flour tortilla shells to make these playful rollups! You can fill them with your favorite ingredients – these ones are filled with cream cheese and jalapeño, but they would be great with peanut butter and jelly or even apple pie filling and cinnamon.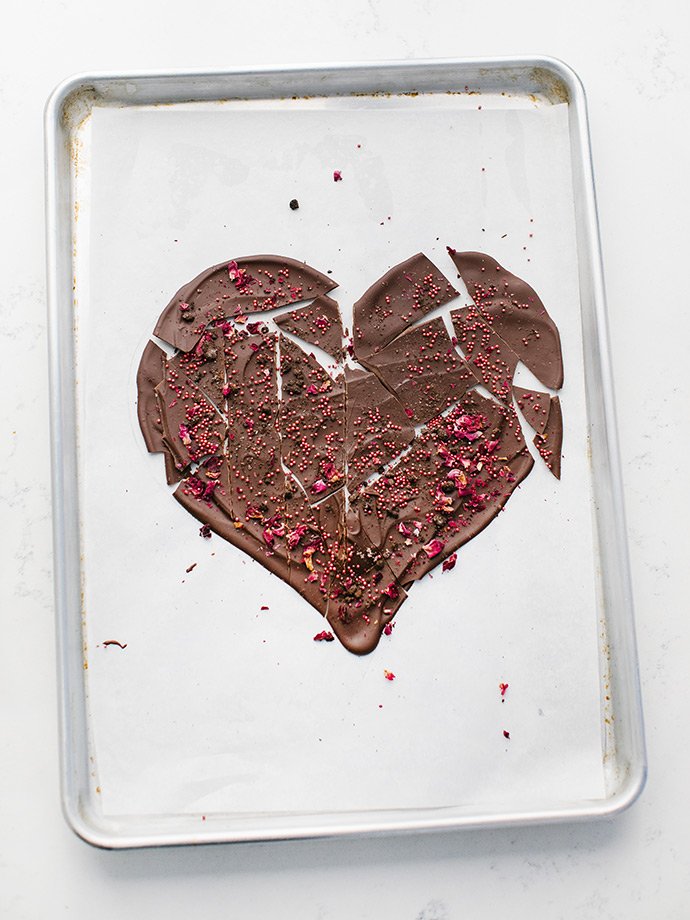 Valentine Bark
Possibly the simplest Valentine's Day recipe of all, this heart-shaped chocolate bark comes together in no time and makes such a sweet treat.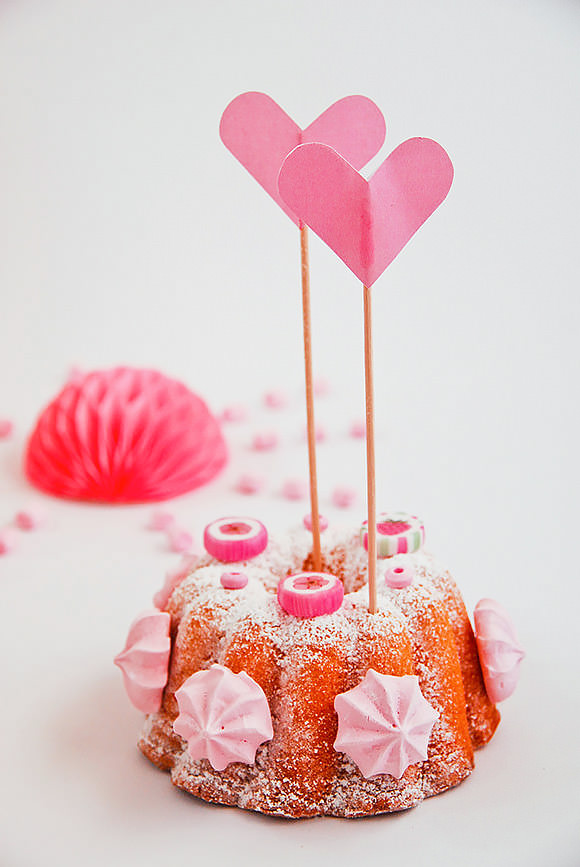 Candy-Coated Mini Cakes for Valentine's Day
Who says you have to spend hours decorating a cake to make it special! Whether you start with a homemade cake baked in a heart-shaped pan or simply buy one at the store, the secret is adding the right candy and toppers to make it look as good as it tastes.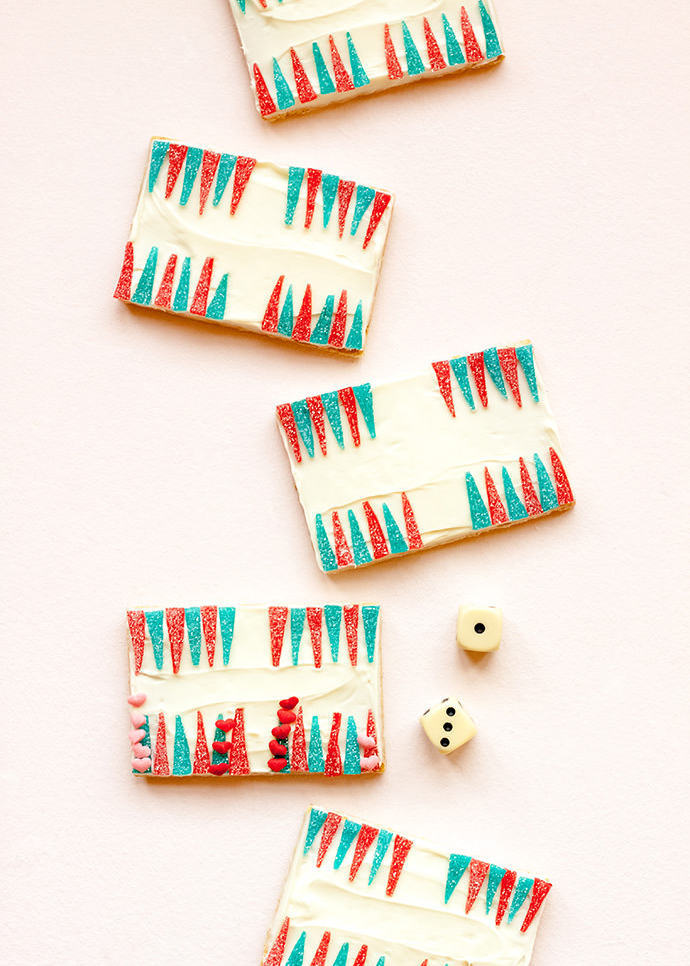 Backgammon Valentine Treats
These adorable no-bake mini backgammon boards are perfect for all your game-loving friends!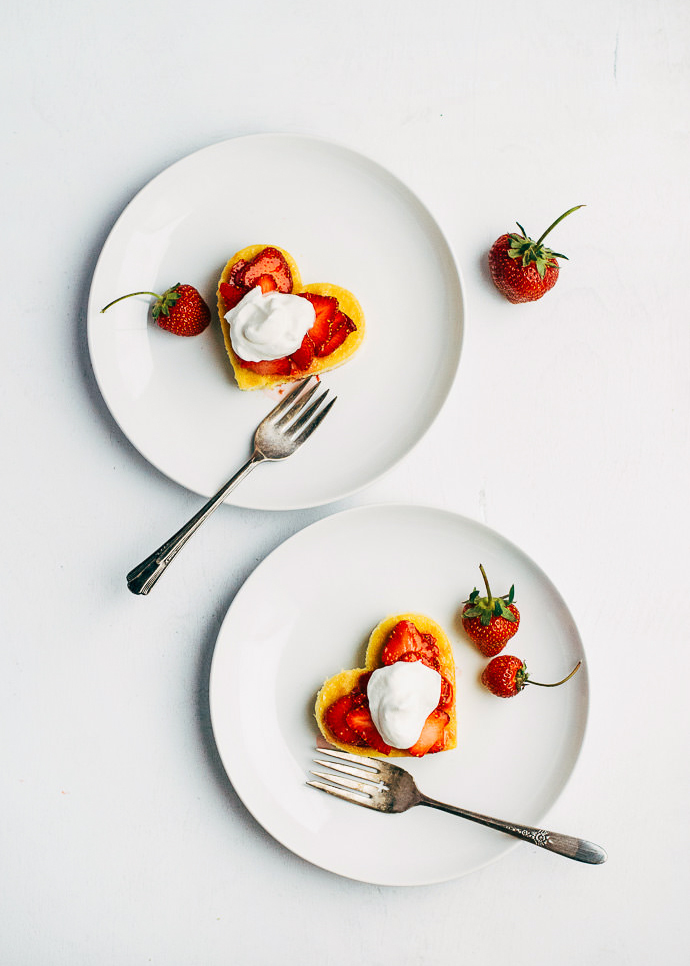 Heart-Shaped Strawberry Shortcakes
This sweet recipe features a springy, moist pound cake with a hint of lemon and a buttery flavor. On top, just-ripe strawberries are sliced and sprinkled with sugar and a dollop of sweet whipped cream. Yum!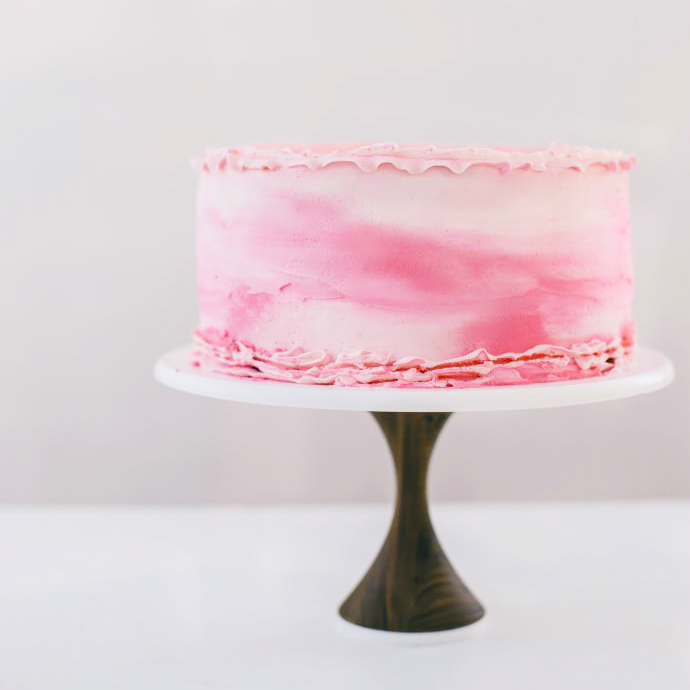 Two-Toned Valentine Cake
Add a fun marbled, two-toned effect onto any cake this Valentine's Day!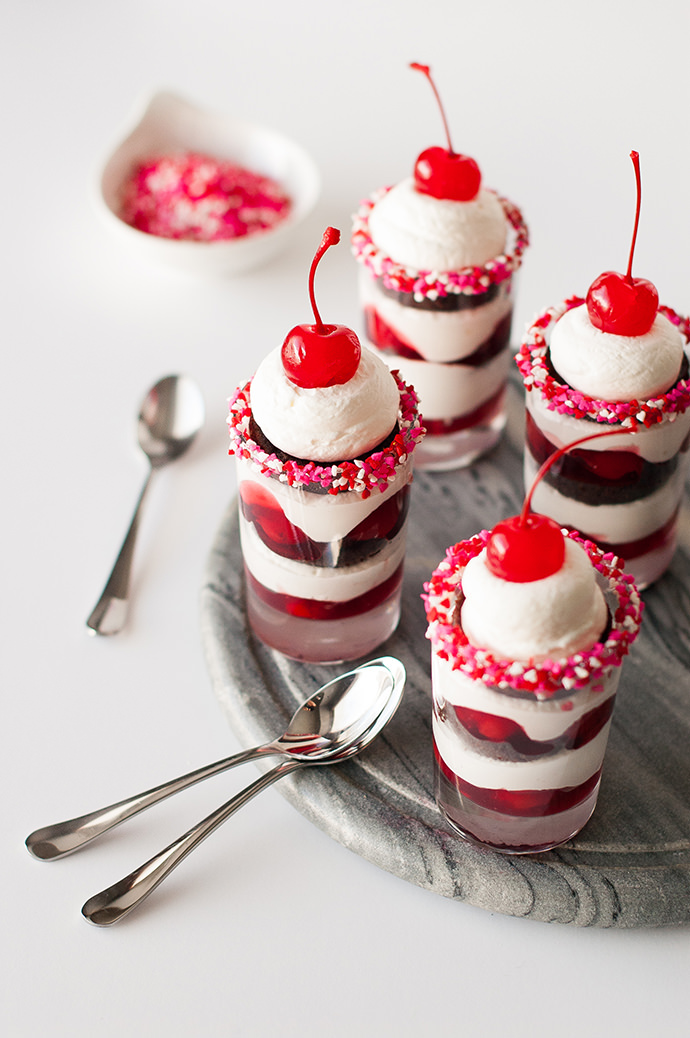 Chocolate Cherry Trifle Recipe
These layered brownie trifles are bound to be an instant favorite – the recipe is super simple, they're fun and easy to make with the kids, and they're lovely to look at!