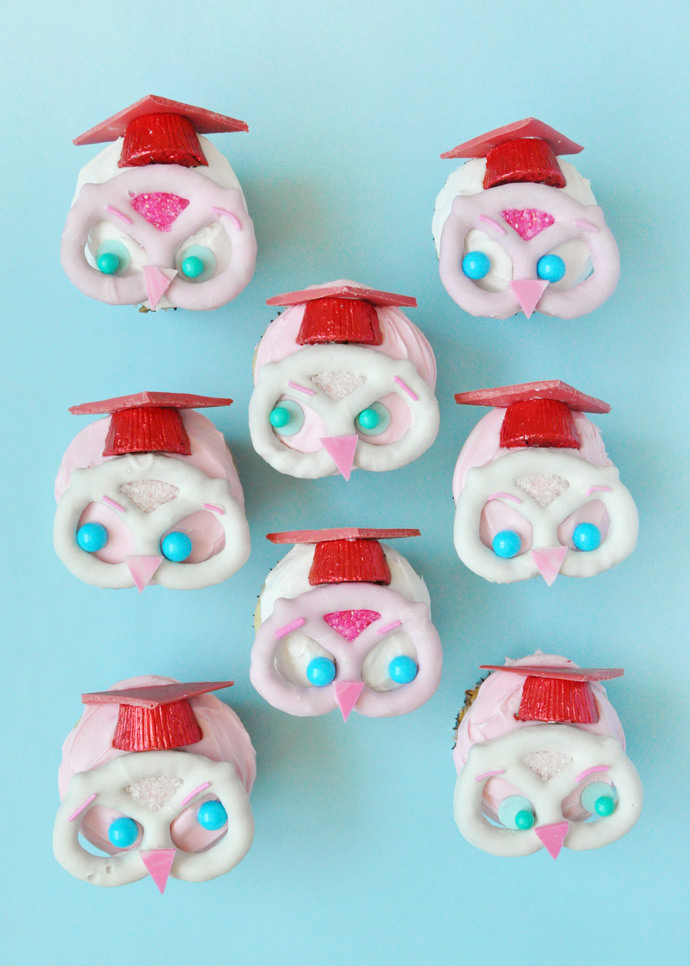 I haven't met a junk food that I love more than chocolate-covered pretzels. To be honest, I'm pretty proud of myself for not scarfing back these owl cupcake toppers before taking the photos! I credit the owls – they're almost too cute to eat.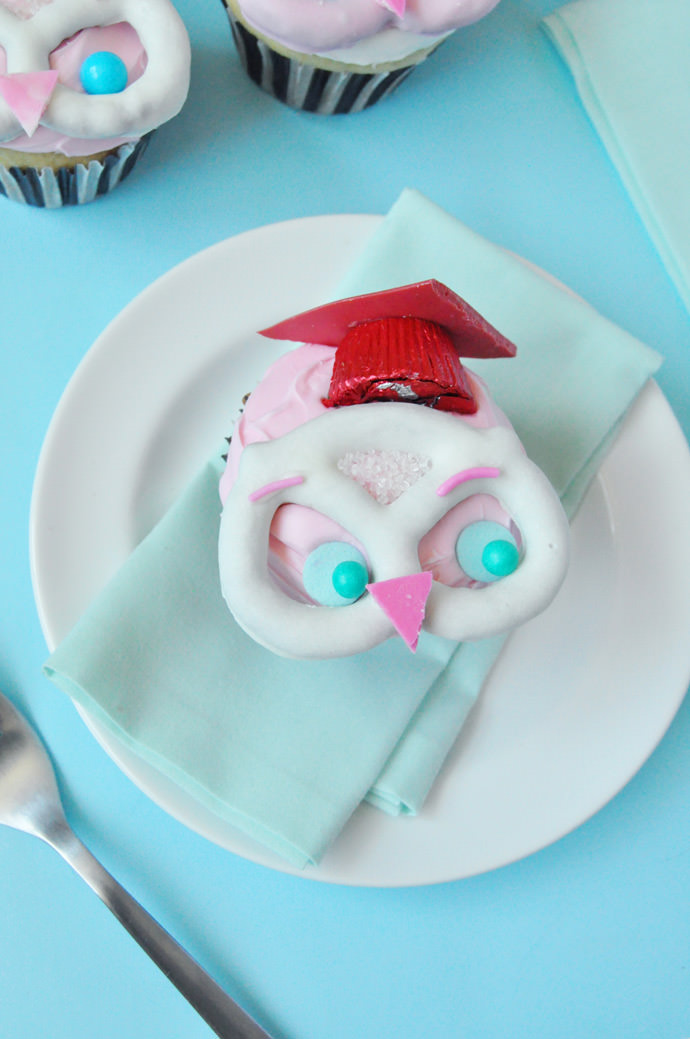 If you've got a graduation party coming up, why not try your hand making your own owl cupcake toppers? They're an excellent way to dress up plain store-bought cupcakes, and you can dip the pretzels in any color to match your party.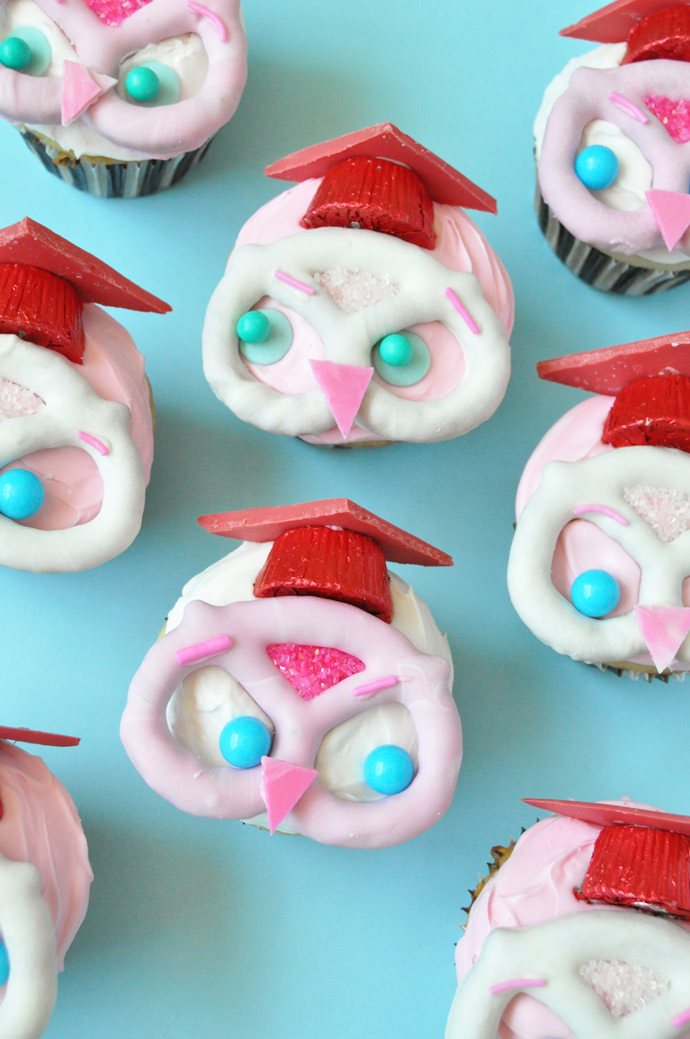 Excerpt: Celebrate your grad with these DIY owl cupcake toppers!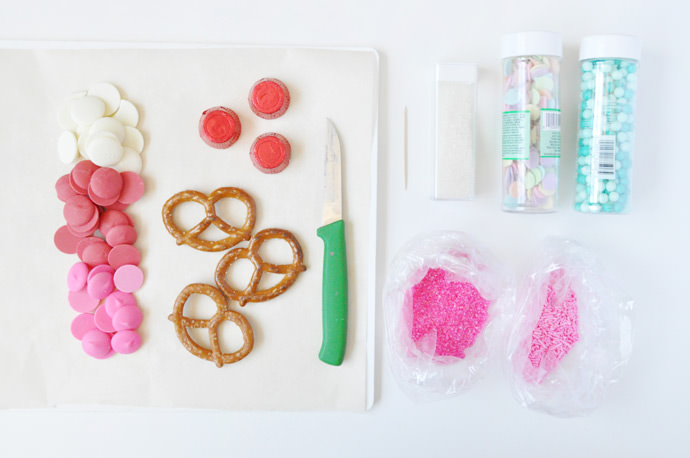 Cutting board
Parchment/wax paper
Sharp knife
Toothpick
Fork
Spoons
Small bowls
Large pretzels
Chocolate melts (white, pink, red)
Assorted sprinkles and jimmies
Foil-wrapped chocolate cups
Cupcakes and frosting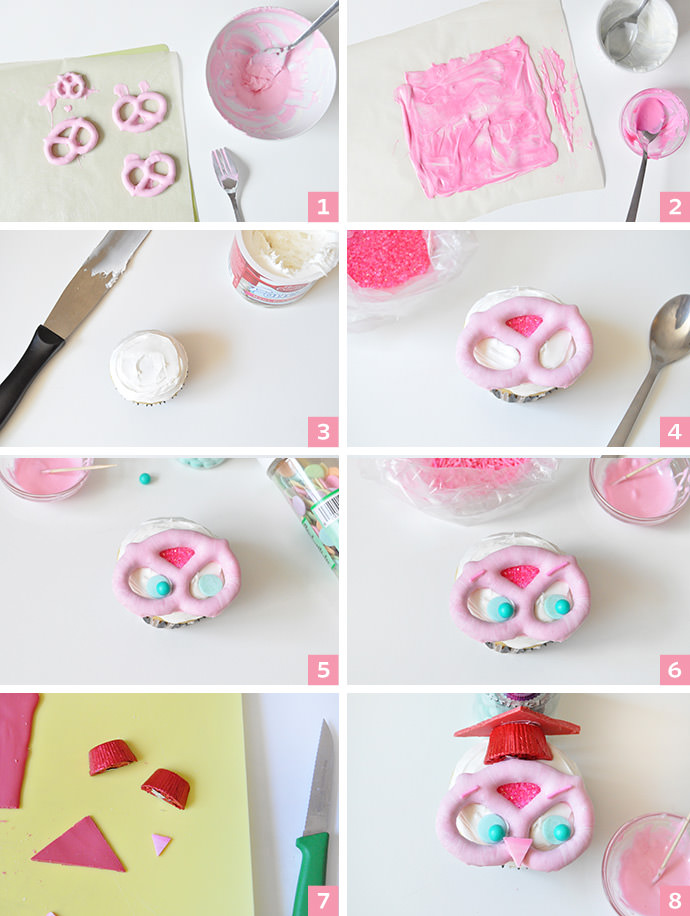 Melt some chocolate in the microwave and use a fork to dip the pretzels into the melted chocolate. Let the excess drip off, and then place on parchment paper to harden completely.
On a separate piece of parchment, melt pink chocolate and spread into a thin layer. Let harden completely – the pink is used for the beaks, so you don't need too much. Do the same for the red chocolate melts, but more – this is used for the top of the graduation hats.
Frost the cupcakes, keeping as smooth as possible.
Place the chocolate-covered pretzel onto the cupcake favoring the bottom (to leave room for the hat on top) as shown. Fill the middle section with sugar sprinkles.
For the eyes, place various round sprinkles in the other two sections of the pretzel. For some, we used both flat and round sprinkles, but on others only large round ones. Have fun mixing it up!
Melt a small amount of chocolate (to match the pretzel) and use a toothpick to apply a small line above the eyes. Place pink jimmies on melted chocolate to form eyebrows.
Cut the foil-wrapped chocolate cup in half. You'll also need to cut a red chocolate triangle about 2 inches across on the base and 1 1/4-inch tall and a small pink triangle for the beak about 1/2-inch tall.
Use a small dab of melted chocolate to secure the beak onto the pretzel. Place the half foil cup above the pretzel, and put a small amount of melted chocolate on the very top of the foil cup. Place the red chocolate triangle above the foil cup, gently pressing to adhere. Place next to a cup/jar for support until hardened, if necessary. Repeat!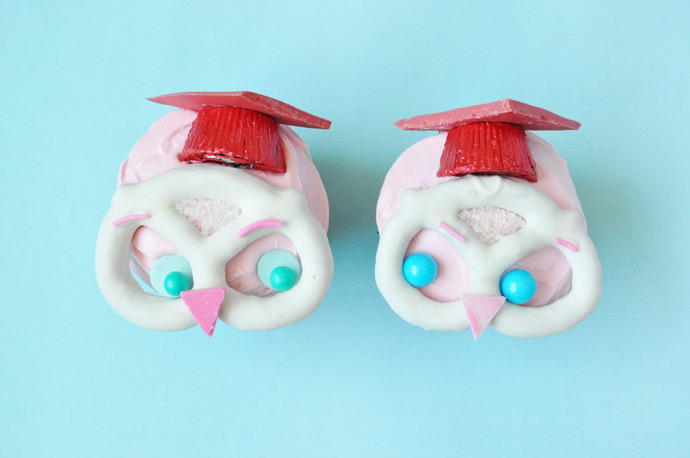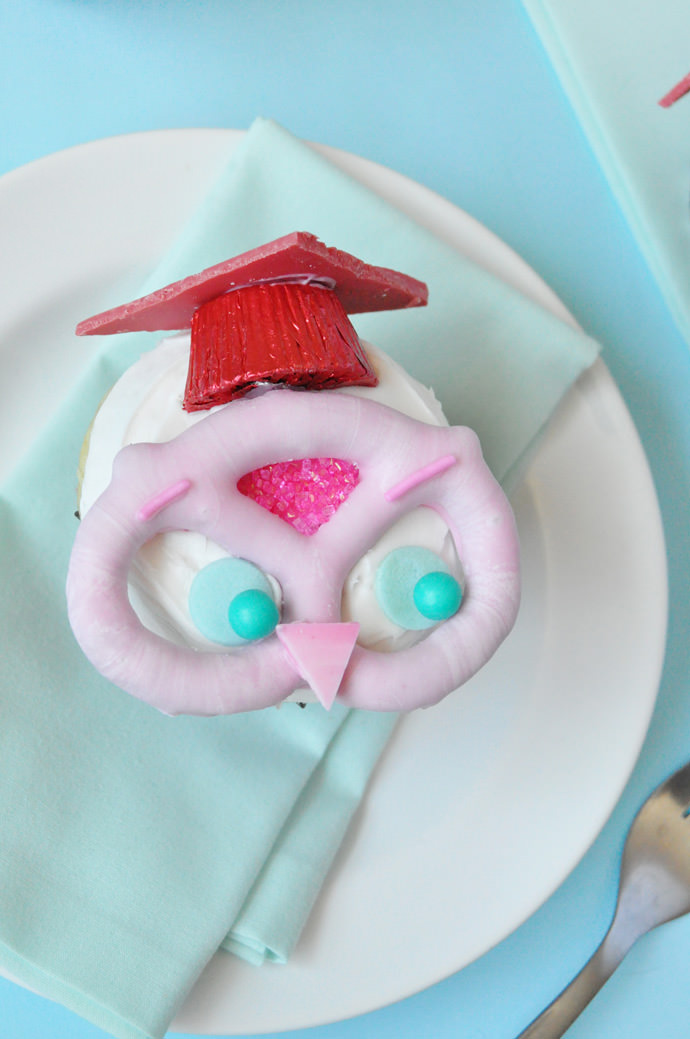 Enjoy!