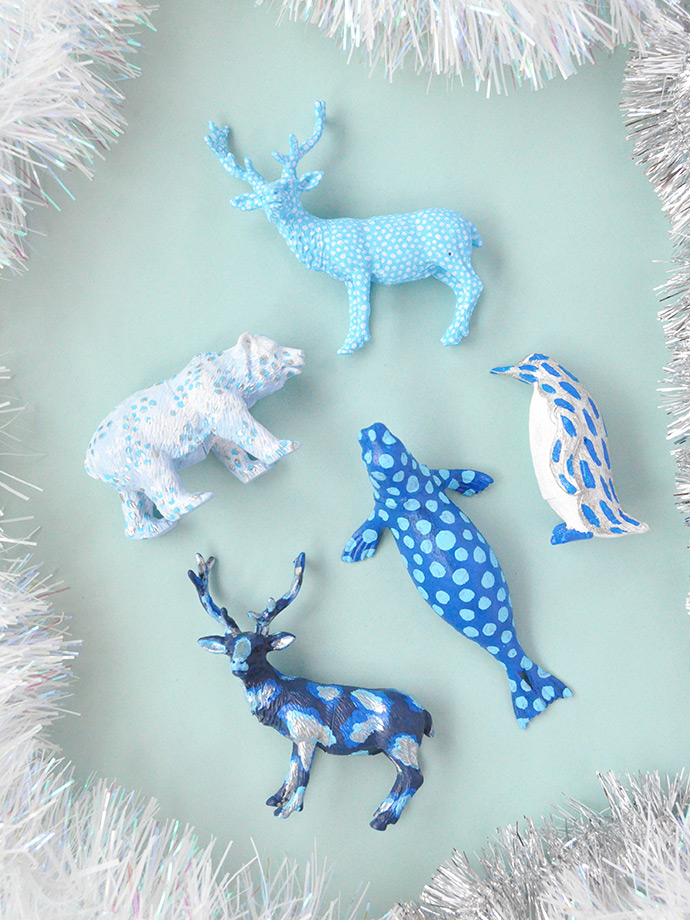 The holidays may be behind us, but there are still two months of winter ahead! Today we're embracing the cold and icy weather with these DIY arctic animals. This project is a simple one, but is fun for an afternoon indoors crafting. These animals were just from the dollar store, but they had a great selection of wintery ones so we used that as our theme.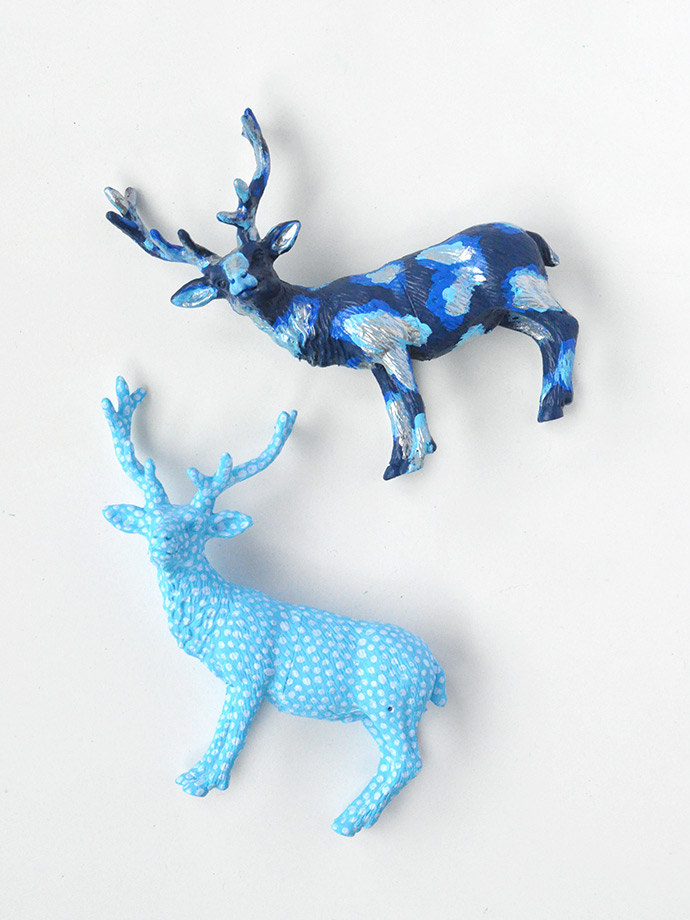 We used a handful of shades of blue, silver, and white to dress up these animal friends in crazy patterns. Some patterns we did are more suited for older, more patient kids, but little ones will have fun adding abstract designs onto the toys. Let them dry completely and display on a shelf, or add them to your toy chest!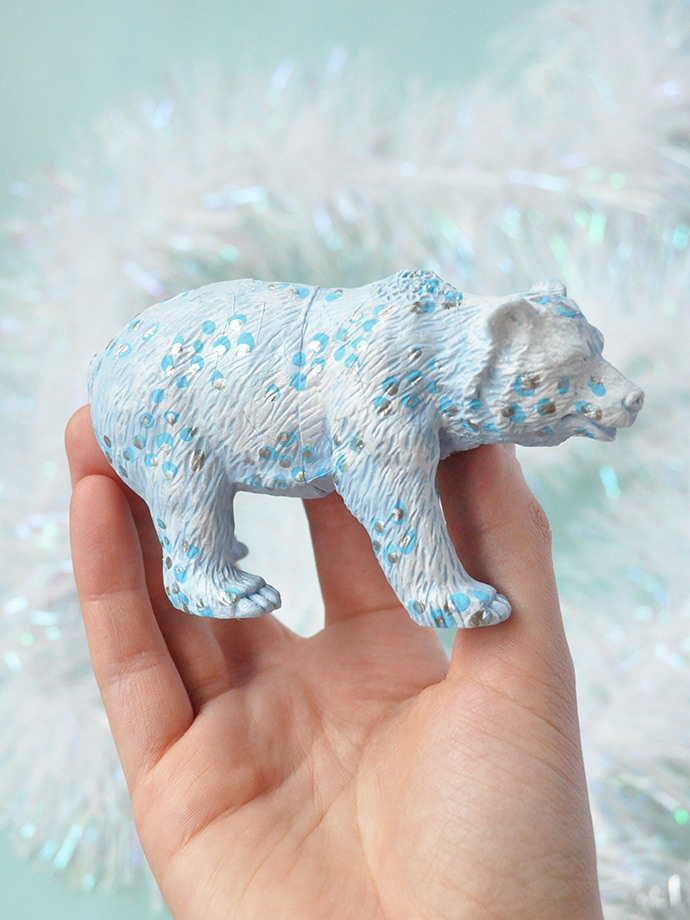 Paintbrushes
Plastic arctic animals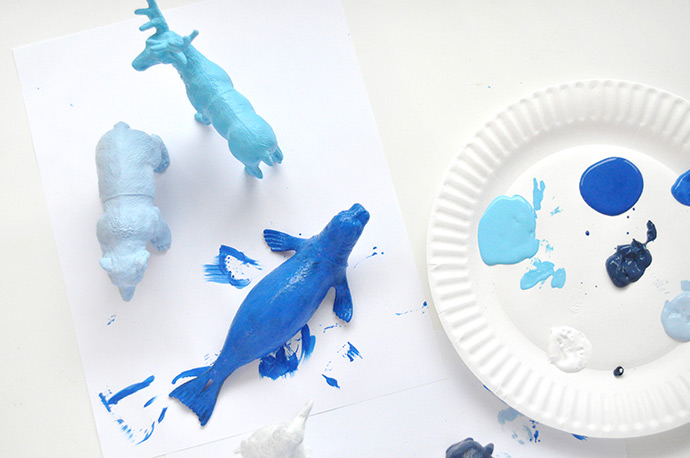 Step 1
Start by painting a base coat on each animal and let dry. We used a few shades of blue for a wintery feel.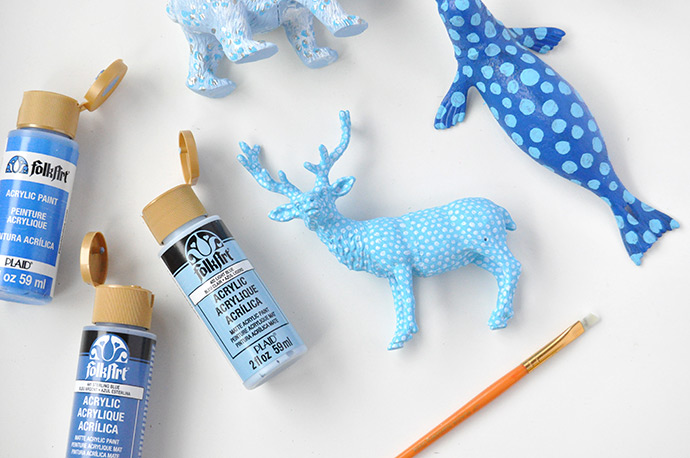 Step 2
Time to get creative and add details! There's really no right or wrong way to do this part – just start mixing and matching paint colors and patterns, shapes, techniques … have fun with it!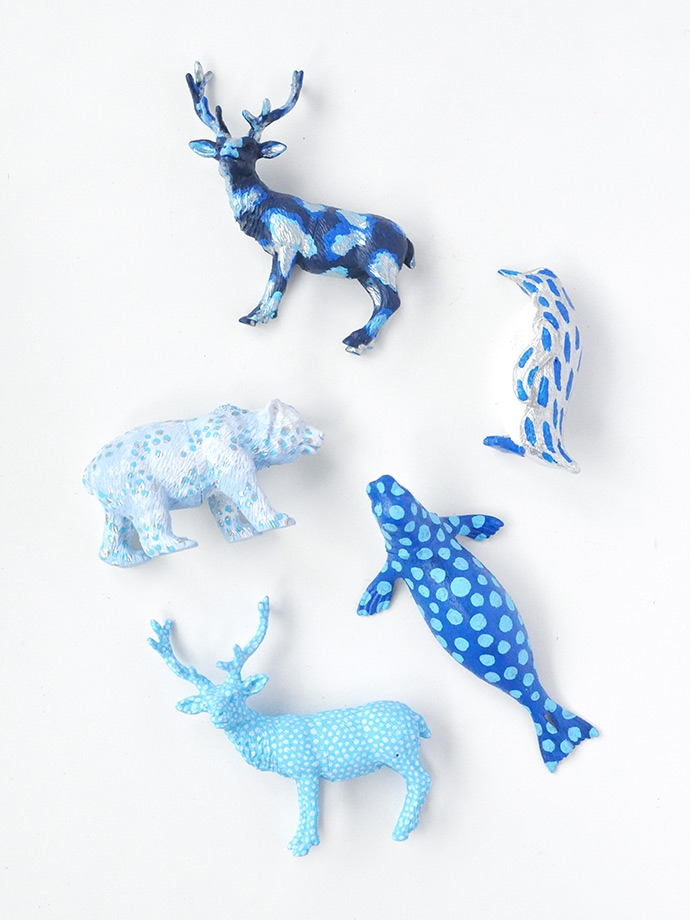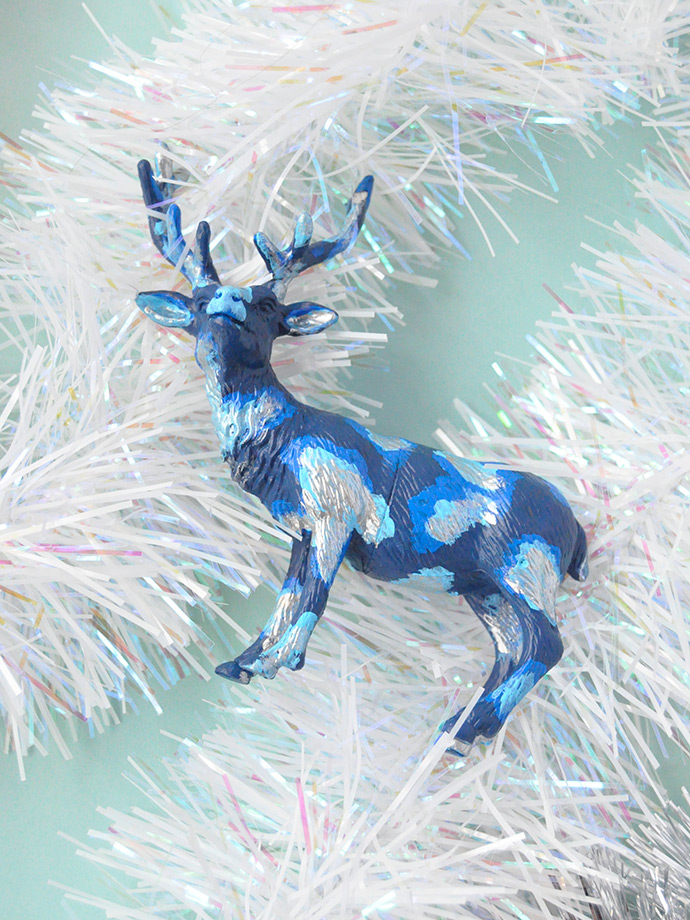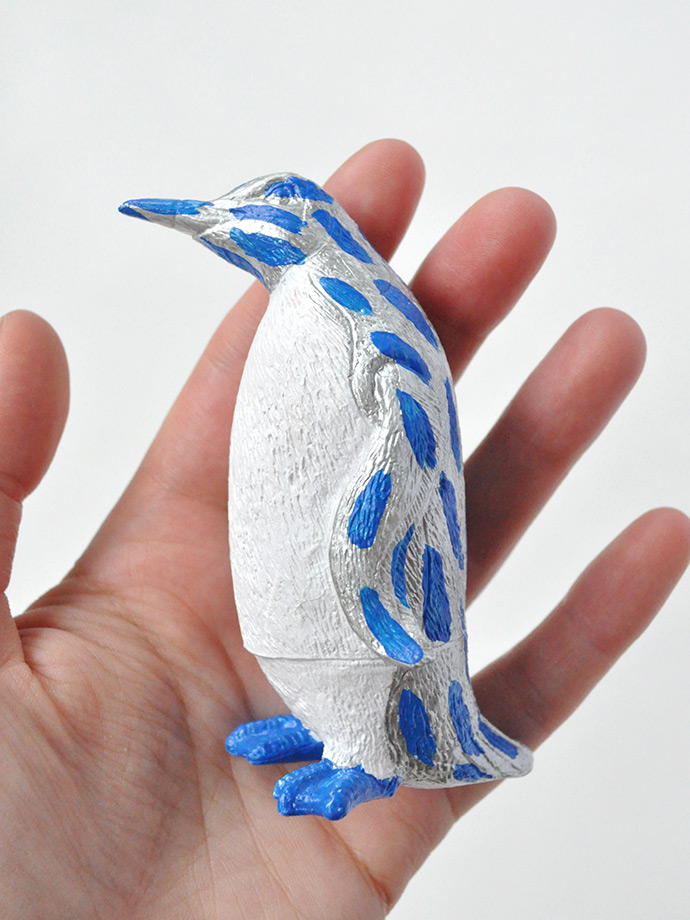 Happy crafting!!