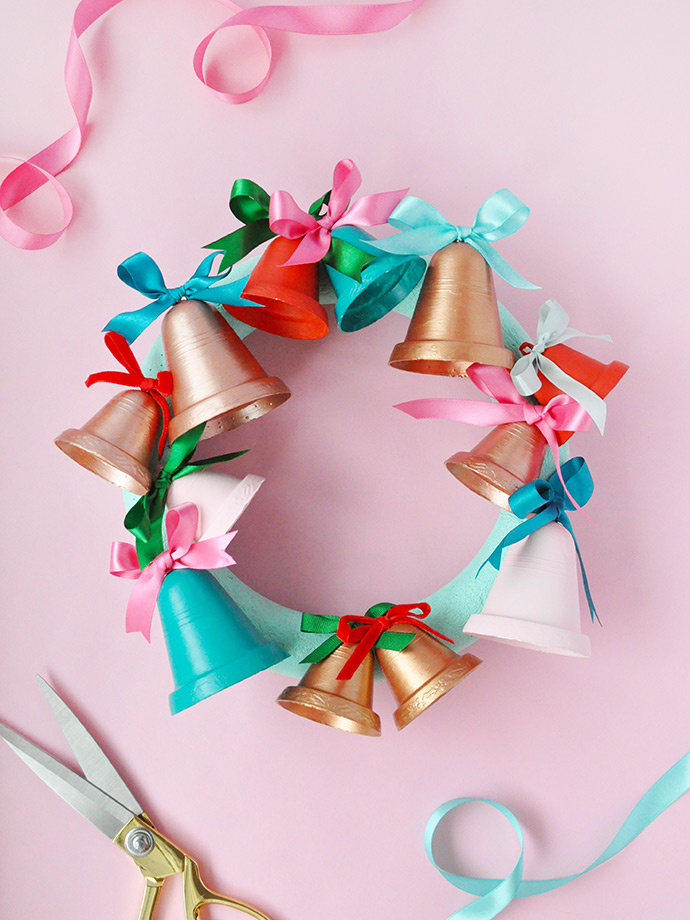 Jingle bells, jingle bells, jingle all the way! Who else has already started their holiday decorating? Of course stores have had their Christmas aisles ready to go for weeks now, so last visit to the dollar store we saw these plastic bell decorations. The metallic finish on them was way too shiny, but we knew we could turn those jingle bells into something adorable!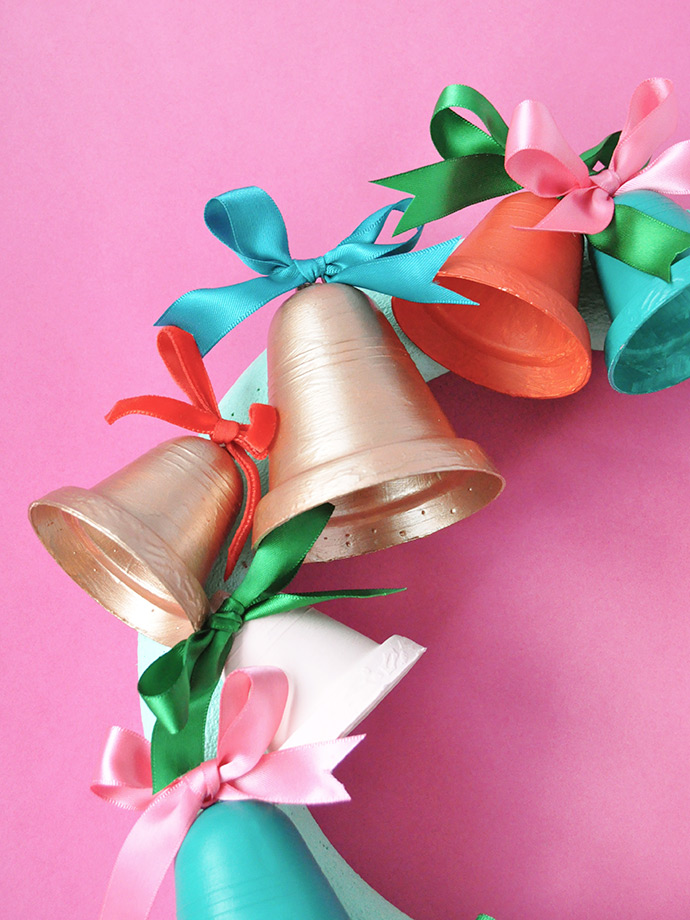 To give the plastic bells a much nicer color palette, we used Martha Stewart Crafts Multi-Surface Metallic Acrylic Craft Paint. There are SO many metallic finishes to choose from, so you're sure to find exactly what you need to match your holiday decor. We added in a few pink, green, and red bells as well and voila! These super affordable bells have a whole new life. Keep reading to see exactly how to make your own!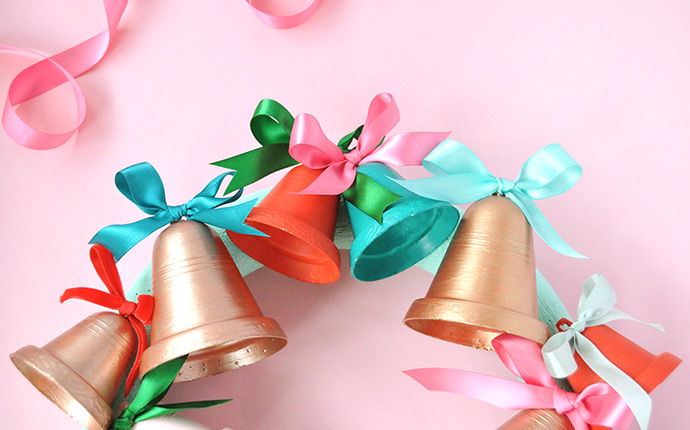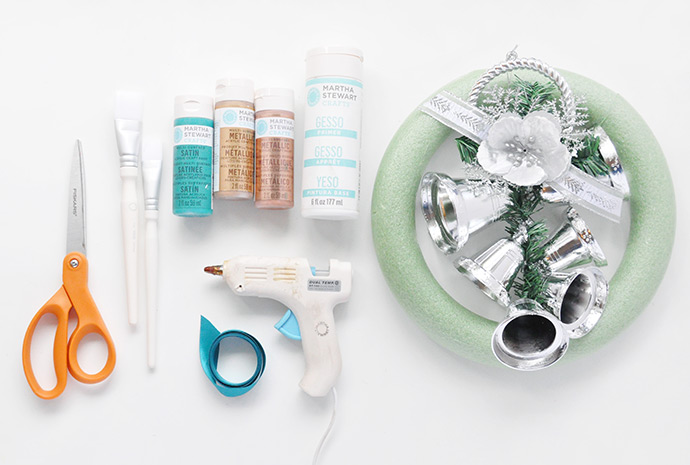 Paintbrushes
Plastic bell decor
Foam wreath
Hot glue gun
Pins
Ribbon
Step 1
Remove the plastic bells from the garland and apply gesso primer on the inside and outside of each. Let dry.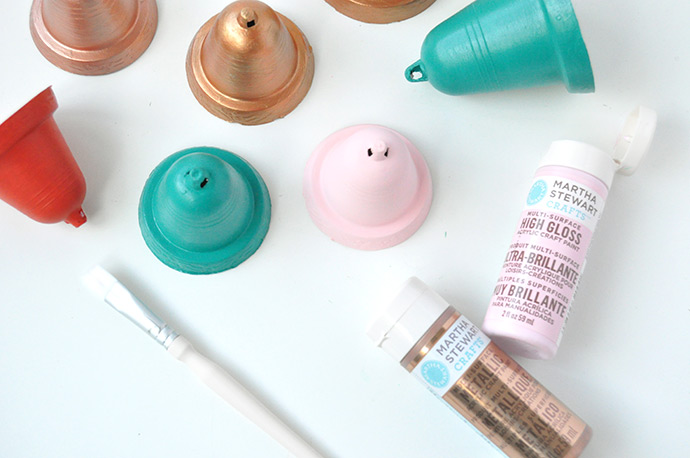 Step 2
Paint each bell (again inside and out) with metallic and satin paint – we used a mix of both! Let dry.
Step 3
Tie a bow for the top of each bell.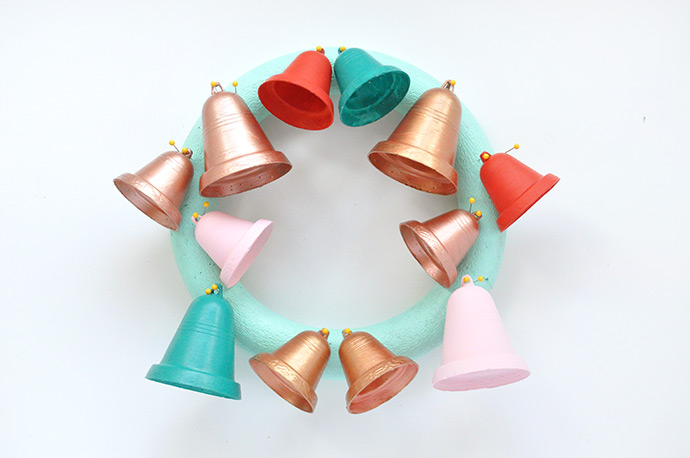 Step 4
Paint the foam wreath and let dry completely. Then place the painted bells on the wreath, using pins to set up the placement until you're happy with it.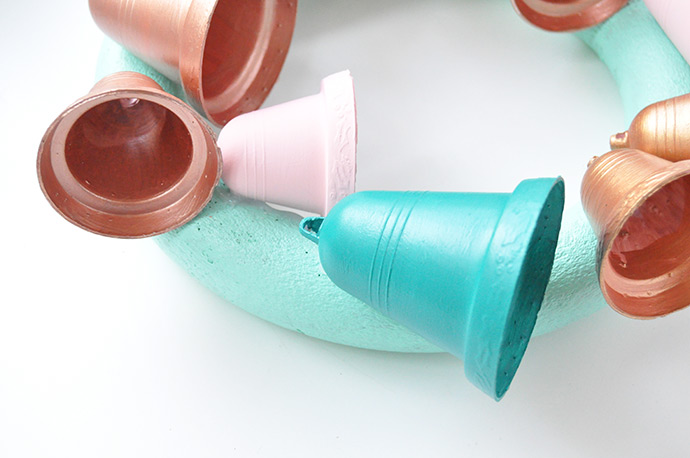 Step 5
Use your hot glue gun (on the low heat setting) to attach the bells onto the wreath.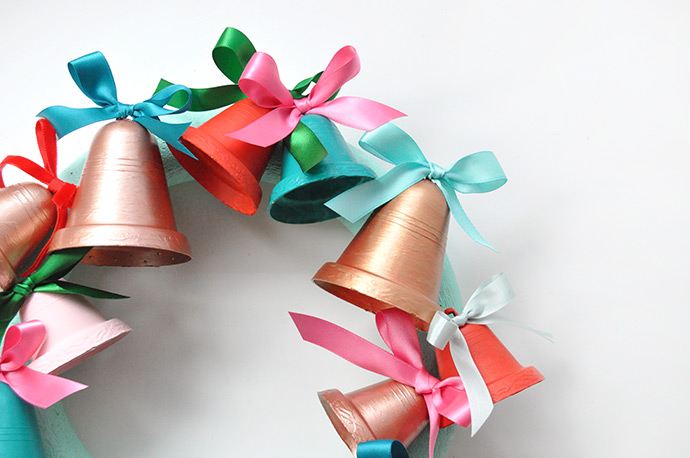 Step 6
Hot glue the bows onto the tops of the bells.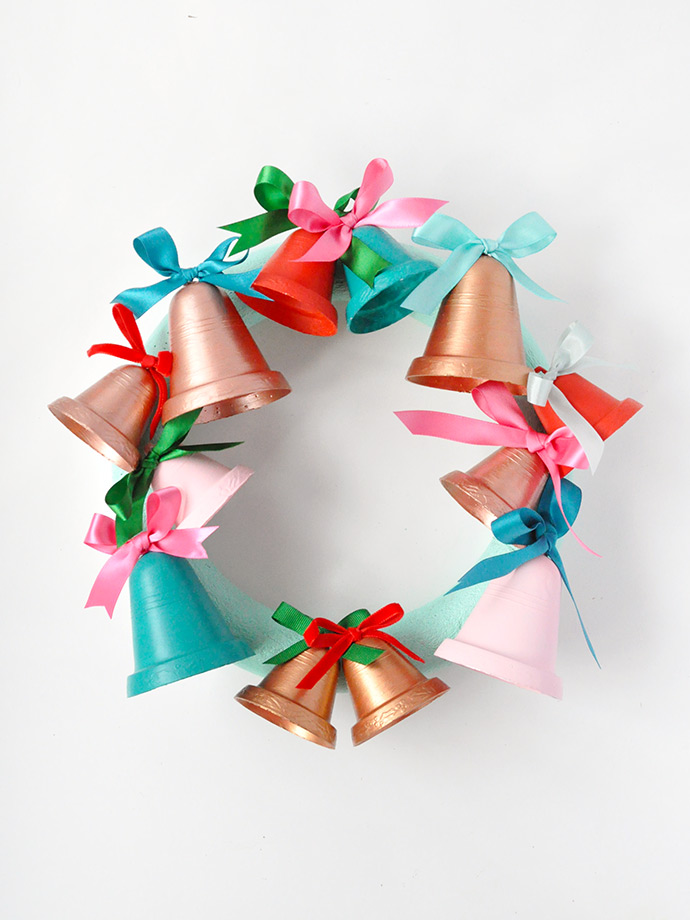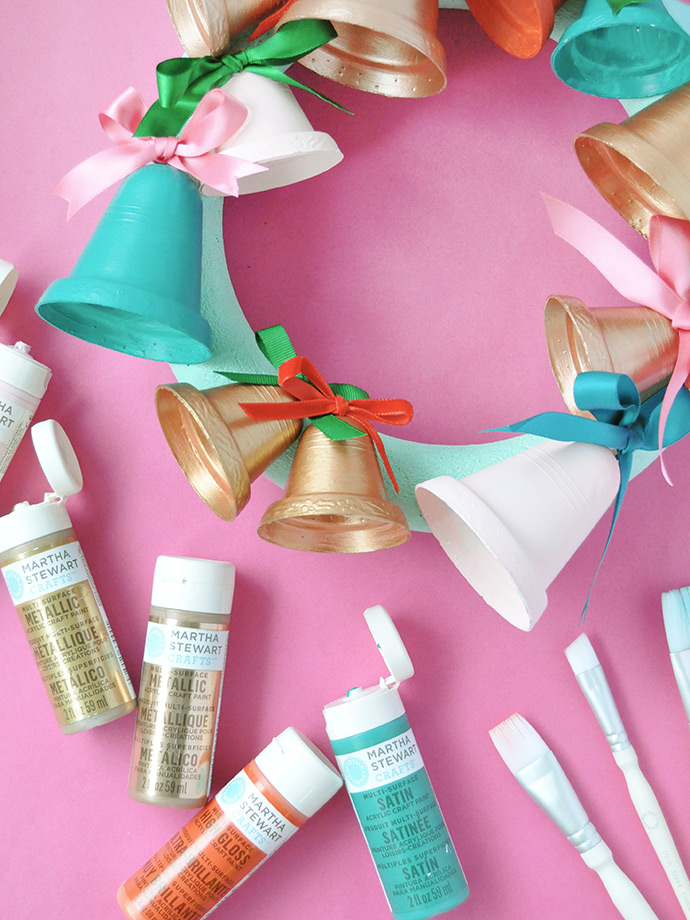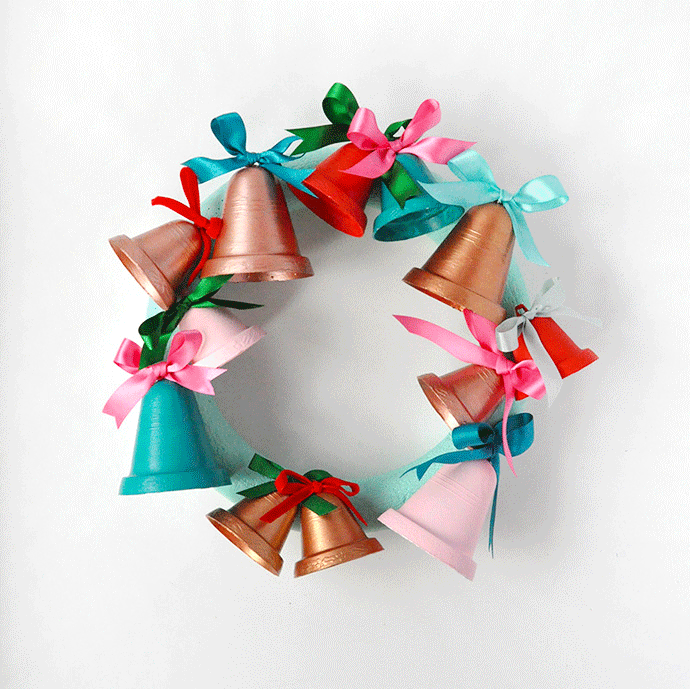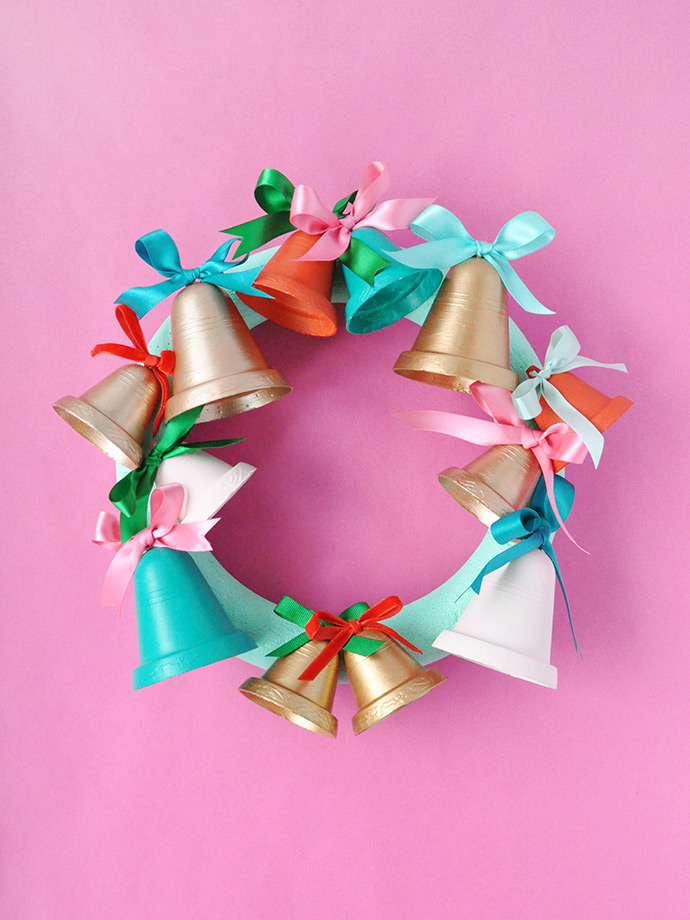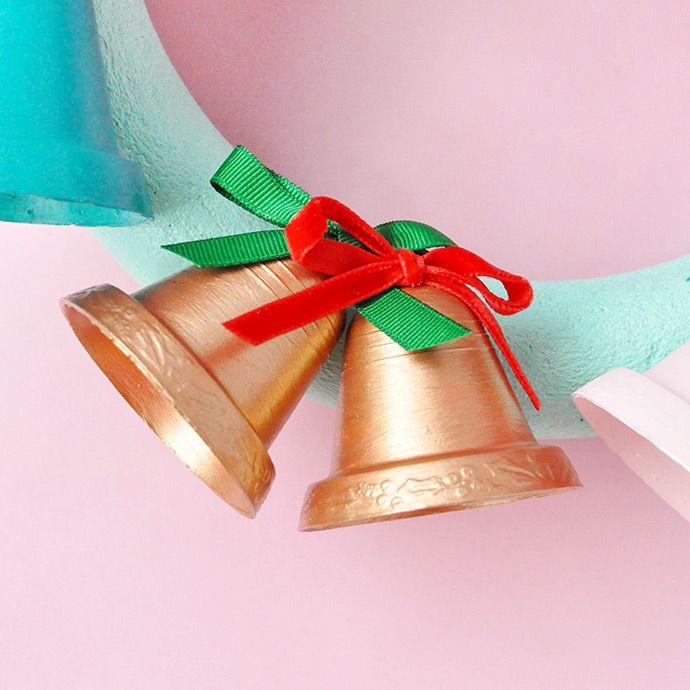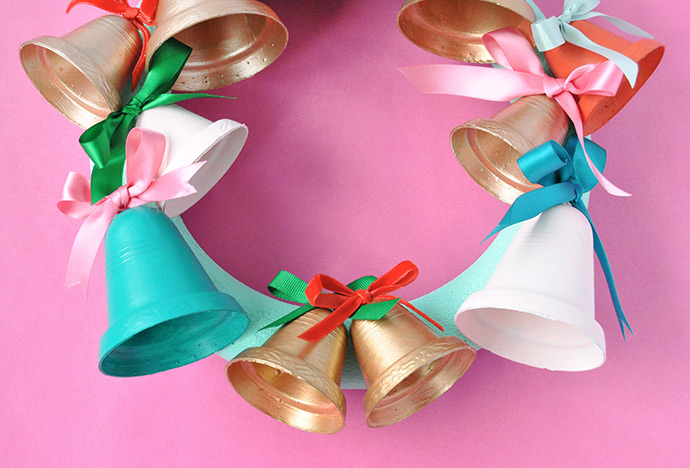 Happy crafting!