Pancakes are the best!! Or at least, I think so! They can be turned into so many fun shapes – don't forget to add fruit and berries to make them a bit healthier. There are so many amazing and inspiring pancake artists online these days that I had to pick a few of my all-time favorites to share! Which one are you going to make for breakfast tomorrow?
Easter Bunny Brunch + Pink Pancakes by A Beautiful Mess

Is there anything cuter than a pink bunny made of pancakes?!
Eggs and Bacon by Jim's Pancakes
Breakfast is ready! We're having eggs and bacon – just kidding! Pancakes again! ;) This fun creation comes from Jim Belosic, who wrote a whole book on pancake art called OMG Pancakes!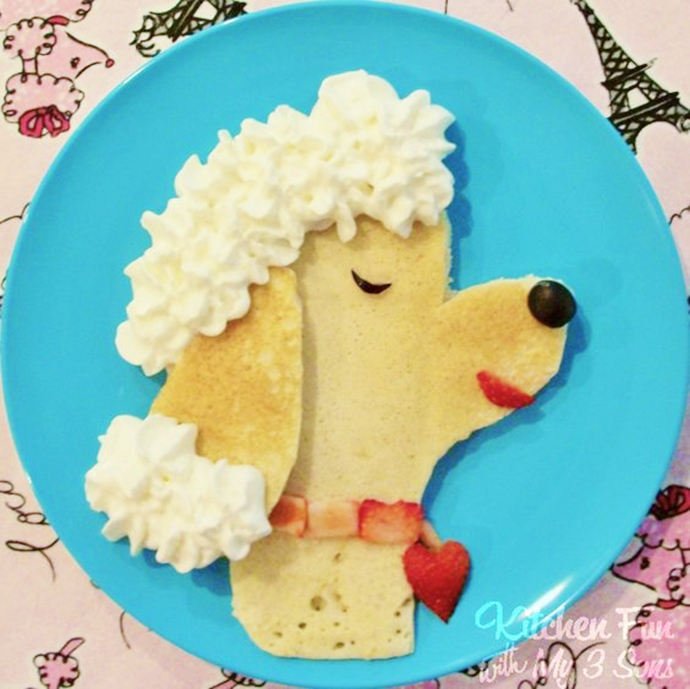 Poodle Pancakes by Kitchen Fun with My Three Sons
What a sweet little pancake poodle! The shape and texture of whipped cream perfect for the poodle's fur – plus, it's super tasty too!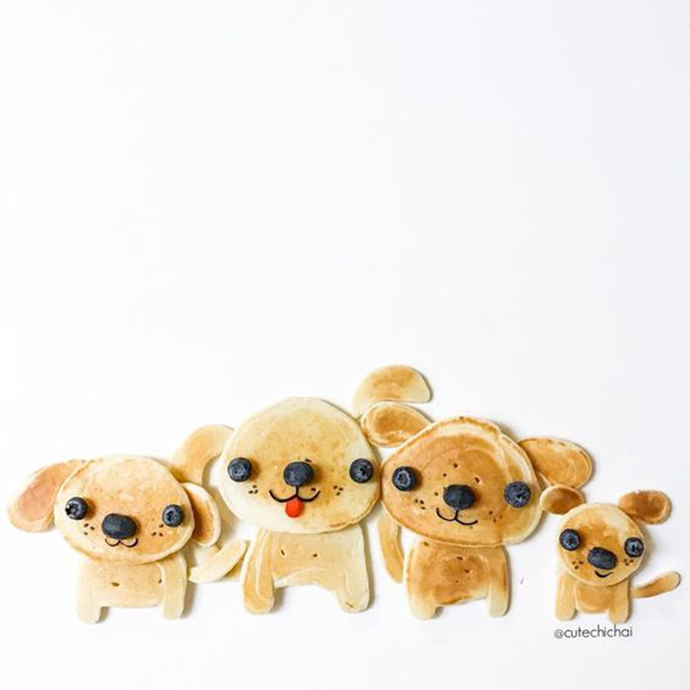 Puppy Pancakes by @cutechichai
The gang's all here! These pancake pups look happy as can be!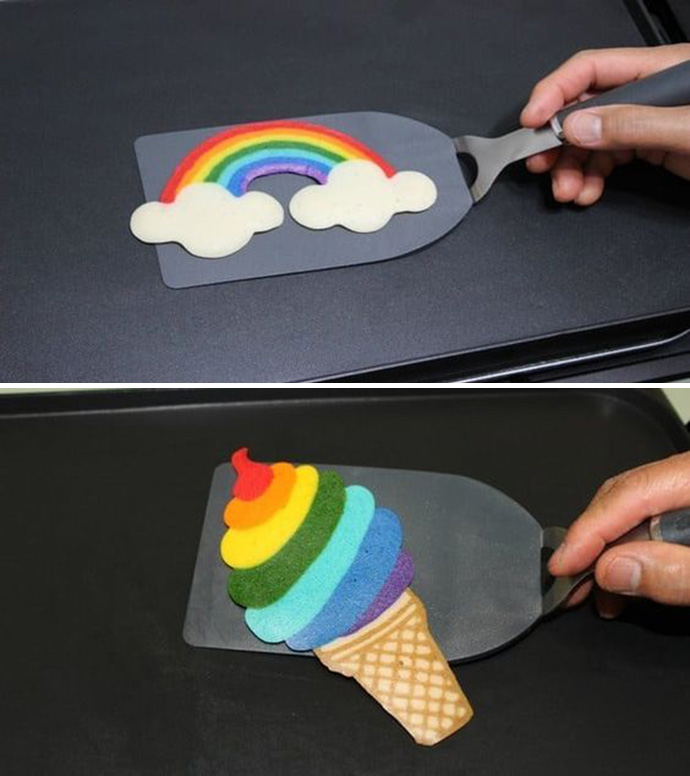 Rainbow + Rainbow Ice Cream by TigerTomato
Australian-based YouTuber TigerTomato shares AMAZING videos of super-detailed pancake art. These rainbow ones are really cute, but he does some very realistic shapes too!!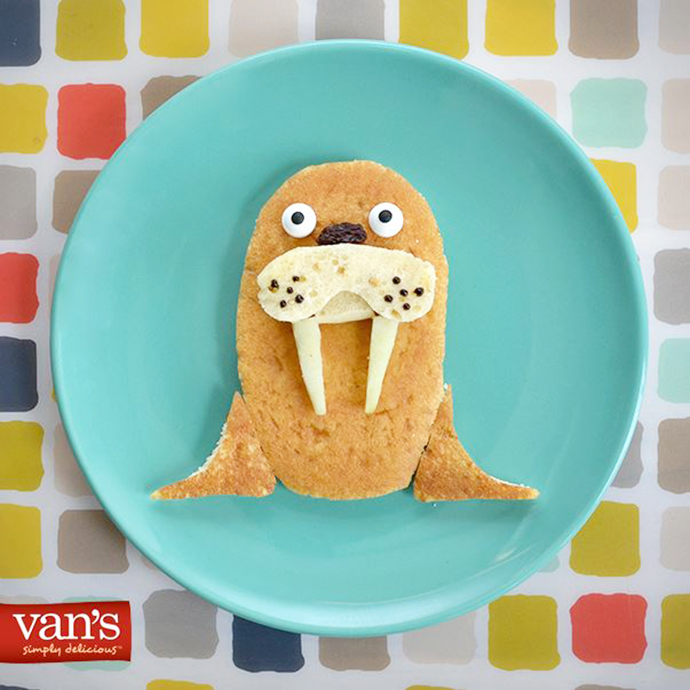 Maybe we should whip up some fish and dolphin-shaped pancakes so that he has some company!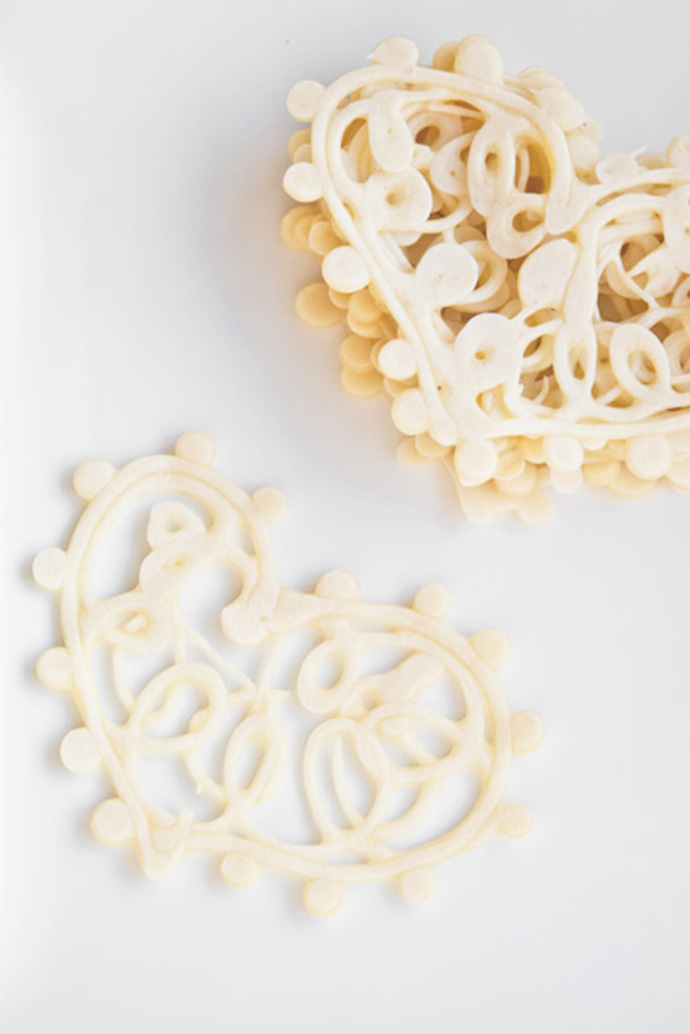 Lace Heart Pancakes by Bitedelite
These delicate pancakes are so beautiful! They don't look very filling though, so be sure to make some extras!
Video game lovers will be thrilled to see these playful pancakes on their breakfast plate!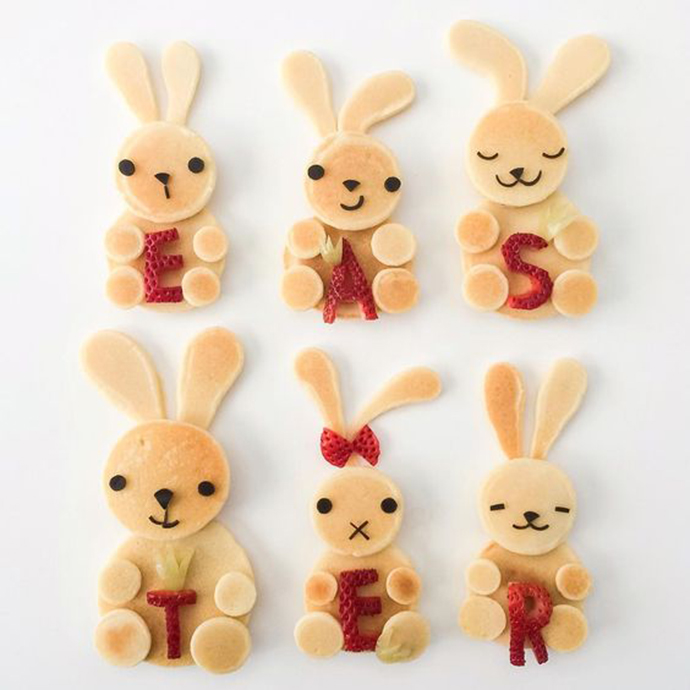 Easter Bunny Family by @cutechichai
And last but certainly not least, this adorable family of sweet bunnies! Who says bunnies are just for Easter? These make the perfect breakfast year-round.