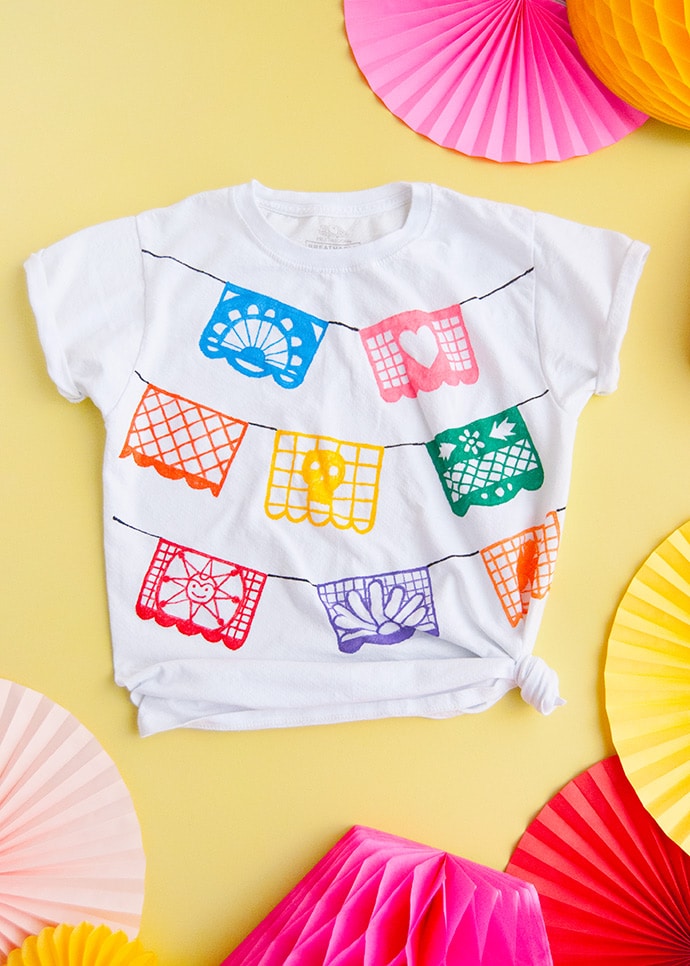 Cinco de Mayo is almost here… How does your family celebrate the day? This year, we had so much fun crafting these custom T-shirts inspired by rainbow-hued papel picado. If you're not already familiar with papel picado, they are garlands made of colored tissue paper cut into intricate designs. Instead of using paper, we drew them onto white T-shirts using Tulip's Fabric Paint Markers.
Cutting your own papel picado can definitely be tricky, especially for little ones. Using markers to draw your own custom designs is SO much easier! Add some color to your day with these festive shirts – and not to worry if you don't have a white T-shirt on hand. These fabric markers are more like paint than traditional ink. They go on opaque, even over darker colors like black. So grab any white or colored T-shirt you have and give it a colorful upgrade right in time for Cinco de Mayo.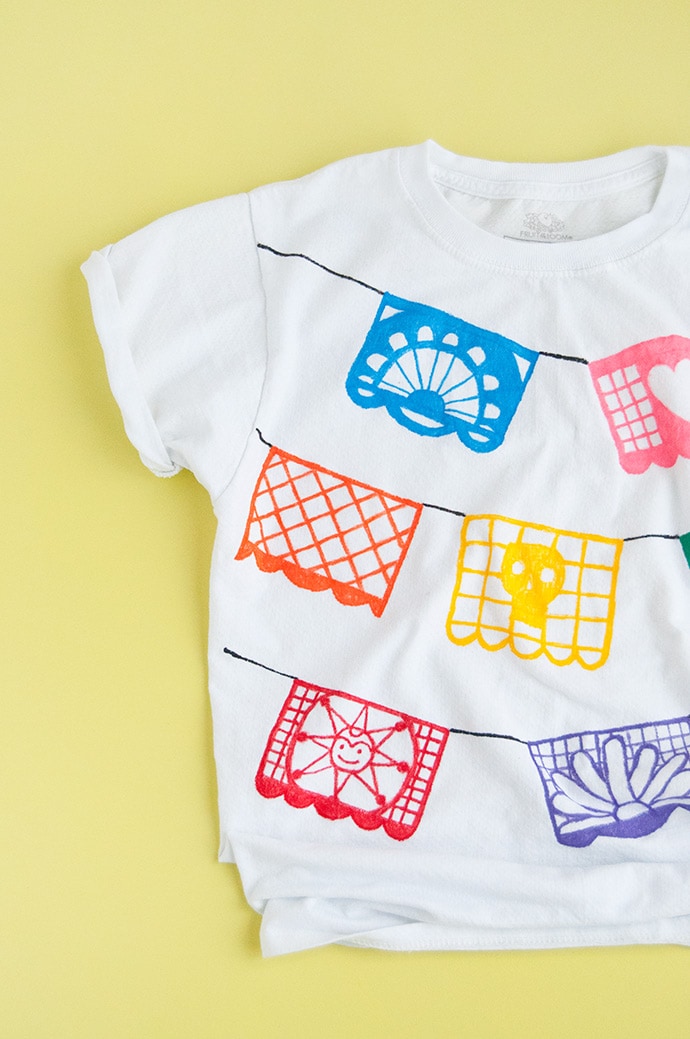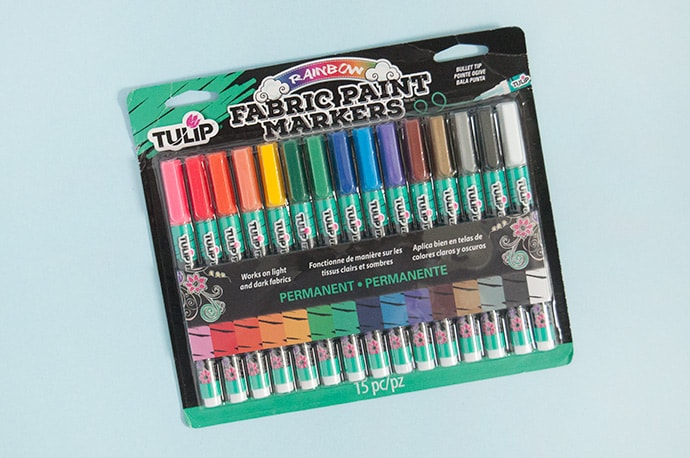 White T-shirt
Scrap paper
Scissors
Cardboard
Step 1
Lay out your pre-washed white T-shirt on the work surface and slide a piece of cardboard inside it. This will protect the back of the shirt from any accidental bleed-through. Cut scrap paper into rectangles, each about the size of a playing card. Trim the bottom edge of each rectangle into a simple scalloped or zig-zag edge and lay them out on your shirt in rows as if they were hanging from a garland.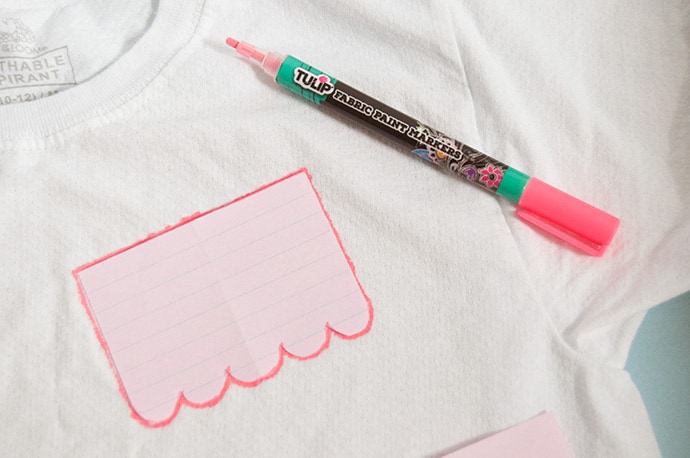 Step 2
Once you're happy with the layout, pick a color of Tulip Fabric Paint Marker and activate the paint as described on the package. Trace the outside of the template onto the shirt.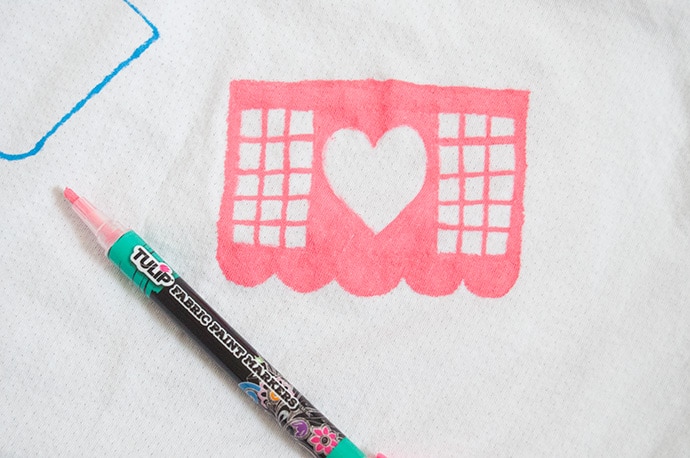 Step 3
Remove the paper template and draw a design inside the outline. Do an image search on "papel picado" and you'll find lots of inspiring designs!
Step 4
Repeat this all over the front of the shirt!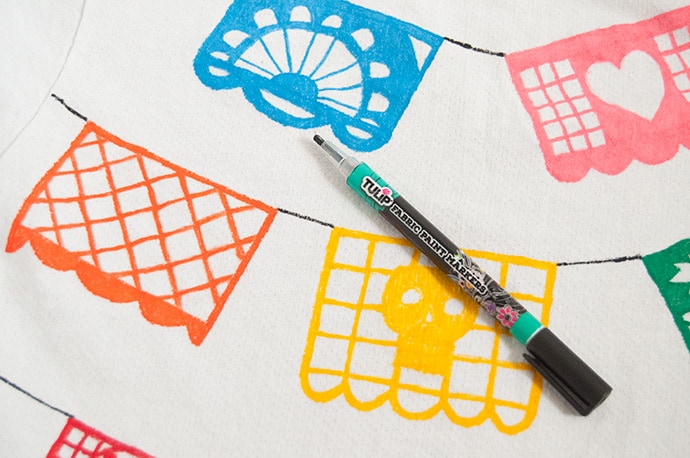 Step 5
Use the black marker to draw the string connecting each of the shapes. Your design is now complete! Machine wash inside-out on the delicate cycle and tumble dry on low.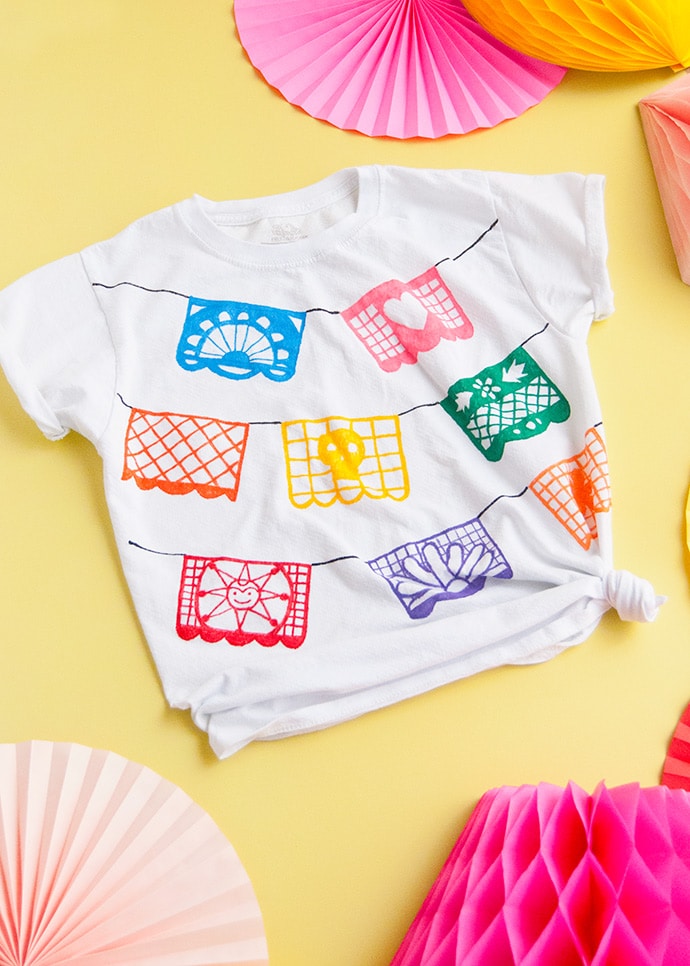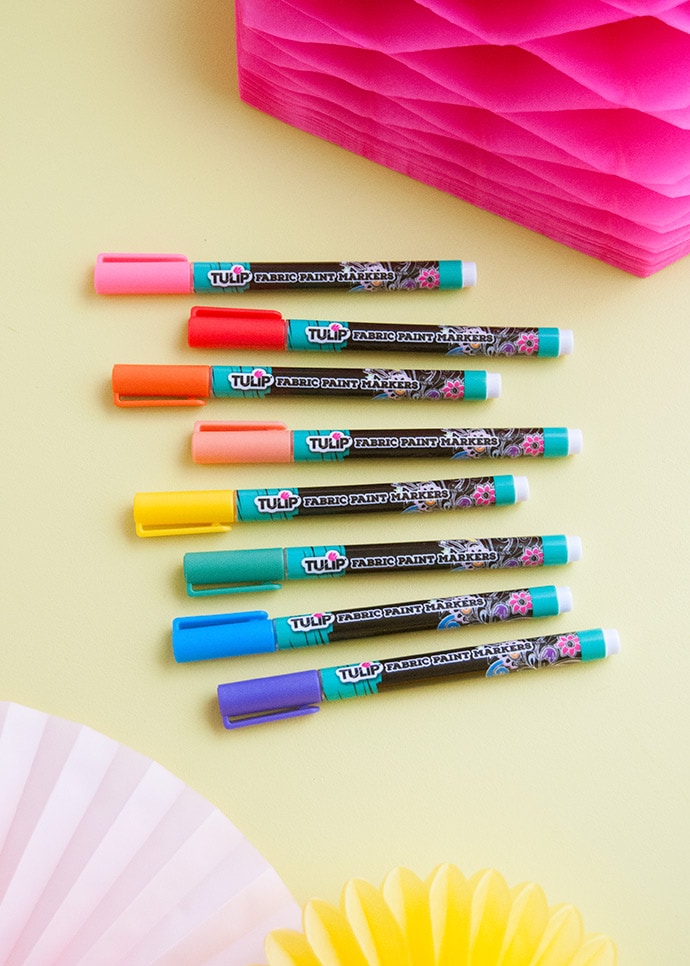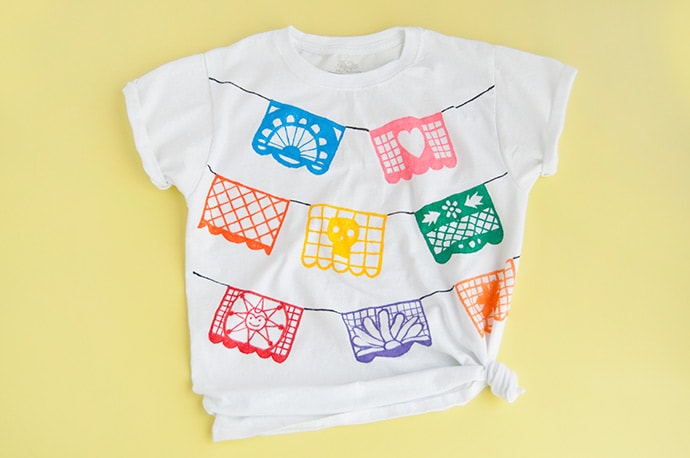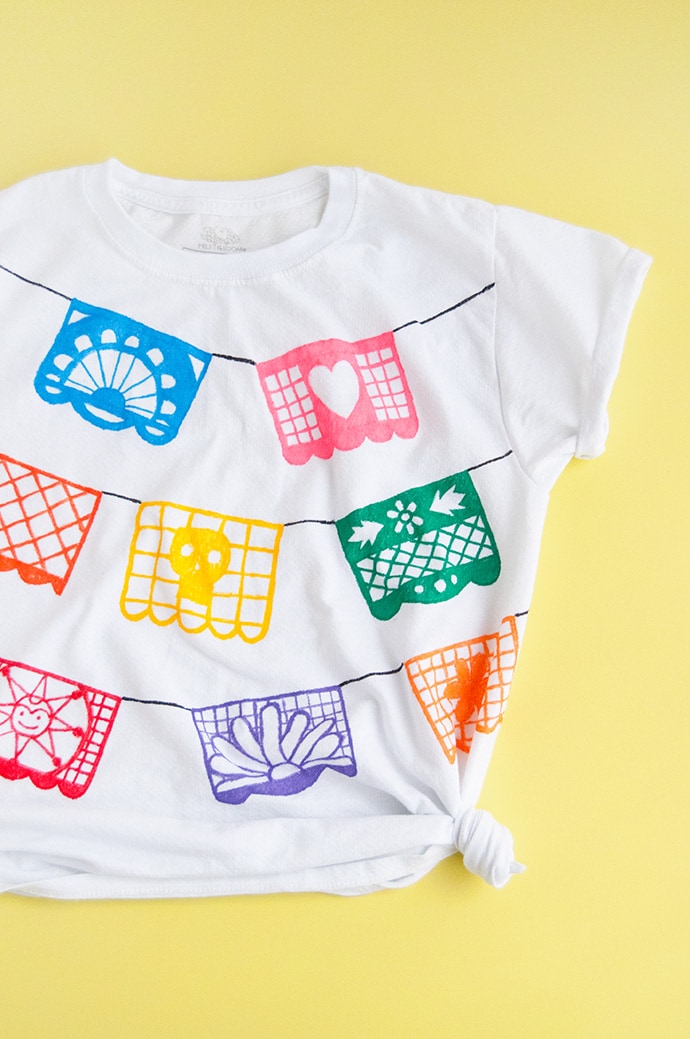 Happy crafting!
This post is sponsored by Tulip.