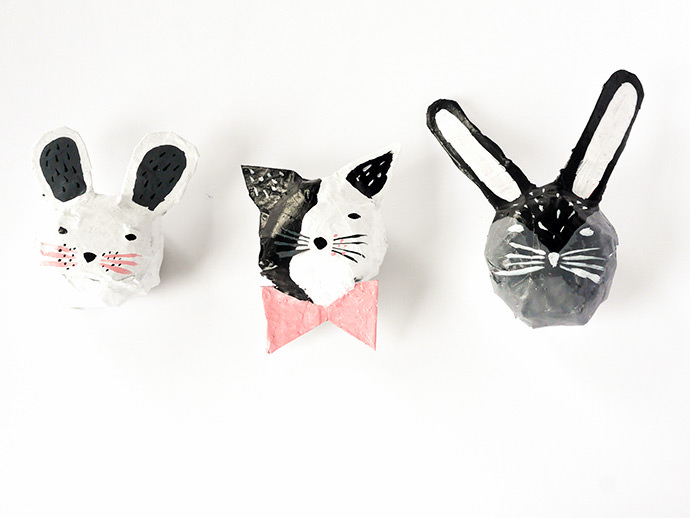 When it comes to kids' crafts, it doesn't get much better than paper mache. It's fun, inexpensive, and you can make just about anything with it. Paper mache crafts are also the perfect way to introduce your kids to the joys of working directly with their hands to create something new.
These paper mache animals are an easy craft for kids of all ages. Better yet, you probably already have everything you need to make them lying around your house!
A quick word of caution: things do tend to get a little messy while the kids mix up the magical potion of flour and water. If you're lucky enough to have sunny weather, this is a perfect activity to take outside. Cover a picnic table with scrap paper and encourage the kids to get messy for the ultimate summer craft!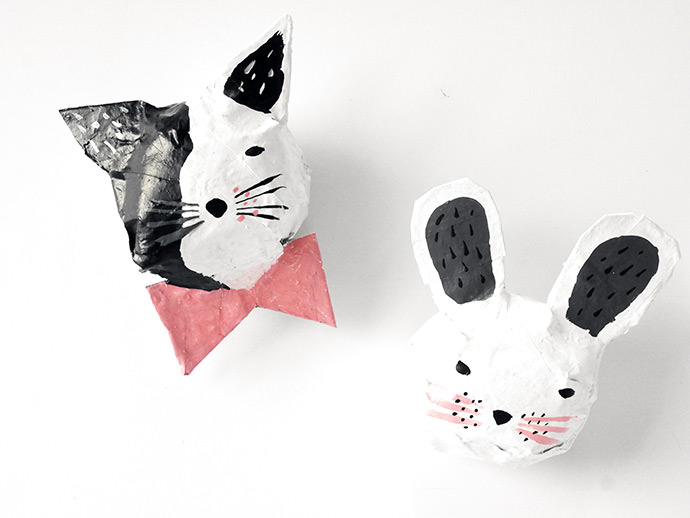 Don't be discouraged if you don't have experience working with paper mache. It's super easy. First, you'll make a base structure and then apply the paper mache mixture on top. After allowing it to dry, paint away to create your own little piece of art. We had fun making these cute animal faces, but you could make any shape you like!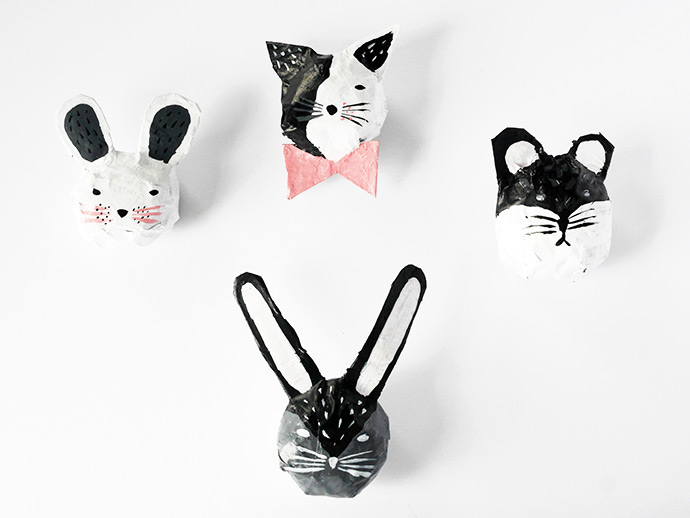 What You'll Need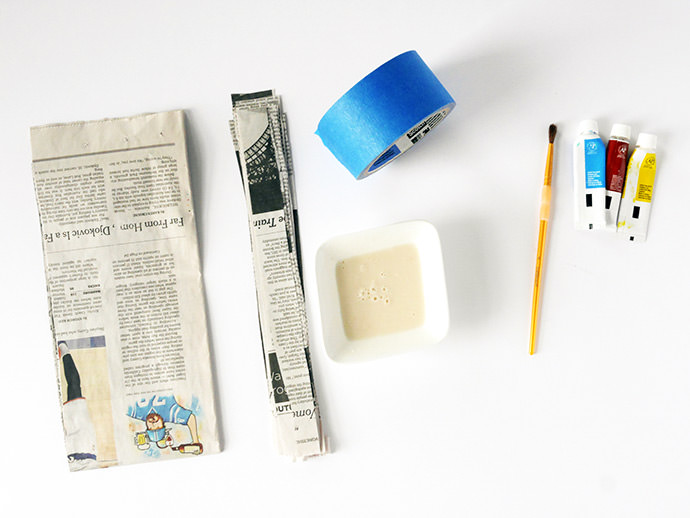 1/2 cup flour
1 cup water
Large bowl for mixing
Several pages/strips of newspaper
Several pieces of cardboard (you can recycle an old cardboard box)
Tape
Paint
How-To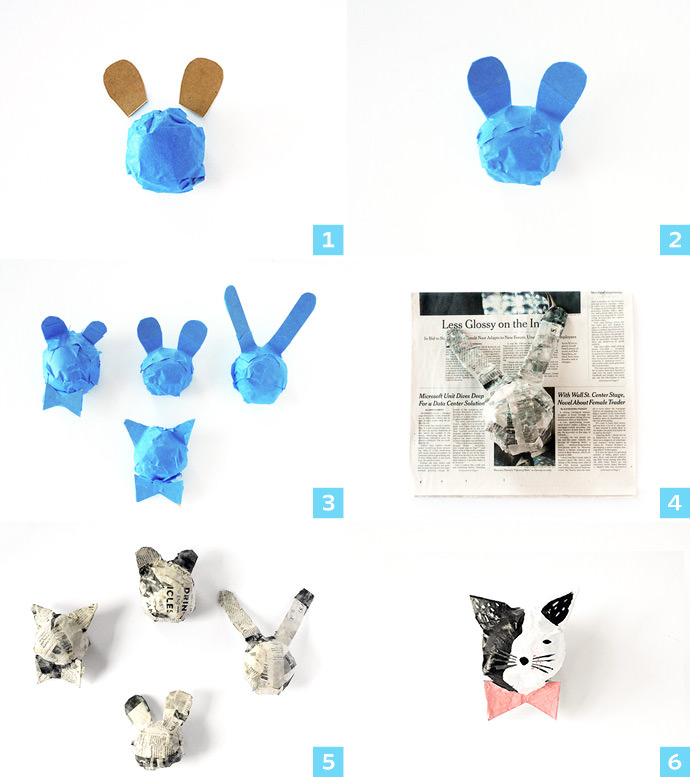 Crumple newspaper into a ball and then tape it together. Cut two ear shapes out of your recycled cardboard to match the head.
Cover the ears with tape, and then tape them onto your ball.
Repeat these steps to make different animal heads.
To make the paper mache mixture, stir together one part flour with two parts water. Mix until there are no lumps left, and add more water or flour until you are happy with the consistency – it should be similar to white glue. Dip a strip of newspaper into the paste and use your fingers to remove the excess. Apply the strip onto the animal head and repeat this until the head is fully covered.
Let dry for at least 24 hours.
Now the fun part – painting! Paint the animal heads however you like. Let dry completely.
All done! Display your new creation on a shelf or glue a small loop on the back to hang on the wall.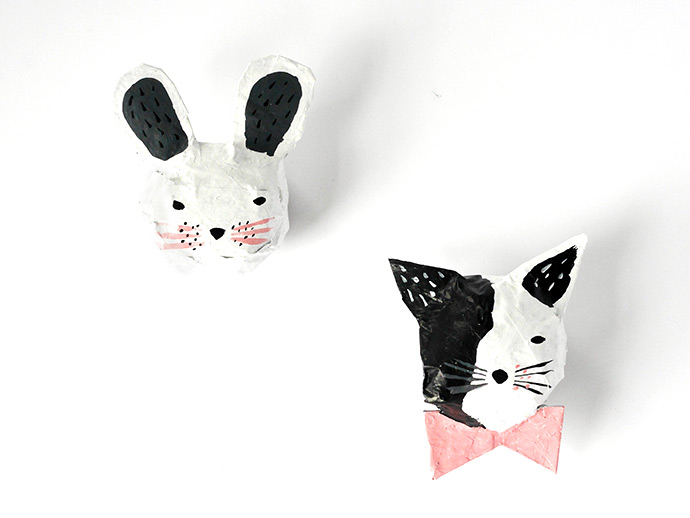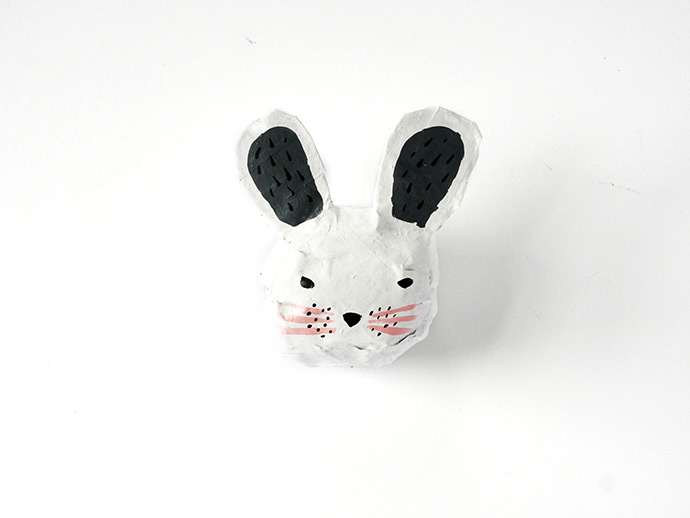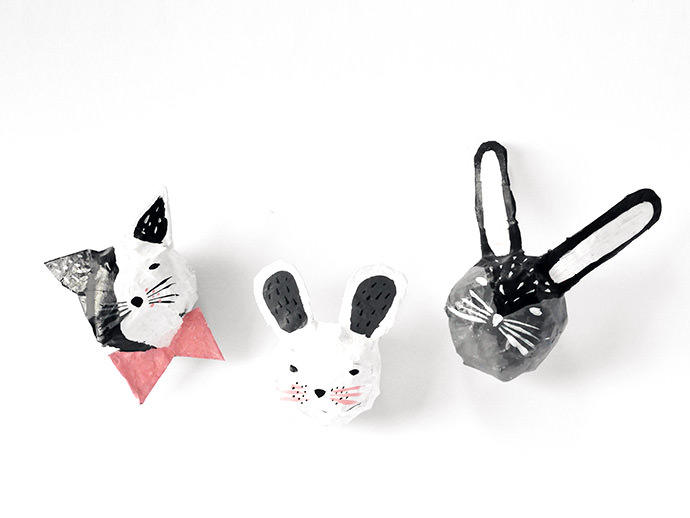 Happy crafting!