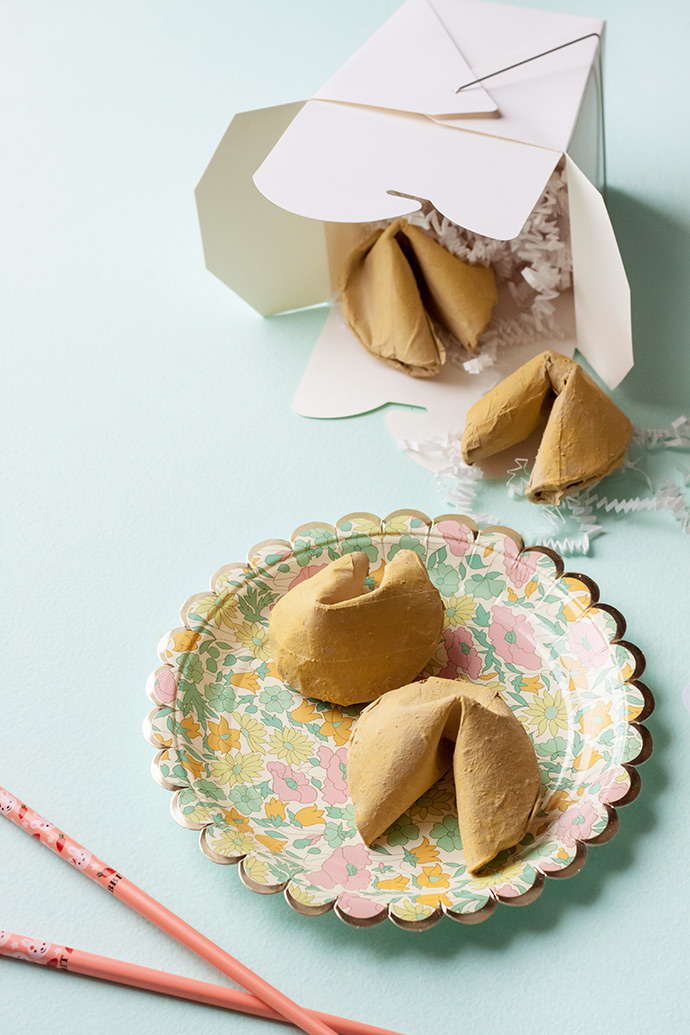 Couldn't we all use a little good fortune this year? These fortune cookies are a fun way to share sweet sentiments with people we care about, and spread some cheer. My favorite thing about using paper mache for this project is that the cookies will be "cracked" open just like the real thing! Another bonus is that you can hide some wrapped candy inside, so it's almost like a teeny tiny fortune cookie piñata!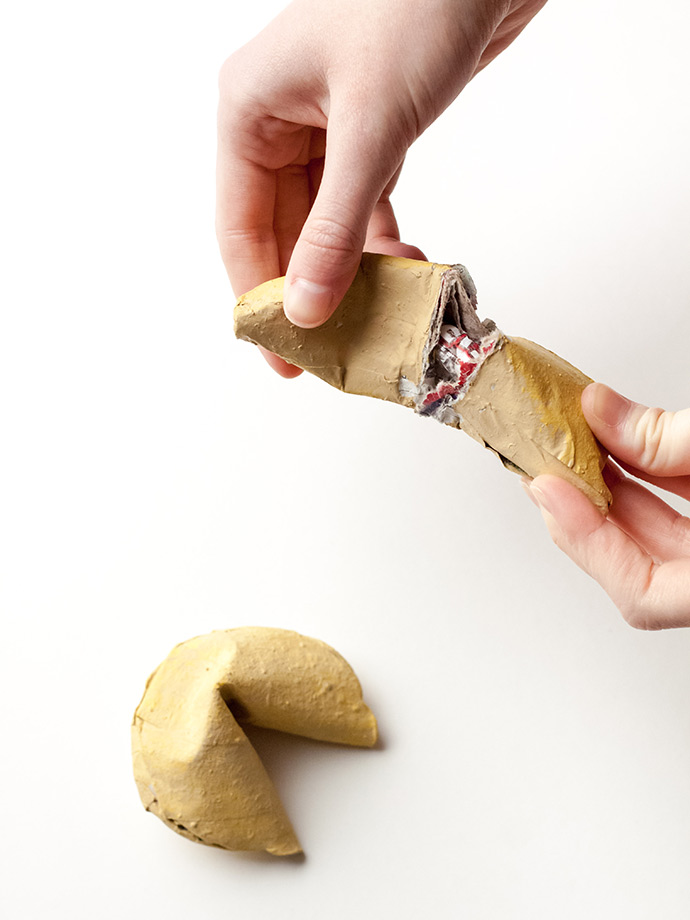 These would be adorable place cards with a name on the paper "fortune" sticking out of the cookie, or they would be fun to drop on the doorstep for friends or neighbors. You could order Chinese food, and have an extra-special fun night in with the kids – ending with this fortune cookie surprise! Oh! You could also use them to announce to a parent that grand-parenting is in their future, or use it as a baby announcement to let people know that "It's a Girl / Boy!" Use pink or blue Sixlets as the surprise.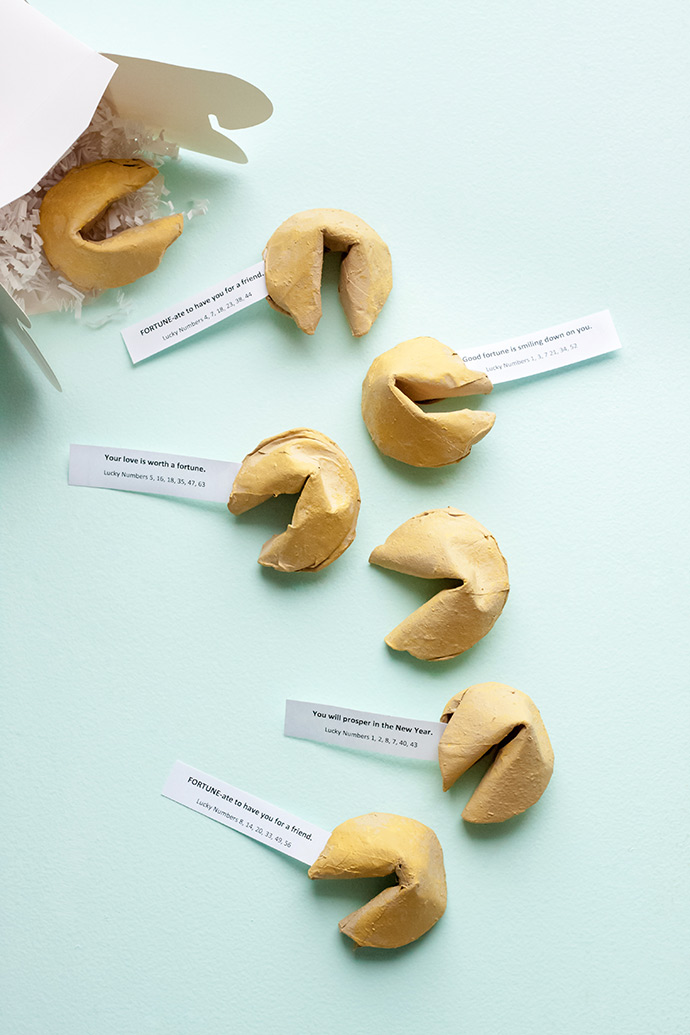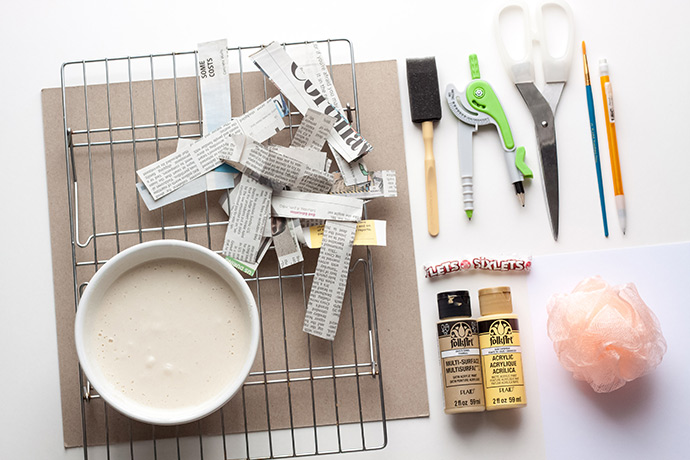 Compass to draw circles (or bowl to trace)
Cardboard (cereal box)
Pencil
Scissors
Newspaper strips
Paper mache paste (1 c flour, 1 c water)
Cooling rack
Sponge brush
Acrylic paint
Paintbrush
Bath pouf
Cardstock
Printer (not pictured)
Sixlets (or other small, wrapped and bendable candy)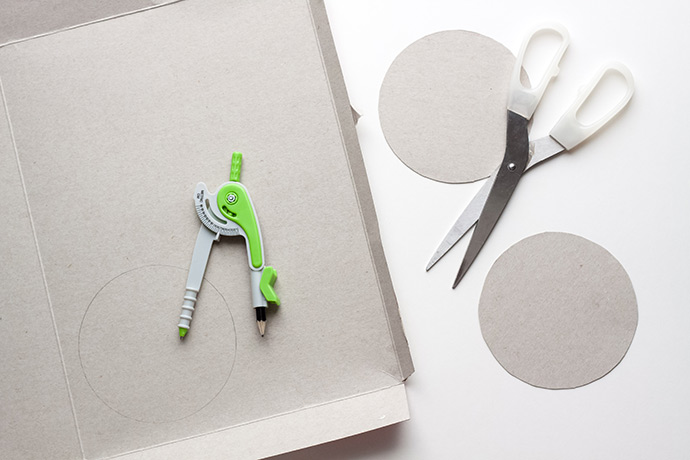 Step 1
Use a compass or trace a bowl to make 4 ½" circles on cereal box cardboard. Cut the circles out using scissors.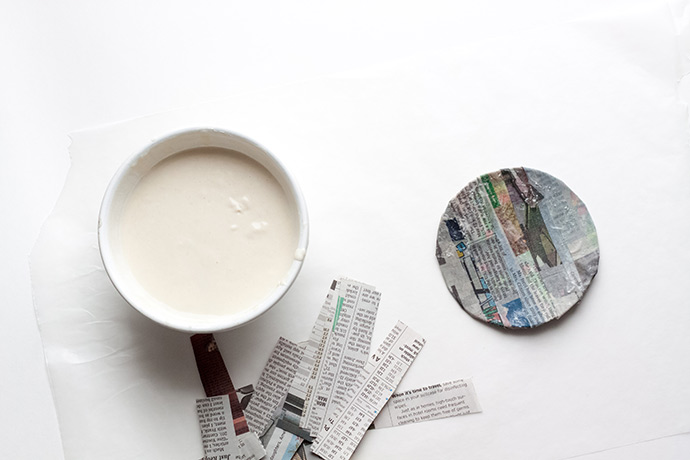 Step 2
Coat newspaper strips in paper mache paste, and use two fingers to "squeeze" off any excess paste. Cover the front and back of your cardboard circle in newspaper.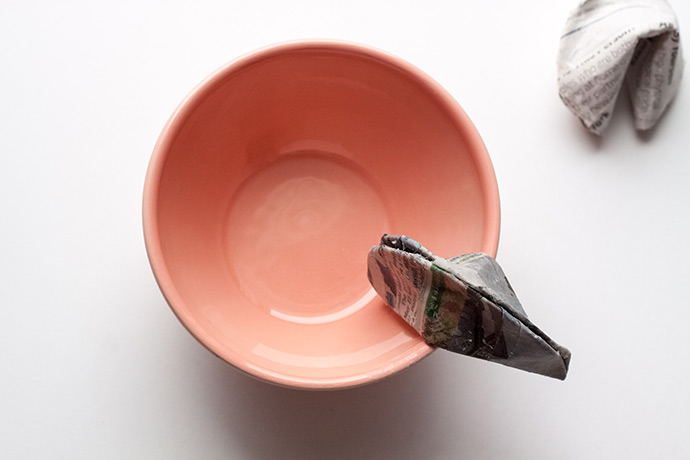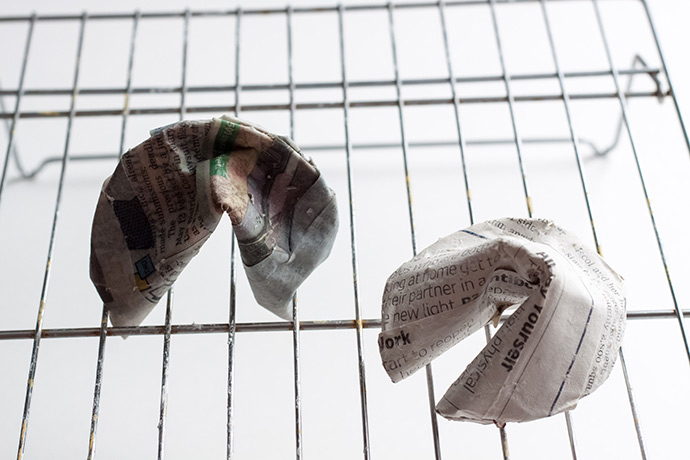 Step 3
Place a wrapped (and bendable) candy in the center of the circle – we used small bags of Sixlets. Fold the circle in half like a taco, with the best looking side on the outside. Place the middle of the folded edge on the side of a bowl or mug. Hold the top together with two fingers, and use your other fingers and hand to pull the two ends down over the bowl. This will get the fortune cookie fold – and you may have to adjust it slightly when you pull it off the bowl. Smooth out any ruffled newspaper strips as well, and place the two ends in the rungs of your cooling rack to dry completely before moving on the to the next step.
Step 4
Use a sponge brush to paint the cookies in a tan color, and then dip your bath pouf in a shade of yellow, and pat it over the tan cookie to add a hint of color variation.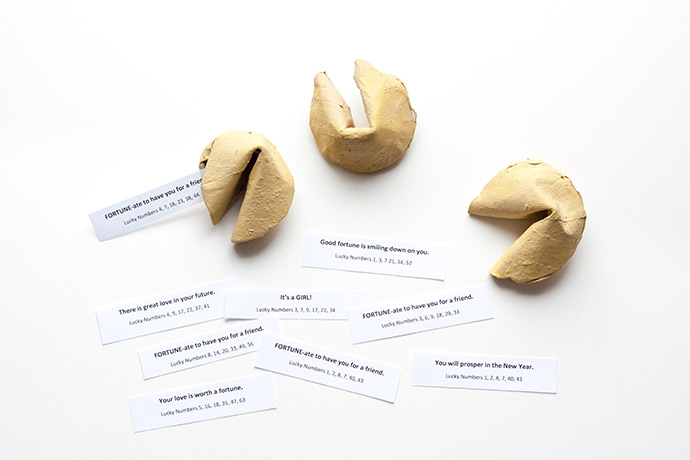 Step 5
Print or write names on ¾" x 3 ½" white cardstock strips for place cards, use fortune cookie sayings, or write "Fortunate to have you for a friend". You can add lucky numbers as well. Place the end of each strip in the end of a fortune cookie, so it sticks out a bit.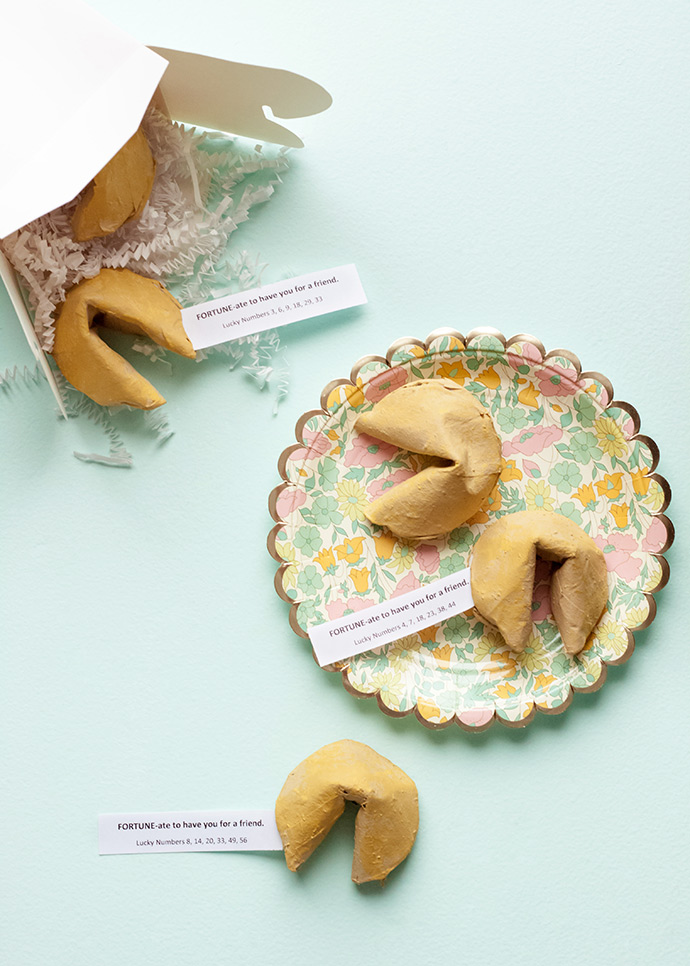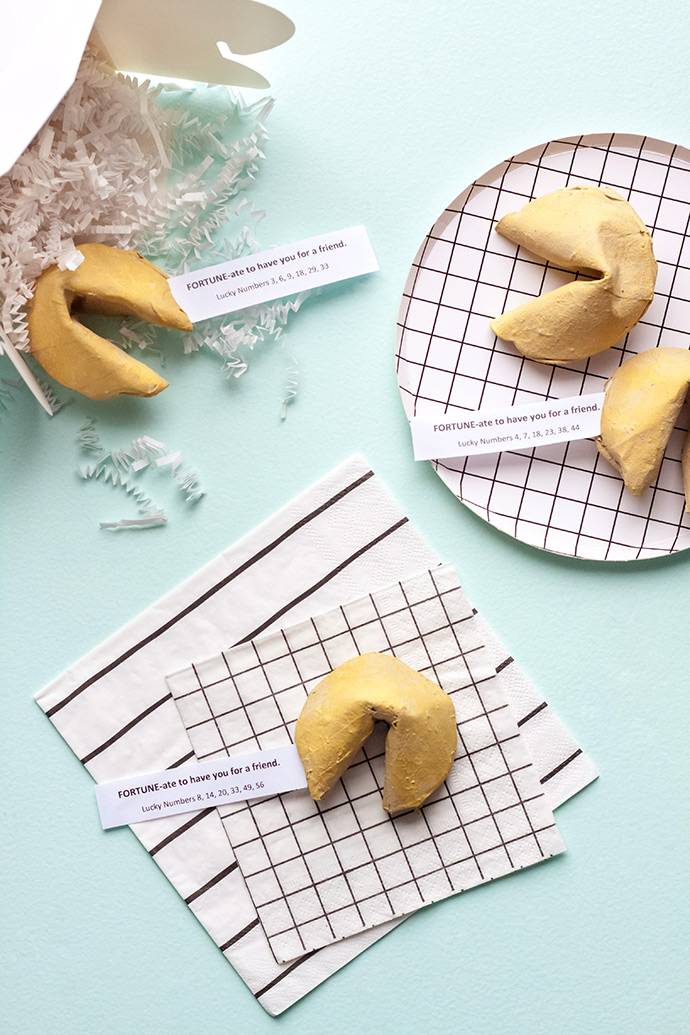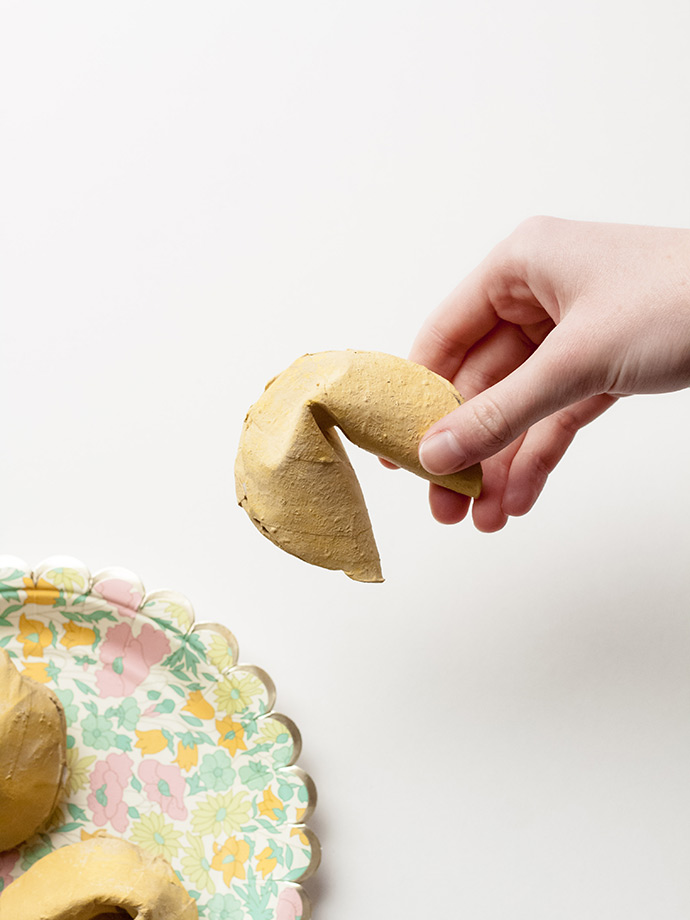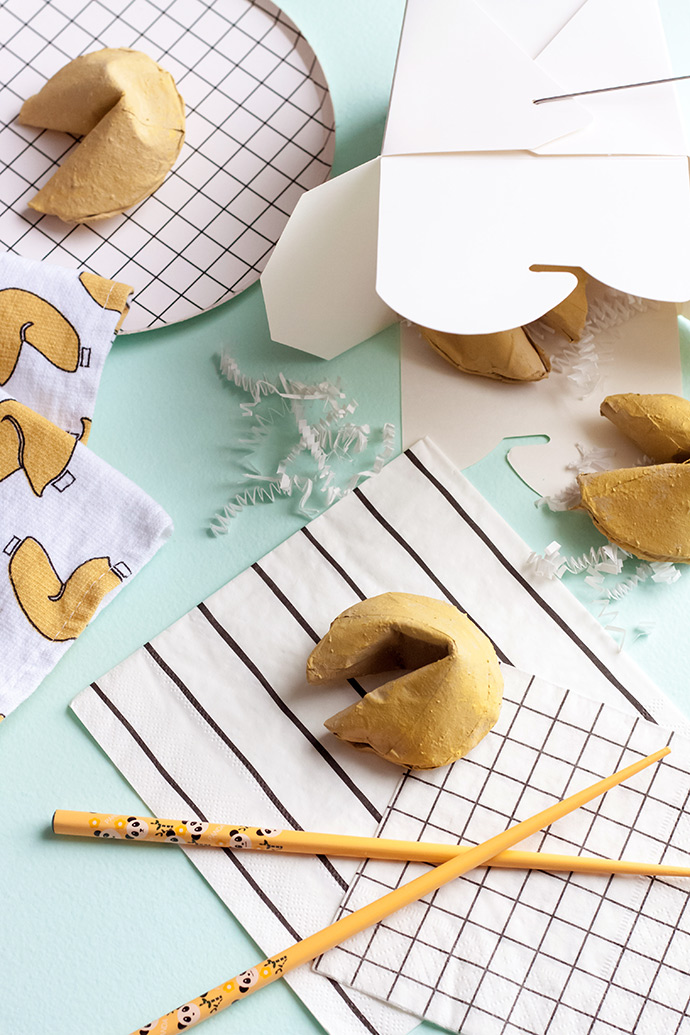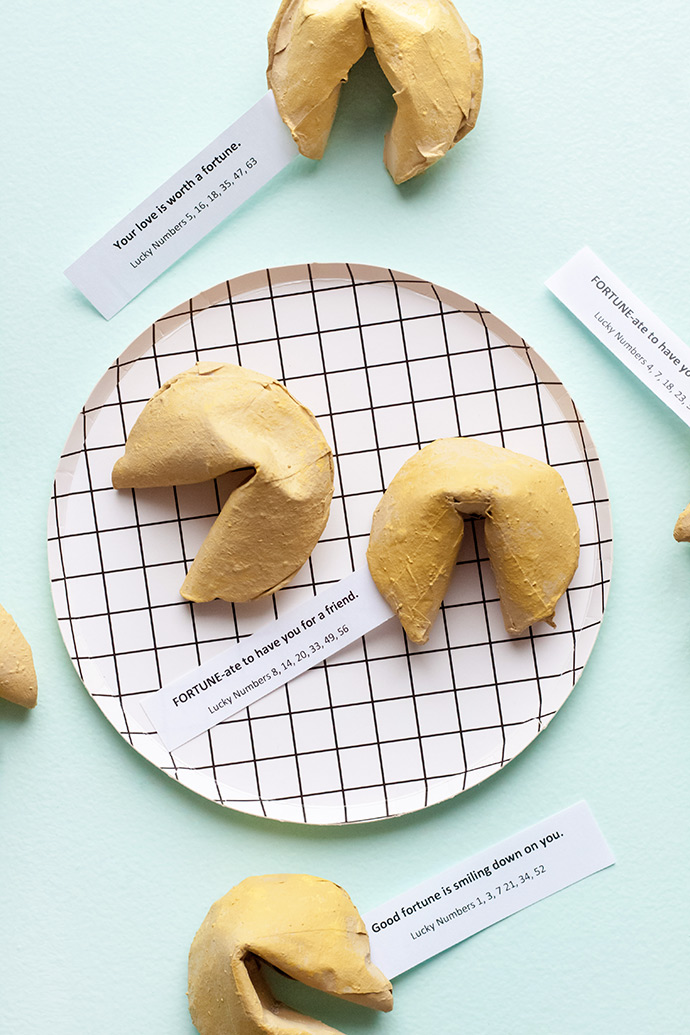 Your fortune cookies are ready to share. Wishing you good fortune, and happy crafting!