I've got a few pasta crafts up my sleeve this holiday season and these pasta-covered Christmas trees are the first ones up! Pasta crafts are great because kids of all ages can get involved and you probably already have all the supplies you need to get started. These trees are SUPER simple – no need to paint the noodles before gluing them down, just cut out cardboard triangles, let kids go wild with glue and noodles, and then paint! I tried to mimic the look of branches and needles with these ones, but you can use whatever pasta noodles you like, mix & match, and even add pasta ornaments too. Arrange the finished trees together on a windowsill or shelf! Or, write a holiday note on the back and hand-deliver them as playful cards that double as decor.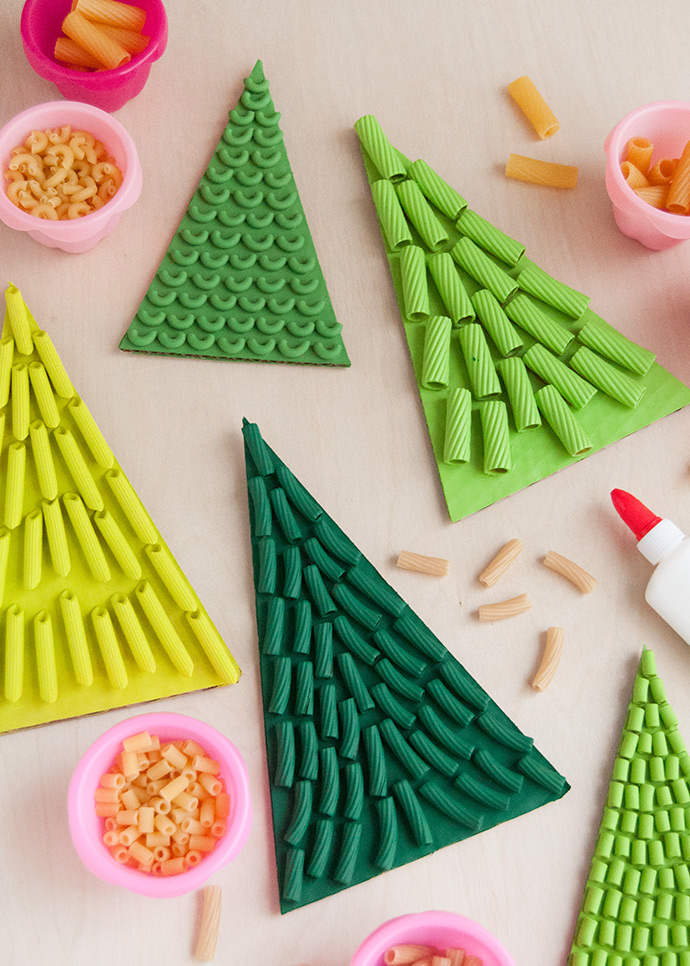 Corrugated cardboard
Pasta noodles (various shapes)
Pencil
Ruler
Craft knife
Cutting mat
White glue
Green paint
Paintbrushes
Step 1
On a piece of corrugated cardboard, use a pencil and ruler to draw simple triangle shapes to resemble Christmas trees. You can use a scrap of paper to get the shape right first (and fold the paper in half before cutting to make a symmetrical tree) or just eyeball on the cardboard.
Step 2
Use a craft knife and cutting mat to cut out the trees.
Step 3
Pour some pasta noodles into a bowl on your work surface and start gluing them down! For the most part, I used longer style noodles (penne, rigatoni, etc) to almost mimic the look of tree branches and needles, but the macaroni noodles are fun for a slightly more playful/abstract look. Get creative with whatever pasta noodles you have on hand – and don't be afraid to mix and match! Once the cardboard trees are covered, set them aside to dry completely.
Step 4
Apply green paint onto the pasta-covered cardboard. I used a few shades of green acrylic paint but you can definitely use spray paint for a quicker job. I considered doing this myself but with the temperatures being so cold out and snow on the ground at the moment, spray painting in the winter isn't the most convenient where I live! If you live in a warmer climate, or have access to a space with good ventilhation, spray painting is a good option.
Step 5
Arrange your Christmas trees on a ledge, windowsill, or bookshelf.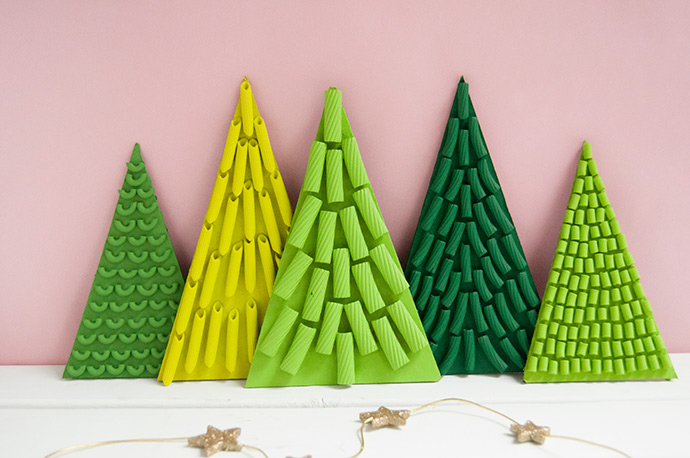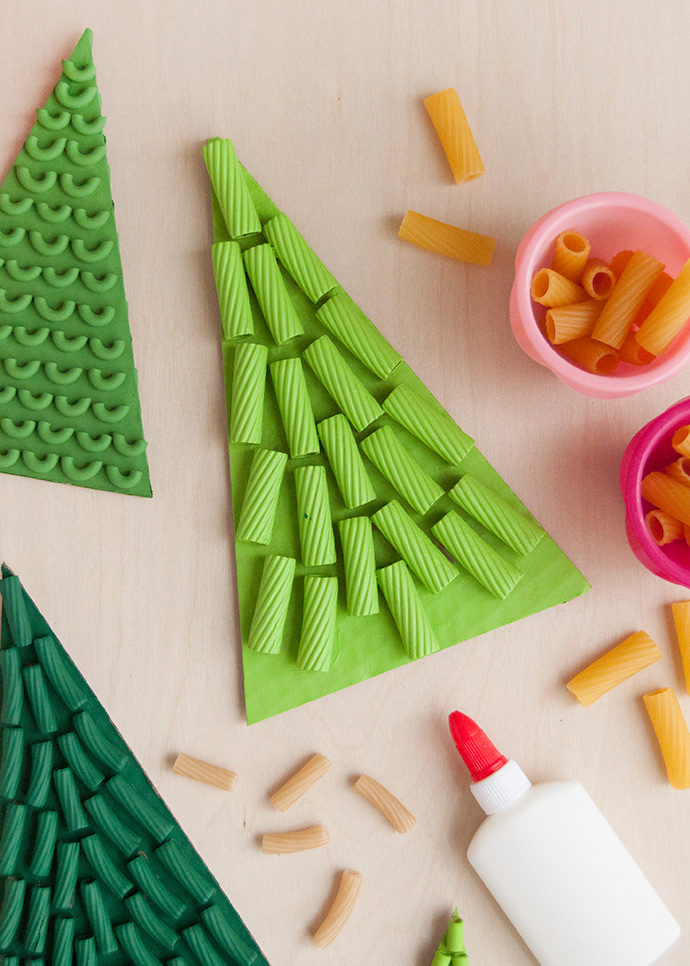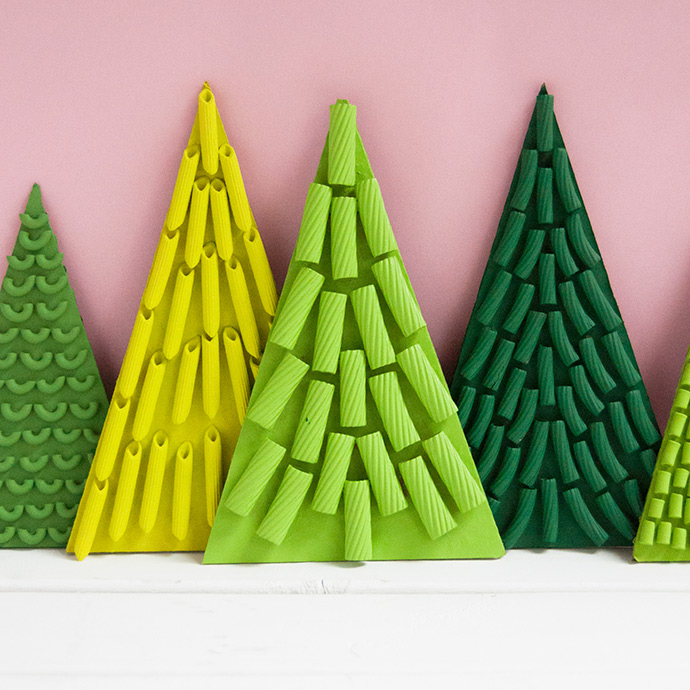 Merry Christmas!