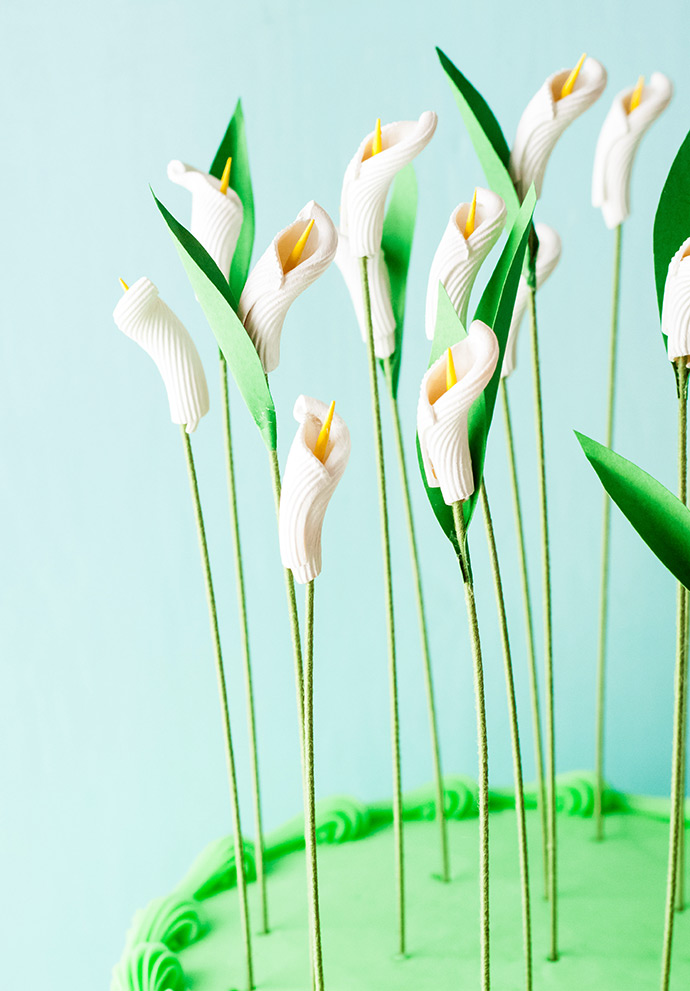 Spaghetti is my "busy-night" meal, and when my teenager rolls her eyes about another pasta night, I always tell her that if she wants something else, she is welcome to make dinner! Soooo, we often find ourselves in the pasta aisle, and this last time I noticed the most beautiful campanelle noodles. I mean, they're just so elegant! They immediately made me think of calla lilies, and I decided they would make a lovely cake topper for Easter.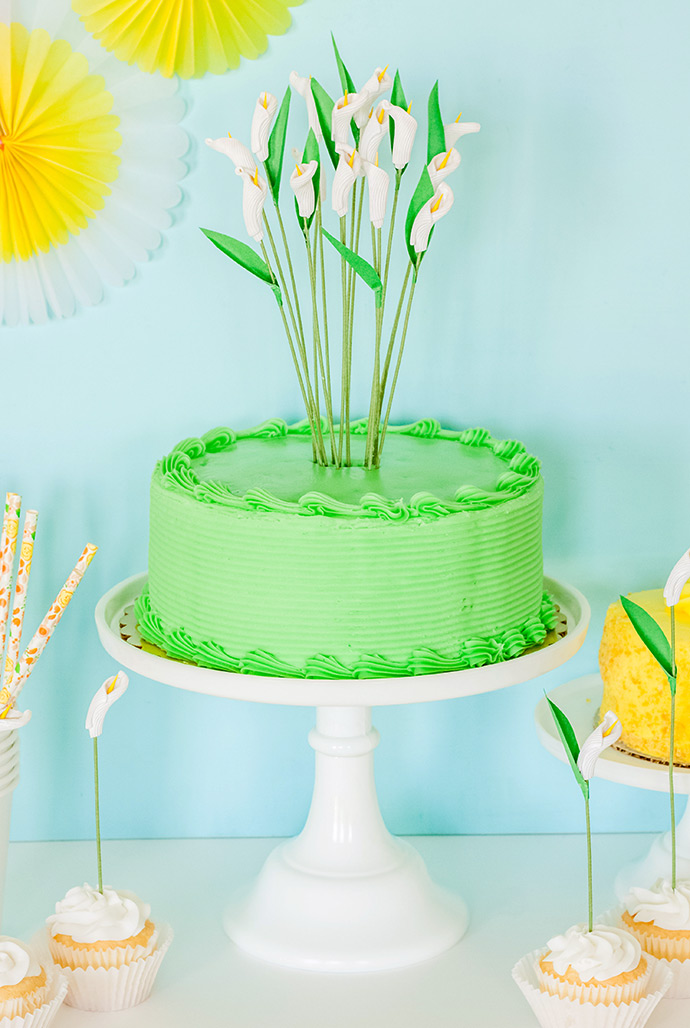 They are also simple enough for kids to make as a Mother's Day bouquet! Maybe for this week's pasta night, I'll trade out our spaghetti noodles for campanelle to make it fancy. Ooo la la! It might even impress my teenager.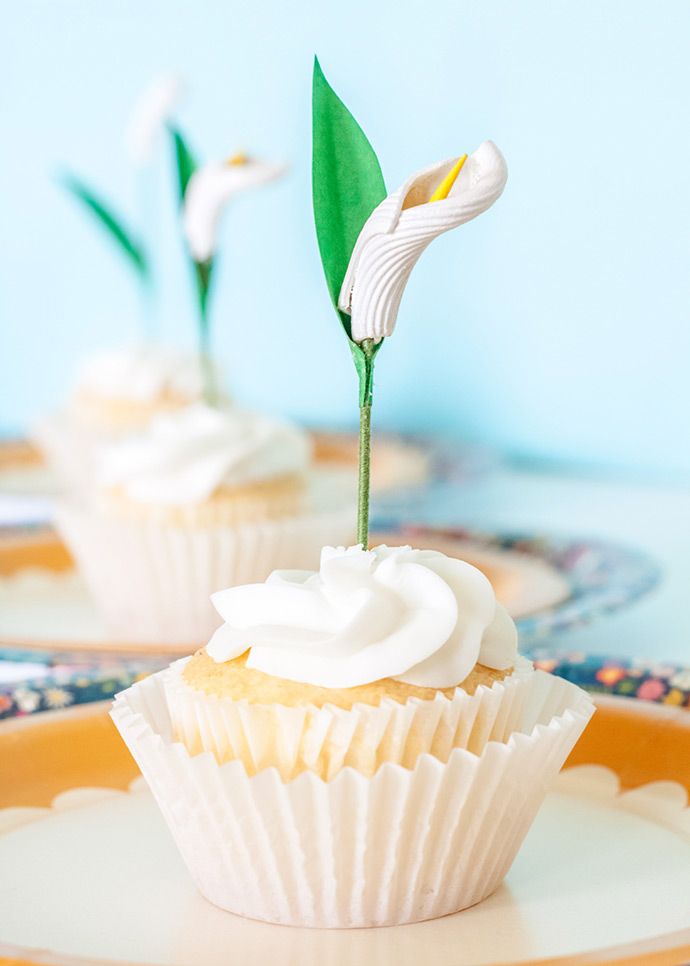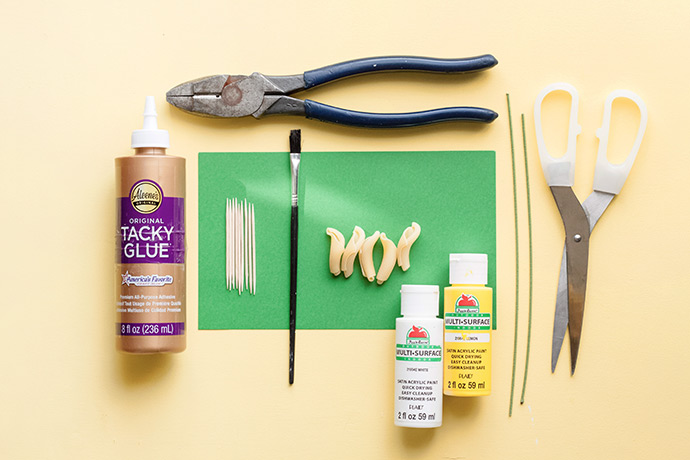 • Campanelle pasta
• Toothpicks
• Apple Barrel Acrylic Paint (white and yellow)
• Paintbrush
• Wire floral stem
• Wire cutters
• Tacky glue
• Green cardstock (match the floral stem color)
• Scissor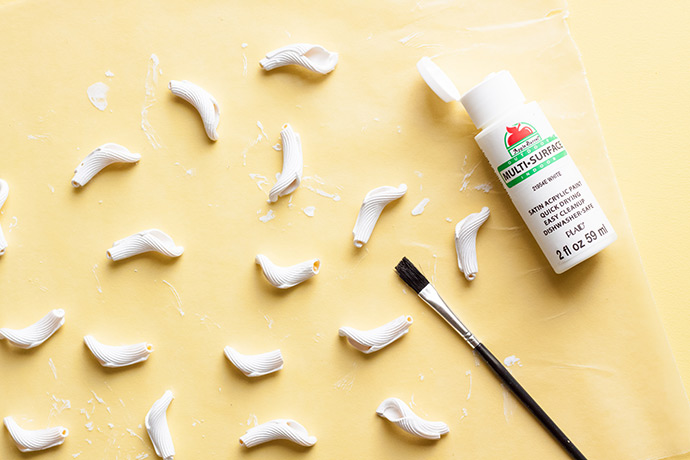 Step 1
Use a paintbrush to paint your campanelle noodles white, and allow to dry.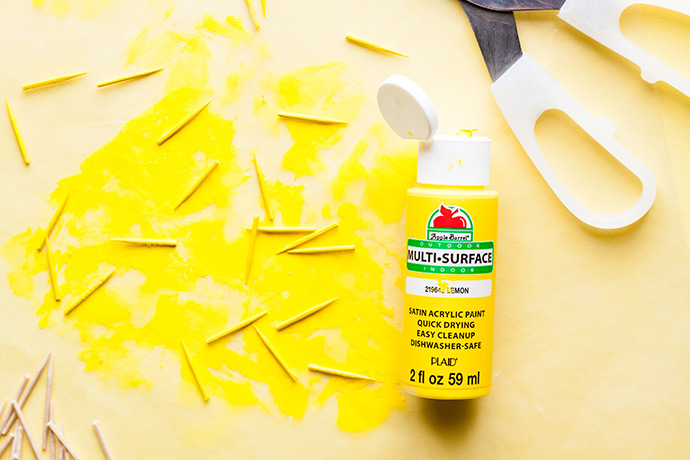 Step 2
Use scissors to cut your toothpicks down to 1 inch, and paint the pieces yellow. Allow to dry.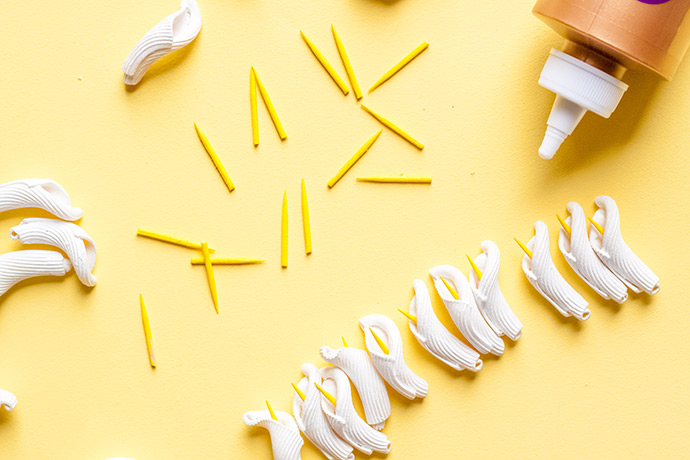 Step 3
Glue the cut end of the yellow toothpick into the top of the campanelle noodle.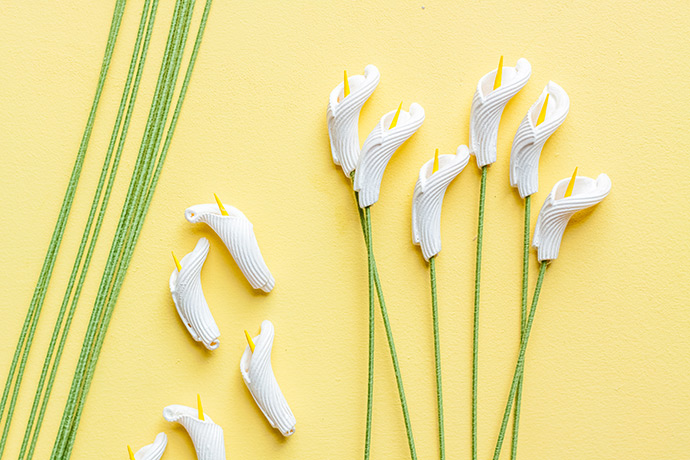 Step 4
Cut your floral stem down to 7 ½ – 9 inches, and poke the stem through the hole in the noodle. It will most likely stay put without glue, but add some if necessary. Also, cut the floral stems down even more if you plan to put them in cupcakes.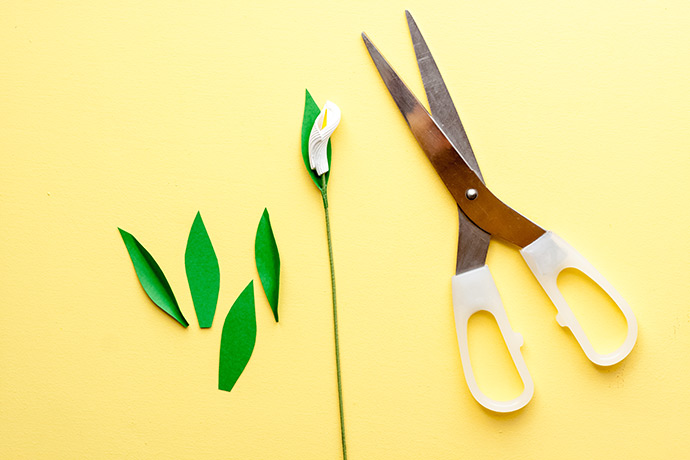 Step 5
Cut some leaves out of green cardstock, and fold them down the middle. Glue the end of the leaf to the stem, under the campanelle noodle.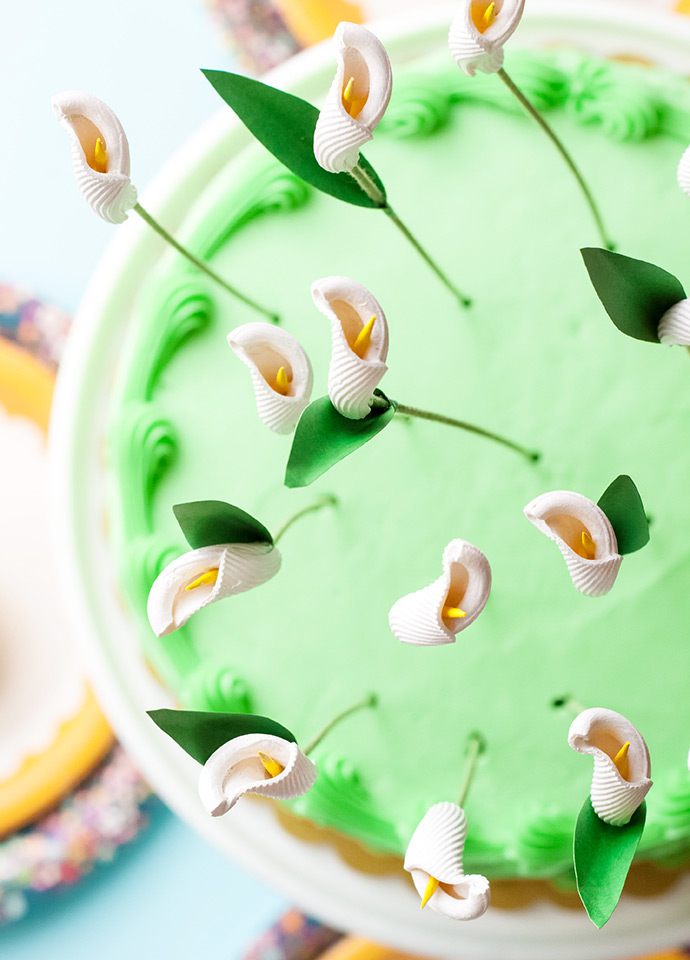 Stick a bunch of these campanelle lilies into a round cake, or use some pretty ribbon to tie them into a bouquet for mom! Happy crafting, and Happy Easter!