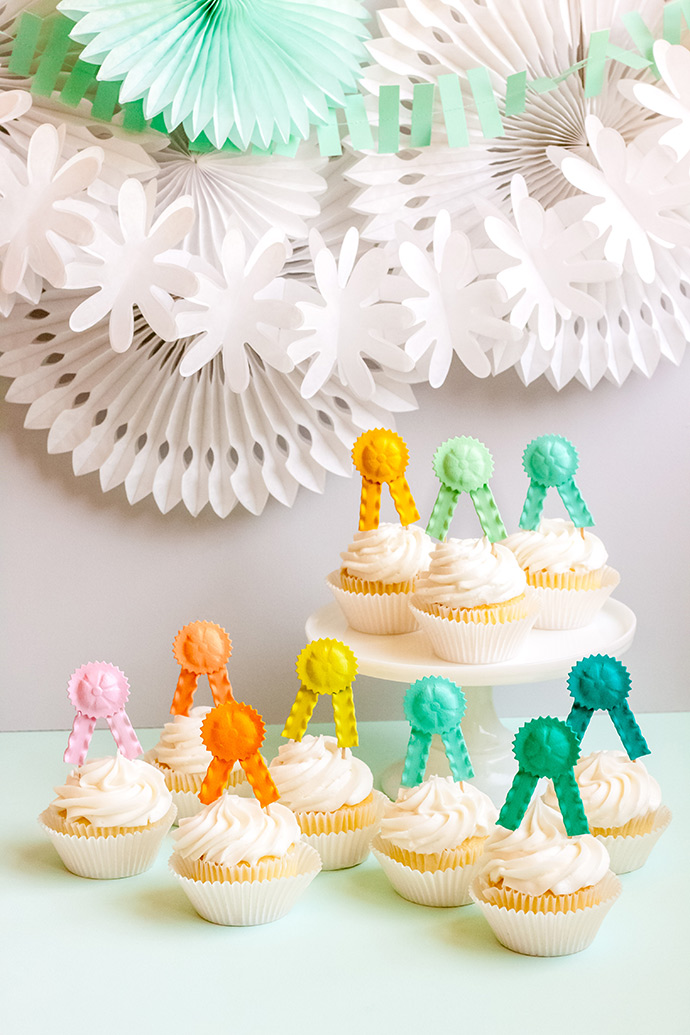 We love pasta crafts around here, and pasta noodles were just begging to be turned into prize ribbons! Just track down some round noodles, and some skinny lasagna-ish noodles, and paint them to match your celebration scheme. They will make a family night extra fun, or if you are in a part of the world where gathering is an option, they are perfect party décor.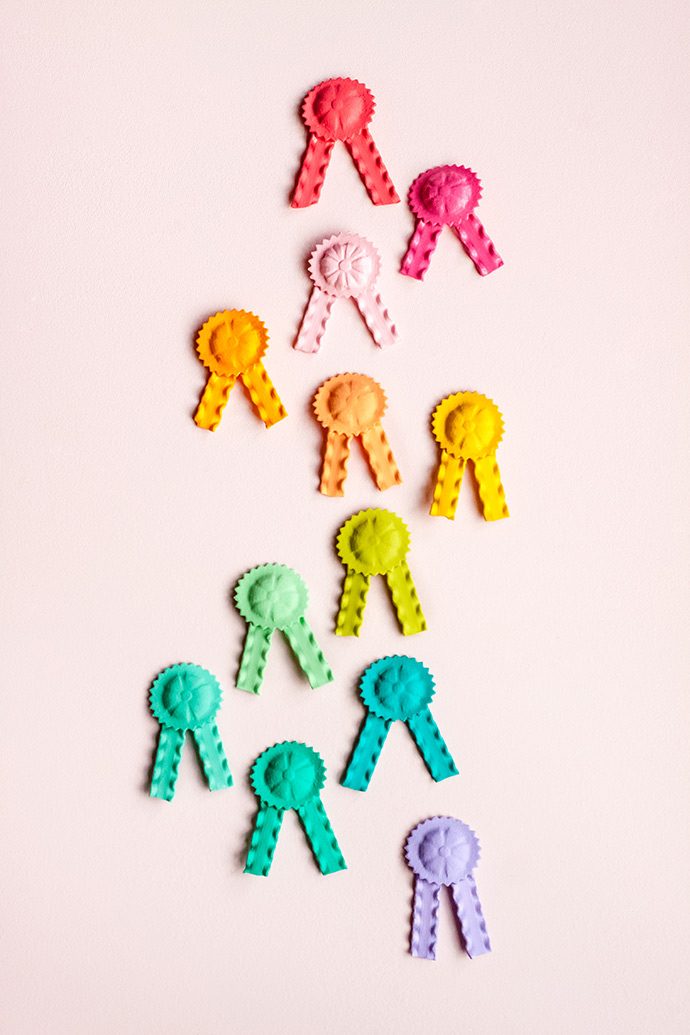 These would make great gift toppers or pins if you swap out the toothpicks, and can be used for so many occasions! Mothers and Fathers deserve ribbons (especially for making it through 2020!), and so do teachers, nurses and Doctors, and so many special people in our lives. You could even paint alphabet noodles to glue on a name, number, word or phrase. So many pasta-bilities!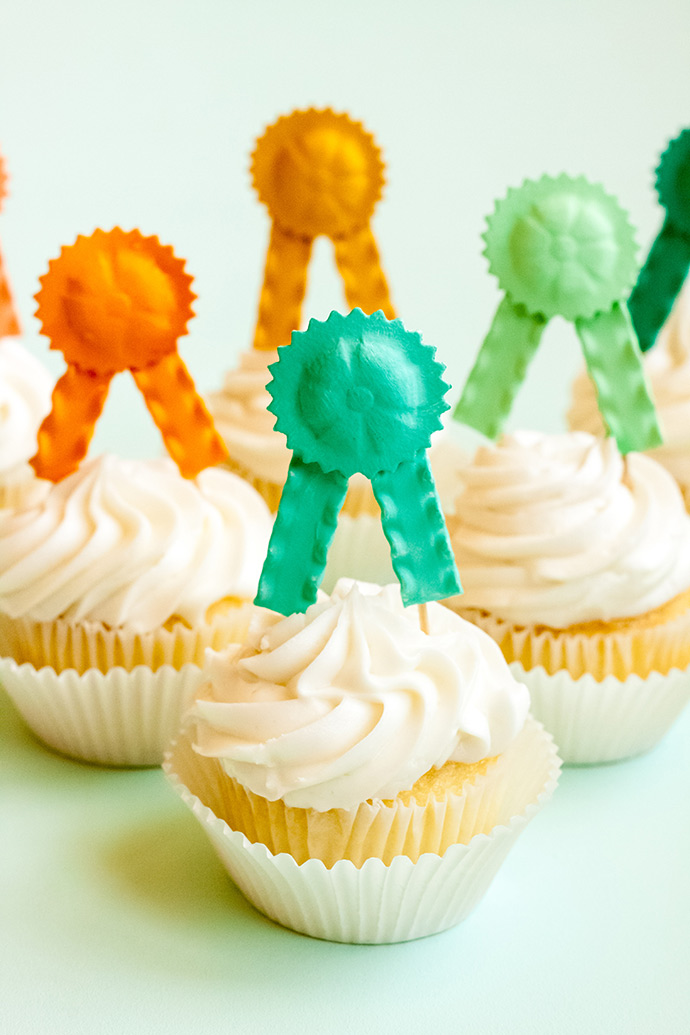 For even more prize ribbon ideas, check out these prize ribbon piñatas, edible prize ribbons, or these darling gift horse party favors!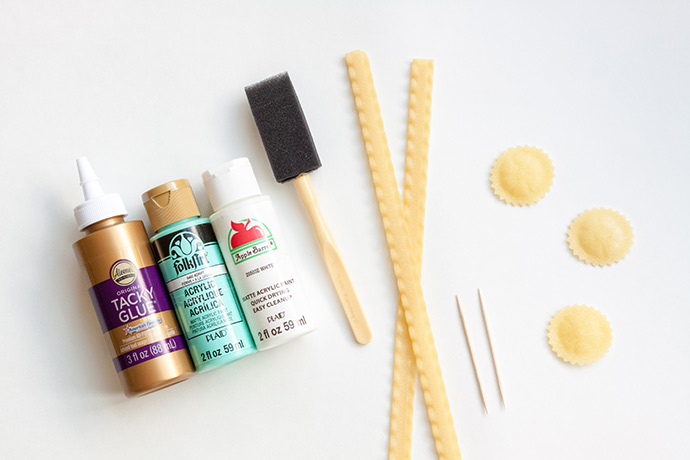 Cappellacci al Bronzo pasta noodles
Mafaldine pasta noodles (we found both noodles at HomeGoods!)
Toothpicks
Acrylic paint (white, and color of your choice)
Sponge brush
Tacky glue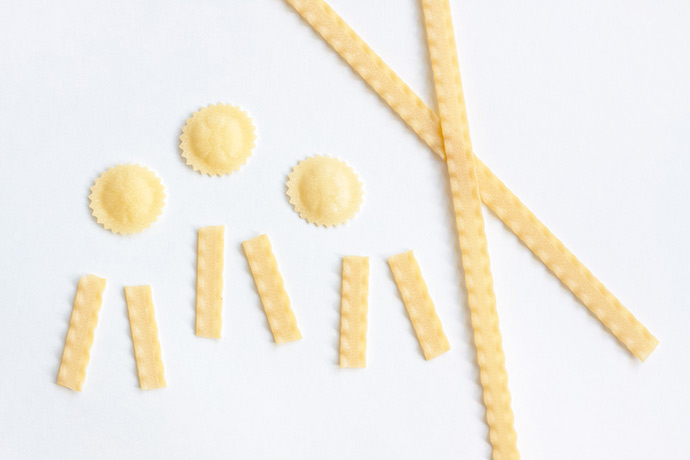 Step 1
Break the Mafaldine pasta noodles into about 1 ½" pieces. There is no need to use a knife, as they break nicely with straight edges. Just place your hands close together over the exact spot that you would like to snap.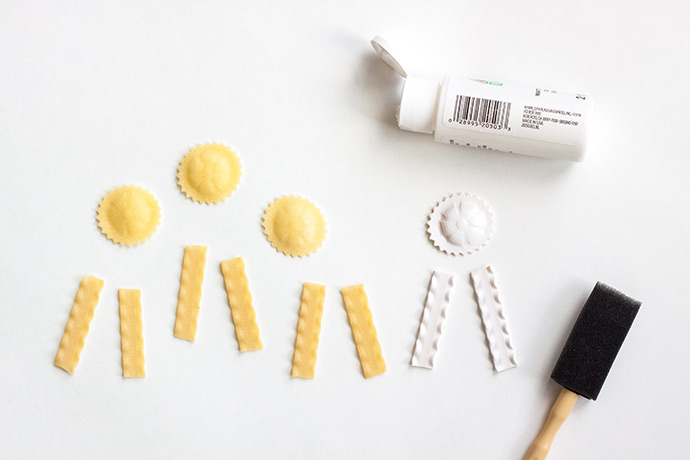 Step 2
Paint the Mafaldine pasta noodles and Cappellacci al Bronzo pasta noodles white (as primer). You may choose to skip this step, but will most likely need a couple coats of your colored paint instead, for full coverage. Allow to dry.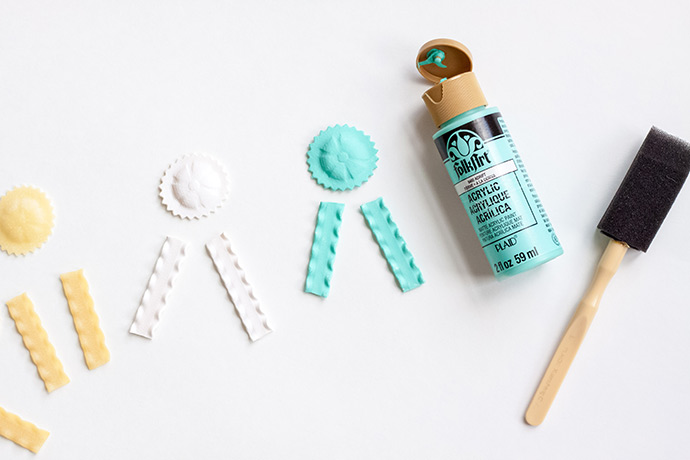 Step 3
Paint the noodles in the color of your choice, and allow to dry.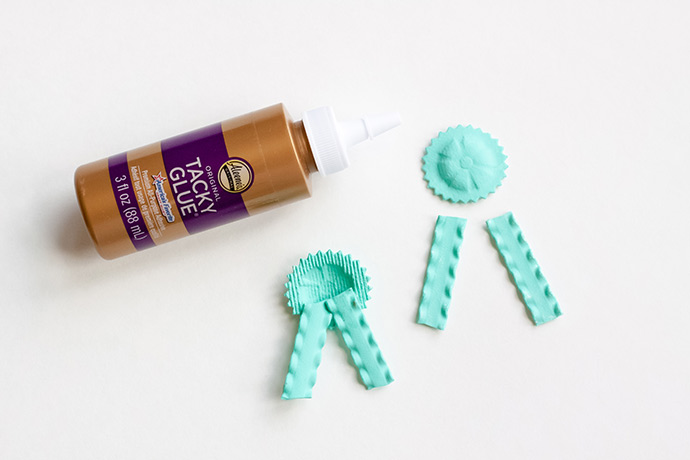 Step 4
Use tacky glue to glue two Mafaldine noodles to the bottom of the back of the Cappellacci al Bronzo noodle, angled away from each other like the ribbons on a rosette. You will need to hold them in place for a minute, and then allow to dry completely.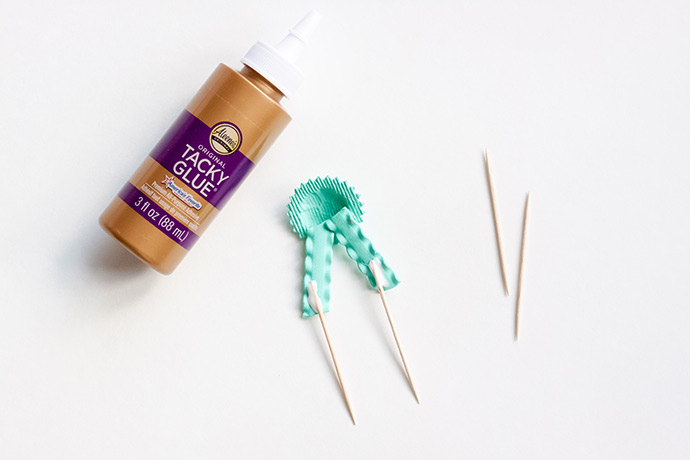 Step 5
Glue the top ½" of a toothpick to the back of each "ribbon", parallel to each other, and pointing directly downward. Allow to dry completely.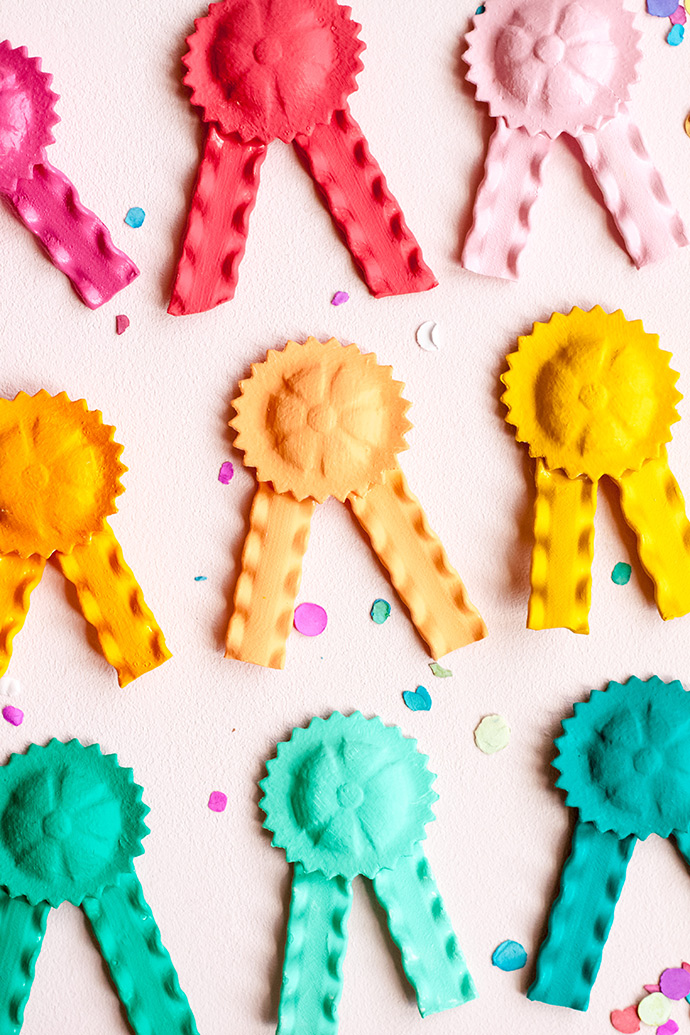 Place your prize ribbons in some cupcakes and I am willing to bet your family will think this craft is a real winner!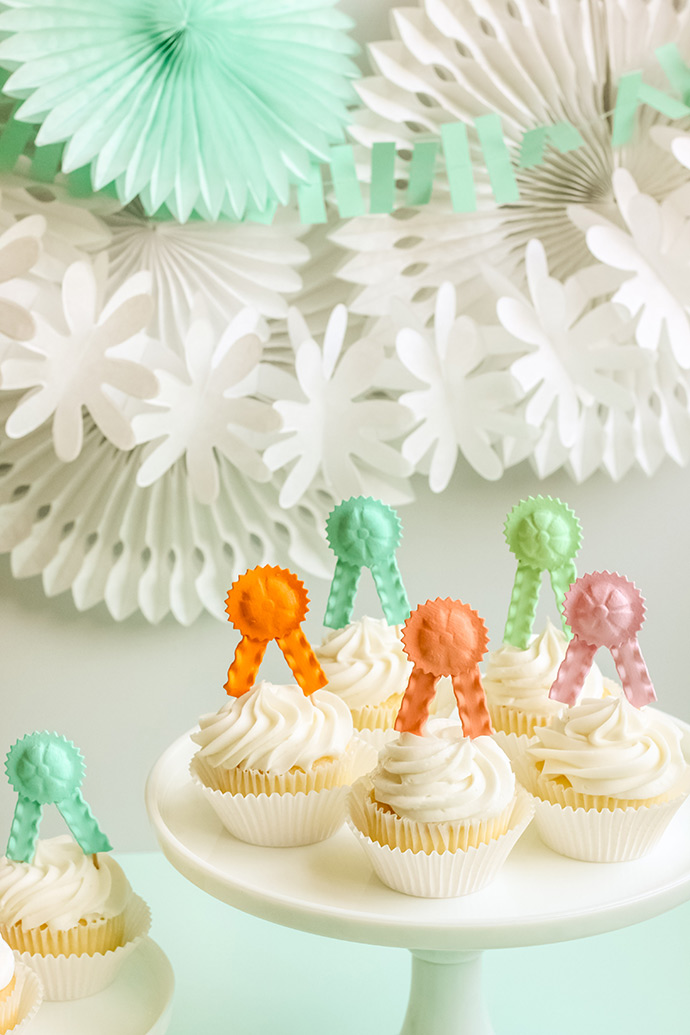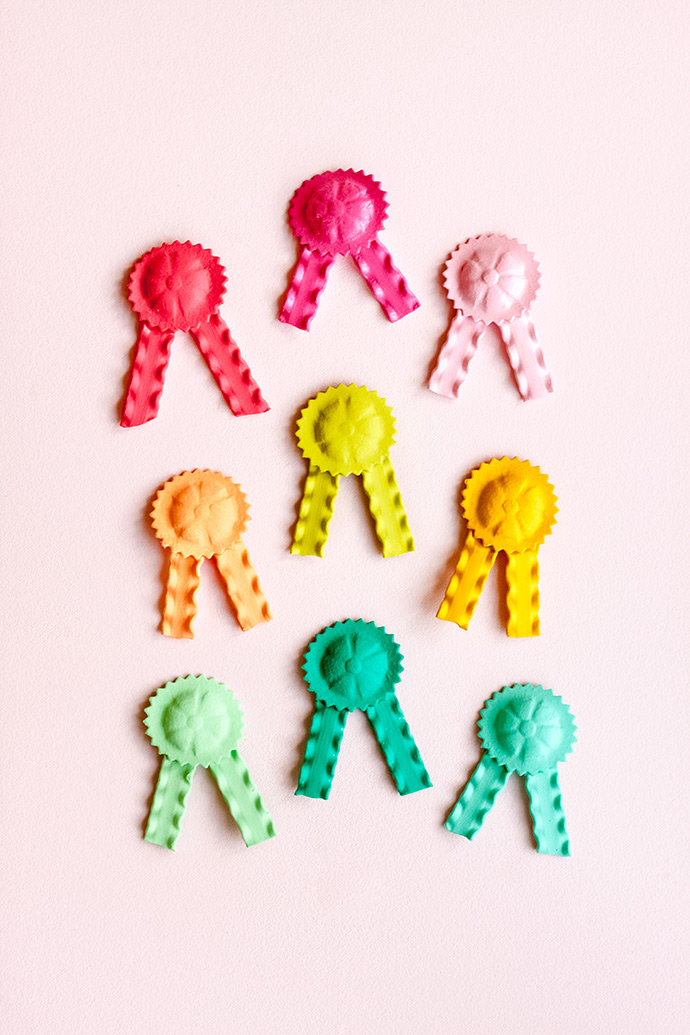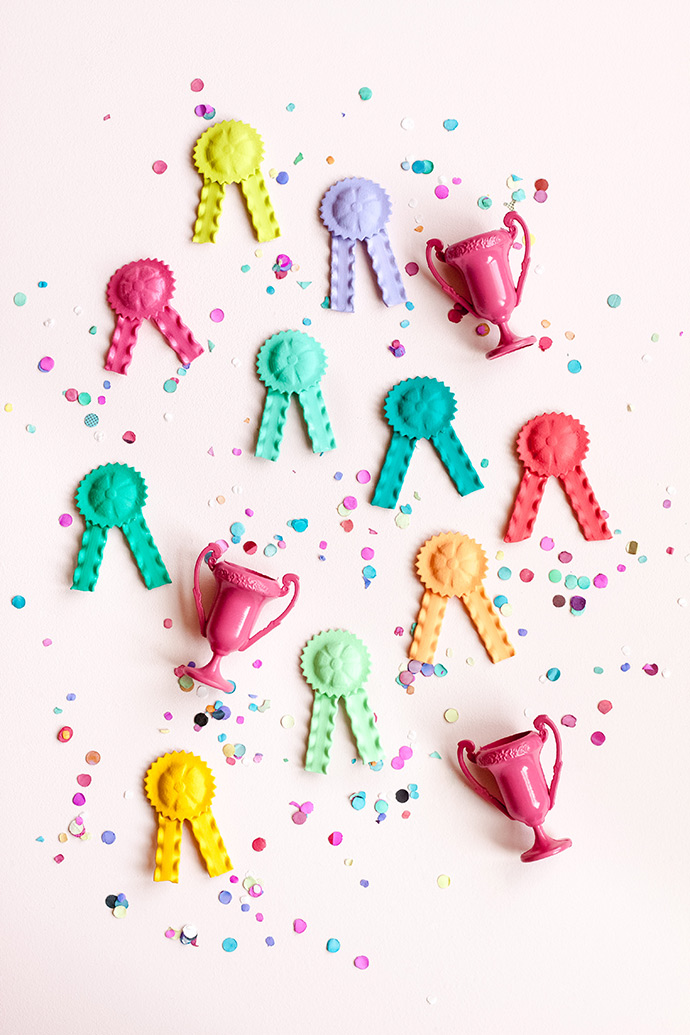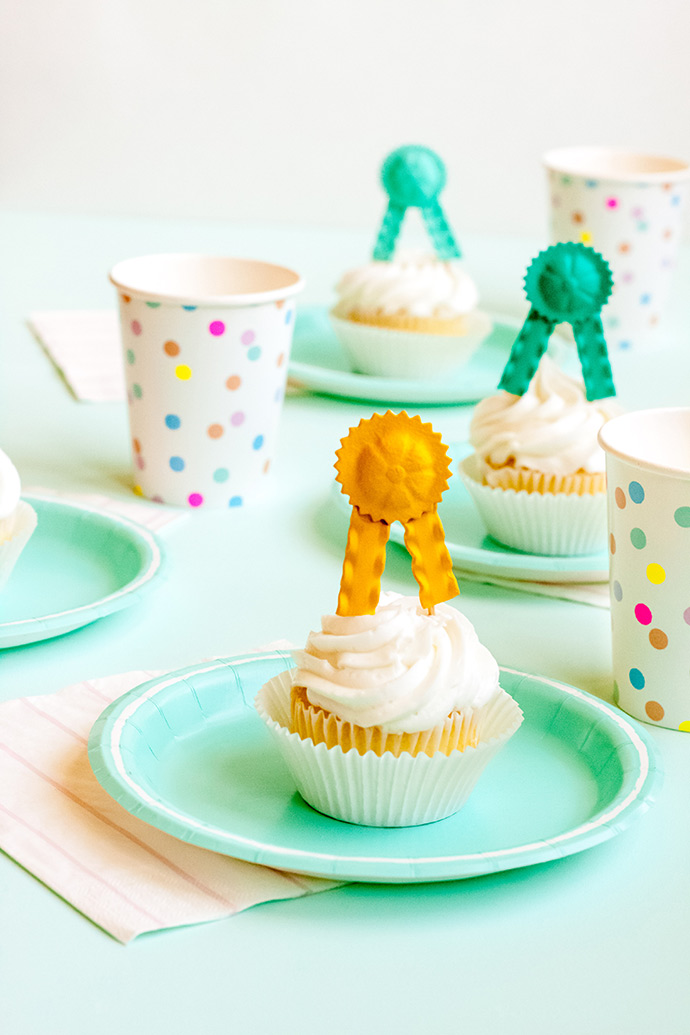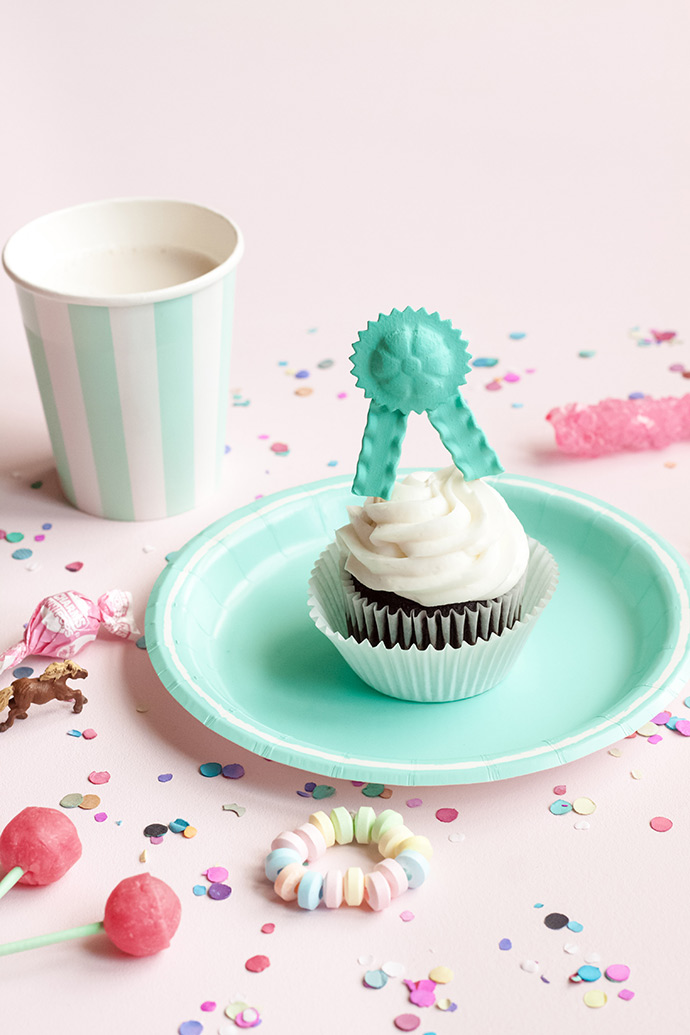 Happy crafting!