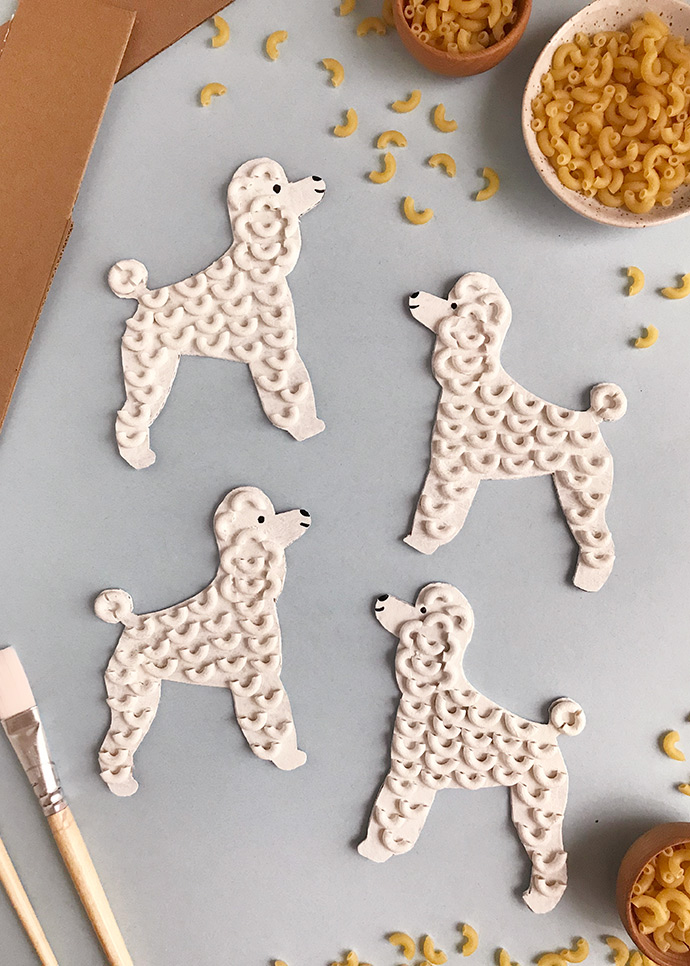 While crafting today's project, I couldn't help but wonder what a group of poodles is called. It turned out since they're a breed of dog, a bunch of poodles is simply called a herd, but I did see a few joking mentions of "oodles of poodles" and I like that a lot better – especially because it rhymes with "noodles" and that's a key material in this craft! I'm not entirely sure that there's an occasion that calls for crafting macaroni noodle covered poodles, but they sure are fun to make and the finished poodles are so silly and cheerful. I used macaroni noodles to get the kind of puffy-curly fur look that poodles have, but I'm sure other shapes of pasta could work too! Or you could use this same technique to make lambs and sheep instead.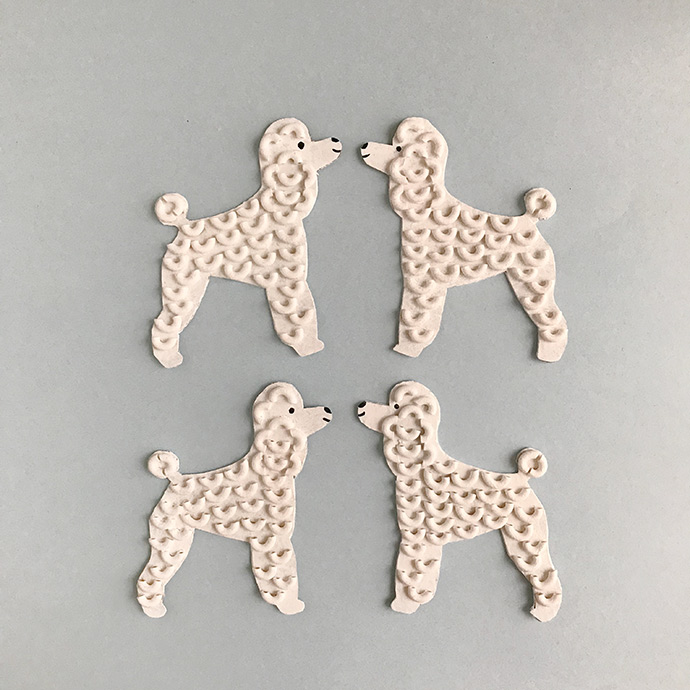 Macaroni noodles
White glue
Cardboard
Pencil
Craft knife
Cutting mat
Precision scissors (optional)
Paint (white and black)
Paintbrushes
Step 1
Use a pencil to draw out a poodle shape on your piece of cardboard. I did an image search and used this brass poodle as the inspiration for my shape. Draw out as many as you'd like to make and cut out using a craft knife on a cutting mat, using precision scissors as needed to get any of the smaller nooks and crannies.
Step 2
Apply a base coat of white paint onto the cardboard poodle and let dry completely. You can skip this step, but it makes painting the macaroni noodles later easier when you don't have to worry about coverage on the cardboard since it will already be white.
Step 3
Starting gluing down macaroni noodles onto the poodle! You can do this however you like – no need to keep it super tidy with all the noodles facing the same direction like I did if you don't want to. I did lay out the noodles to make a rough outline for the ear to give that a little bit of definition, but this will be trickier for littler ones to keep track of – you can draw a pencil outline of the ear to help with this, or just let them cover the cardboard as they please. Try to leave a little room on the face uncovered so that you can paint on an eye, nose, and mouth later.
Step 4
Once the macaroni noodles are all in place and the glue has dried, apply a coat of white paint all over the macaroni. Set aside to dry.
Step 5
Use black paint to give the poodle an eye, nose, and mouth.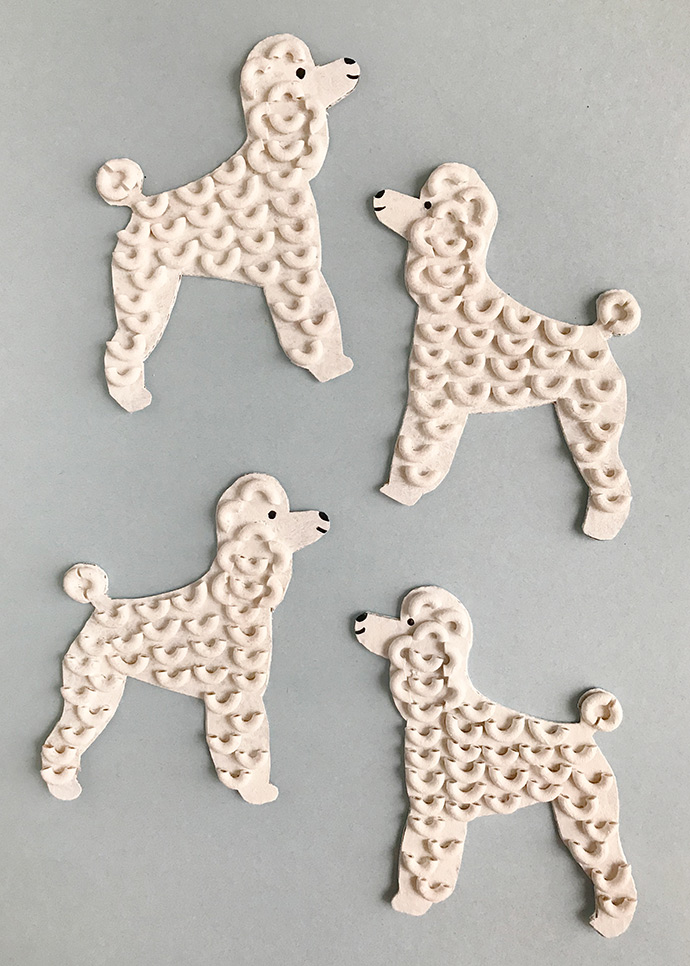 And voila! You now have oodles of poodles covered in noodles.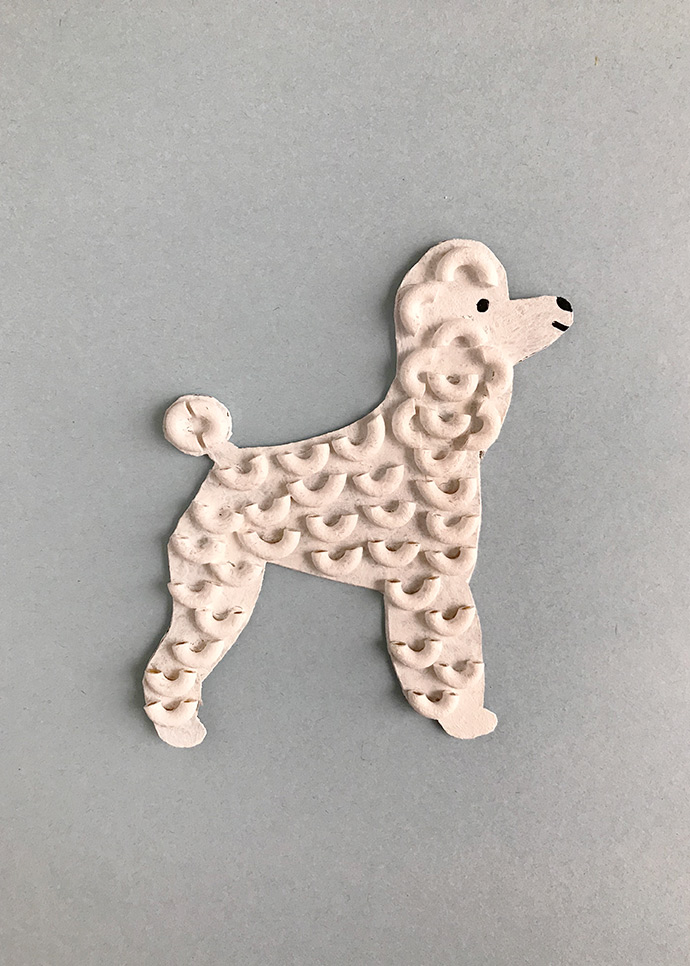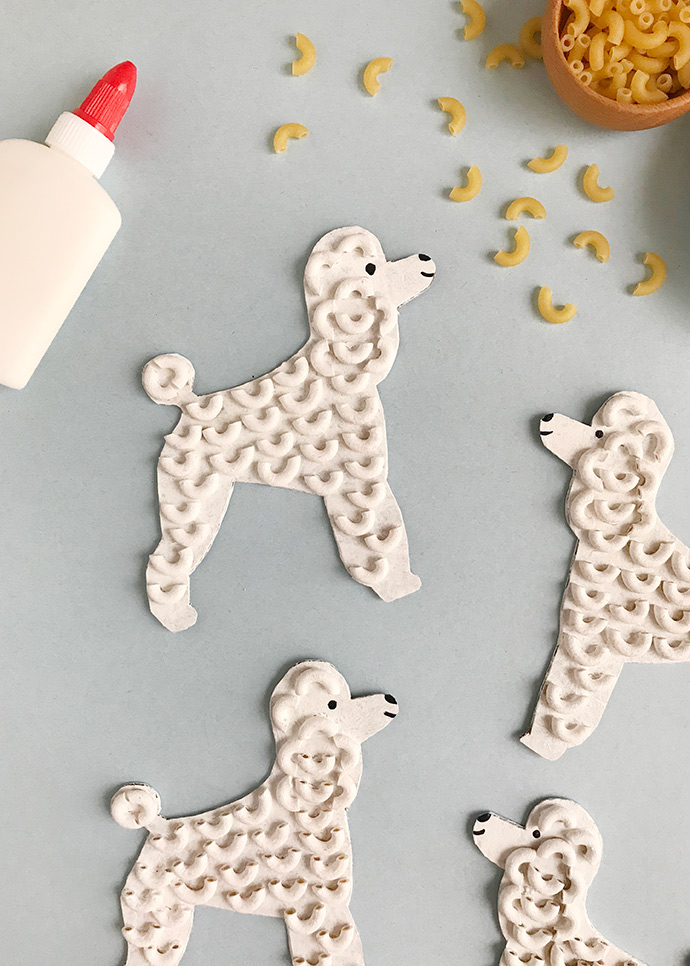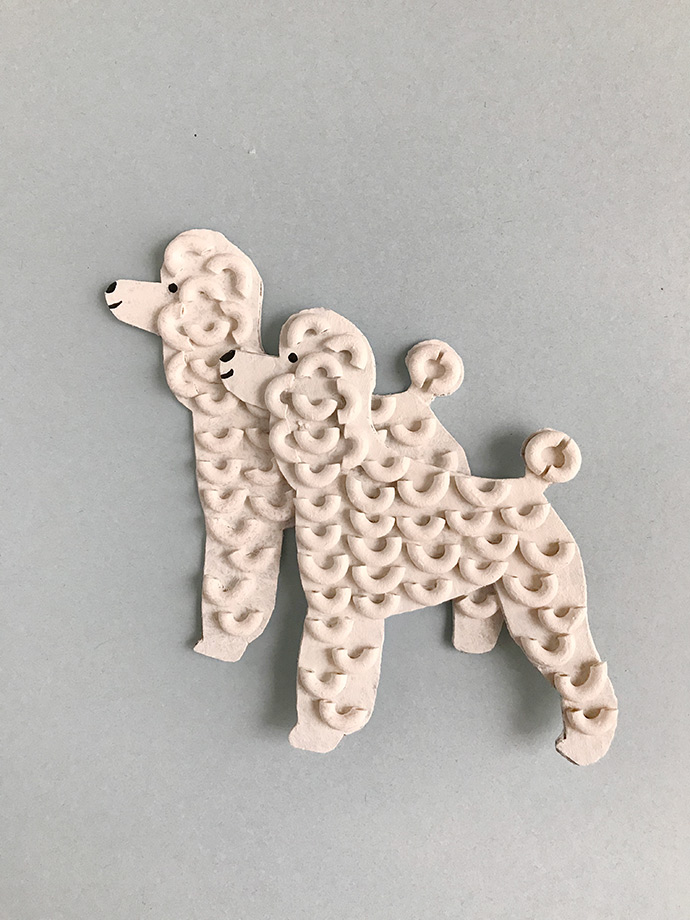 Happy crafting!