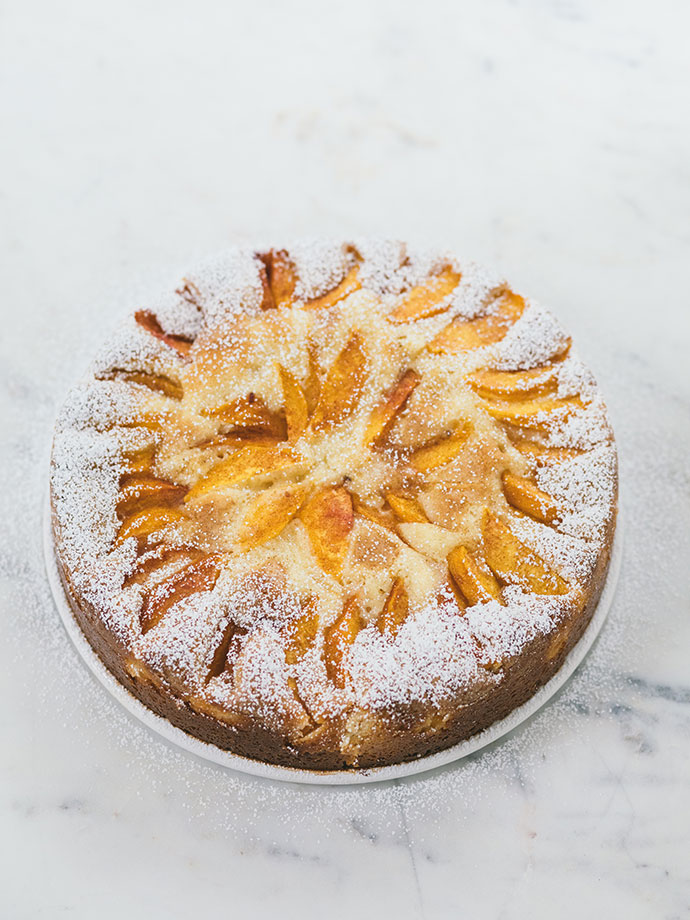 Fall is right around the corner, but peaches are still abundant in my grocery store, and have been exceptionally delicious this summer. I've been using them in all sorts of recipes, but this week baked them into this simple, everyday cake and found a winner of a dessert. The peach flavor really shines (with a little flavor boost from some schnapps) and the tiniest hint of cinnamon makes for a perfect bite.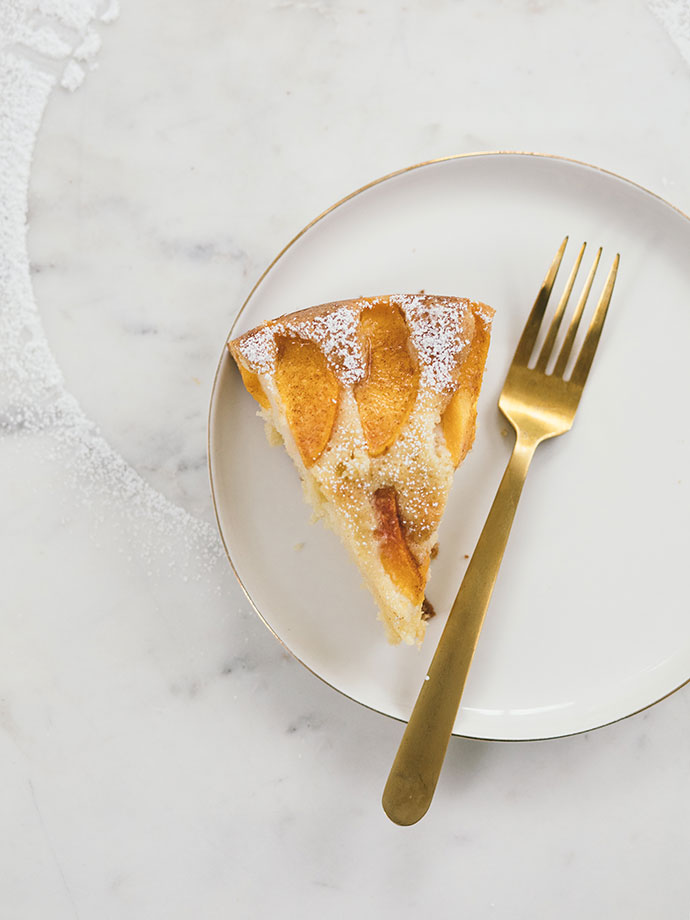 Cake
1 1/2 cups all-purpose flour
1 1/2 teaspoons baking powder
1/4 teaspoon baking soda
3/4 teaspoon salt
6 tablespoons unsalted butter, room temperature
2 tablespoons cream cheese, room temperature
1 cup granulated sugar
2 large eggs
1 teaspoon pure vanilla extract
1 tablespoon peach schnapps (optional)
1/2 cup sour cream
(about) 3 large peaches, sliced
Topping
2 tablespoons sugar mixed with 1/8 teaspoon ground cinnamon
Adjust an oven rack to the middle position, and preheat the oven to 350F. Grease a 9-inch spring form pan, or a 9-inch cake pan (with at least 2-inch sides)
In a medium bowl, whisk together the flour, baking powder, baking soda, and salt.
In the bowl of a stand mixer fitted with a paddle, beat the butter and cream cheese together until smooth. Add the sugar, and mix 2-3 minutes, until light and fluffy. Scrape down the sides, and add the eggs, vanilla, and peach schnapps (if using), mixing on low until combined. Add half the flour mixture, and mix on low until combined. Add the sour cream, and mix on low until combined. Scrape down the sides of the bowl, add the remaining flour, and mix on low until just combined. Use a spatula to finish mixing the batter until completely combined.
Pour the batter into the prepared pan, and use an offset spatula or knife to even out the top. Arrange the peaches over the top until it's covered. Sprinkle with the sugar and cinnamon mixture.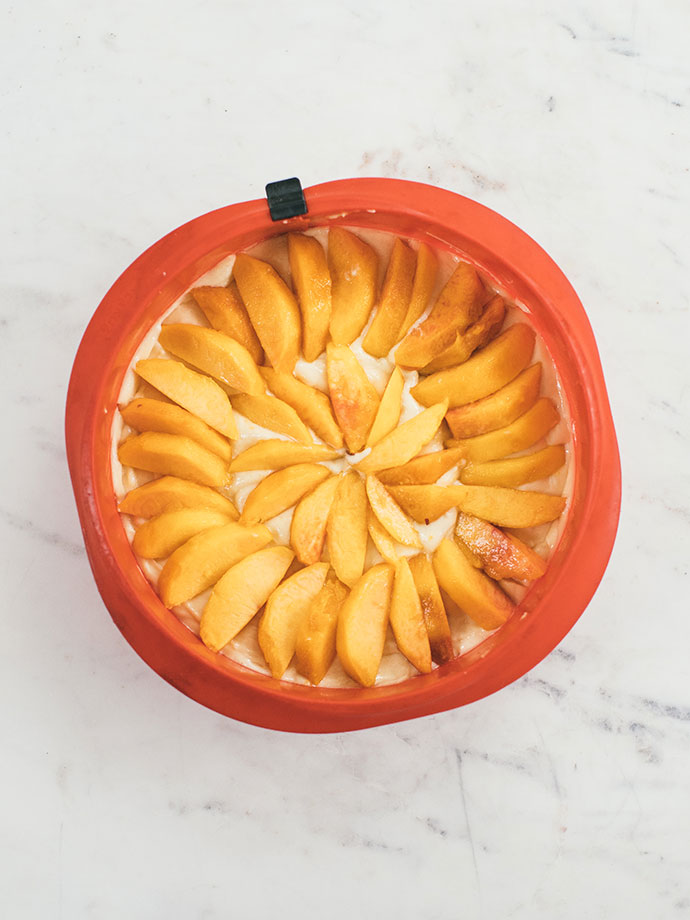 Bake the cake 10 minutes at 350F, then lower the oven temperature to 325F and bake 40-50 more minutes, until a skewer or toothpick inserted into the cake comes out clean. Let the cake cool completely, then remove from the pan and serve. (The cake may look a little bumpy on the top, but will even out as it cools.)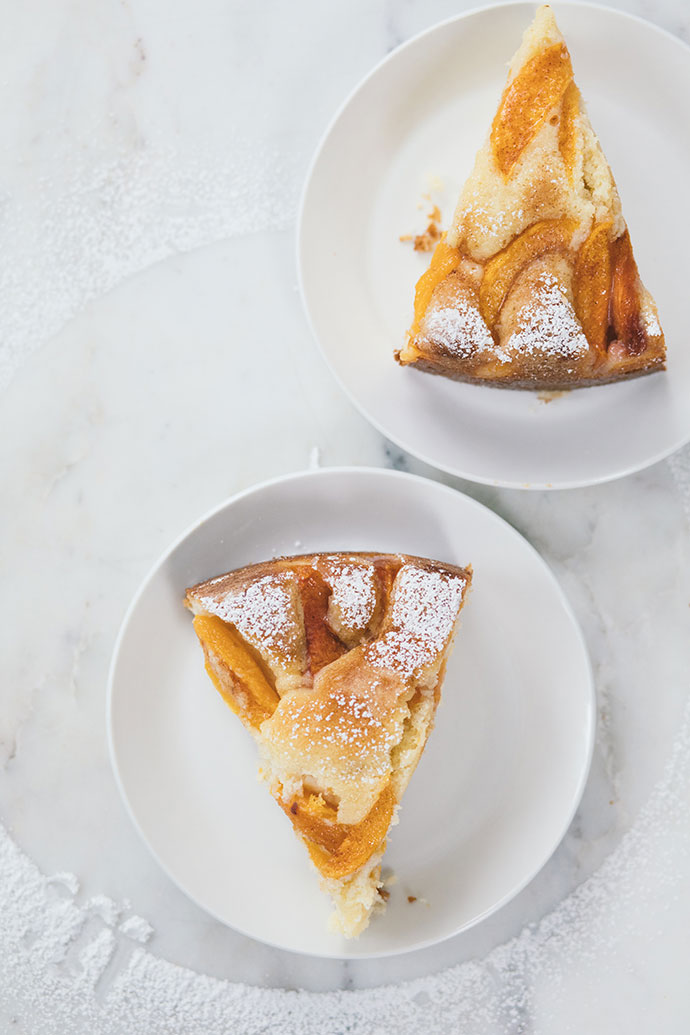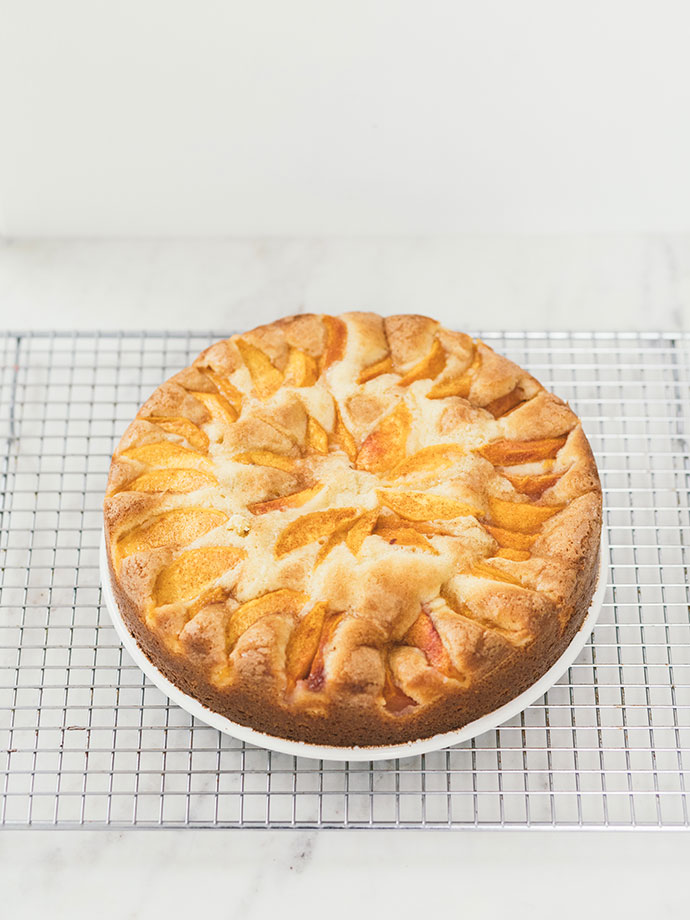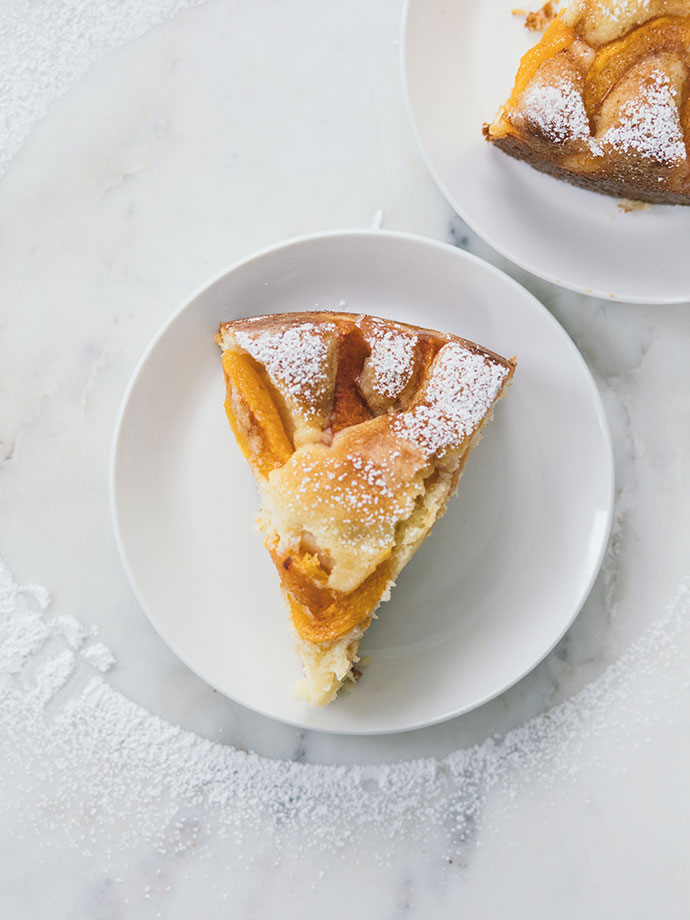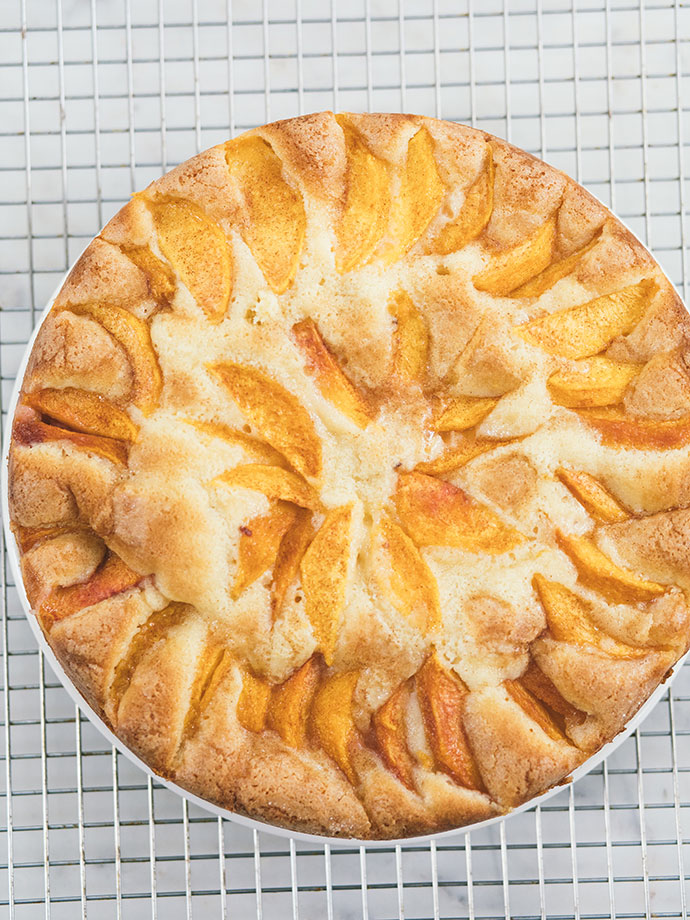 Enjoy!