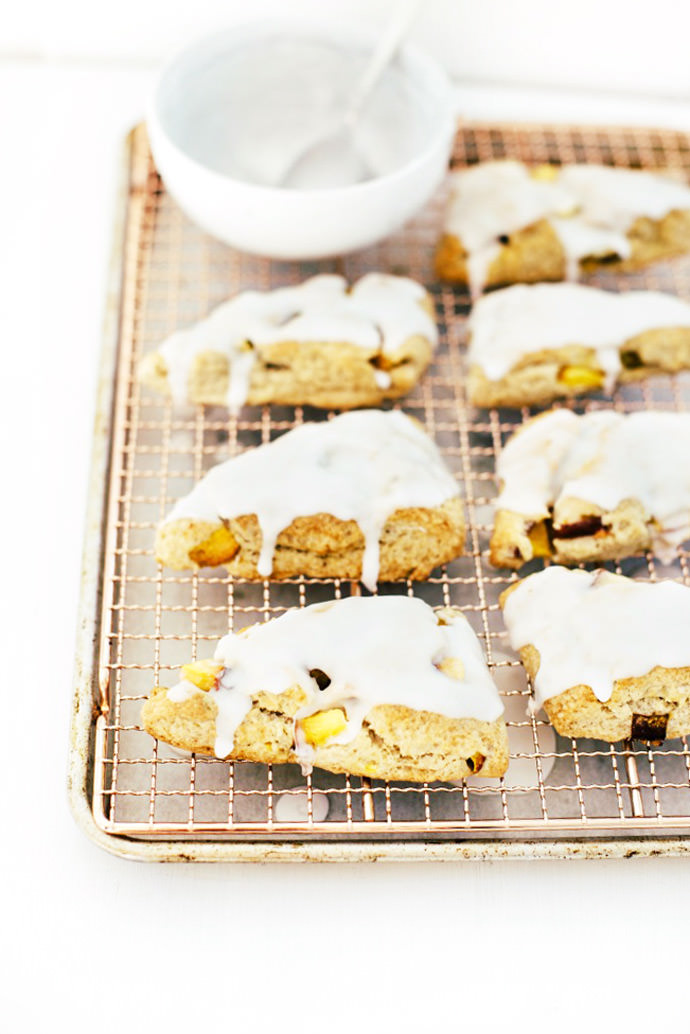 If I had to pick a favorite season, I would probably choose summer – the availability of fresh local fruits and vegetables is a big selling point! One thing I look forward to every summer is peach season. In my mind, peaches are a symbol of hot days spent running through sprinklers and coasting down slip-n-slides. They are juicy and sweet, and perfect for a variety of desserts. I use them here in homemade scones, and find this to be the perfect way to start a sunny summer day.
SCONES
2 ¼ cups all-purpose flour
¼ cup granulated sugar, plus more for sprinkling
1 tbsp baking powder
1/2 tsp salt
12 tablespoons cold unsalted butter, cut into 1/2-inch pieces
1/2 cup heavy cream, plus more for brushing
1/2 tsp pure vanilla extract
1 large egg
1 cup peaches, chopped into bite-sized pieces
ICING
1 cup powdered sugar
2-3 tablespoons water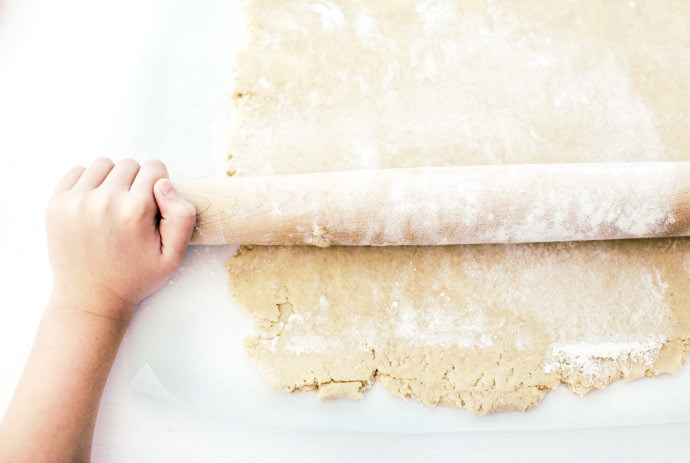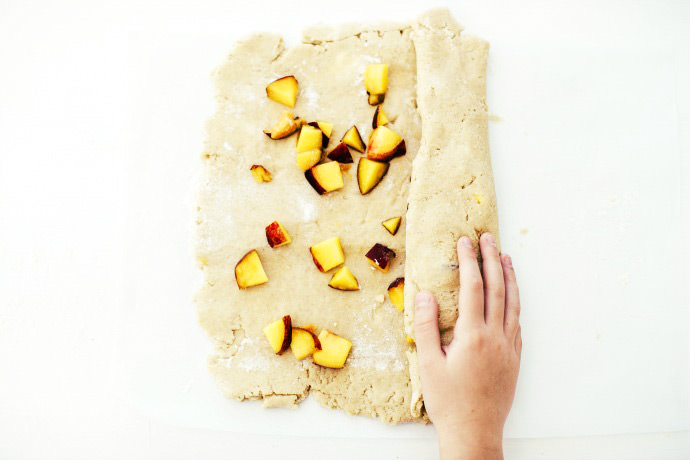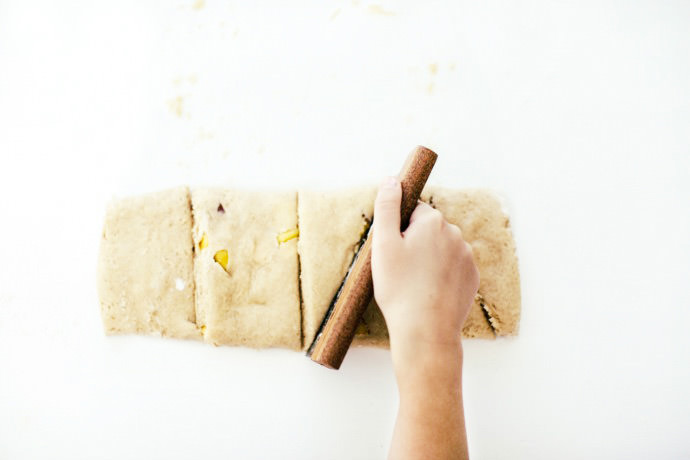 Position a rack in the center of the oven and the preheat oven to 400F. Line a baking sheet with parchment paper.
In a liquid measuring cup or bowl, whisk together the heavy cream, vanilla, and egg.
Mix the flour, sugar, baking powder, and salt together in a large bowl. Use a pastry cutter to cut the butter into the flour mixture, until the butter is the size of small peas. Add the cream mixture to the flour, and mix until combined.
Dump the dough out onto a lightly floured surface, and knead the dough 6 to 8 times (add more flour if the dough is sticking too much). Using a floured rolling pin, roll the dough into a 12 inch square.
Sprinkle the chopped peaches over the dough, then press them down gently into the dough. Using a bench scraper, loosen the dough from your work surface, and roll it into a cylinder (roll it like a jelly-roll log to help incorporate the peaches). Roll the cylinder so it is seam side down, and then gently press into a 12 by 4 inch rectangle.
Using a sharp knife, cut the rectangle crosswise into 4 equal rectangles, then cut each rectangle diagonally to form 2 triangles. Transfer the triangles to the baking sheet.
Brush the tops with a little heavy cream. Bake until the tops and bottoms are golden brown, 18-25 minutes, rotating the sheet halfway through baking. Transfer the sheet to a wire rack and let cool 10 minutes before icing.
While the scones are cooling, make the icing. Place the powdered sugar in a medium bowl. Add the water 1 tablespoon at a time, whisking it into the powdered sugar until the desired consistency is reached. Spoon the icing over the scones, smoothing it over the tops with a butter knife or off-set spatula. Let the glaze set a few minutes, then serve.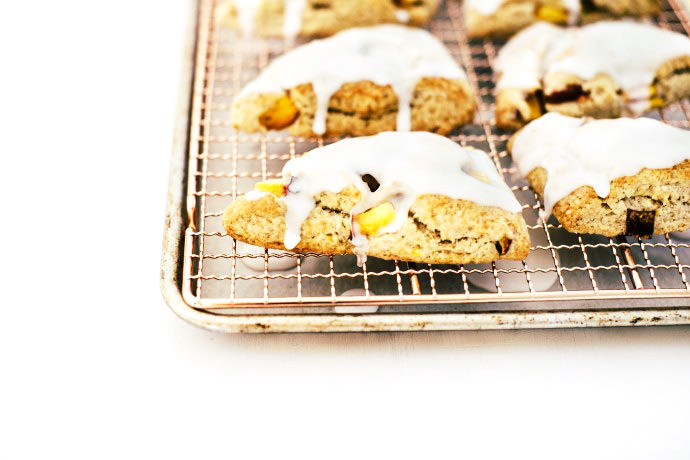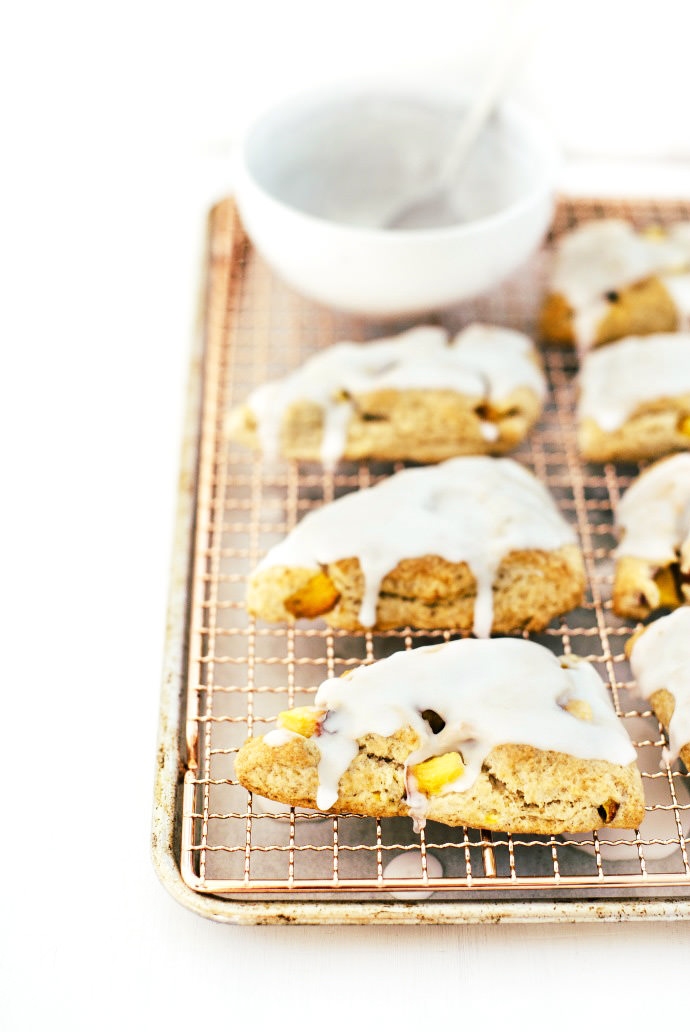 Enjoy!