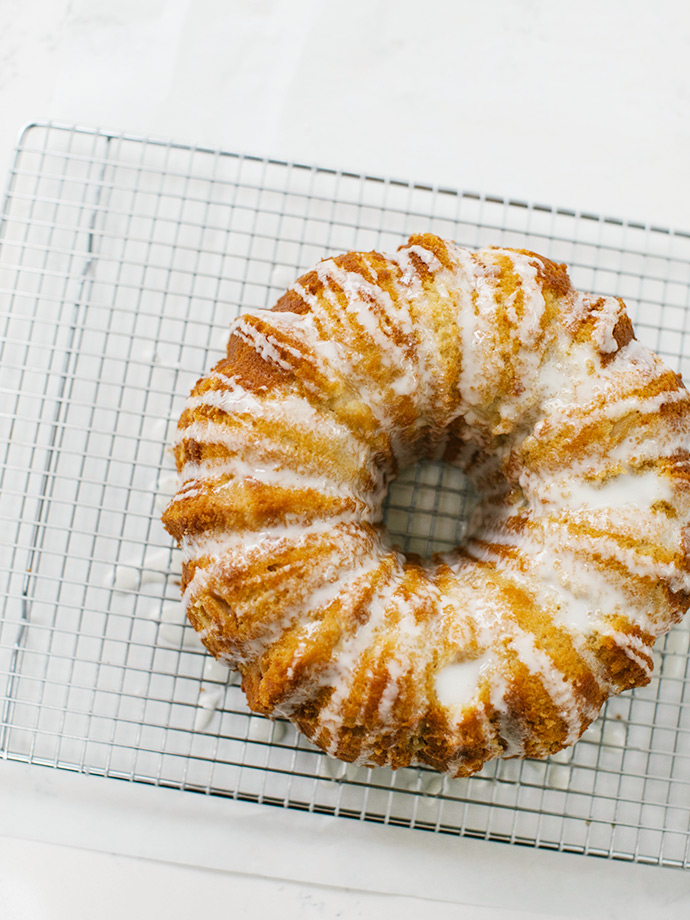 On chilly, rainy, autumn days, one deserves something delicious to nibble on while layered in sweaters and bundled under blankets. I often turn to coffeecake – it can be breakfast or snack worthy, and tastes great with hot coffee or tea. This coffeecake incorporates grated pear instead of diced fruit, which gives the cake so much flavor, and keeps the cake moist for days.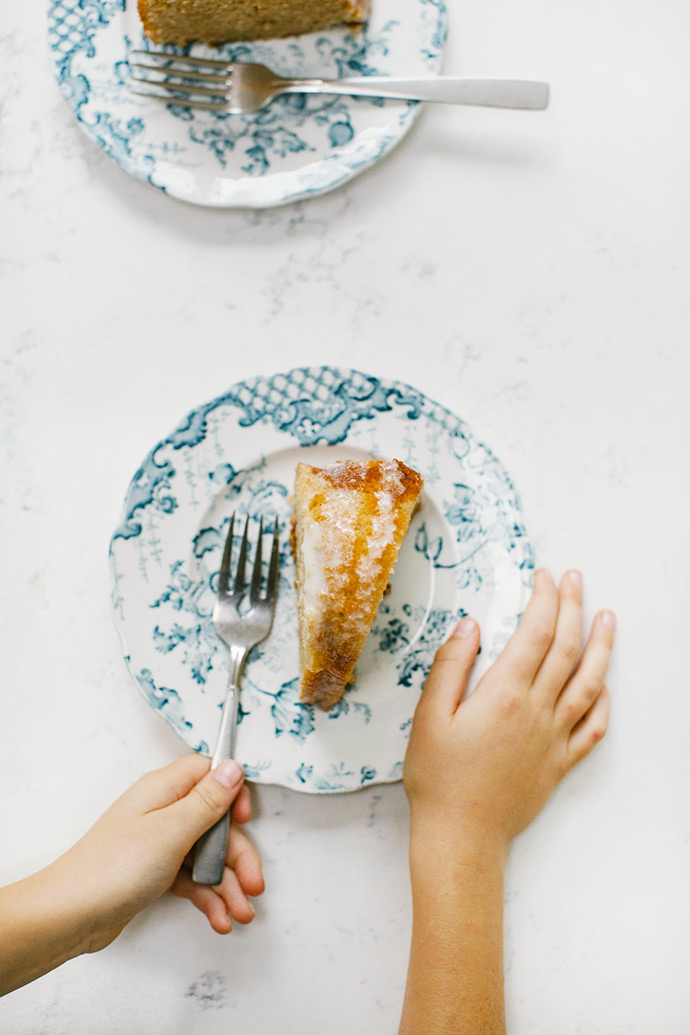 For the cake:
3 cups all-purpose flour
2 teaspoon baking powder
1/4 teaspoon baking soda
1 teaspoon salt
1 teaspoon ground cinnamon
1/4 teaspoon grated nutmeg
3/4 pound (3 sticks) unsalted butter, room temperature
1 1/2 cups granulated sugar
1 1/2 cups packed brown sugar
5 large eggs, room temperature
1 teaspoon pure vanilla extract
1 cup Barlett pear, peeled and grated (about 2 pears)
1 cup sour cream
For the icing:
2 cups confectioner's sugar
Pinch salt
2-4 tablespoons milk
For the cake:
Adjust the oven rack to the lower middle position. Preheat oven to 325°F. Grease and flour a 12-inch tube or bundt pan.
In a medium bowl, whisk the flour, baking powder, salt, cinnamon, and nutmeg.
In the bowl of a stand mixer fitted with a paddle, beat the butter on medium until smooth. Add the granulated and brown sugars and beat on medium until light and fluffy, 3 to 5 minutes. Add the eggs, one at a time and beat on medium until incorporated, stopping to scrape down the sides of the bowl after each addition. Add the vanilla. Add 1/3 of the flour mixture and mix on low until just combined. Add the grated pears, and mix again on low. Add another 1/3 of the flour mixture and mix on low to combine. Add the sour cream and mix again on low. Add the remaining flour and mix on low until combined. Use a spatula to finish mixing.
Pour the batter into the prepared pan and use a spatula to even out the top. Bake 60 to 75 minutes, until a wooden skewer or toothpick inserted in the center comes out clean.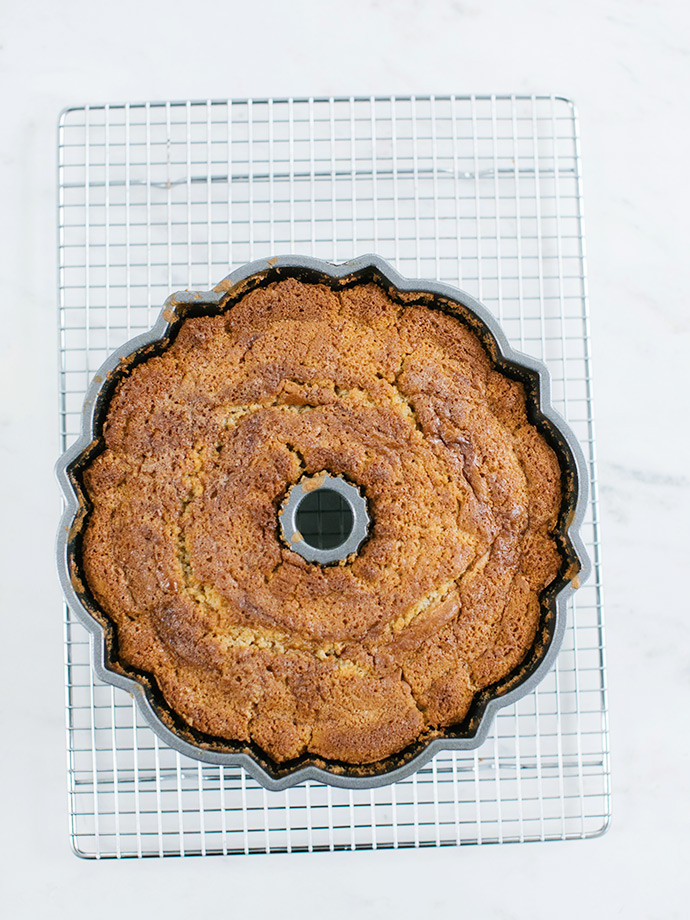 Transfer the pan to a wire rack and let cool for 20 minutes. Remove the cake from the pan and let finish cooling on the rack.
For the icing:
In a medium bowl, combine the powdered sugar and the salt. Add the milk one tablespoon at a time, until the desired consistency is reached. Pour the icing over the cake.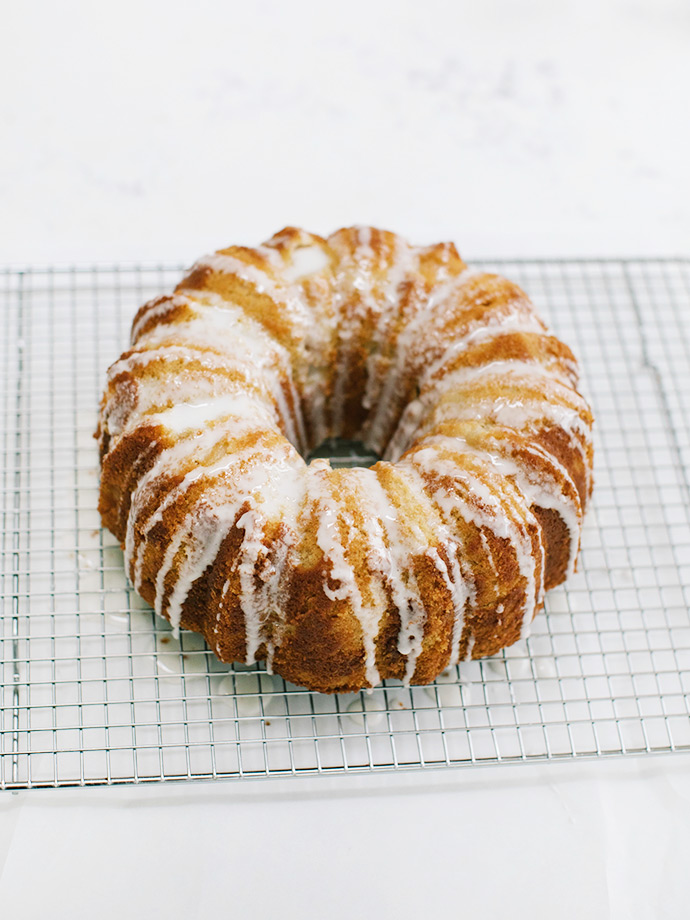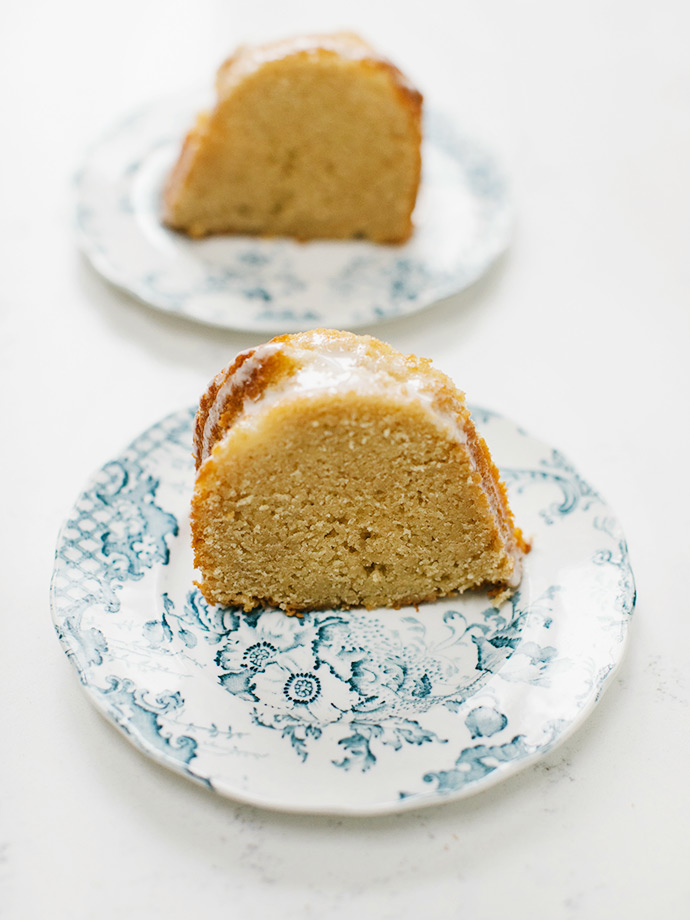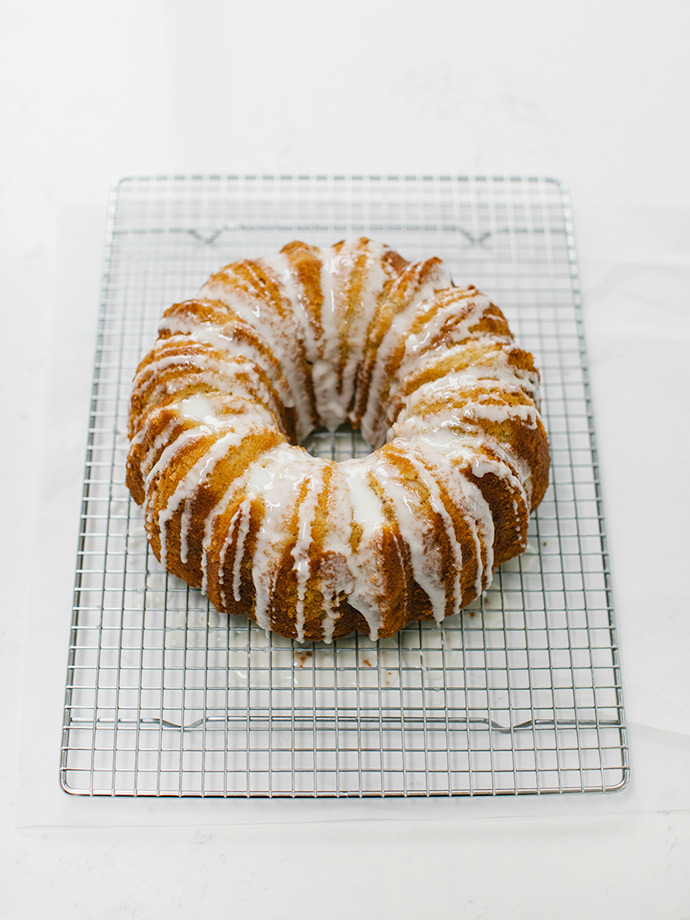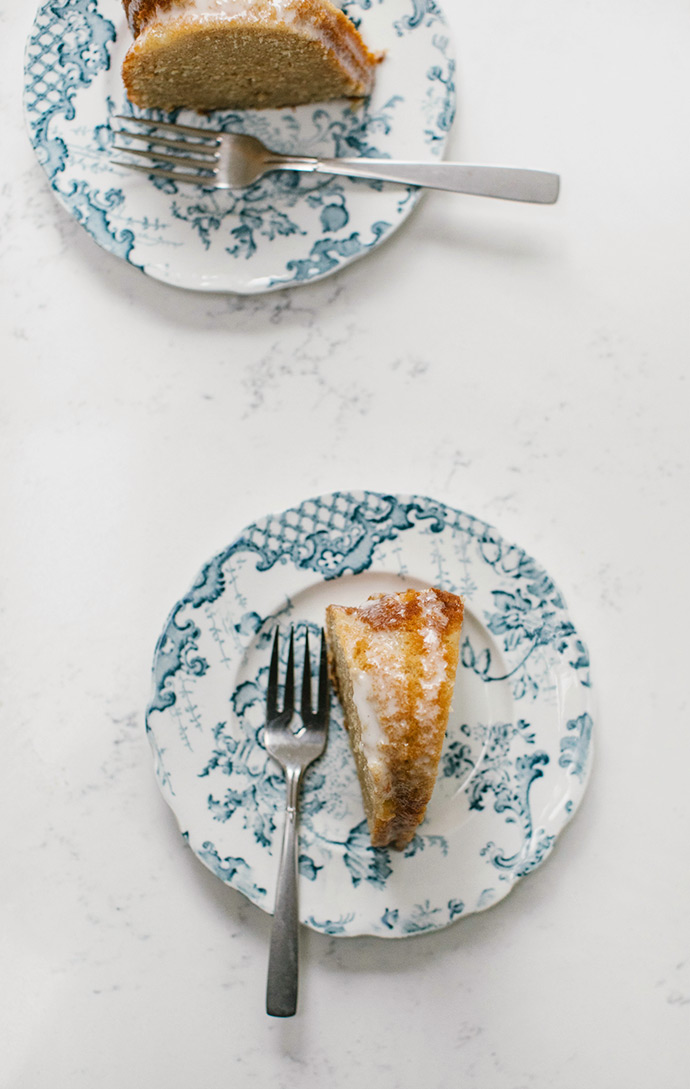 Enjoy!