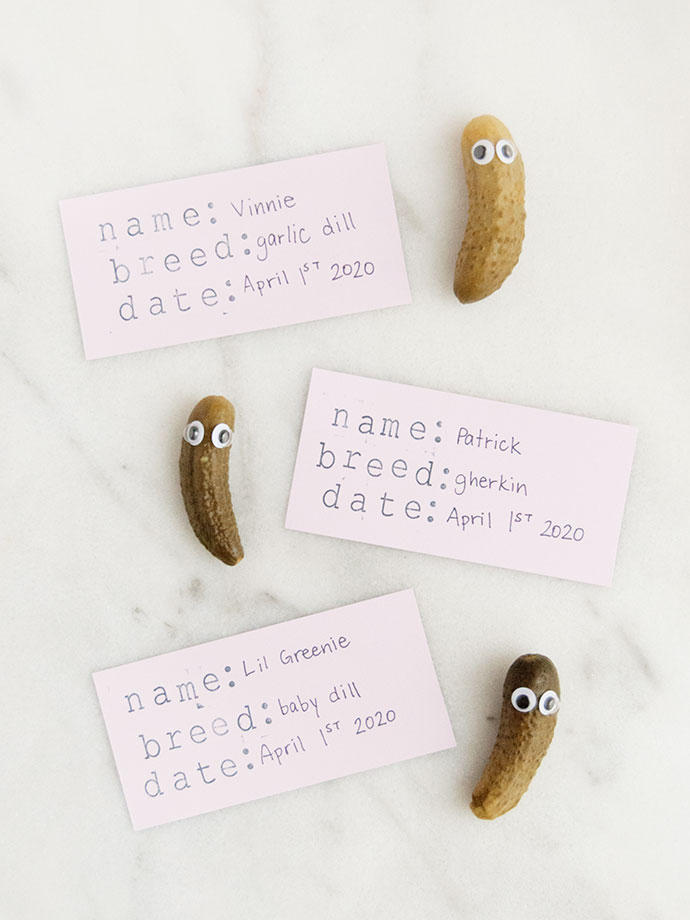 Put a smile on your kids' faces with this silly prank! If you've got some pickles in the fridge and some googley eyes in your craft stash, you can make these little guys in mere minutes. Out of pickles? This prank works with any fruits or veggies you have – potatoes, bananas, onions, whatever you've got!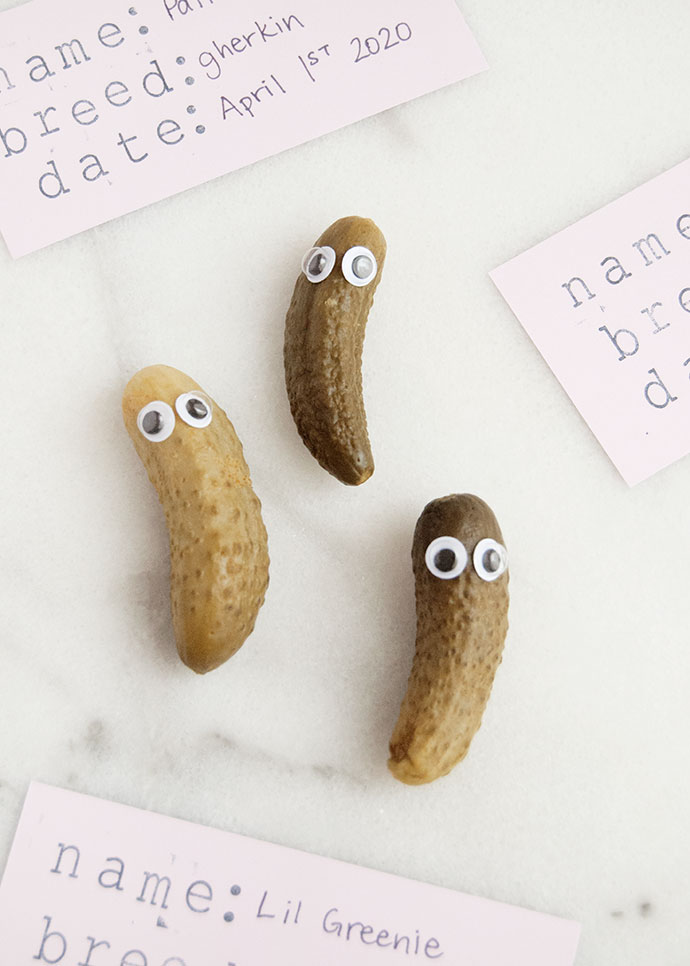 We of course also had to make these quick little adoption forms for each pickle pet for even more silliness. Kids will love filling them out and dreaming up funny names. Keep reading for all our tips on setting up the joke!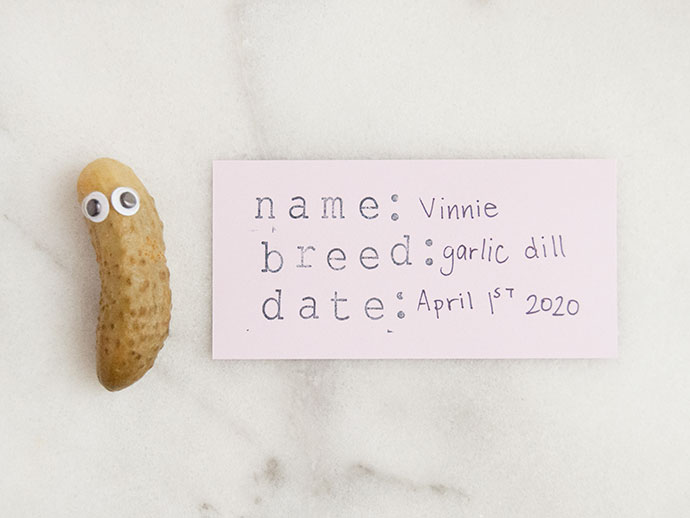 Pickles
Paper towel
Googley eyes (or sliced black olives)
Glue (optional)
Cardstock or paper
Alphabet stamps
Ink pad
Pencil
Step 1
Pick your pickles out of the jar – make sure to use tongs gently so that you don't damage your precious pickle pets! Set the pickles onto a paper towel and dry them off.
Step 2
Cut a piece of cardstock or paper to about the size of a business card, or slightly larger. Use alphabet stamps and an ink pad to make the mini form – we included Name, Breed, and Date, but you can add whatever you like! How about "favorite color" or "height"? You can also set this form up on your computer first and print it out instead if you prefer.
Step 3
Set out the pickle pets for your kids to find! Arrange each pickle on a plate with a blank form and a pencil. We found that we could easily just rest the googley eyes onto the pickles once they were flat. If you're having trouble, you could use some white glue (or even mayonnaise!) to help the eyes stay in place a little better. Keep in mind of course that if you use white glue, the pickles are no longer safe to eat once the googley eyes are removed. Instead of googley eyes, you could also use sliced black olives if you have them! If you secure them with mayonnaise onto each pickle, then they're safe to snack on later if you get hungry. ;)
Step 4
Call your kids over to meet their new pets and fill out their papers!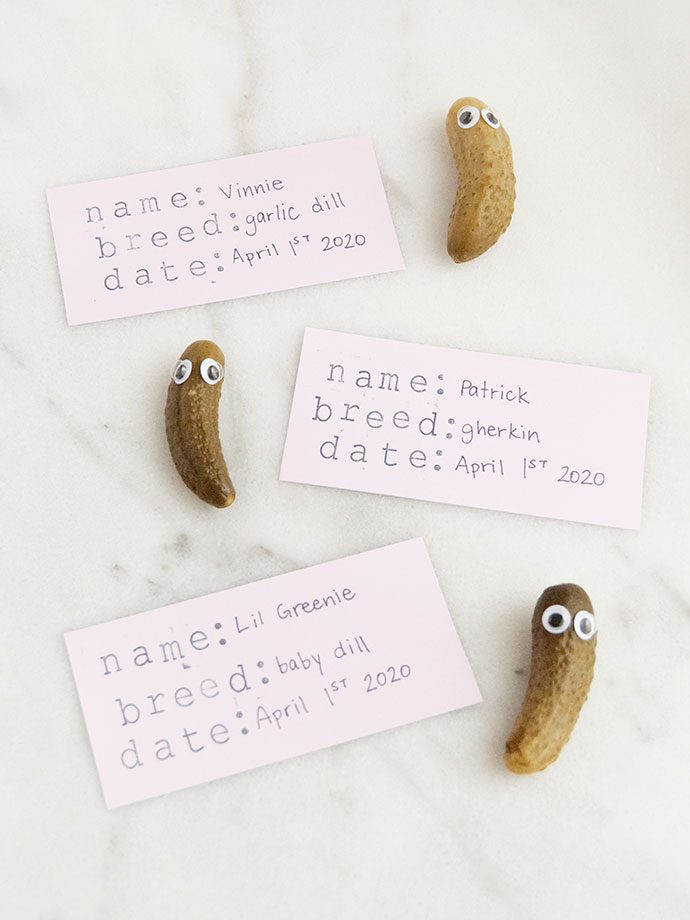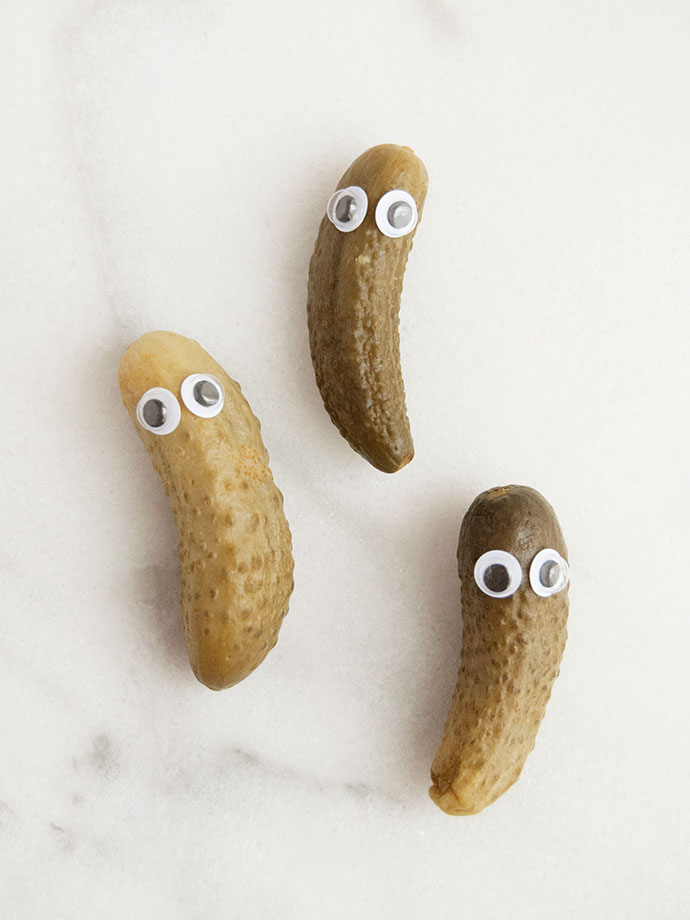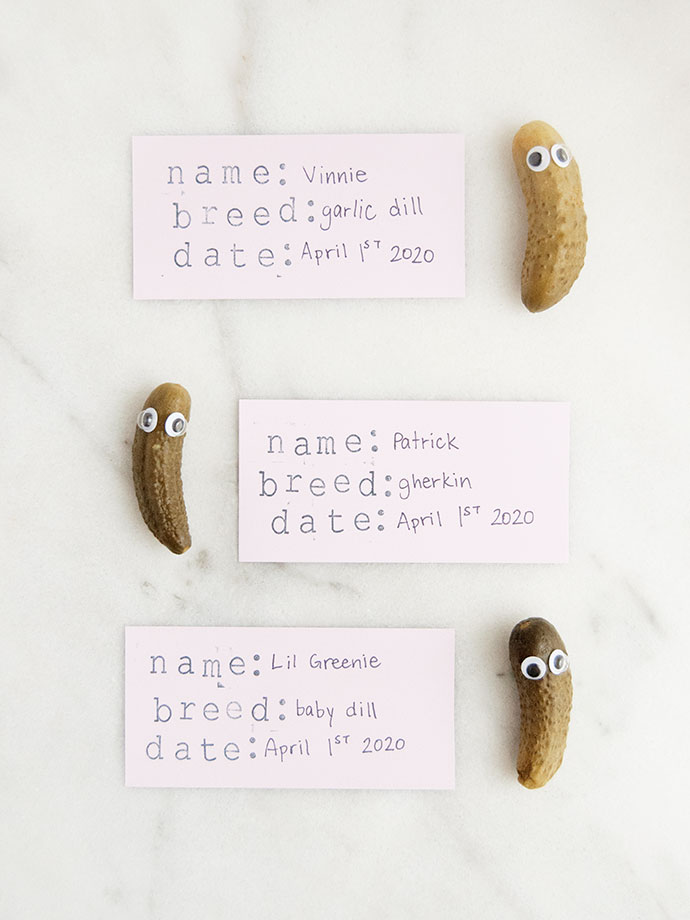 Happy April Fool's Day!