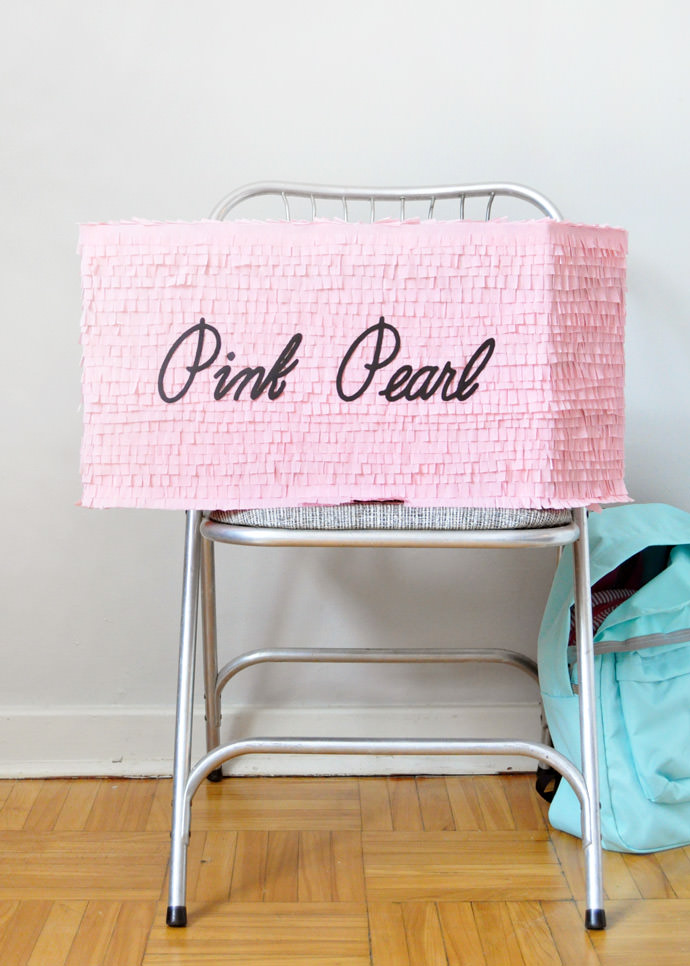 Remember Pink Pearl erasers? The look is so classic and instantly recognizable. When thinking about back-to-school supplies, it popped into my head right away and I knew the simple shape would be perfect for a piñata.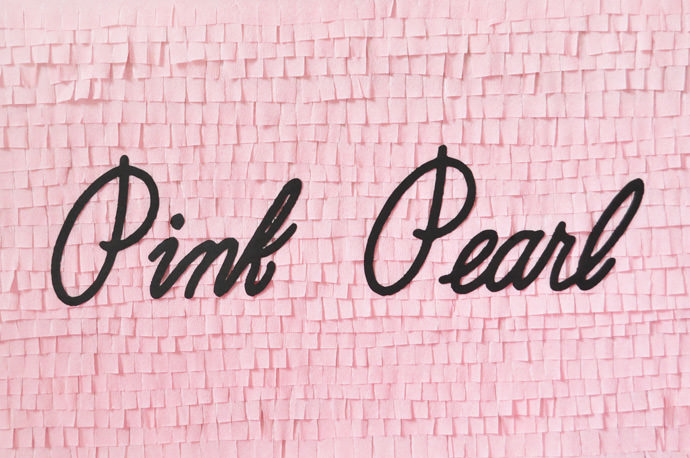 This is probably one of the simplest piñatas I've ever made – one color crepe on a simple rectangular shape. Easy peasy! Celebrate back-to-school this year with this playful pink piñata.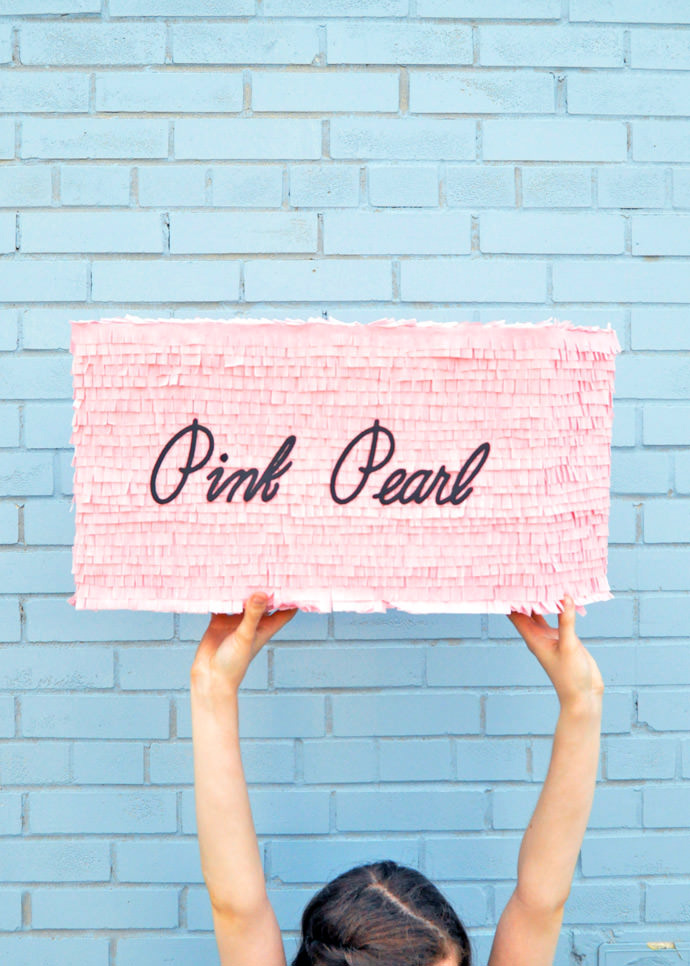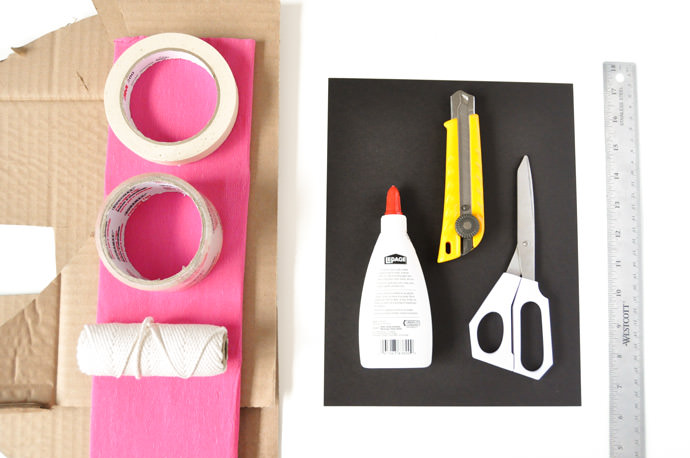 Cardboard
Pink crepe paper
Masking tape
Packing tape
Black cardstock (or alphabet stickers)
White glue
Pencil
Scissors
String
Craft knife
Ruler
Paper cutting machine (optional)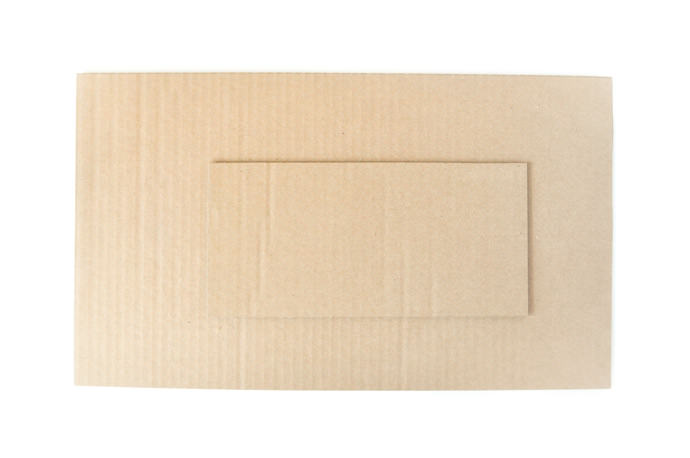 Step 1
Cut four rectangles out of cardboard: two at 19" by 11" and the other two at 6" by 11".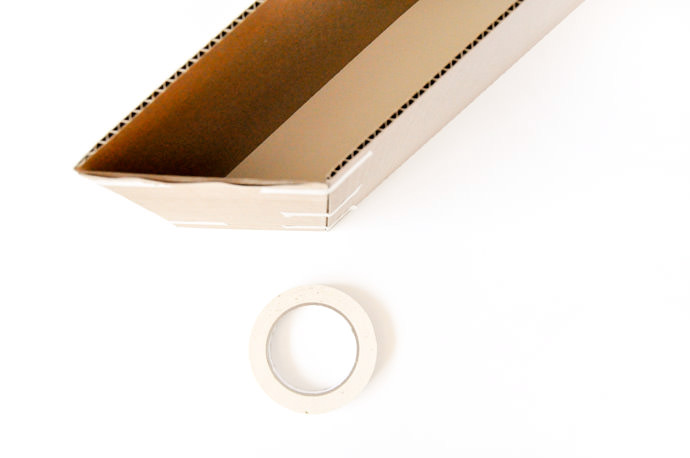 Step 2
Use masking tape to attach the four rectangles to form a sort of rectangular tube. Adjust the shape into the parallelogram shape of a classic Pink Pearl eraser and tape to secure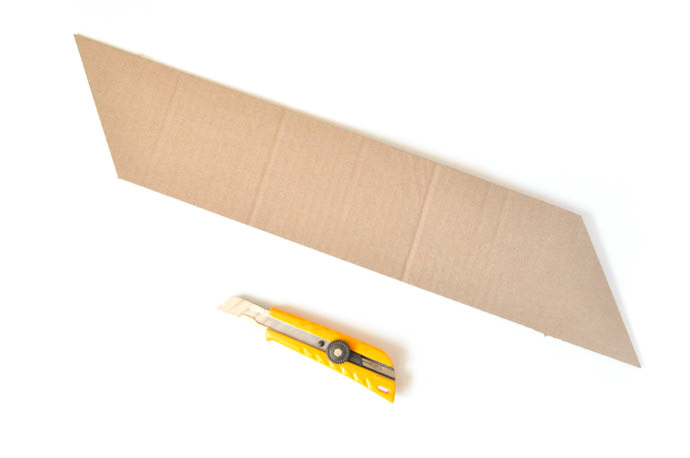 Step 3
Trace this parallelogram base onto cardboard and cut out two of them.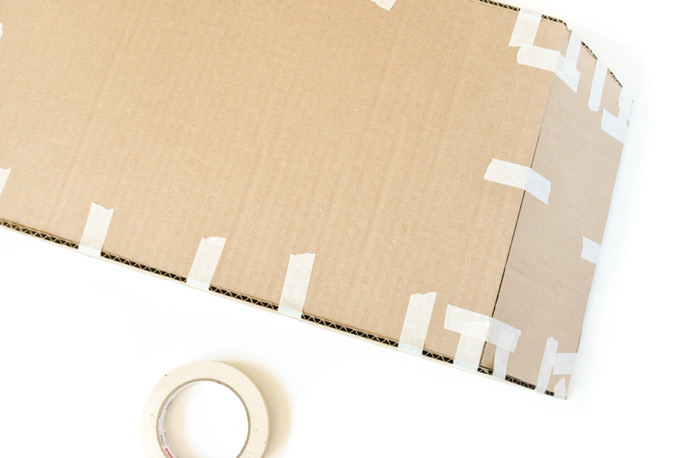 Step 4
Tape the two parallelogram pieces onto the top and bottom – don't forget to fill with back to school supplies and treats!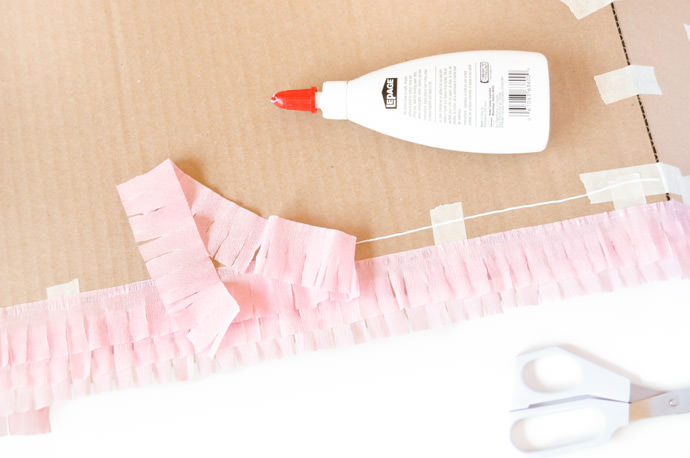 Step 5
Cut a 1" chunk off the end of the pink crepe paper roll and fringe the edge. Use white glue to apply onto the piñata, starting at the bottom and working your way up, on all sides.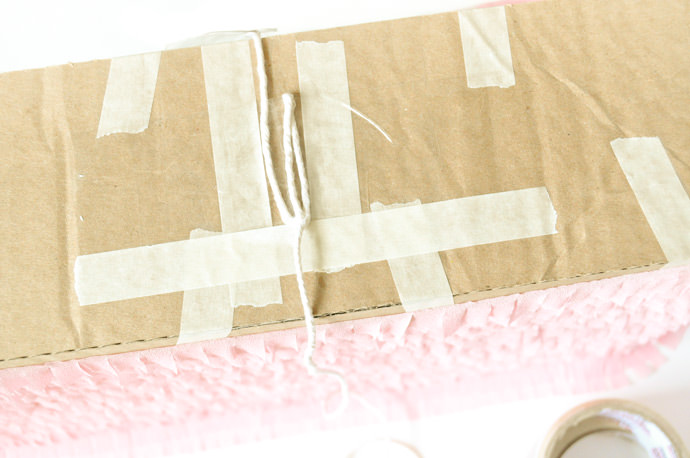 Step 6
Before you cover the top, use packing tape to attach a piece of string securely.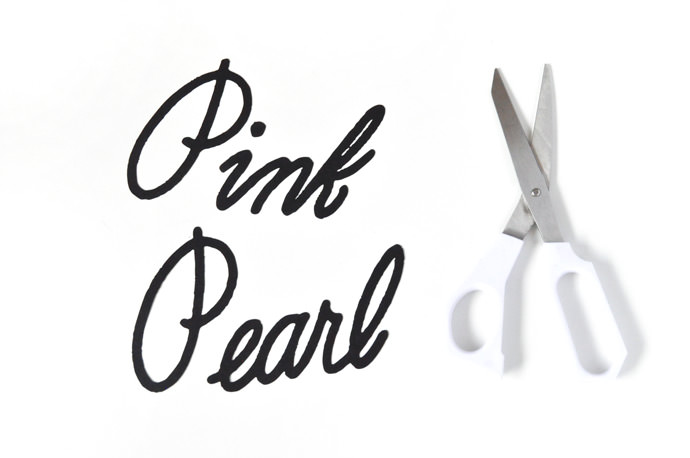 Step 7
Use a paper-cutting machine (or pencil and scissors) to draw and cut the classic Pink Pearl logo out of black card stock.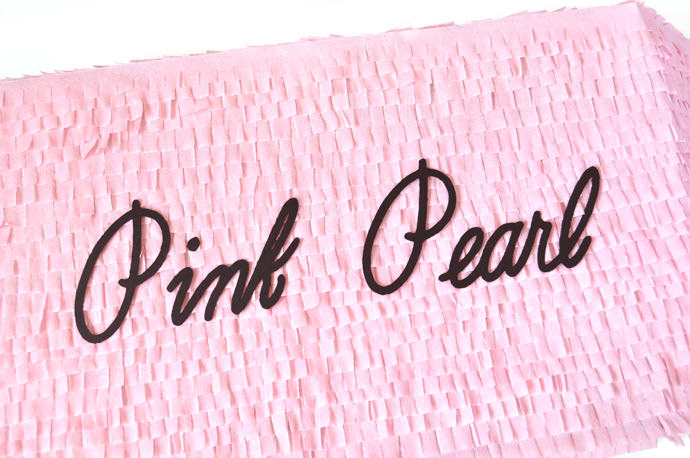 Step 8
Place the logo onto the piñata and use white glue to attach.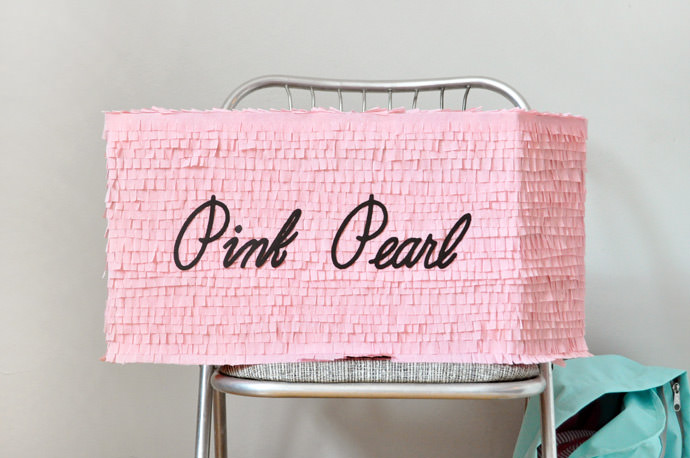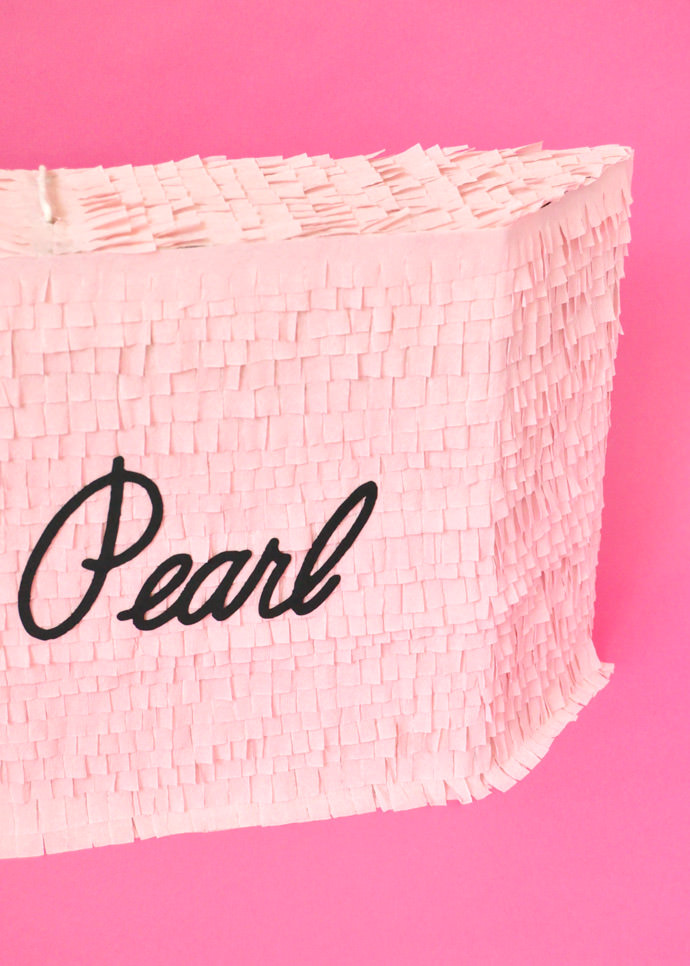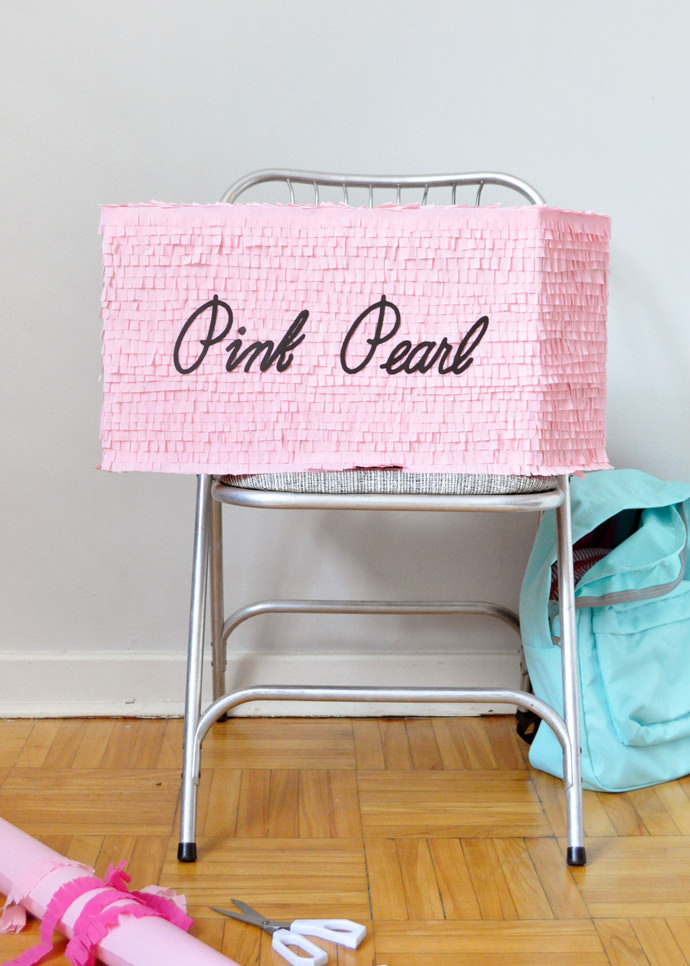 Happy crafting! :)