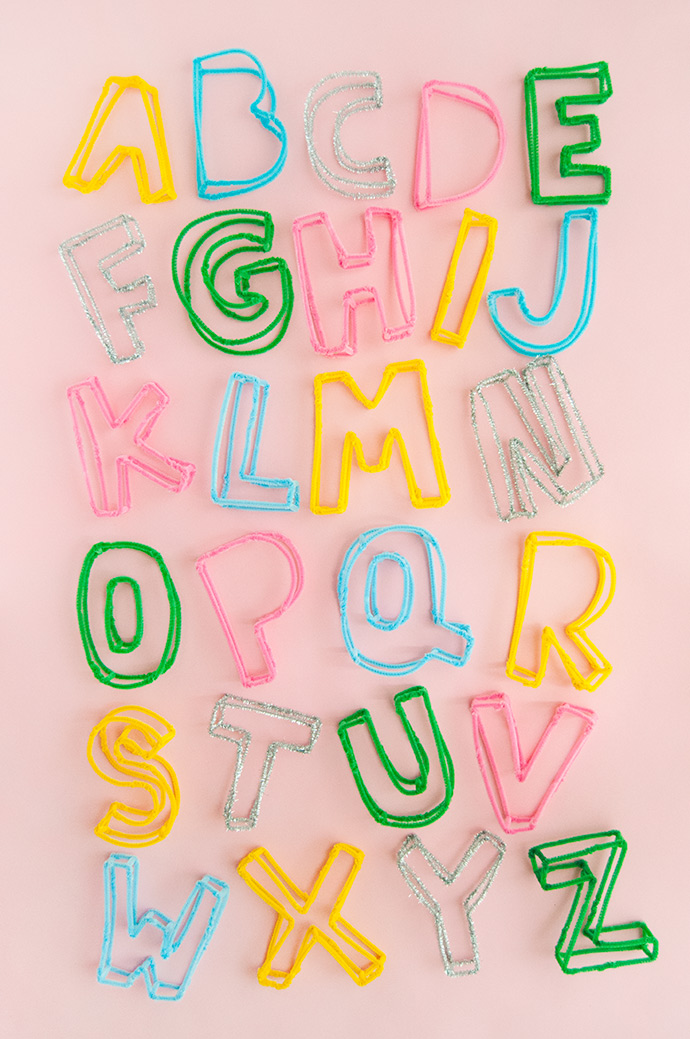 Pipe cleaners have become a real staple in our craft stash lately! We love how they're a fun and simple sculpting medium for little kids without any mess, but we love them just as much for kids of all ages.
This 3D alphabet was so fun to craft and the finished collection of letters has such a playful look to them. They're definitely not a perfectly even typeface, but that's why we love them! The three-dimensional nature of this project may make it a little tricky for younger kids, but you could easily just make flat, 2D letters for a similar look.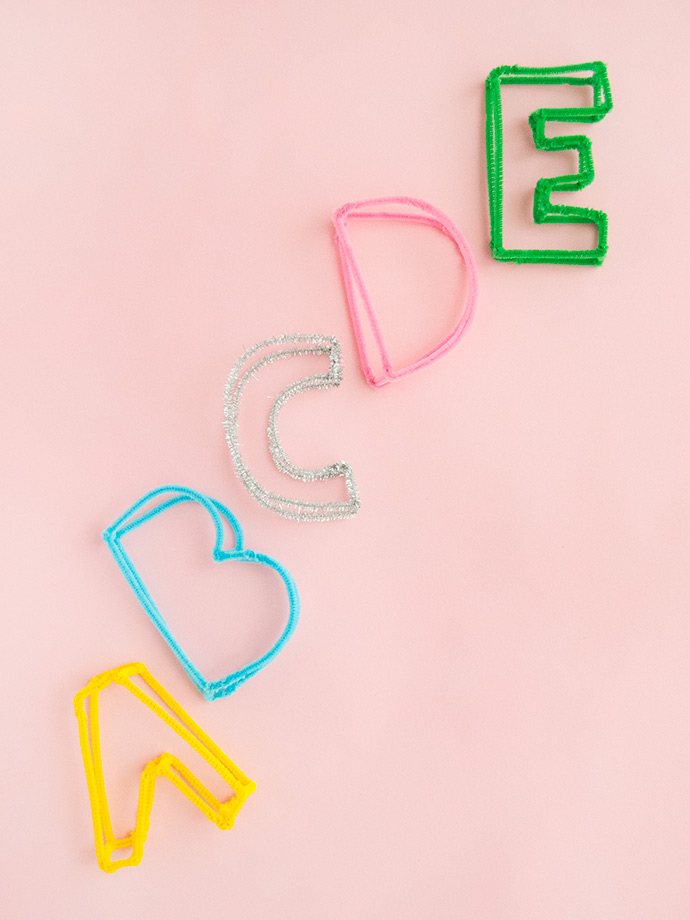 Creating these alphabet sculptures is a great activity for kids to practice their sculpting skills and learn a little about geometry too! The finished letters would be so fun hung on a wall with small nails, don't you think? Or just made enough letters to spell out a favorite word or your child's name instead and arrange it on a shelf as colorful room decor. What will you spell?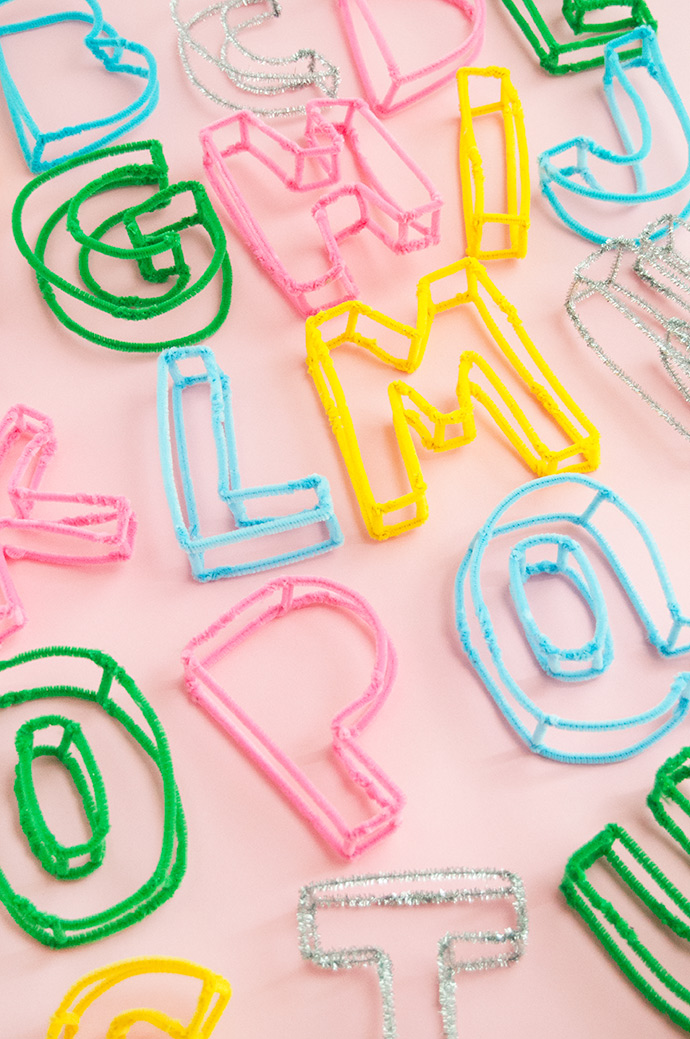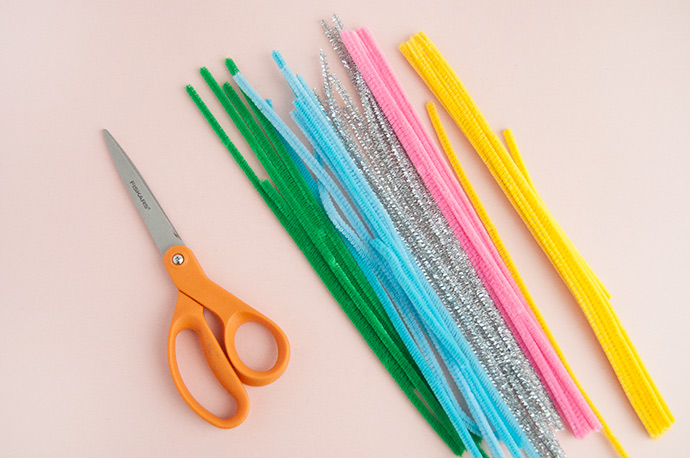 Pipe cleaners (various colors)
Scissors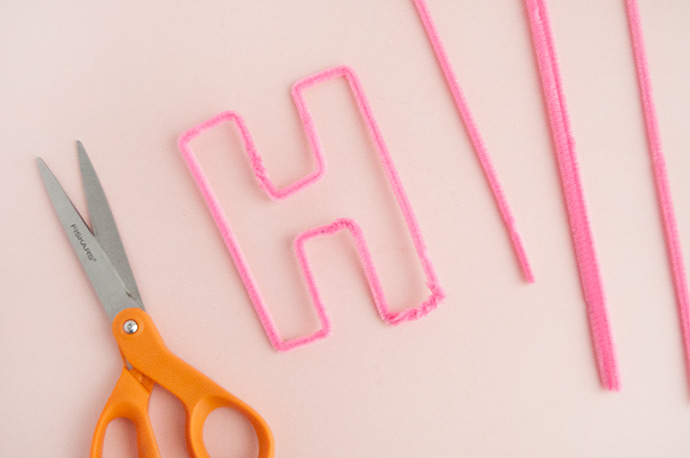 Step 1
Begin by shaping your first outline of the letter in two dimensions. Depending on the size of your letters, you'll likely have to twist another matching pipe cleaner to the first so that you have enough length to close the letter. Make sure to twist and secure them well and trim any excess so that no sharp bits remain.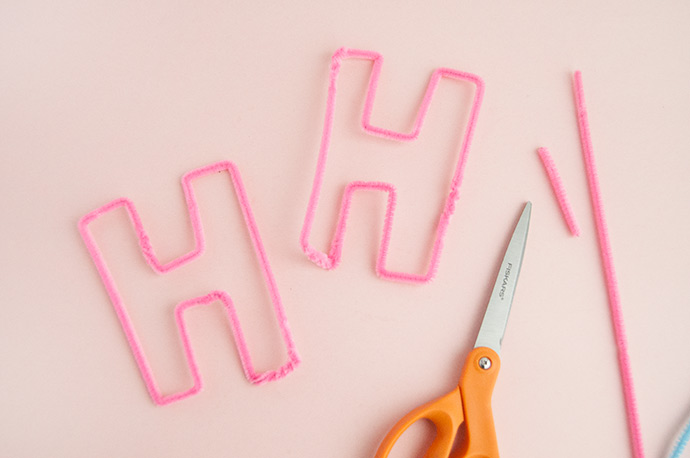 Step 2
Using the first letter as a guide, create a matching letter from the same color of pipe cleaner.

Step 3
Time to connect the two letters to form one 3D letter! Cut a matching pipe cleaner into short segments about 2″ long. Twist and secure one end of the short pipe cleaner to the corner of one letter, and twist the other end to the corresponding corner of the other letter, as shown above. Repeat this on all corners.
Some letters (like O, Q, S, etc) don't have many corners and you might find that the pipe cleaner sort of collapses on itself a little bit. If needed, add extra supports along the curves so that the 3D letter is nice and stable.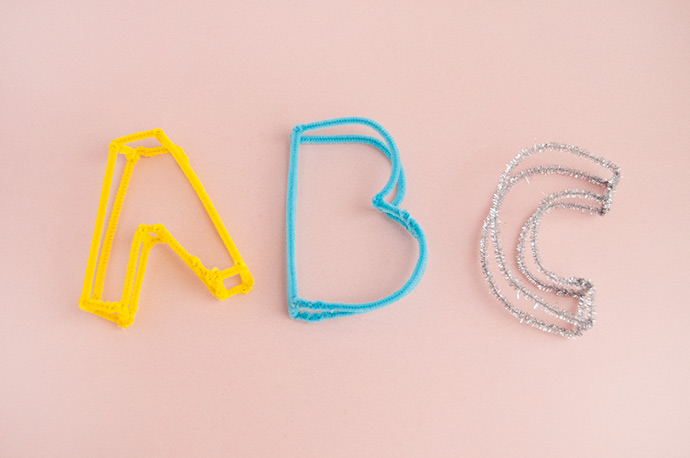 Step 4
Repeat for as many letters as you like! You can choose to leave out the interior holes that would appear on the block letters, or add them in if you like. We decided to leave them out for the smaller ones but did make the for the larger ones (O and Q) so that the letters were more recognizable. It's up to you!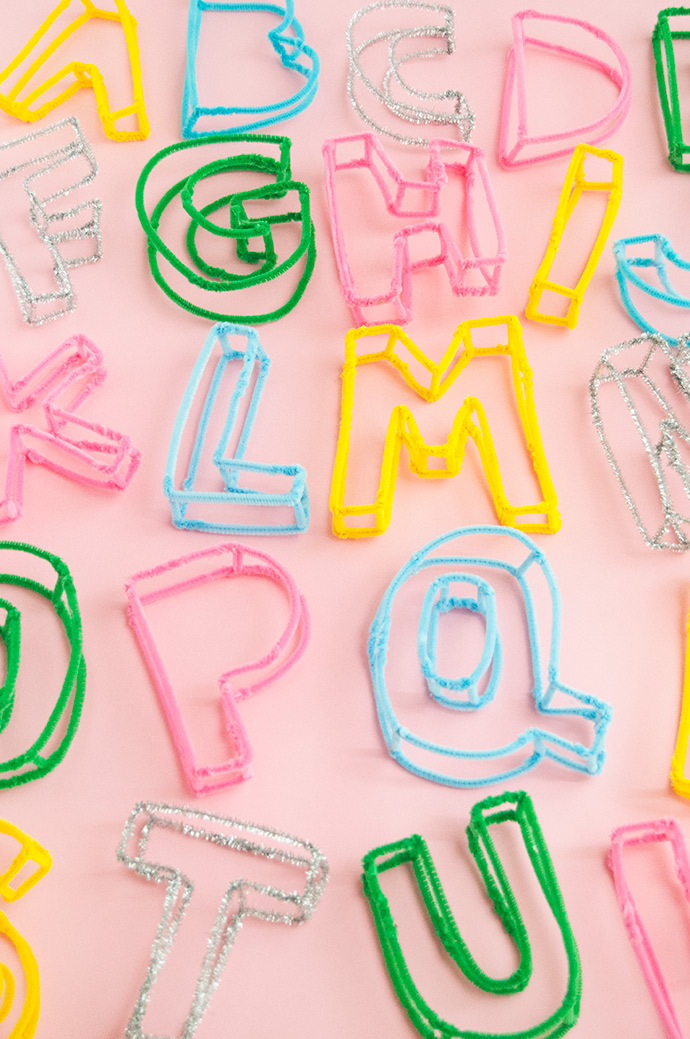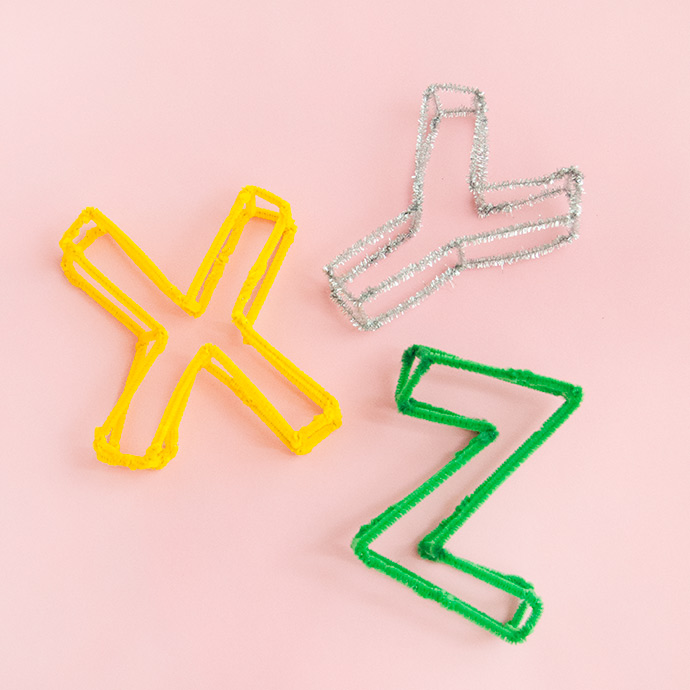 Looking for more pipe cleaner crafts? Check out these pipe cleaner cacti and these summery cake toppers.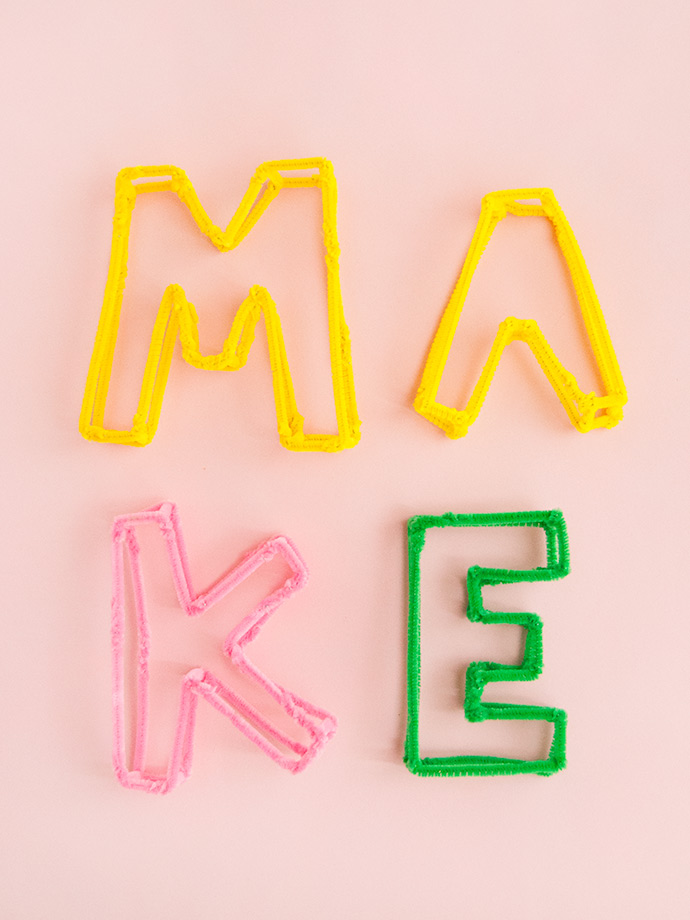 Happy crafting!