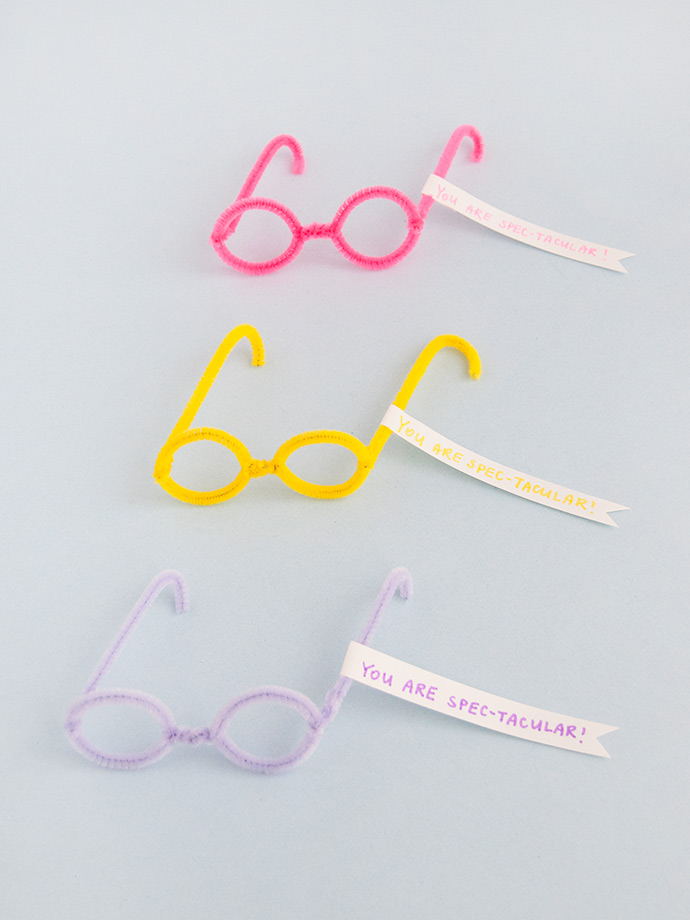 Has anyone told you lately how SPEC-tacular you are? Well, you are! These punny DIY Valentines come together super quickly and are the perfect reminder for all your friends and family how great you think they are. We love crafting with pipe cleaners and these glasses frames are perfectly suited for them.
We stuck with round frames in a few bright colors, but you could mix things up and make some square-shaped or cat eye specks instead. You could even use multi-colored or metallic pipe cleaners for even more fun.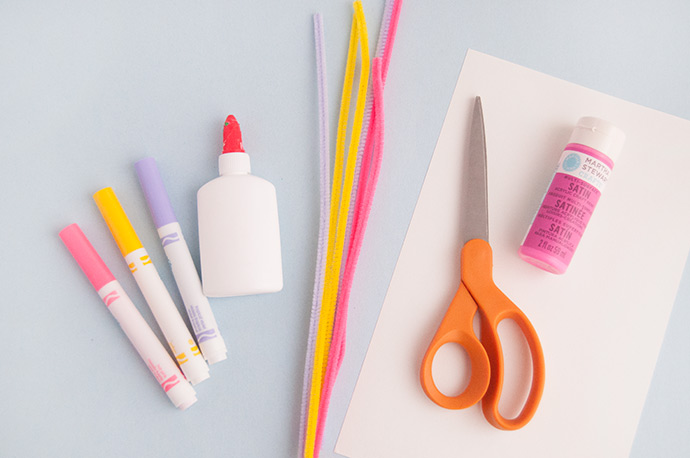 Colored pipe cleaners
Scissors
Paper
Markers
Glue
Round object (such as a paint bottle)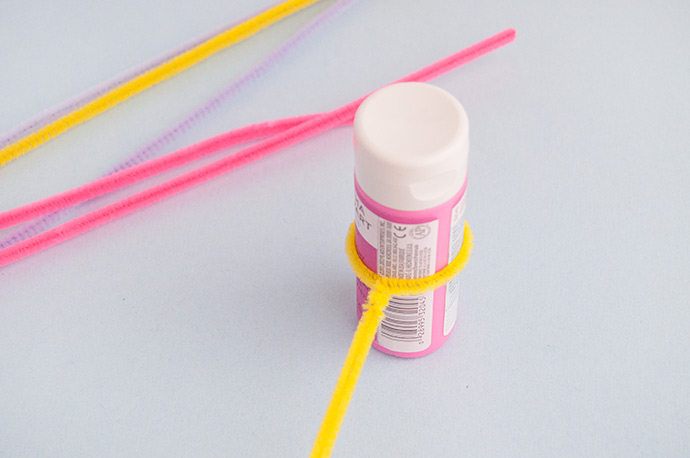 Step 1
Pick out your pipe cleaner color and wrap one end around a paint bottle (or any similarly sized round object). Twist the end around itself, forming a tidy circle with the excess pipe cleaner pointing away.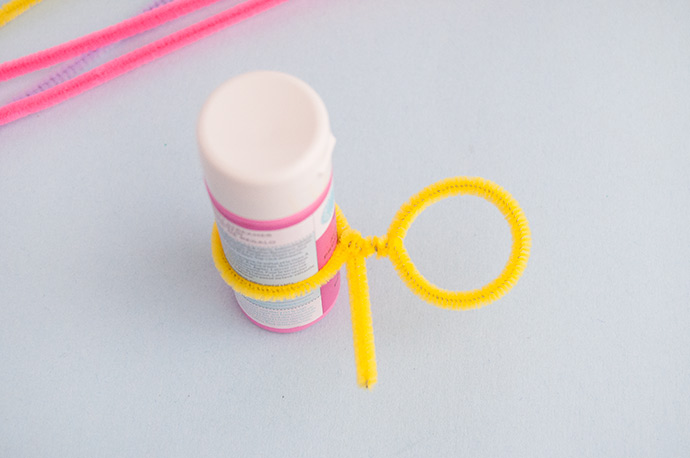 Step 2
Slide the paint bottle out of the first circle and use the excess pipe cleaner to form another circle in the same way, making sure to leave a small gap between the two circles. After twisting to secure, cut off any excess.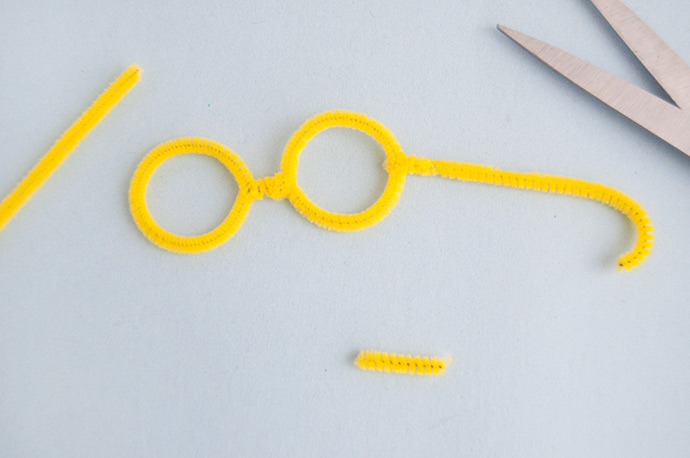 Step 3
Take a second pipe cleaner in the same color and cut it in half. Twist and attach one end to the first circle. Bend the other end into a slight curve so that the arm is about the same length as the front of the glasses and trim off any excess from the curved end as needed. Repeat this for the second arm to finish the glasses! Make as many glasses as you need – each pair needs two full-length pipe cleaners, so keep that in mind if you have a whole classroom's worth to make.
Step 4
On a blank piece of paper, write out "you are spec-tacular!" using colored markers. Write it out so that you have one for each pair of glasses.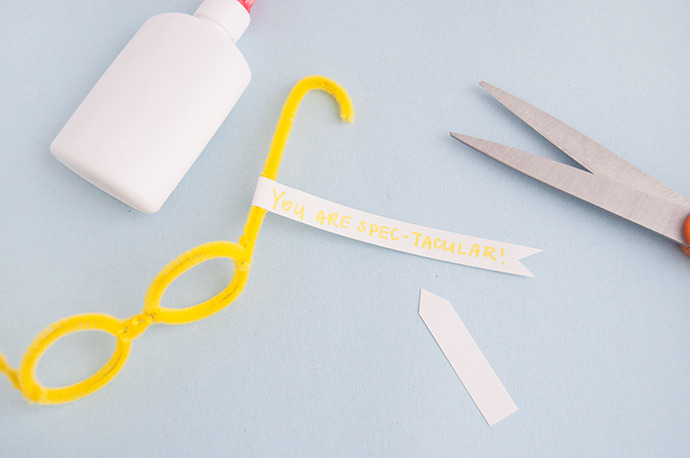 Step 5
Cut out each message so that it's a long, thin strip. Fold the one end around the arm of the glasses and use glue to secure the flap to the back of the paper. Use scissors to cut a little triangle into the end of the paper. Repeat for the remaining pairs of glasses.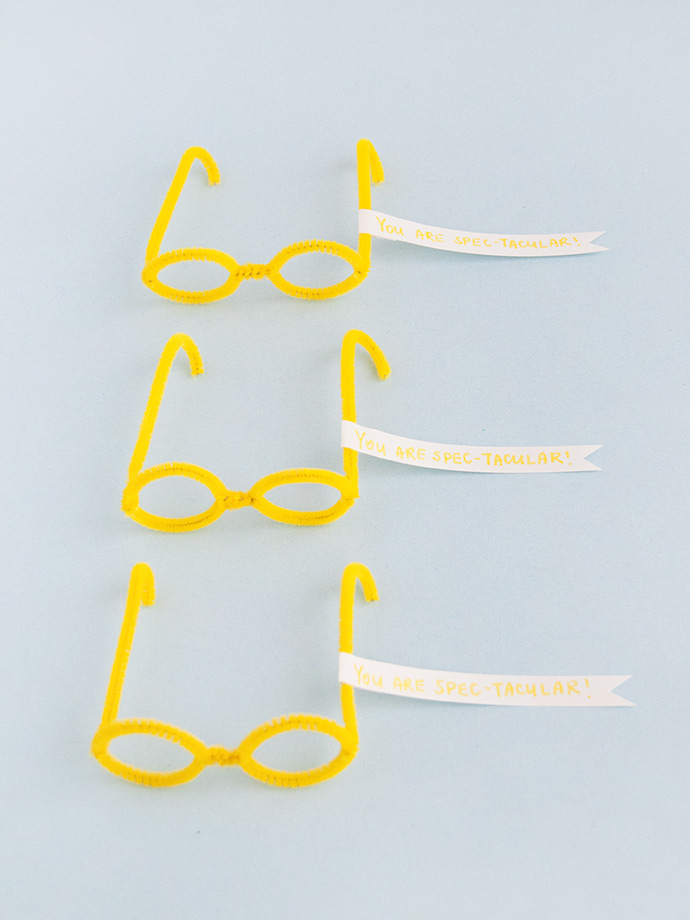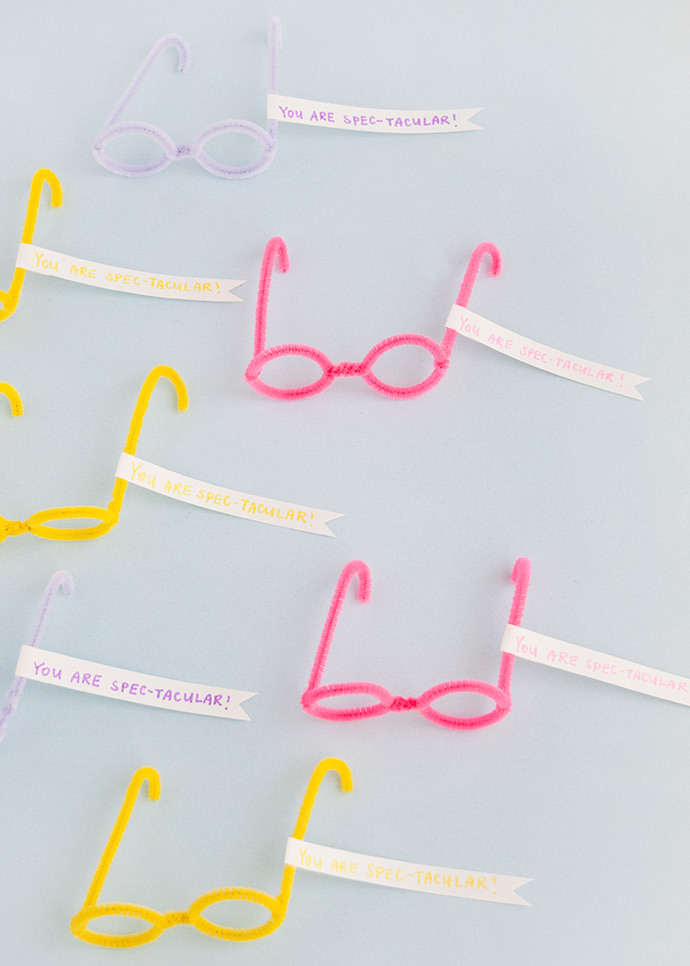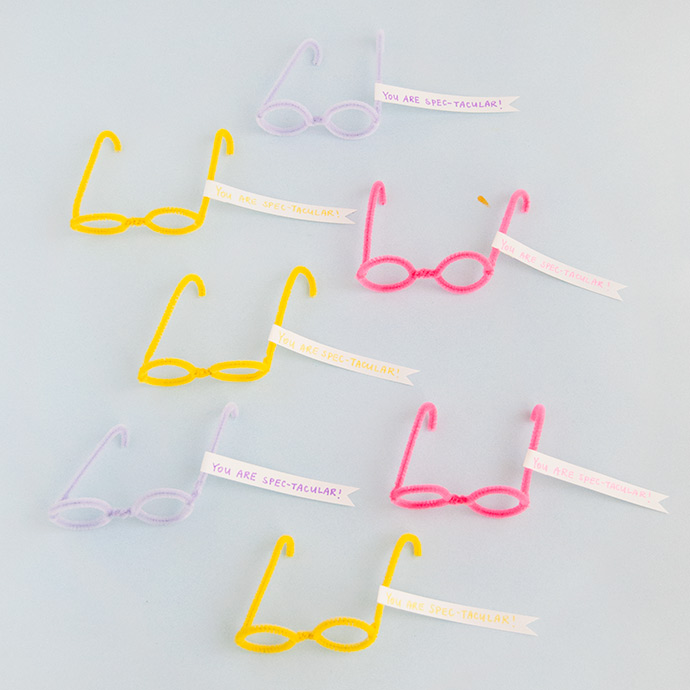 Happy crafting!