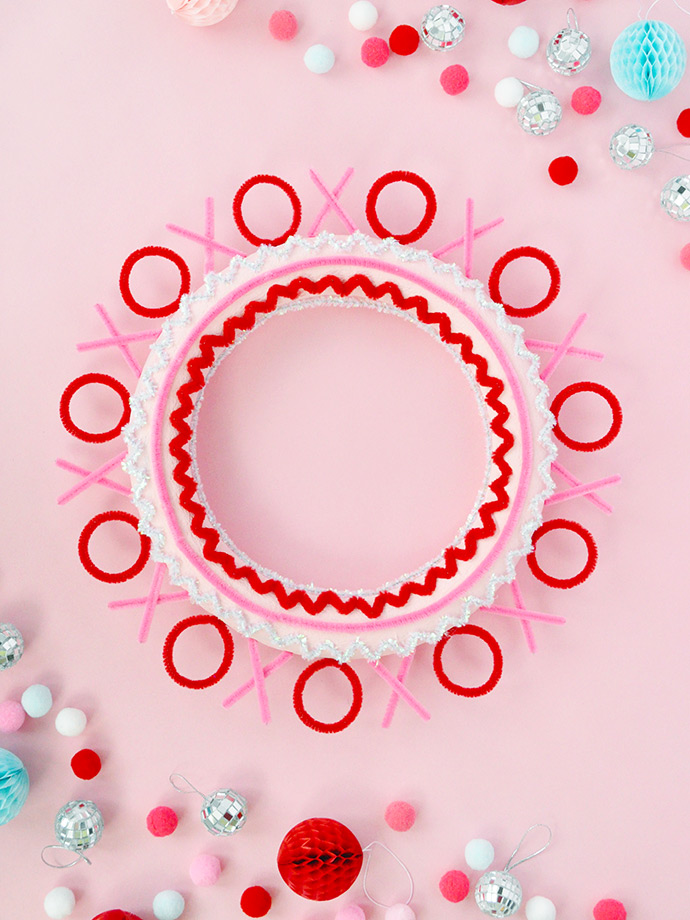 Do you decorate for Valentine's Day? We love the holiday so much that we can't help ourselves from spreading the cheer! This DIY wreath is the perfect way to add some love to your front door, or really anywhere in your house this year. We have a serious love affair with pipe cleaners these days (keep your eyes peeled for some super fun projects coming up!!) so this wreath was a blast to make.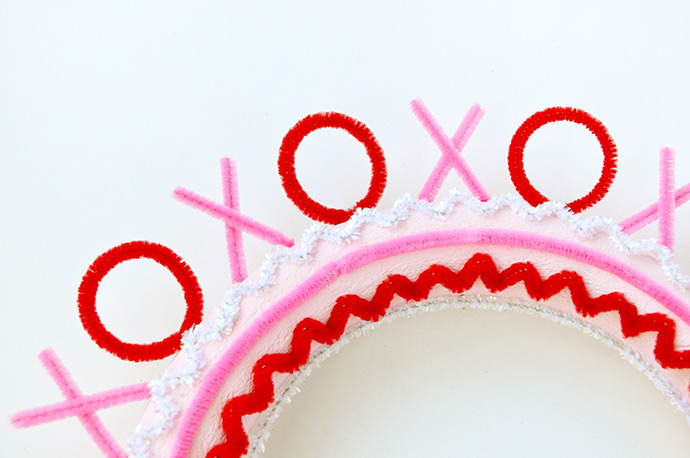 Colorful and a little kitschy, your Valentine will surely know how much you care with all the Xs and Os on this wreath. We decorated the rest of the foam wreath with more pipe cleaners bent into shapes (they kind of look like ric rac, don't they?) and hot glued them on. Super simple and easy to customize too! Keep reading for the full how-to.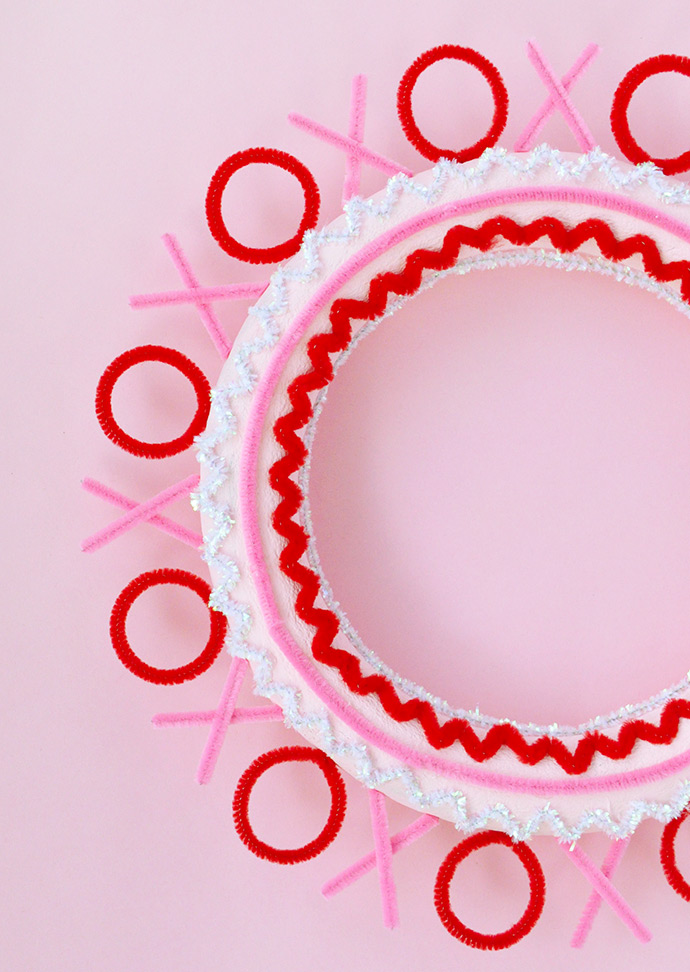 Foam wreath
Scissors
Hot glue gun
Paintbrush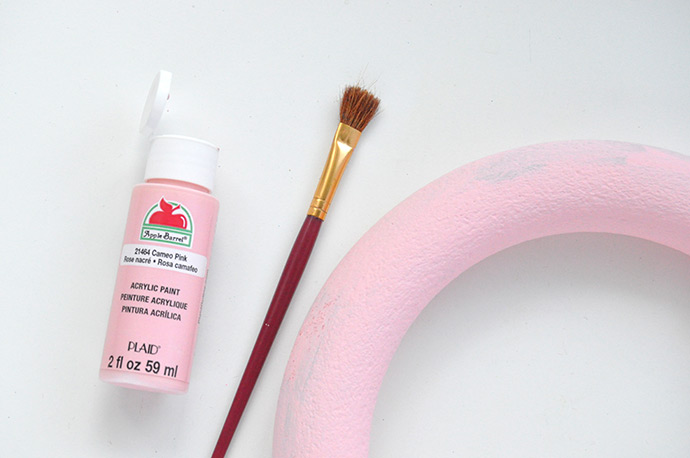 Step 1
Paint the foam wreath pink and let dry completely.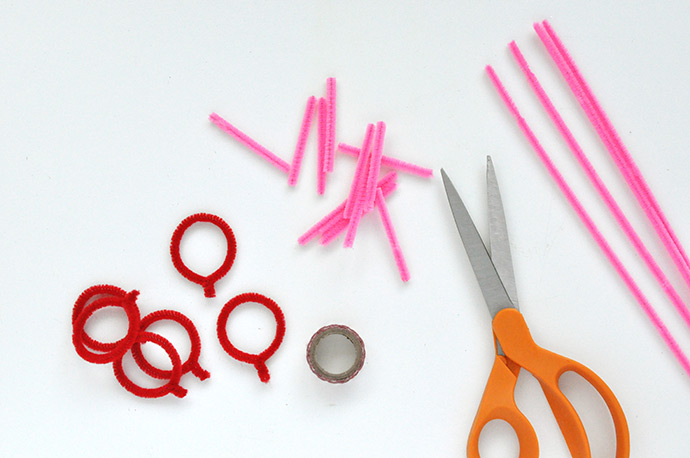 Step 2
To make the Xs, cut piece of pipe cleaner about 2 1/4″ long each. For the Os, cut a pipe cleaner in half and wrap around a roll of washi tape. Twist the ends together.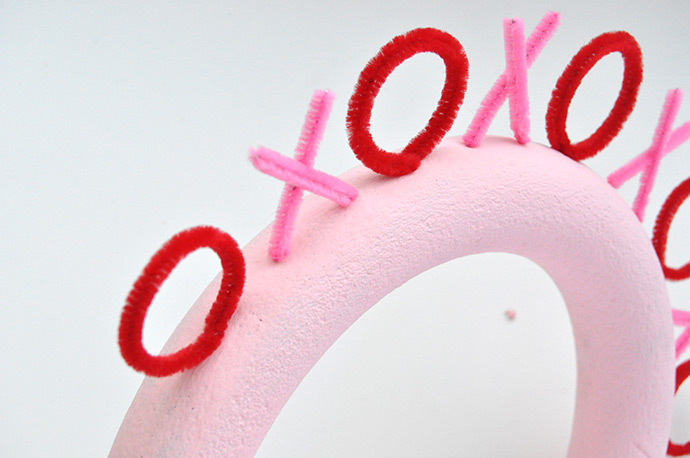 Step 3
Stick the pointed twists of the Os into the edge of the painted wreath, and then form the Xs with two of the pipe cleaners you cut.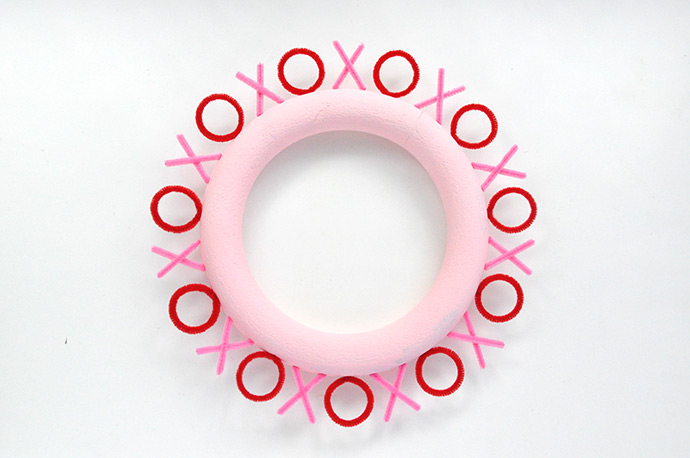 Step 4
Repeat all the way around the wreath.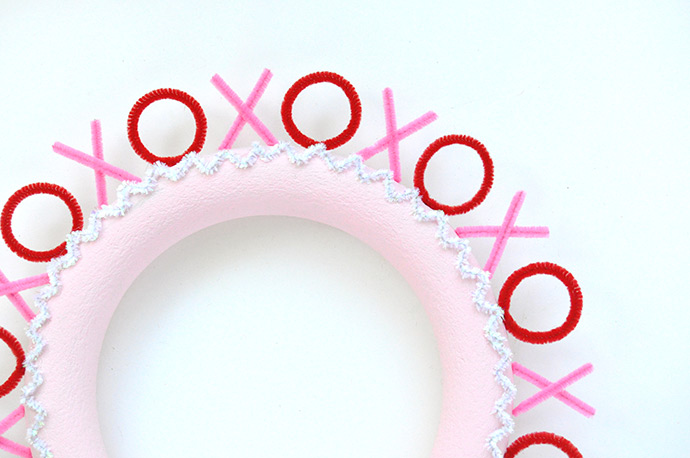 Step 5
To decorate the rest of the wreath, bend pipe cleaners into zig zags and hot glue onto the wreath as shown.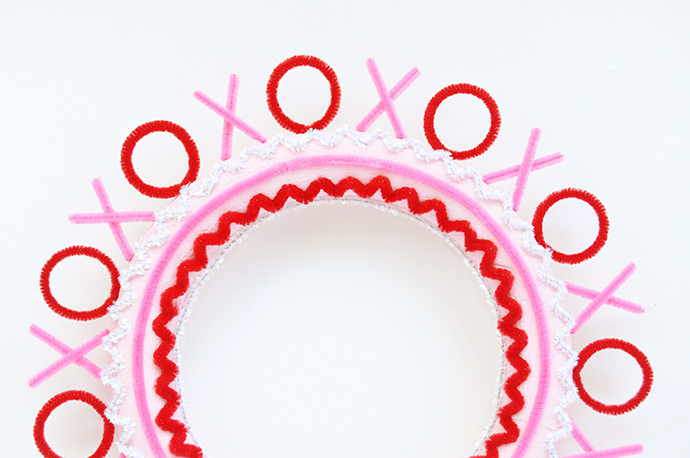 Step 6
Repeat with other colors until covered.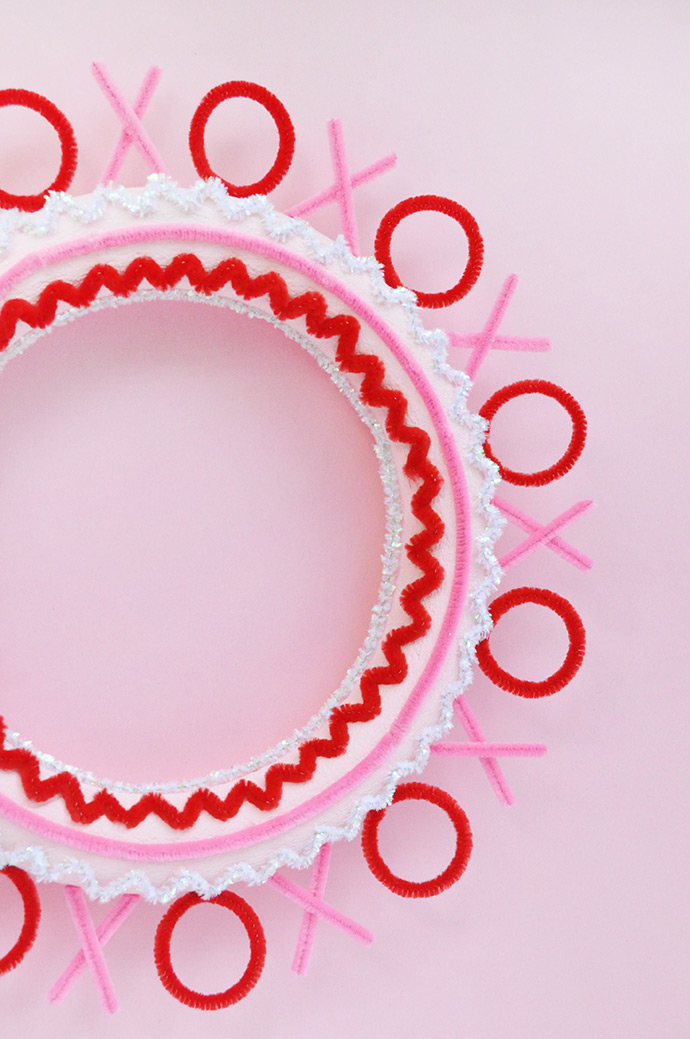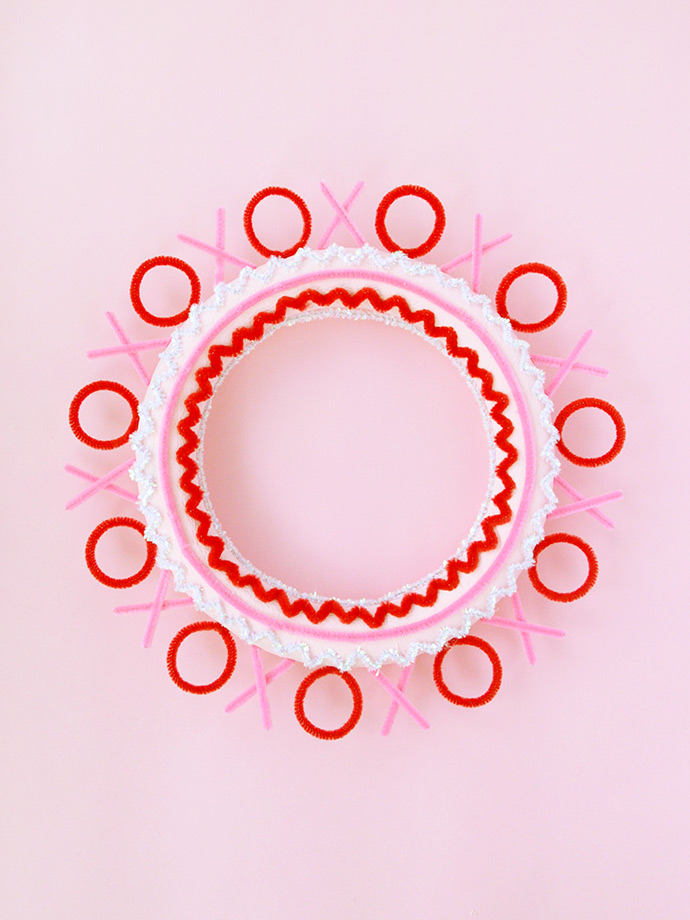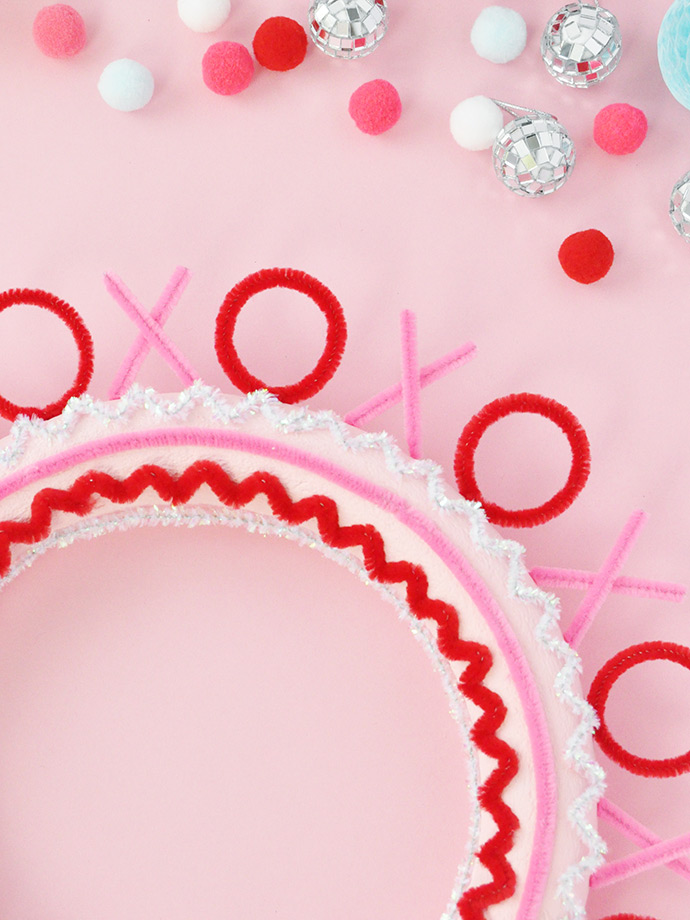 Happy crafting!!