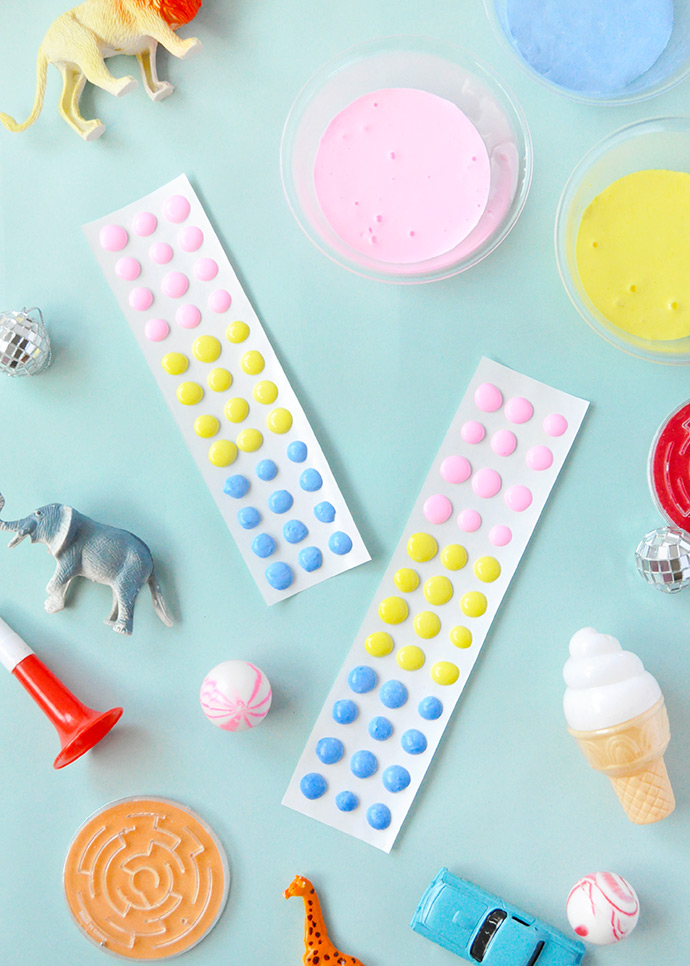 Today we're sharing the first post in our new series of posts called Playing with Slime! Mod Podge slime is SO much fun to make and play with that we decided to share a few of our favorite ways to get creative with it. In today's post, we turned slime into these retro candy dots –  don't they look exactly like them?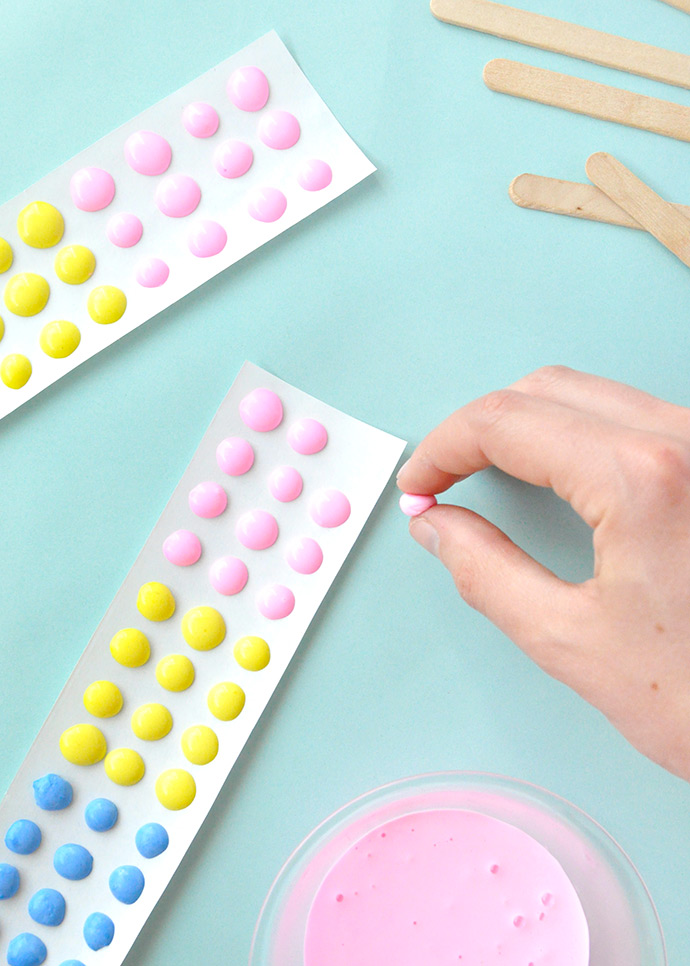 If your kids like making pretend food or playing with clay, these slime dots are sure to be a hit. Making these sheets of slime candy dots can be relaxing too, kind of like a coloring book! When you're done with the slime, make sure to put the dots back into the air-tight containers with the rest of the slime, or put the sheets into a clear plastic pencil case or bag to keep them slimey. Keep reading for the recipe below!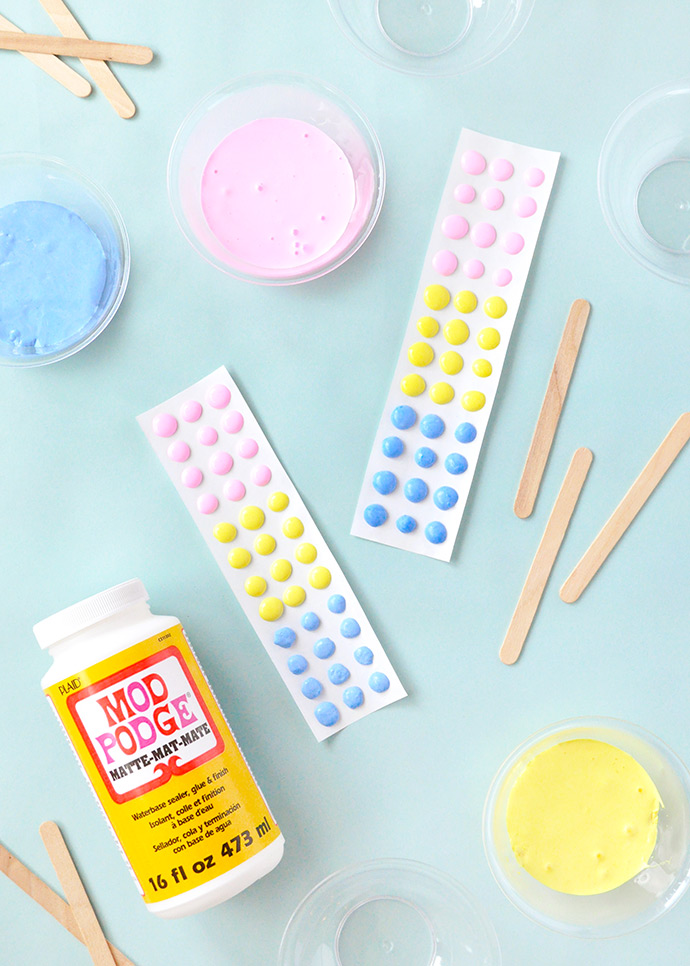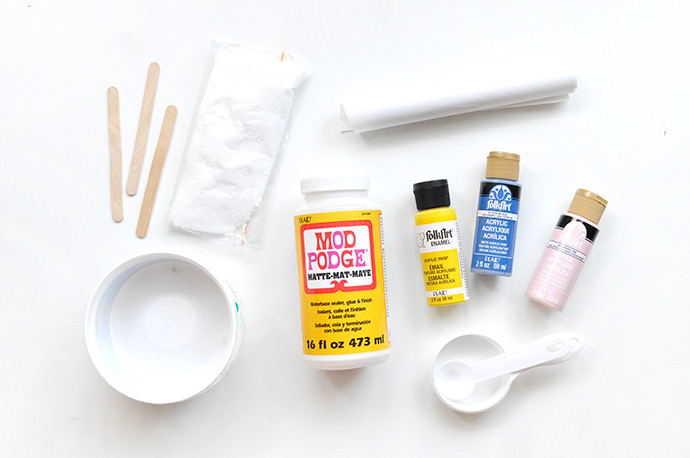 Borax
Popsicle sticks
Bowls / empty containers
Measure spoons and cups
Freezer paper
Scissors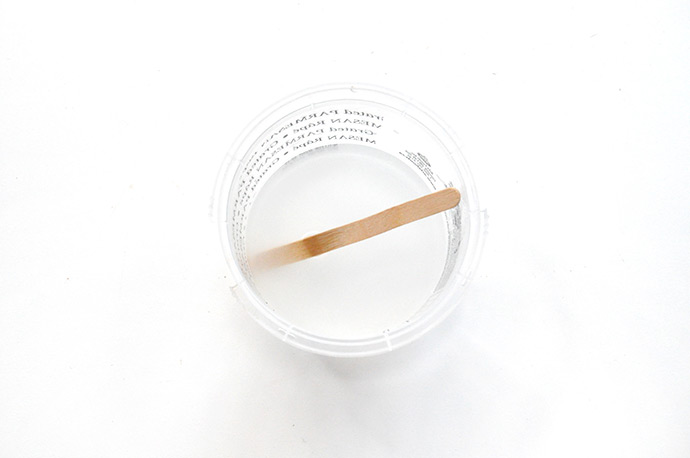 Step 1
Pour 1/2 cup warm water into a bowl and stir in 1/2 Tbsp of Borax until dissolved.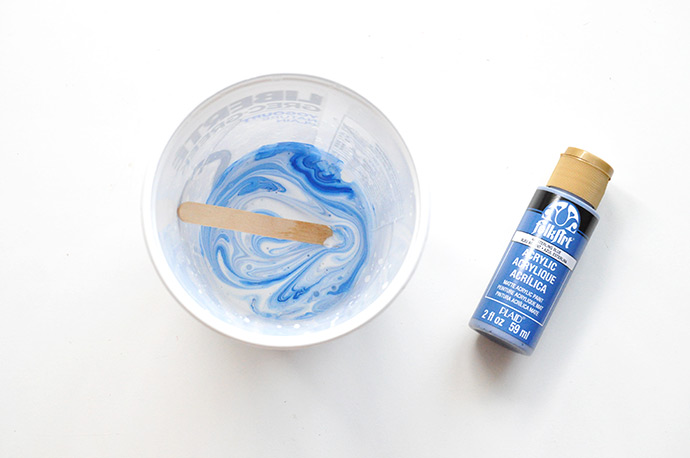 Step 2
In a separate bowl, add 1/4 cup Mod Podge and then stir in a few drops of Folk Art Acrylic Paint. We used blue to match traditional candy buttons.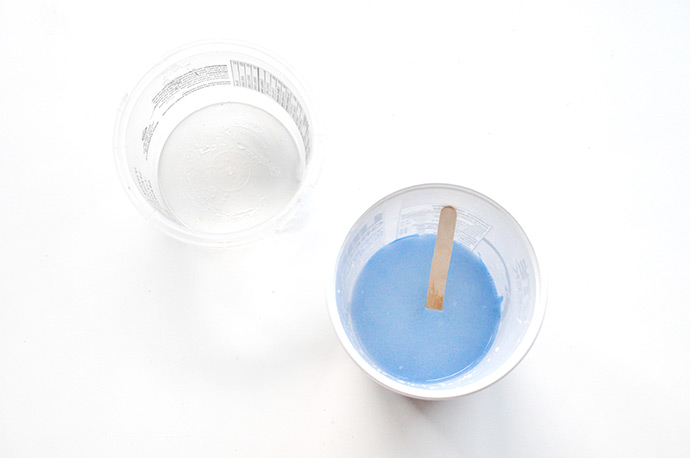 Step 3
Pour the water-Borax mixture into the Mod Podge and stir – the slime should start to form!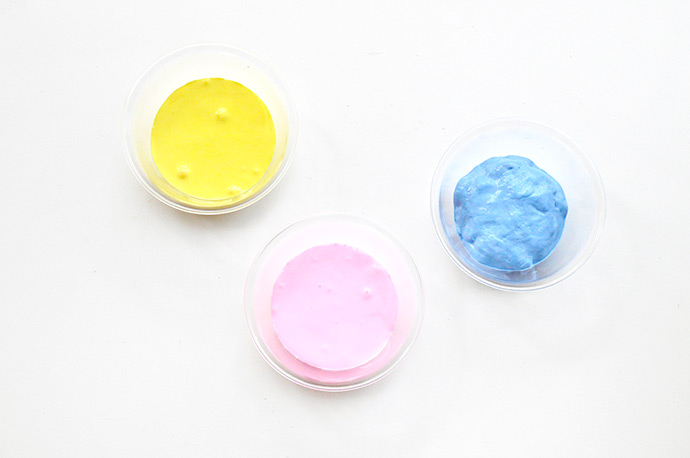 Step 4
Take the slime out of the water and knead until combined. Repeat in pink and yellow.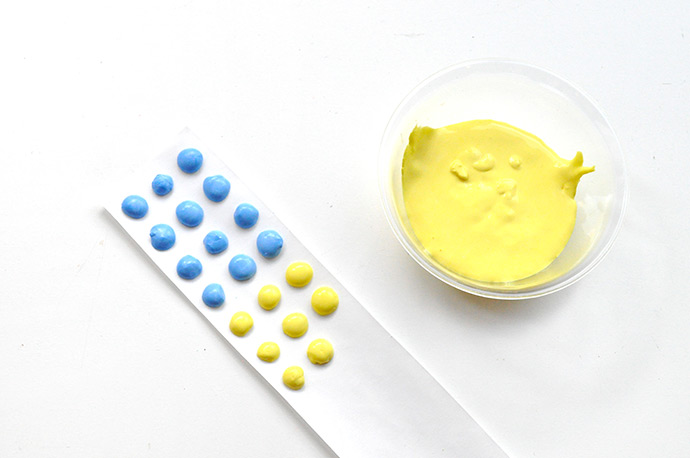 Step 5
Cut freezer paper into 2″ wide strips and let the playing begin! Break off little blobs of slime and roll into a small balls. Place onto the freezer paper in groups of 12. Playing with the slime and arranging them into these grids is relaxing, kind of like coloring books! You can let the slime dry on the paper and turn into hardened little dots, or keep in a plastic bag or clear plastic pencil case to keep slimey.
Note: Make sure kids know that they can't eat these slime candy dots! This slime is for playing with only.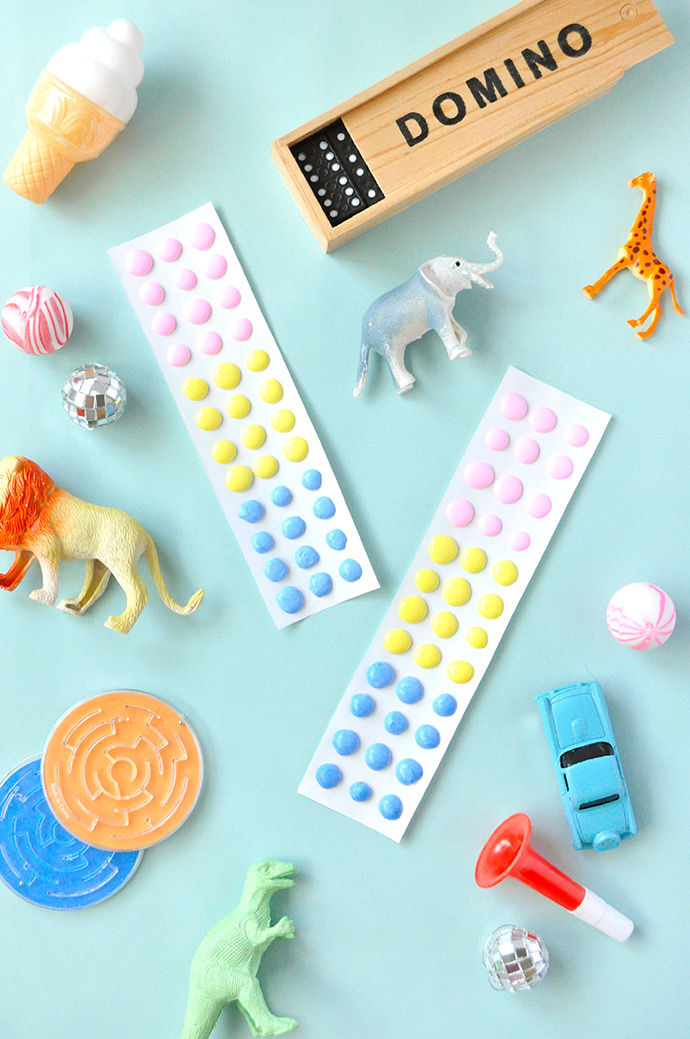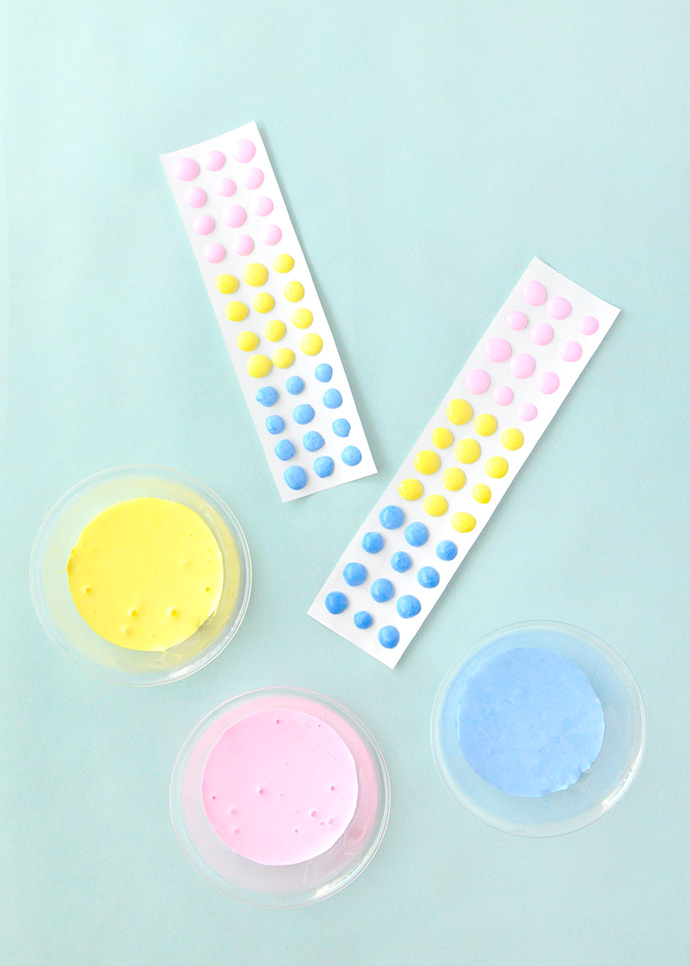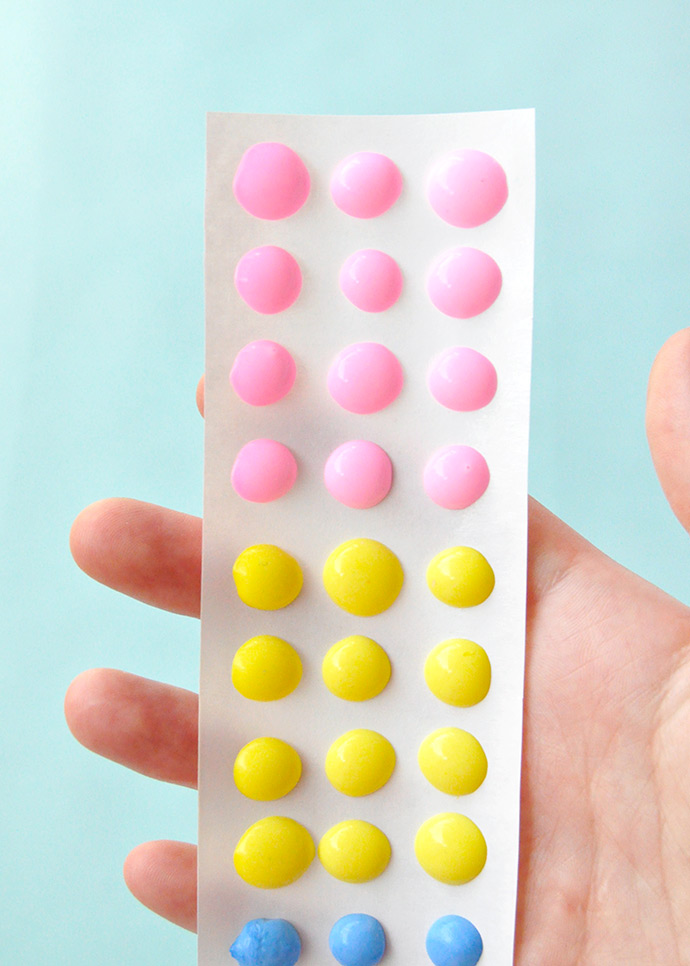 Happy crafting!!