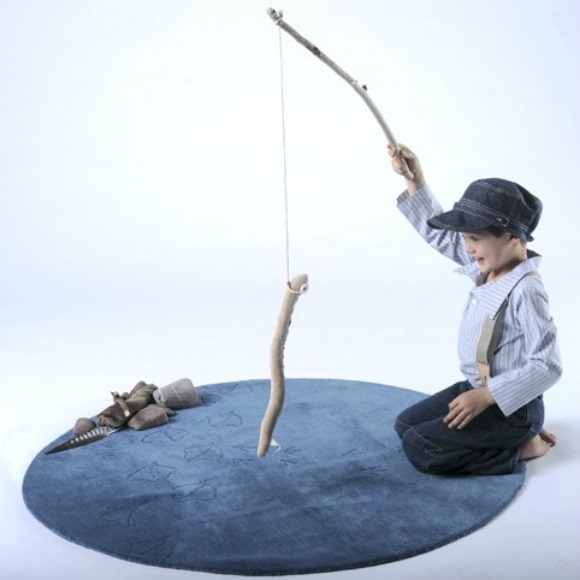 Summer is almost here and it's time to go outdoors and have some fun. We live in the countryside and my kids love playing in the garden. Savannah's into making perfume from rose petals right now and Miles wants to build a new den.
Sound familiar? Children seldom get bored if they can explore outside, in the woods, a park or even a market garden. Of course, not everyone has access to green spaces or sunshine all year round. Rainy days can be long and frustrating, but there are plenty of simple, nature-inspired activities and games for them to play indoors.
Here are a few that recently caught my eye…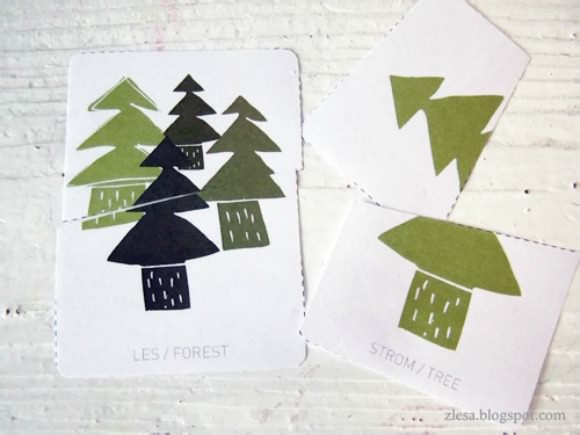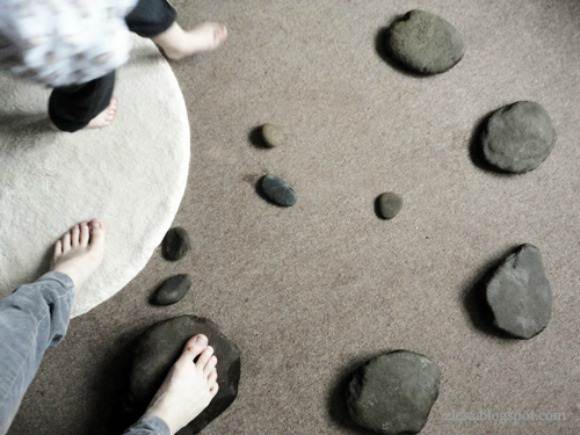 DIY Forest Puzzle and Stepping Stone Game
Available from Z lesa.
Z lesa is one of my favorite European kids' craft blogs. Jana has designed lots of easy DIY activities for her little girl Anna, many of which are nature-inspired, and her modern, inviting site is full of free downloads in Czech and English. Don't you just love this idea of playing indoor stepping stones?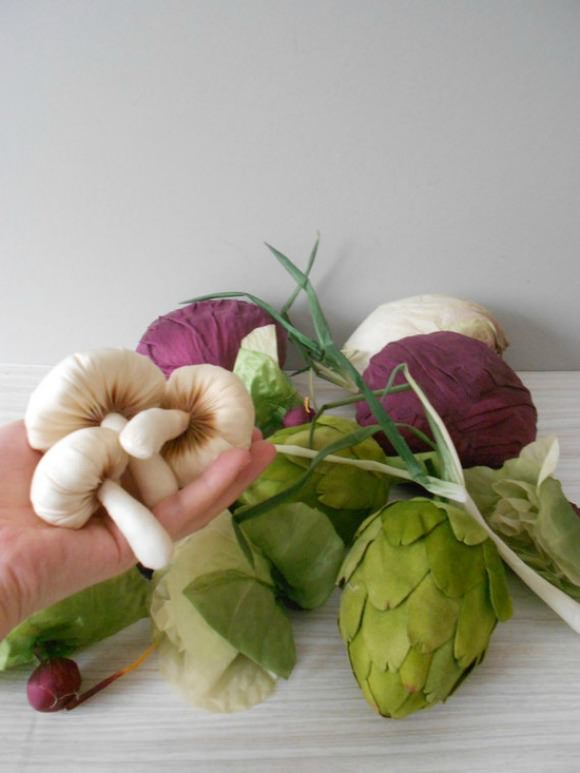 Fabric Vegetable Play Set
Available for $80 from SimplyChi.
Etsy is a fabulous place for sourcing play food, but I think this 17-piece fabric set is one of the nicest I've ever seen. I can imagine little ones playing for hours with this, pretending to be a gardener, a grocer or a cook—I wouldn't mind some to display either!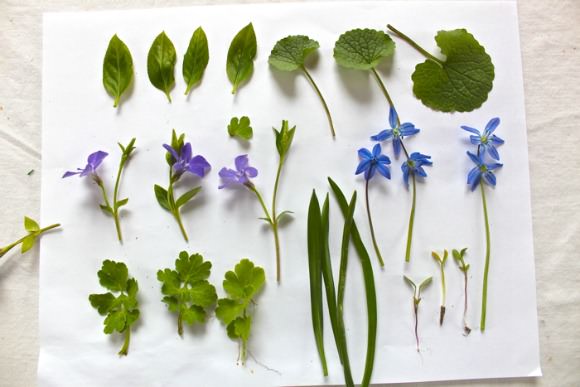 Natural Leaf Prints
Available from Designskool.
What could be simpler than printing with flowers and leaves? All you need is a small botanical collection, some paper, tape and a hammer. Justine Hand and her daughter Solvi wanted to pay homage to Spring and the results are so inspiring!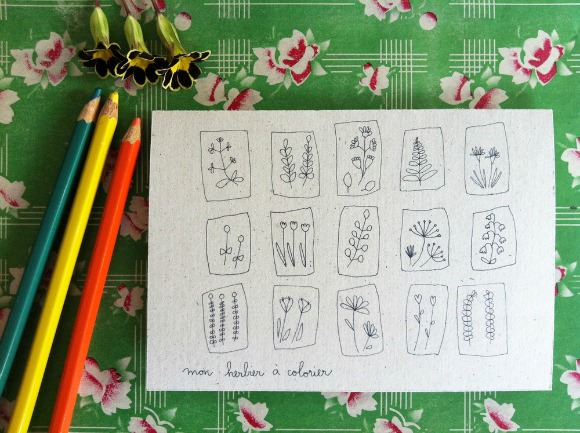 Color-In Wildflower Cards
Available for $4 from Papillon & Papillonnage
French shop Papillon & Papillonnage is a truly delightful place on the web. I love their latest color-in cards but I'm equally impressed by the beautifully-illustrated plant-a-card sets containing seeds. An original way to learn through play, I'm sure Mom will appreciate these designs too!
Pictured at top of post: Flow by Marieke Lienau for Lyk Carpets, a Fair Trade and eco-friendly play mat made in Nepal from 100% hand-knotted, vegetable-dyed Tibetan Highland wool. (via afilii)