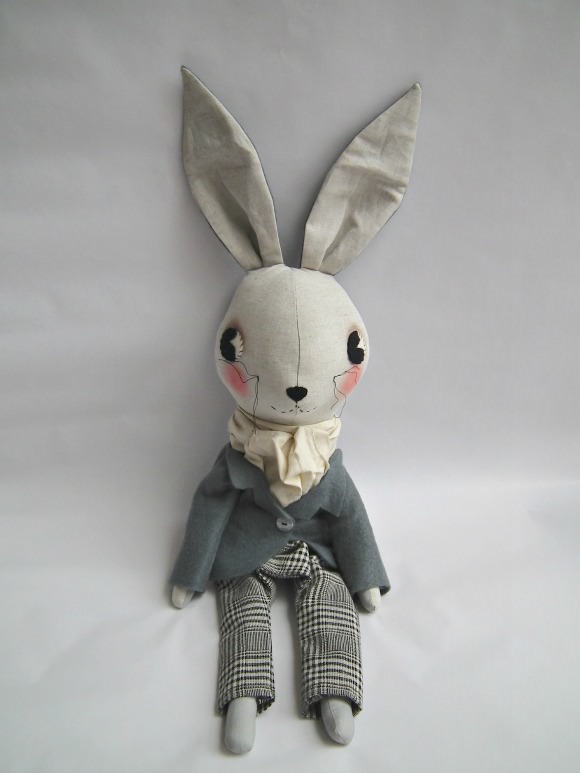 One bunny, two bunnies, three bunnies dear.… Have you noticed all the wonderful rabbits popping up everywhere? I've been seeing a lot of flamingoes lately but maybe bunnies are the next big trend. One thing's for sure, these cute, long-eared creatures are a timeless classic and will continue to inspire soft-toy makers for years to come. This one, called Raffe, is the latest addition to Jenni Harley's wonderful range of soft toys available at Cloth & Thread.
I'm amazed at the choice of bunny plush out there right now so I thought I'd take this opportunity to share a few of my current favorites. Hoppity hop, off we go!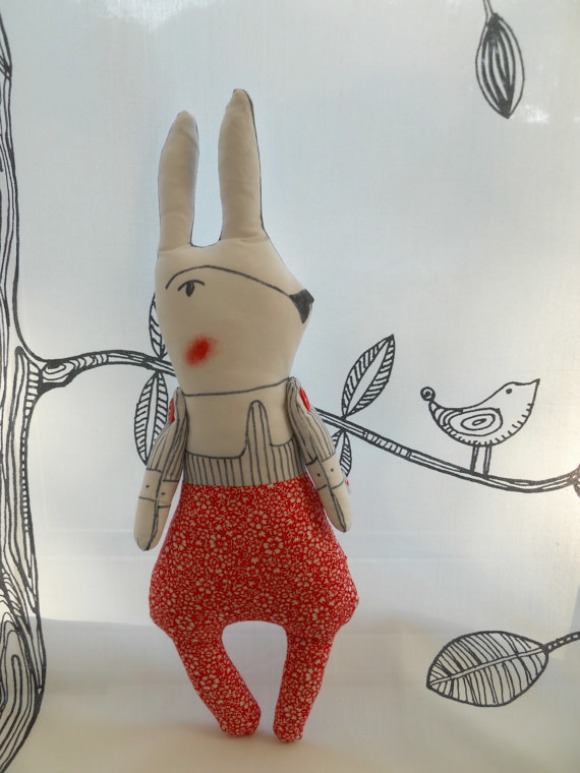 Perry The White Rabbit
Available for $40 from Woolly Soup.
Chloe Birnie is a new-to-me UK designer specializing in hand-painted toys and decorative items. I am totally smitten with her quirky soft giraffe and range of bird folk in particular. White Rabbit Perry looks very dapper in his red-buttoned coat and can enjoy a spin in the washing machine if he gets a little dirty. Great styling too!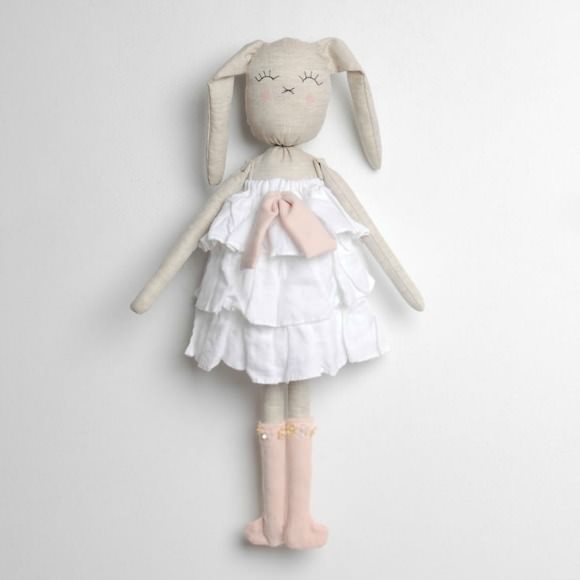 Miri
Available for $169 from Lieschen Mueller.
Anneliese Müeller's soft toys and children's clothes are always a work of art. Miri is one of her latest models. She is beautifully hand embroidered, made from 100 percent linen, and dressed in a pretty pastel palette. I love those flower-sequined socks!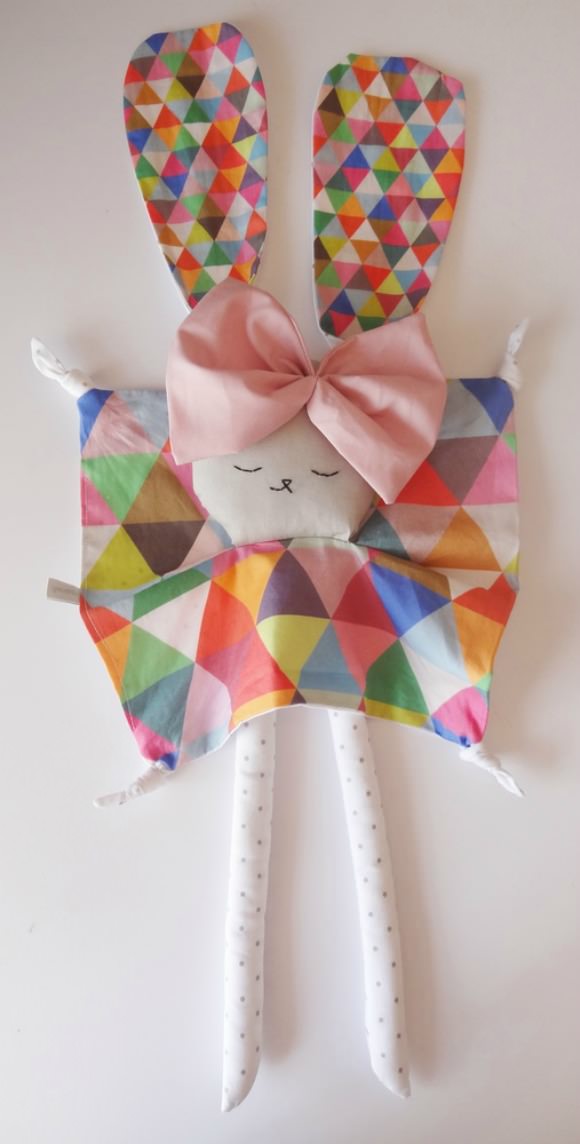 Ondine
Available for $69 from Youttle.
Youttle made her online debut last year and has already made a name for herself in the French children's design world. Little ones will love cuddling Ondine. She has wonderfully long legs and a snazzy multicolored outfit with matching ears. She can even be hung on the wall as a mobile. Don't miss Youttle's summer sale with 50 percent off everything using the discount code "ABIENTOT."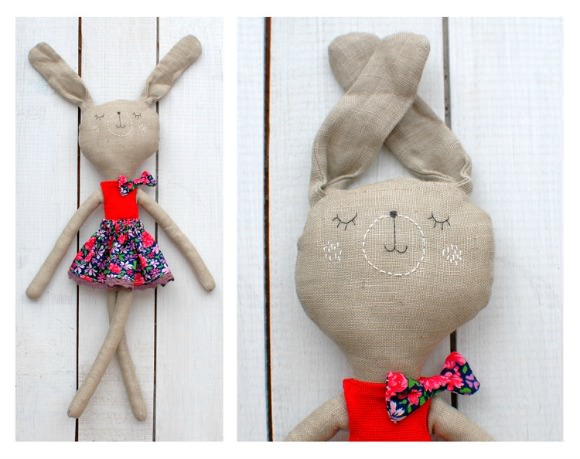 Veronique
Available from Elitsa Sarbinova.
I stumbled on Bulgaria-based Elitsa Sarbinova blog a couple of months ago and fell head over heels for her beautiful handmade soft toys. Take your time with this one; there's so much to see in these plush dolls: exquisite details, facial expressions, and great sense of character.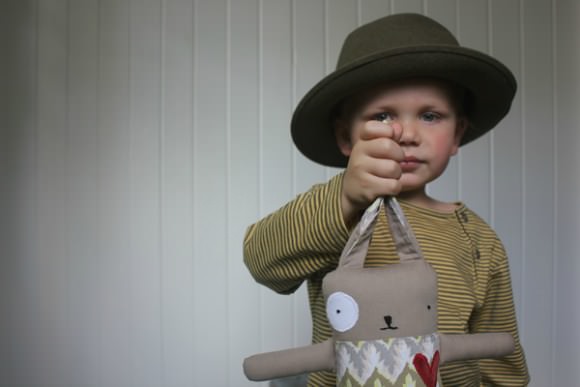 Handmade Rabbit Friend
Available for $50 from Udder.
How lovely! Fliss Dodd has just added a bunny to her endearing range of handmade friends. These modern, quirky rabbits are made from beautiful, upcycled hand-printed and hand-dyed fabrics. Teo, Blossom, Ida, Alice, and Jude have all the stuff it takes to make you smile.