Cone-shaped party hats are fun, but wouldn't you rather wear a crown that looks like a birthday cake? Even better than that, this printable party hat is customizable with frosting, decorations, and even candles you can color yourself!
Design and decorate a dessert that's as simple or fancy as you want. And if the cut-out elements aren't quite what you want on your cake, you can also draw your own "icing" designs!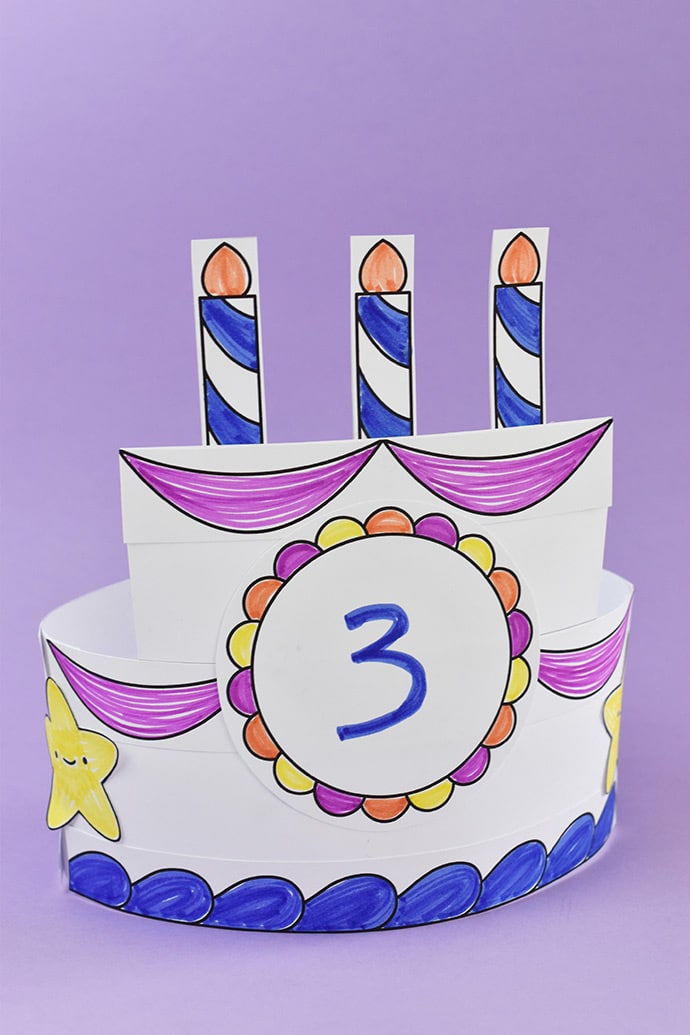 Make one of these hats for the birthday child or use this as a fun craft at a party! Because you know each kid (and maybe even a grown-up or two) will want one.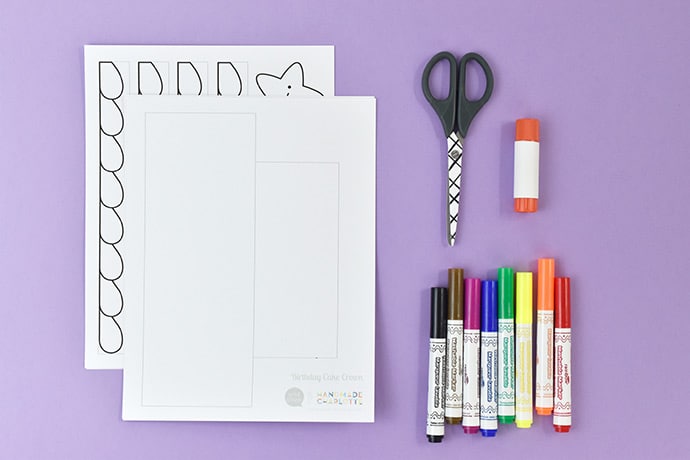 Card Stock and/or Thick Paper
Scissors
Glue Stick
Markers or Crayons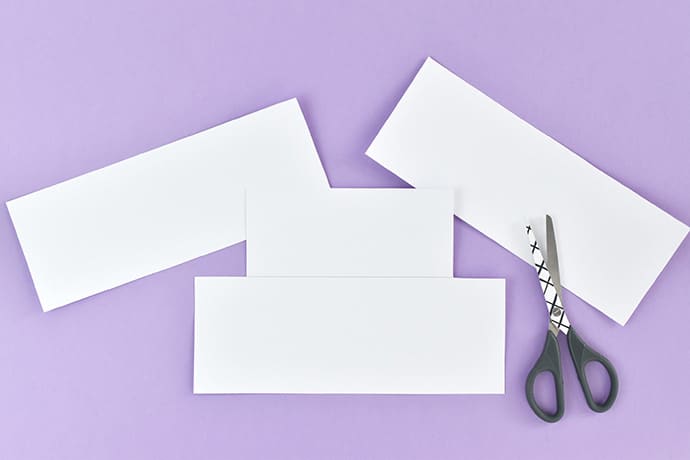 Step 1
Print the PDF pages on card stock or thick paper. Cut out around the tiered cake shape and cut the two rectangles apart. Keep the tiers attached for a tall hat or cut away the top tier if you want to make a smaller hat.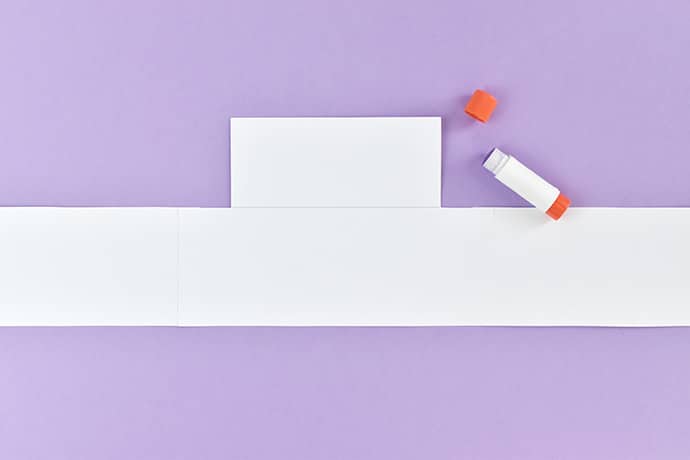 Glue the two rectangles to the edges of the tiered cake piece with about 3/4″ overlapping. Set this aside to dry.
TIP: If you're making these hats at a birthday party with lots of kids, you may want to prepare this part of the hat for each child ahead of time.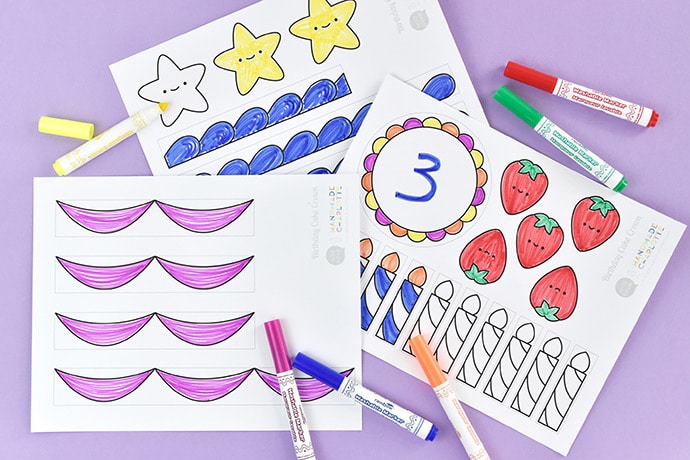 Step 2
Color the cake decorating pieces that you want to use. Icing comes in just about any color you can imagine, so get creative!
If you want to use the large circle, you can write a name, the birthday child's age, or even a fun message.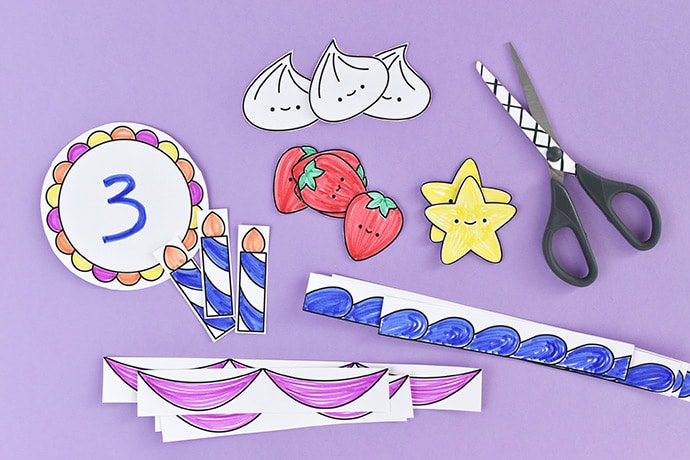 Cut out all the pieces. Kids with good scissor skills can cut around the bold lines. If they're still learning, they can cut on the thin gray lines for the more complex shapes.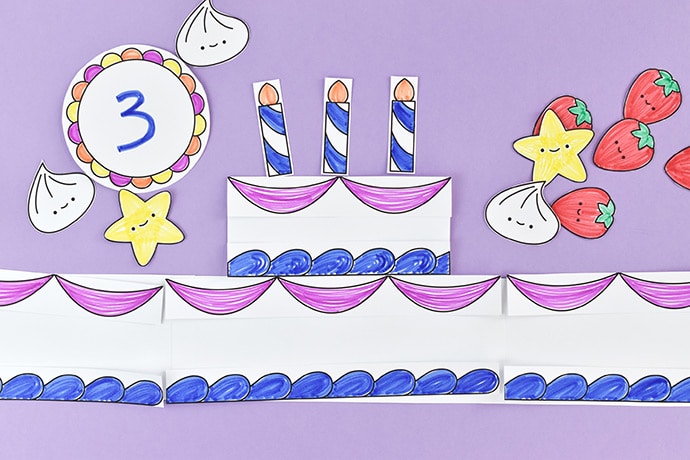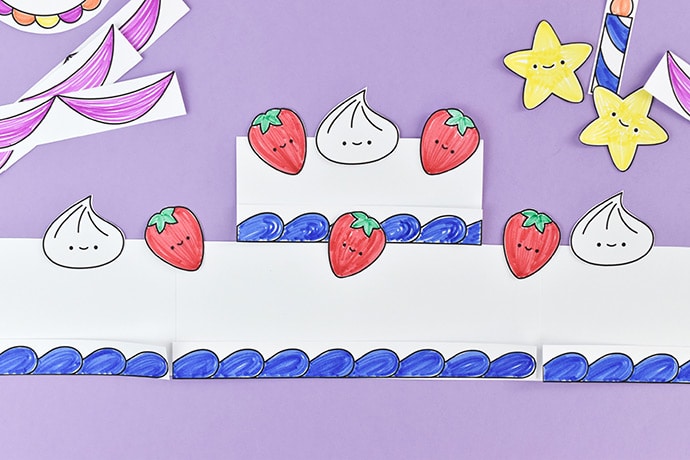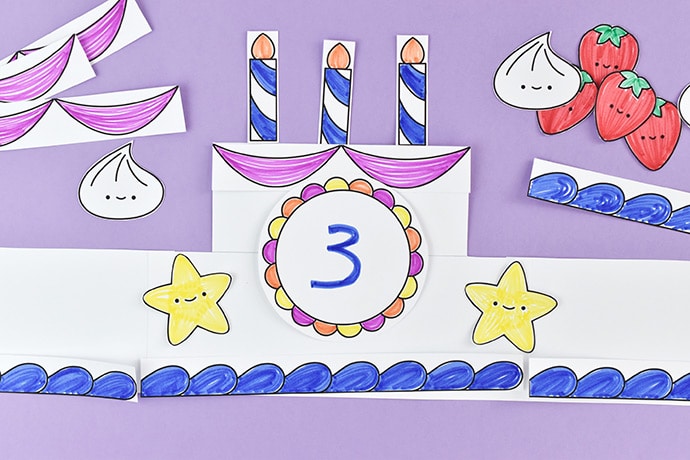 Step 3
Now it's time for some cake decorating! Rearrange the icing, candles, and other decorations to design a cake that's good enough to eat. You can make something very traditional, fluffy and fruity, or a cake that's just fun!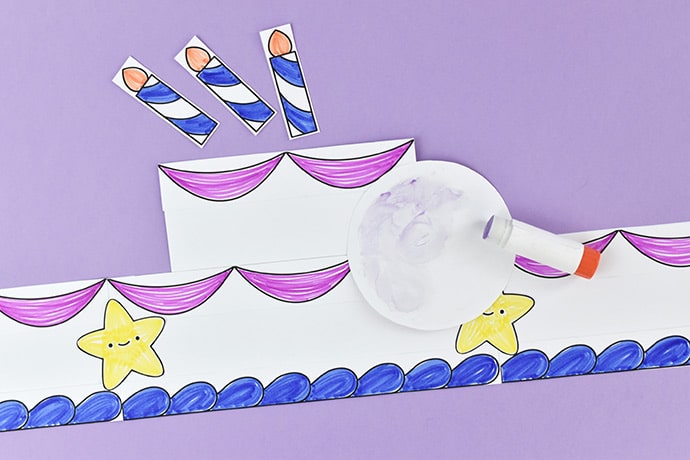 Step 4
Glue all the pieces to the cake with glue stick. The candles look best when you attach them to the back of the cake top.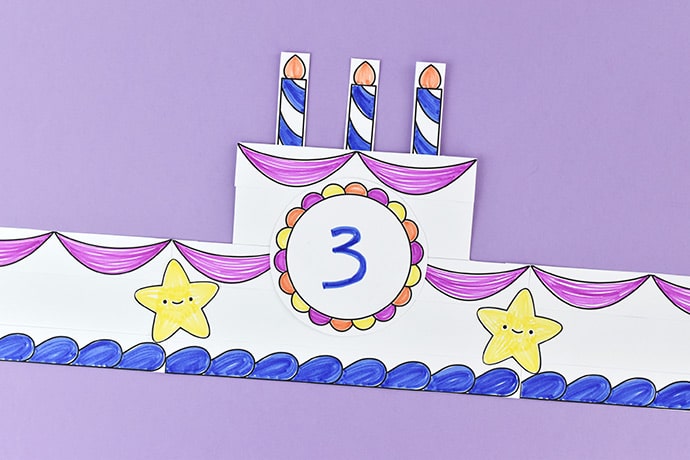 Be sure that the pieces are stuck down well and that the glue is mostly dry.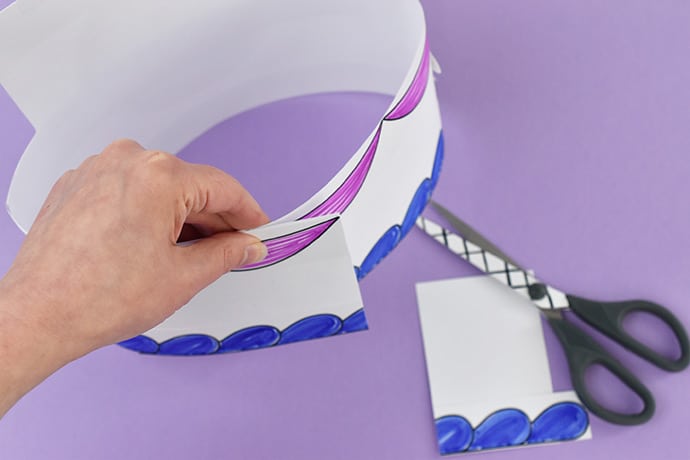 Step 5
Wrap the sides of the crown around and overlap them so they fit on a child's head. Trim away some excess from the sides and attach the overlap with glue stick. Taping or stapling this part is helpful if you don't want to wait for the glue to fully dry.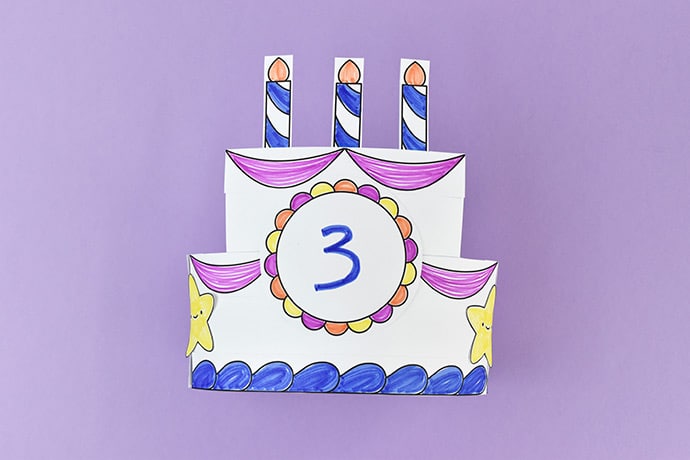 Now it's time for wearing this hat and celebrating!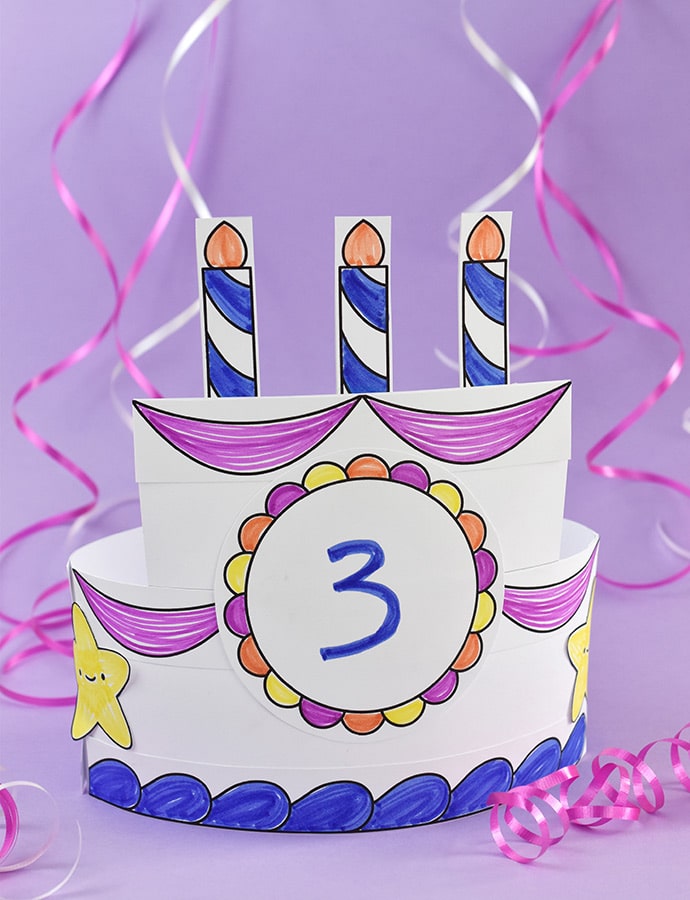 In addition to being a cute thing to wear, this cake would also make a great table decoration and a way for kids to contribute to the decorating fun.
Happy crafting!