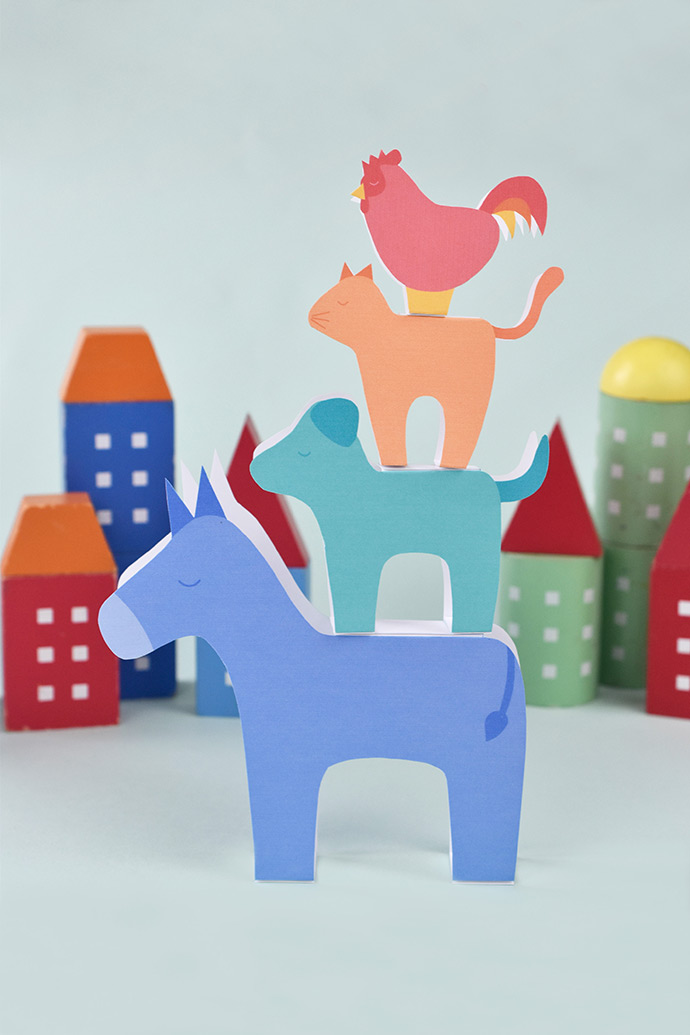 Tell the story of the Bremen Town Musicians with these printable animals that you can stack up like in the classic from the Brothers Grimm. Once you print and assemble the donkey, dog, cat, and rooster, create your own balancing tower of creatures!
In this story, four animals leave their farms to become musicians in the town of Bremen. They end up scaring off a house full of robbers and save the town. I've always loved the Musicians of Bremen Town. That may be because it has a folk-tale feeling to it more than the typical Grimm fairy tales. Of course, a tower of animals is also pretty cute!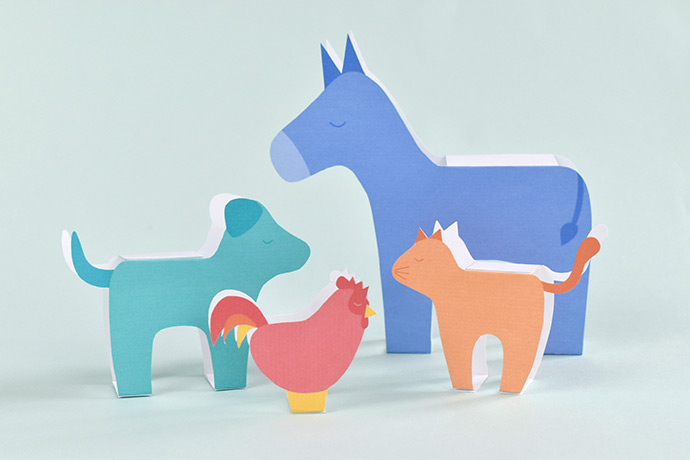 If you aren't familiar with the story, be sure to look it up. Then create these stackable paper toys to act out the tale as you read!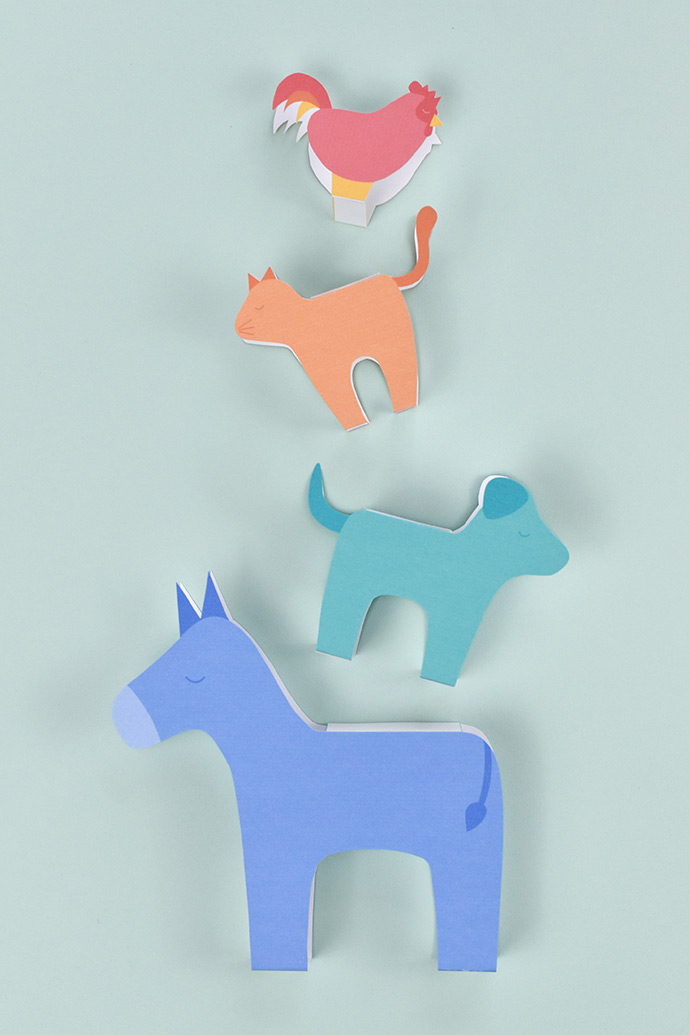 Ready to make your own Bremen Town Musicians? Let's get started!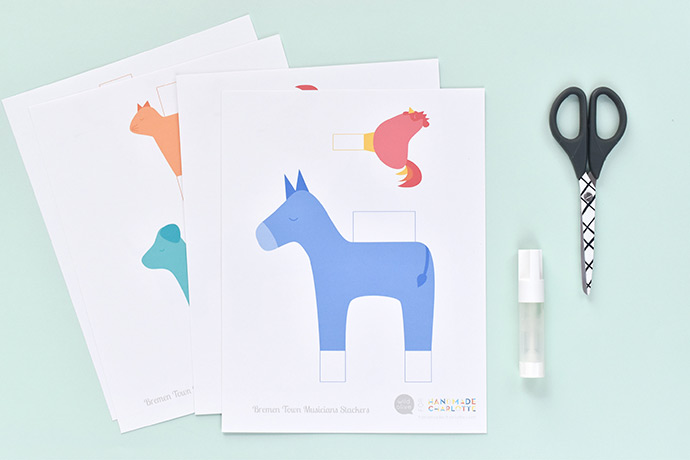 Cardstock
Scissors
Glue Stick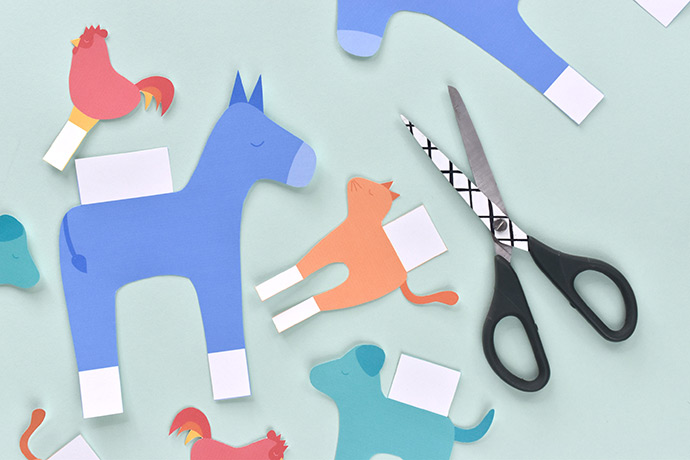 Step 1
Print the Bremen Town Musicians Stackers pages on card stock. Cut out all the pieces. Be sure to leave the white tabs attached!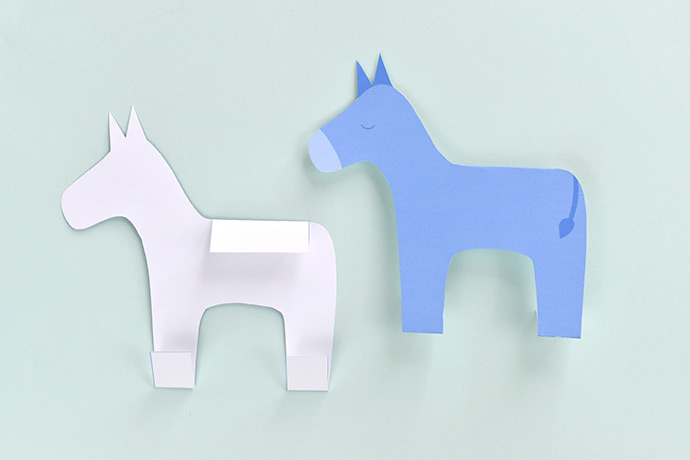 Step 2
Fold the tabs to the back of each of the cardstock animals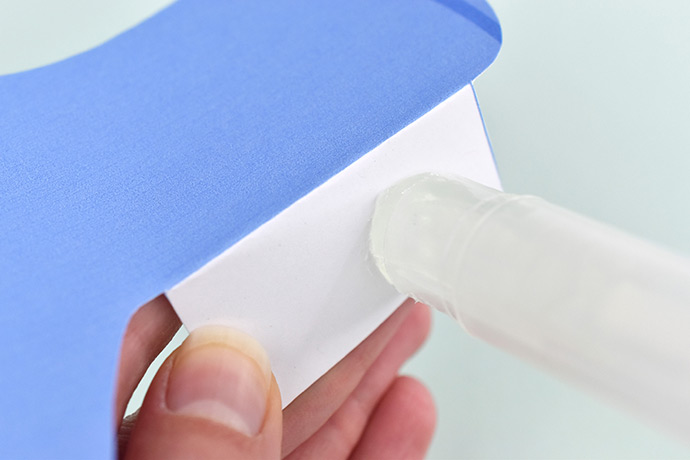 Step 3
Apply glue to all the tabs on one side of the first animal. It doesn't really matter which side of the tab you add the glue, so long as you only put glue on one side.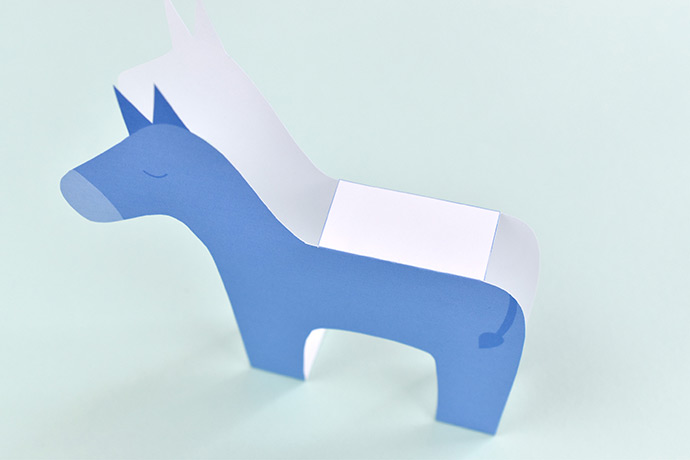 Step 4
Press the glued tabs onto the matching non-glued tabs on the matching animal. Hold the tabs for a moment so they stick.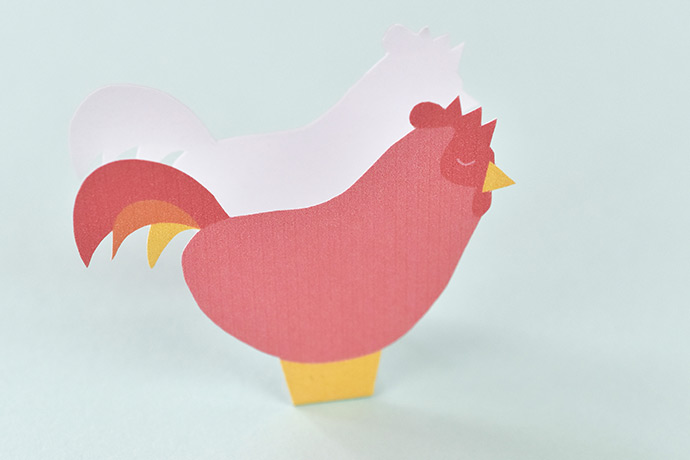 On the donkey, dog, and cat, there are three tabs each. For the rooster, there's only one tab at the bottom. You should be able to fold him so he stays upright. However, if you want you can glue the top of his body together.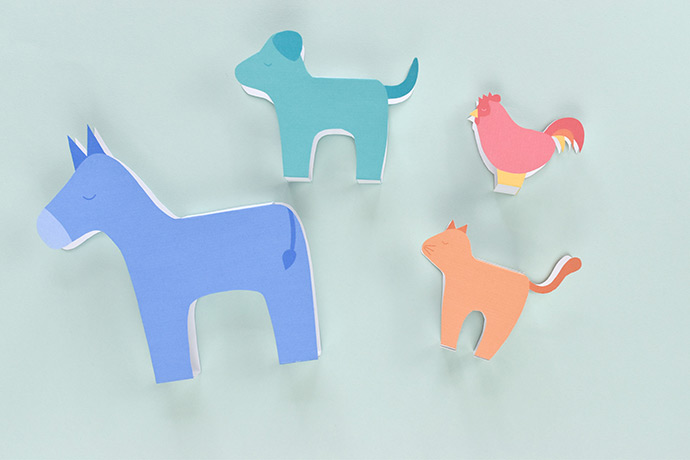 Now that they're finished, you won't want to leave these animal friends laying around, right?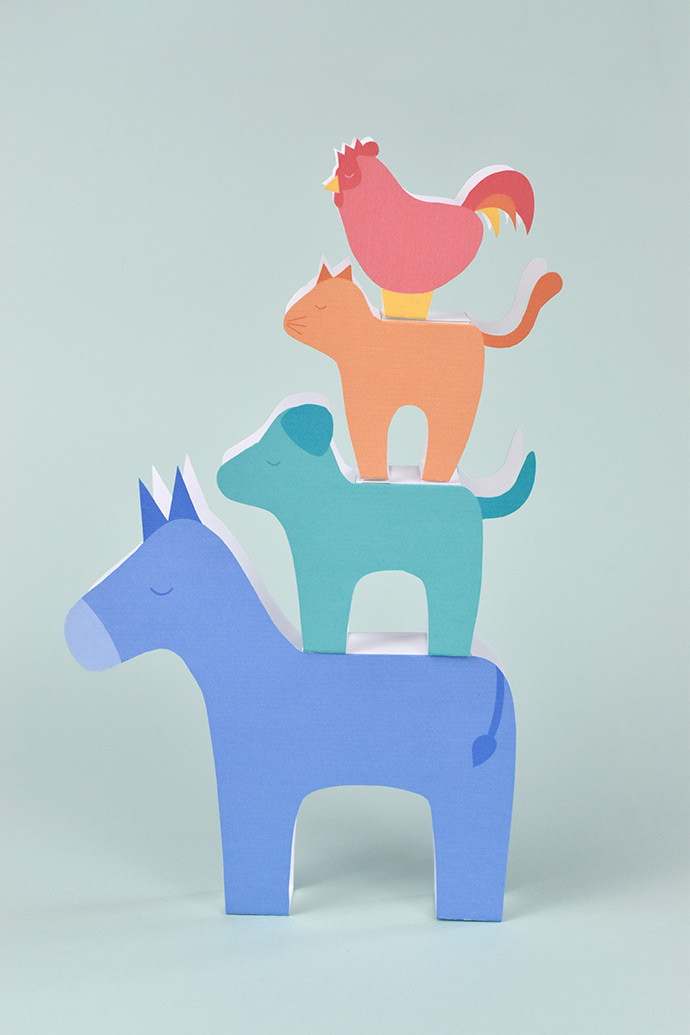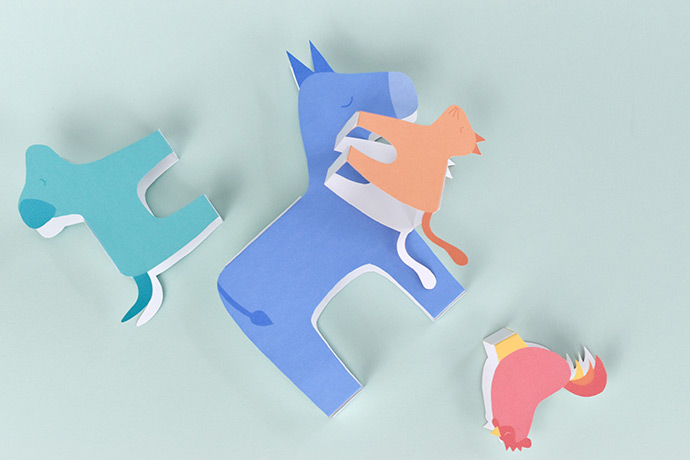 Start by stacking them up, just like in the story! They should stack easily, but if the folds are a little uneven, the tower may lean a little. It's also fun to blow them over like a big bad wolf. Wait…that's a different story…
Once you've tried making a stack of animals, use the little figures to retell the story of the Bremen Town Musicians. You may need to grab a few toys to represent the other characters in the story.
Or, instead of telling this story, the printable animals also make a great addition to your farmyard play or alongside other small toys.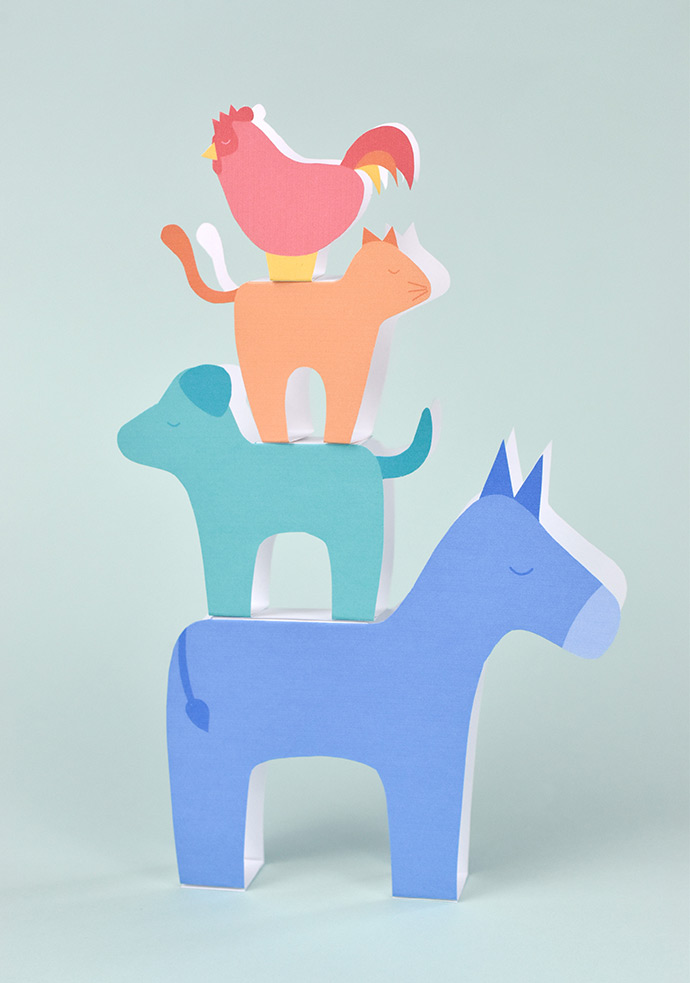 Happy crafting!