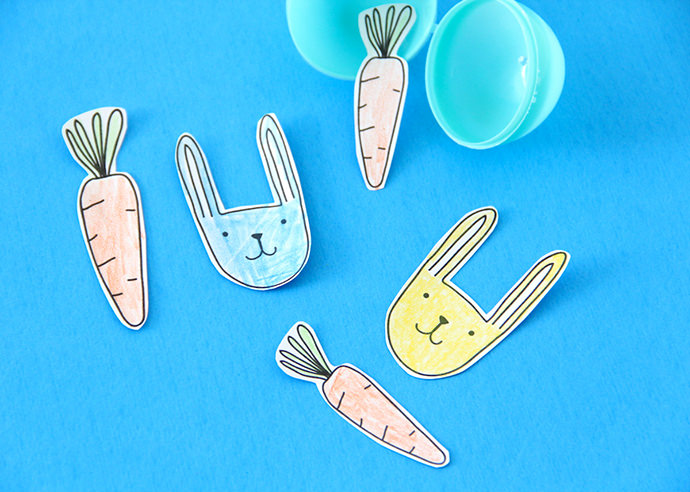 These stickers are the perfect last minute Easter treat for your little ones. They'll love coloring them and sticking them onto eggs, shirts, cards – you name it! My family always has a big family Easter egg hunt every year and this year, as a fun candy alternative, I'm thinking about filling a few eggs with blank printables ready for the lucky finders to color. That way, the fun doesn't have to end after all the eggs have been found.  Also, how about painting these with water colors? I think that would be beautiful.
Printable sticker paper
Scissors
Crayons. color pencils, or water colors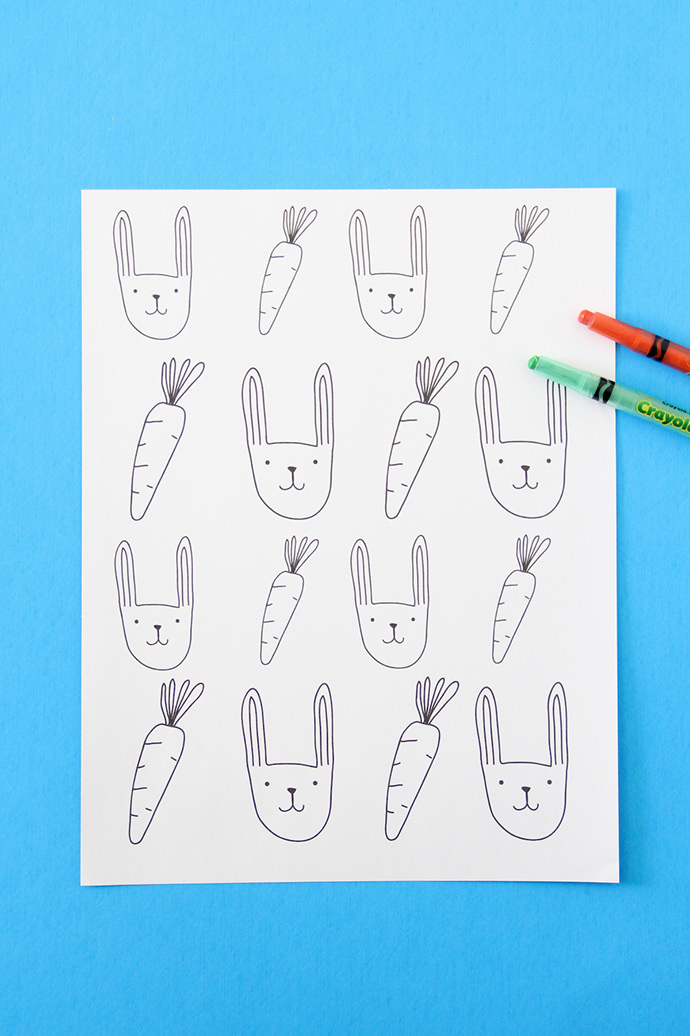 Step 1
First, download and print off the bunny and carrot printables. There are two sizes of both, just to add a little variety and make them more fun.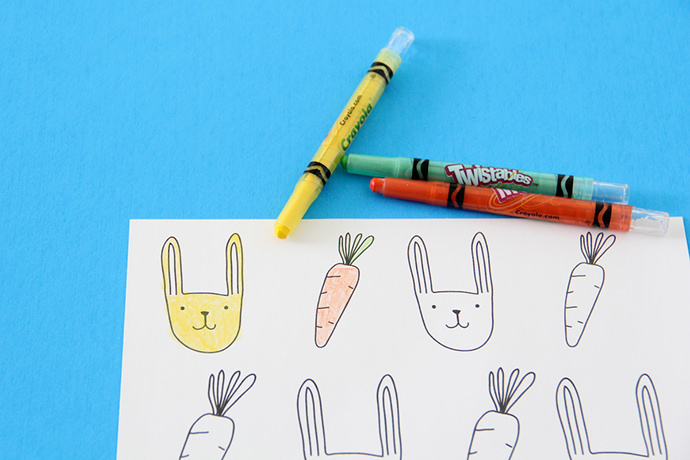 Step 2
Have your little ones color the pictures. There's no wrong way! Blue rabbits are totally acceptable.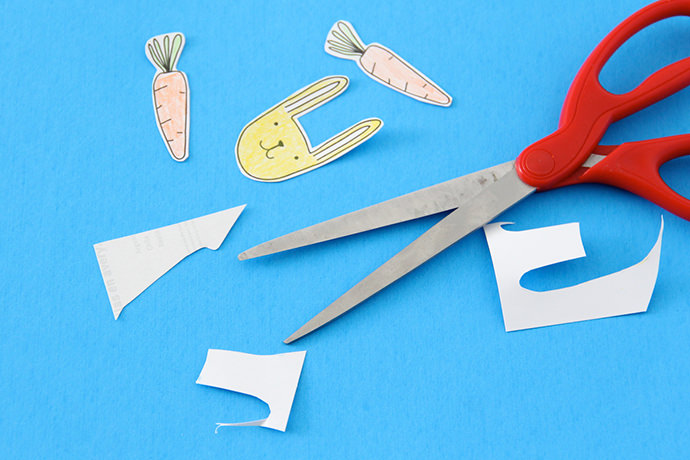 Step 3
Use scissors to cut out the shapes. When you're ready to play with your stickers, just peel off the paper backing and enjoy!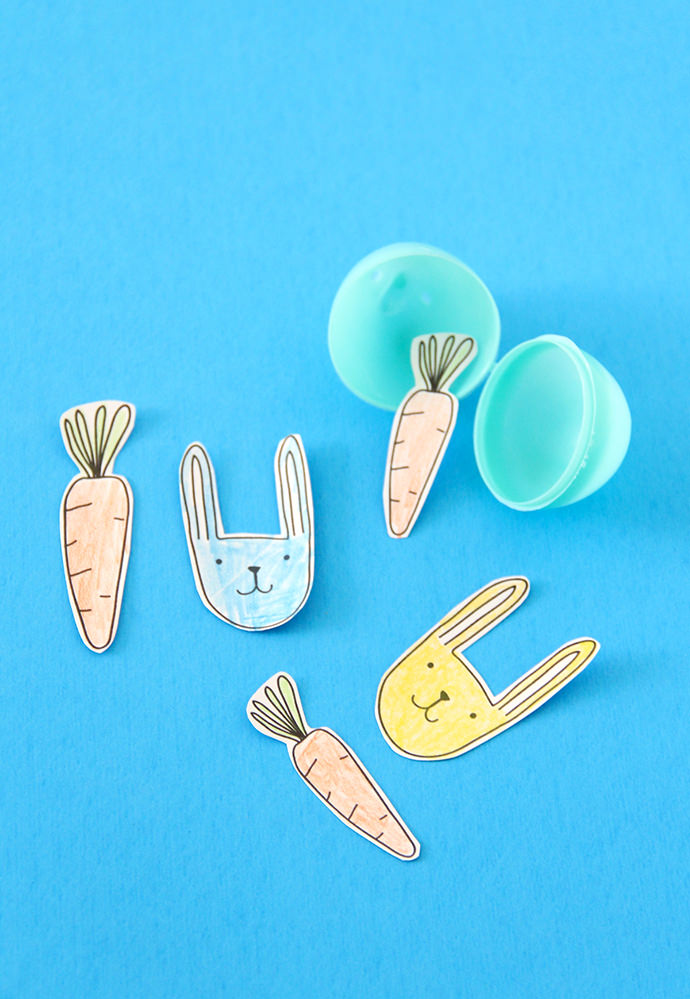 Hippity-hoppity-happity playing :)