Upgrade simple holiday ornaments into colorful Christmas characters and animals with these cute printable pieces! Santa, Mrs. Claus, Rudolf, an elf and a penguin all make an appearance! With just a bit of paint and some friendly cutouts, you get baubles that might just make you giggle at their fun shape.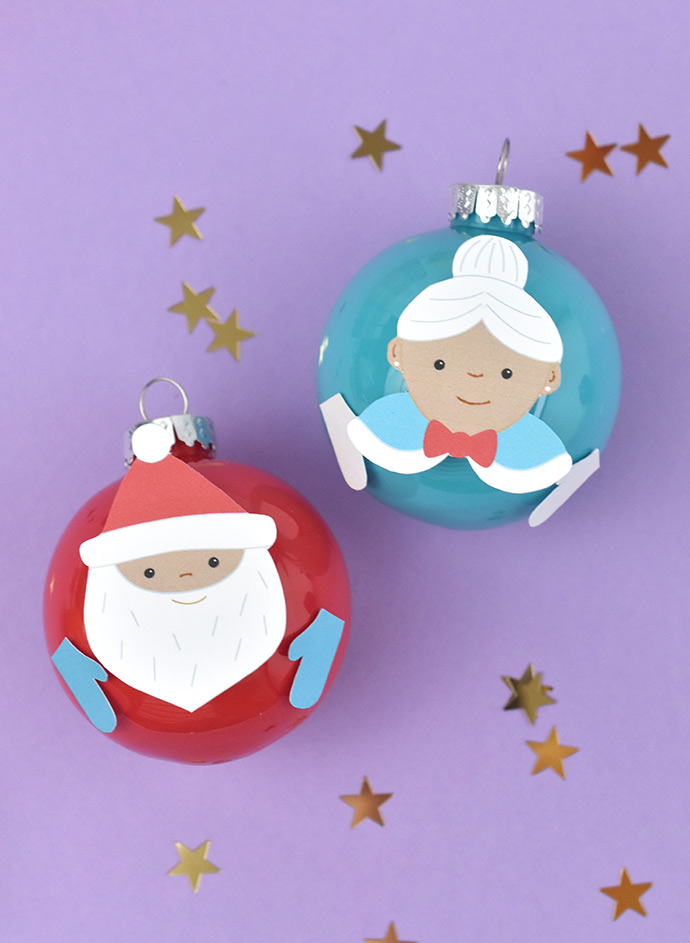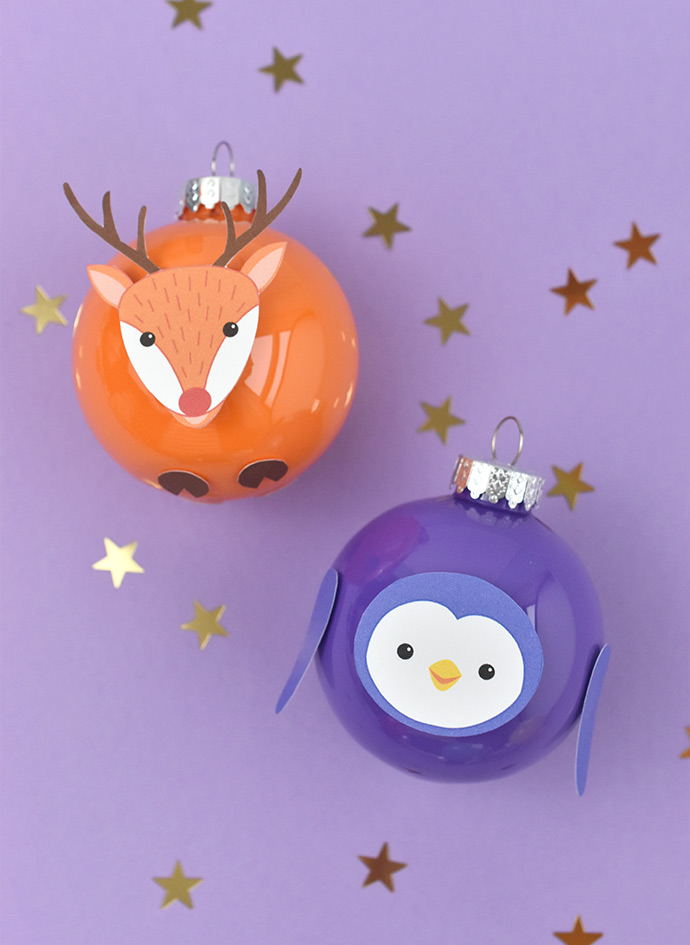 To make these easy ornaments, we started with clear plastic classic ball ornaments and then customized the colors with paint inside. All that's left is to add the printed faces and some mittens, flippers or hooves.
You can use paint colors that match the printable pieces or mix it up a little.
Ready to create some fun decorations?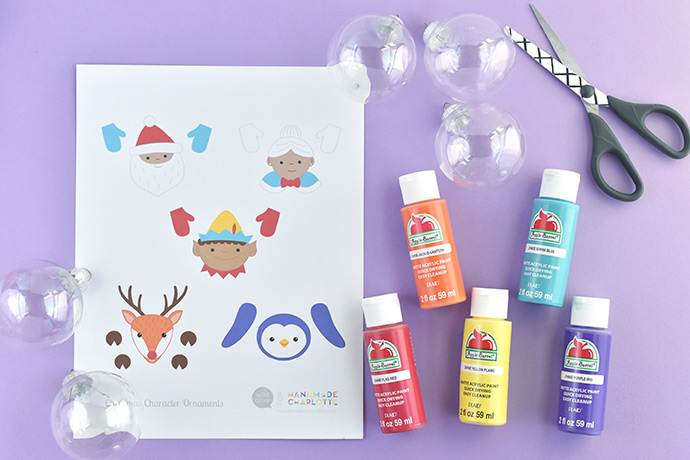 Clear Plastic Ornaments
Acrylic Paint
Card Stock
Scissors
Adhesive Dots
Step 1
Remove the tops of the ornaments and choose your paint colors.You can also skip painting the ornaments and either leave them clear or work with plastic ornaments that are already colorful.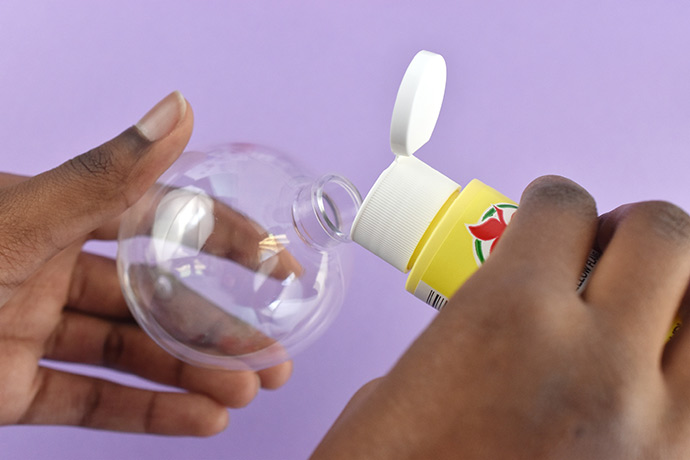 Step 2
Squeeze some paint into the first ornament. Start with a teaspoon or two of paint.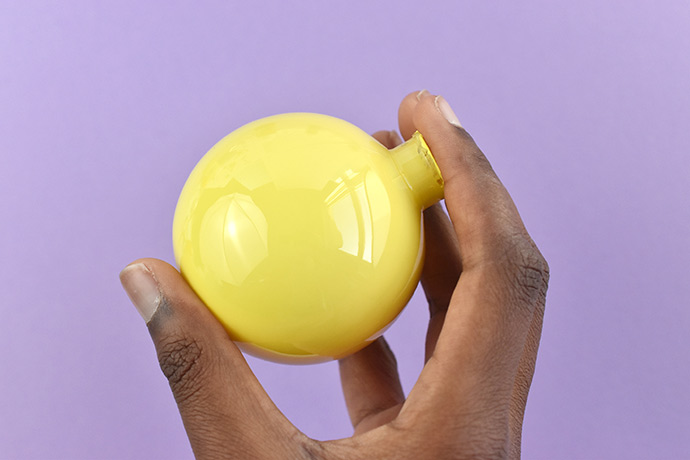 Cover the opening on the ornament with your finger, then swirl and shake the paint around to coat the entire inside. Add more paint if needed, but you can also let the ornament sit upside down which will allow the paint to move and drip on the sides of the ornament.
If you don't want to get paint on your finger you can hold a piece of paper towel or wax paper over the hole as you shake the paint.
Set the ornament on a paper plate or some wax paper and let the paint drip out and dry. You may need to lift and move the ornament more than once if there's a lot of paint.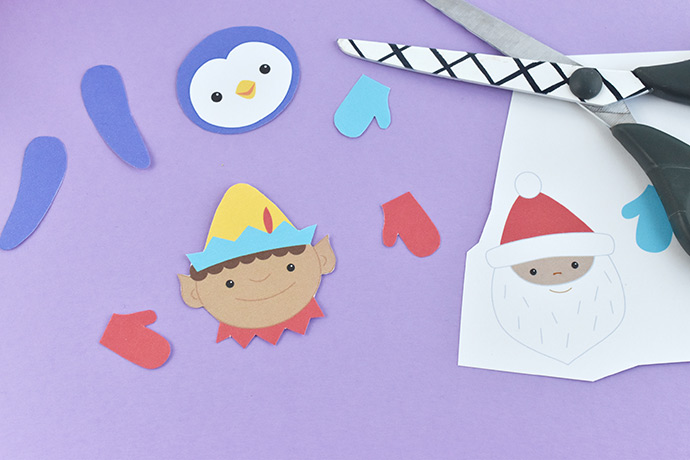 Step 3
While the ornaments are drying, print the Christmas Character Ornaments PDF on card stock then cut all the pieces out.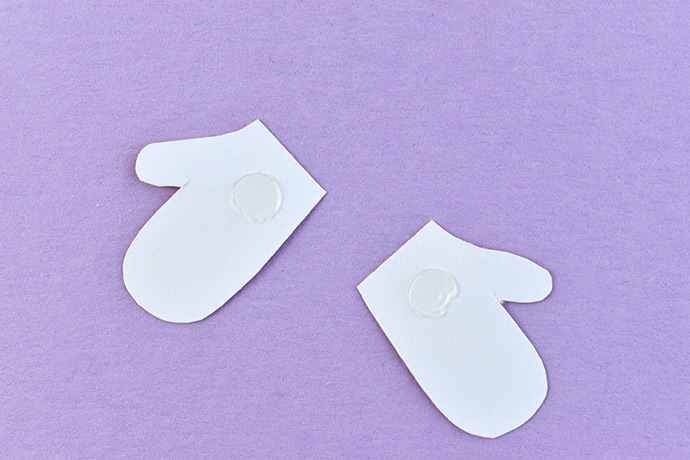 Step 4
Place the top back on the ornament.Use adhesive dots on the back of the pieces.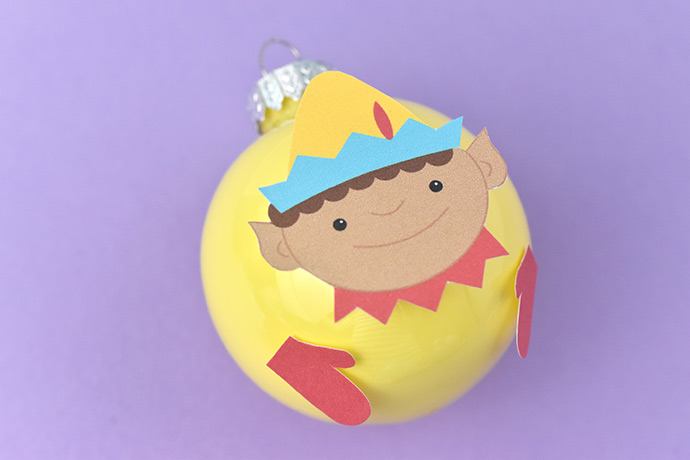 Attach the face to the middle of the ornament, then add the extra pieces.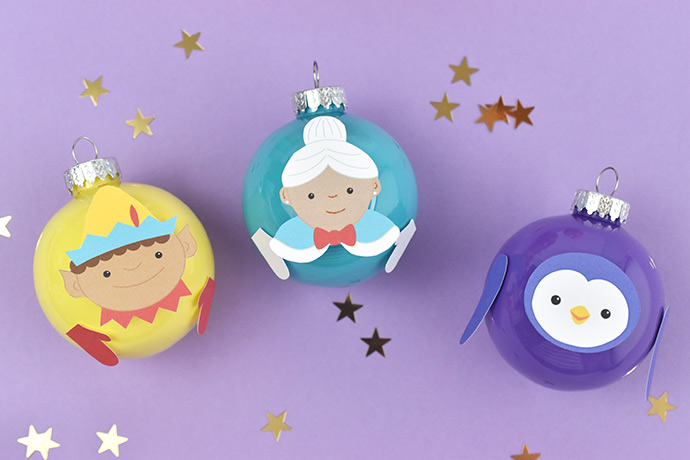 For Santa, Mrs. Claus, and the elf, place the mittens just below and to the sides of the face. For the reindeer, attach the hooves to the bottom. For the penguin, add the flippers on the sides.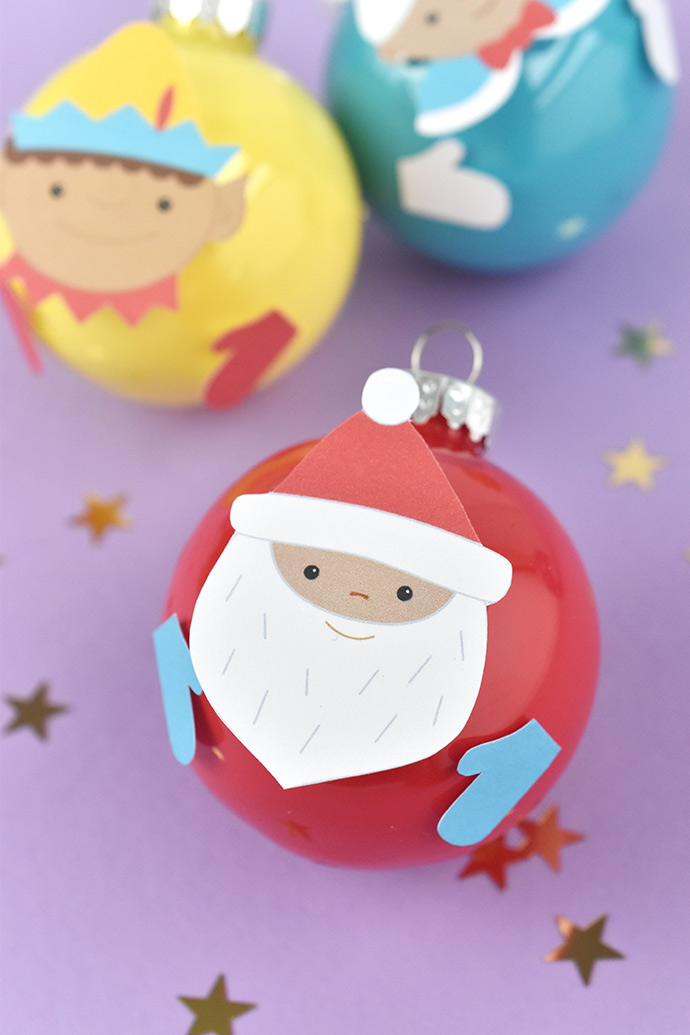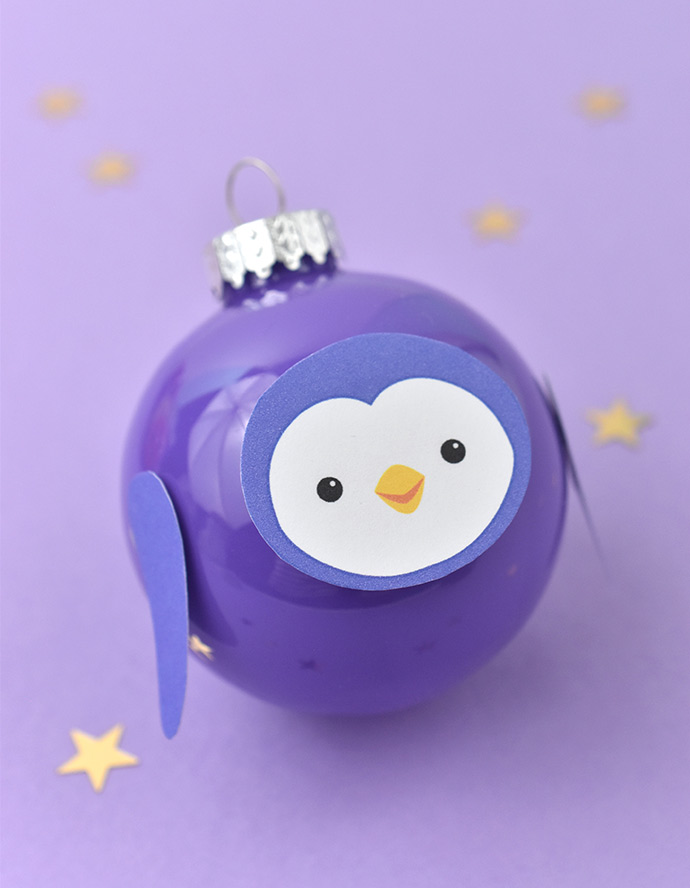 Your new ornament friends are ready to hang on your tree. They might even like to hang out together!
If you want to change up how you make these, try filling the clear ornaments with colorful items instead of paint. For example, you can use paper shred, colored tinsel or crumpled tissue.
You could also use these little faces and accessories to decorate small bags or boxes for wrapping gifts or anything else that might just need a bit of holiday cheer.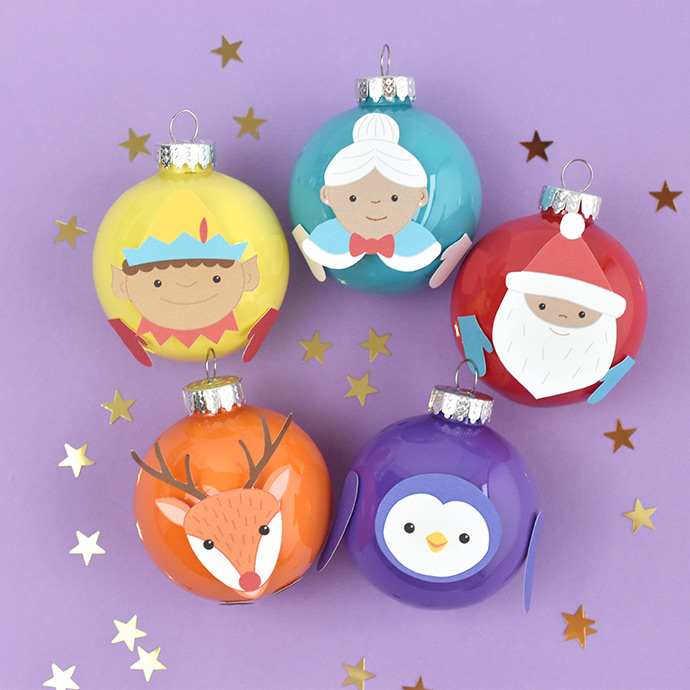 Happy crafting!