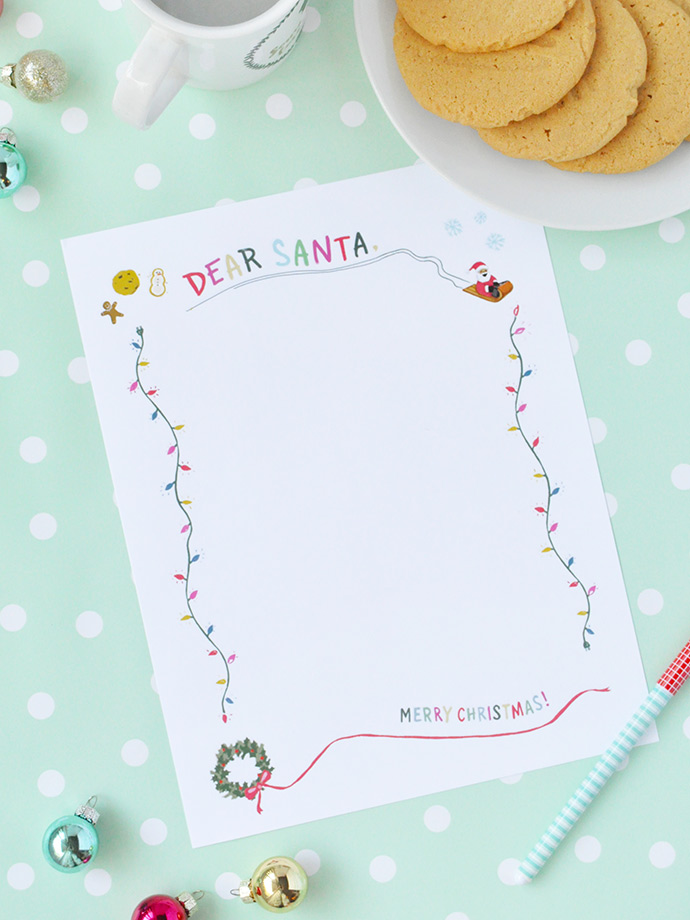 Can you believe there are only a few days left until Christmas? Boy does time fly this time of year. We have a few more DIY projects to share before the end of the year, and today we're excited to share this printable dear Santa letter designed by our friend MJ Kocovski! If you're not already familiar, we worked with MJ on a handful of printable projects and fun Instagram templates this past summer – you can see more of those right here.
This time around, we collaborated on these special holiday-themed Instagram templates and today's printable. We've been having so much fun playing along on Instagram – if you haven't already, go check them out in our "Templates" highlight. All you have to do is screen grab the slide, post into your own Instagram story, and get ready to play! This time, the templates include a festive "This or That" game, a blank Christmas tree you can decorate with emojis and gifs, and a Christmas-themed bingo board! And don't forget to tag @handmadecharlotte and @theresgoodinstore when you post so that we can see what you come up with!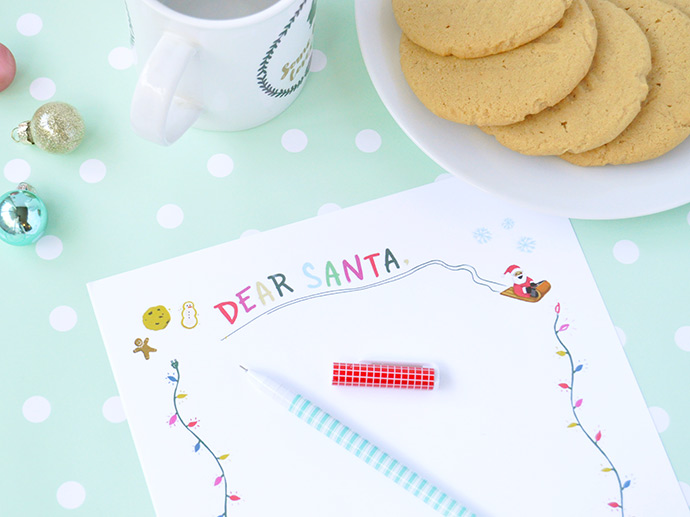 Today we're sharing the last part of our holiday design series with MJ – this adorable Santa letter! Get the free printable here. Isn't it the perfect addition to Santa's milk and cookies this year? Kids will love writing Santa a little note on this colorful stationery.
Happy holidays!