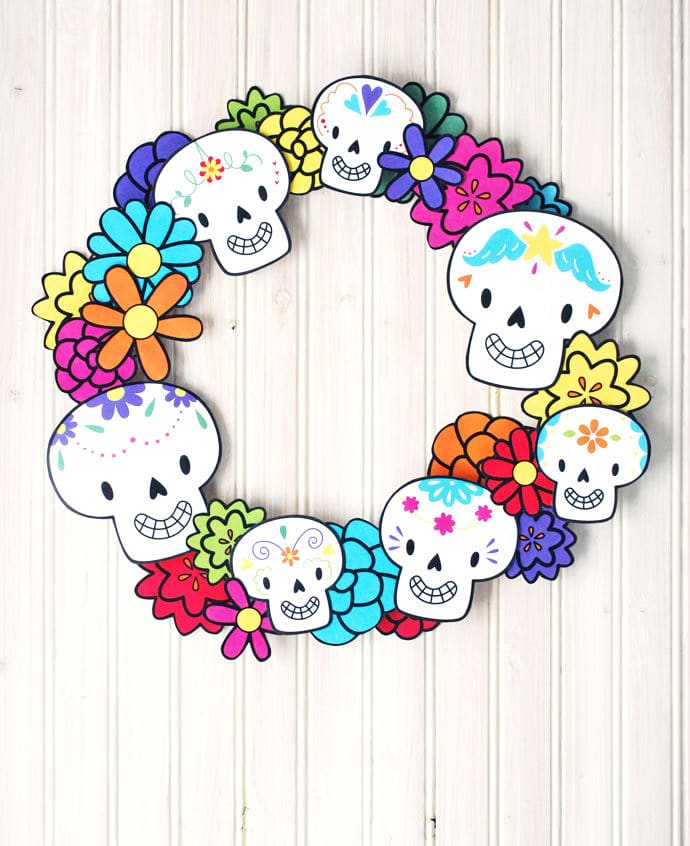 The celebration of Dia de los Muertos is a colorful holiday filled with flowers, special bread called pan de muerto, and lots and lots of skulls and skeletons. The true spirit of the holiday is to honor those who have died, but sometimes the decorations can look a little scary, so this easy wreath is a fun and friendly way to celebrate!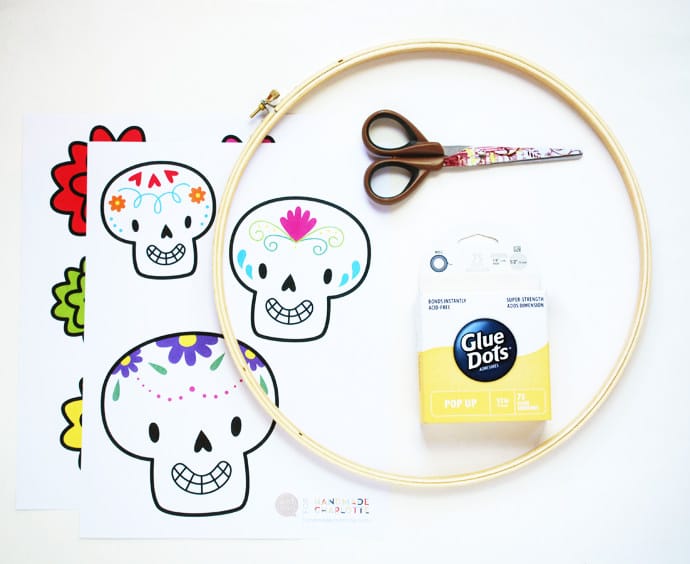 Printable Dia de los Muertos Wreath decorations (download here)
Card Stock
Large Wooden Embroidery Hoop (I used a 12-inch hoop)
Glue Dots
Scissors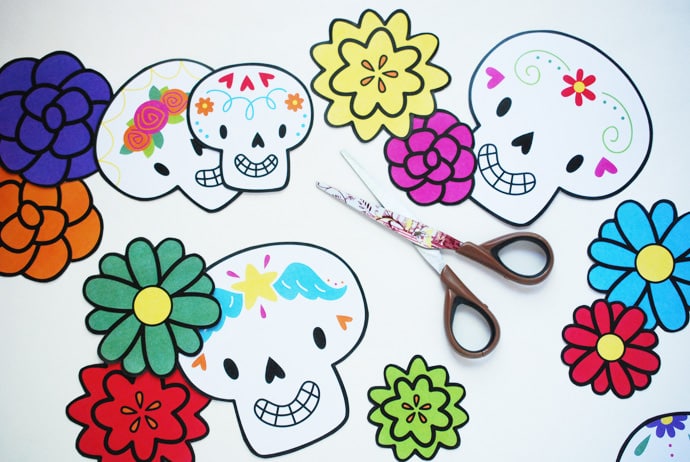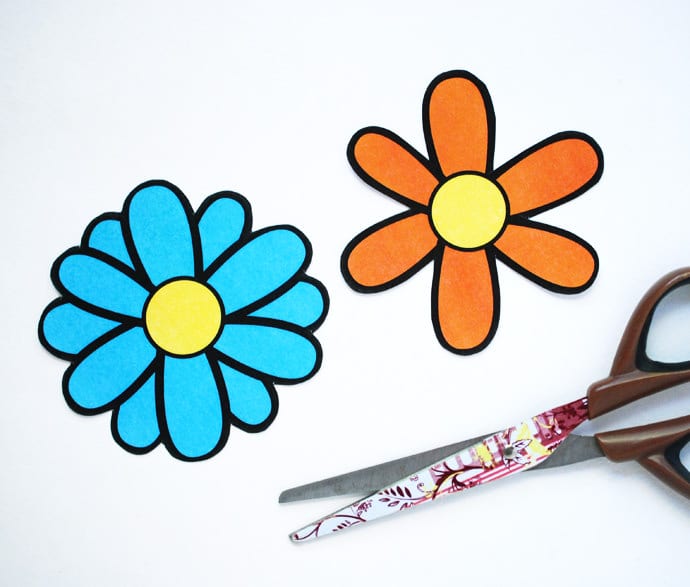 Step 1
Print the flower and sugar skull pages onto card stock and cut them out. For the flowers, you can cut around the outside or cut away some of the petals to add variety.
Included in the PDF are two pages in black and white so you can design your own sugar skulls and flowers to match.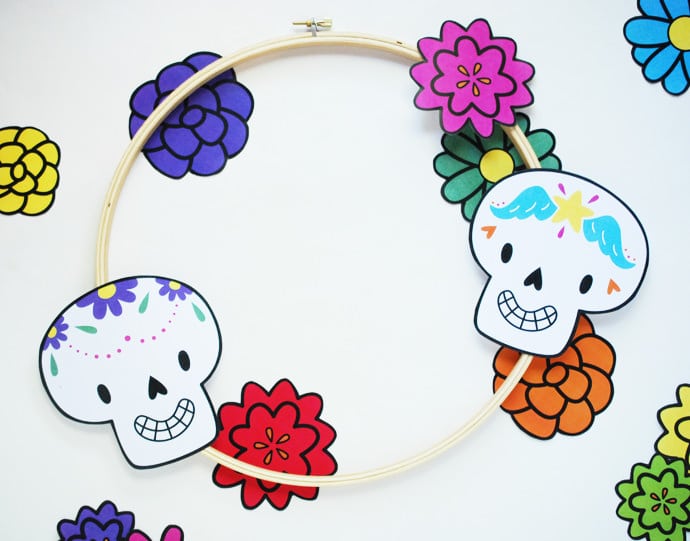 Step 2
Arrange the cut out pieces on the embroidery hoop. Start with a layer larger skulls and flowers, and try out placing some behind the hoop and some on top. This will add some nice dimension.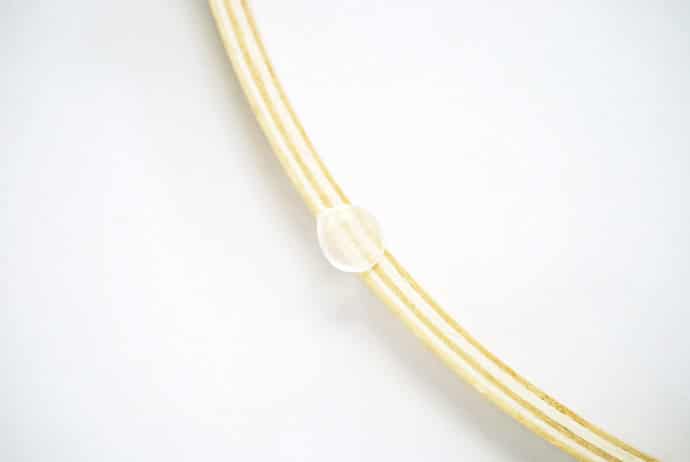 Step 3
Use glue dots to attach the pieces to the hoop. You can cut them in half if you don't want them to overlap as shown. Just don't use your good scissors for this!
Because glue dots keep their thickness, they'll help add even more dimension to your wreath, so don't try to flatten them out as you work.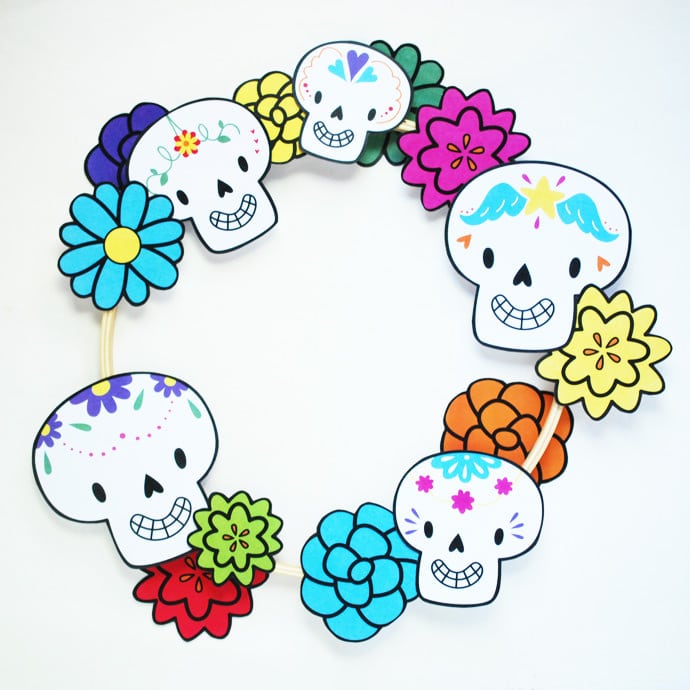 Step 4
Add more flowers and skulls, overlapping them and building up layers as you go.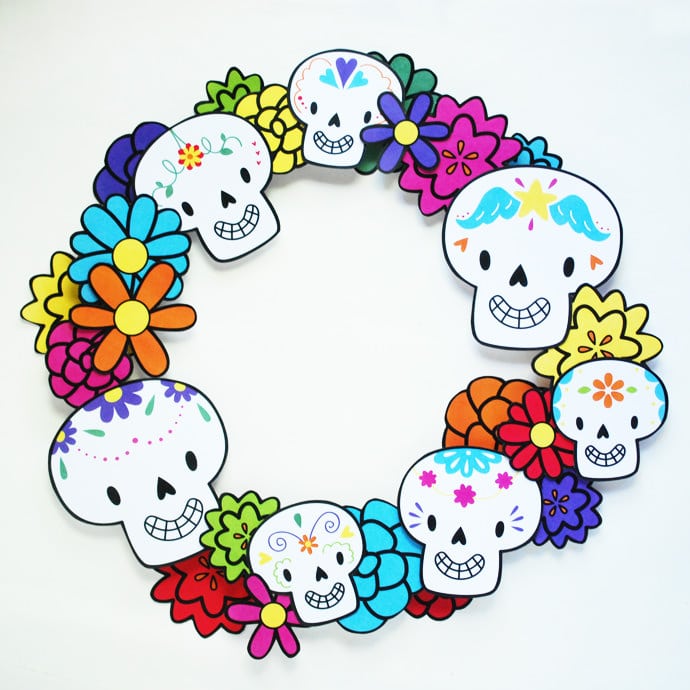 Step 5
After you've covered the entire hoop and are pleased with the arrangement, your hoop is ready to hang!
And if you find that you've stuck down some pieces in places you don't like, you should be able to carefully remove them without ruining the other elements.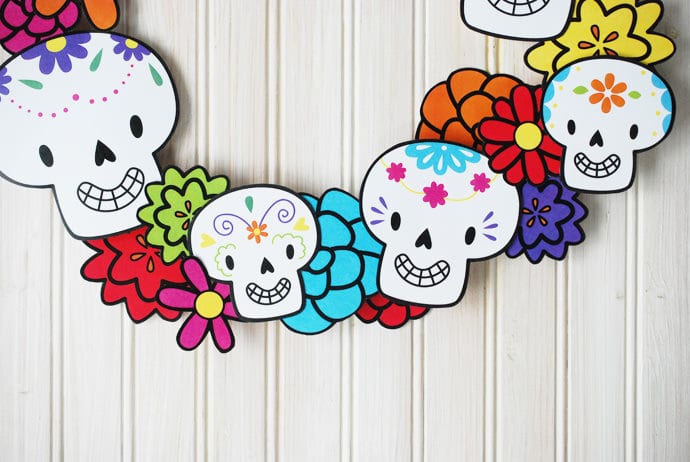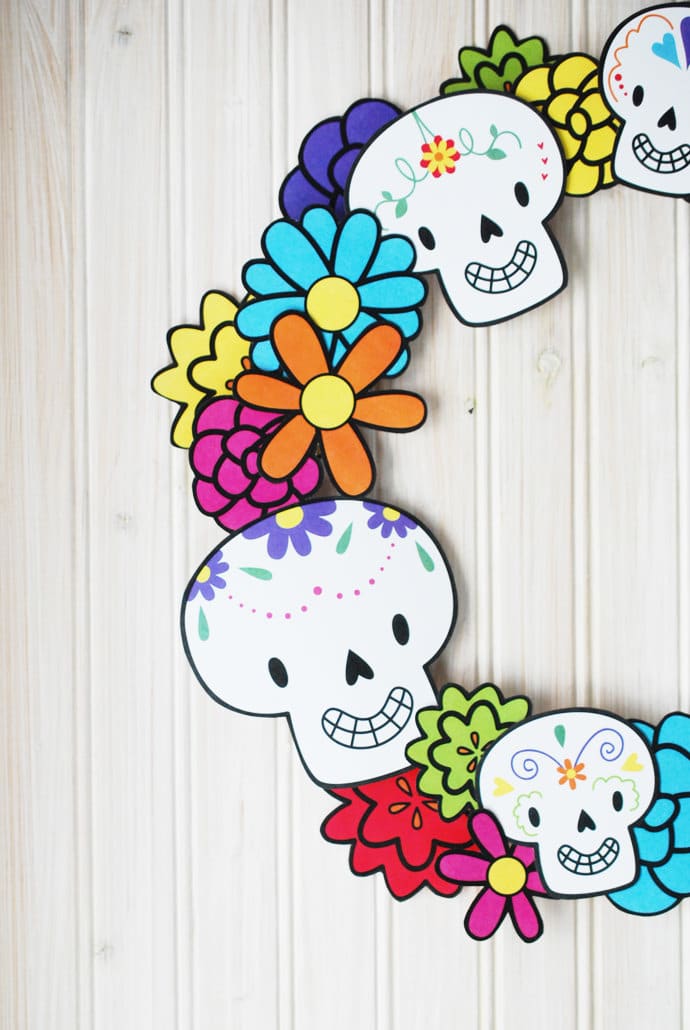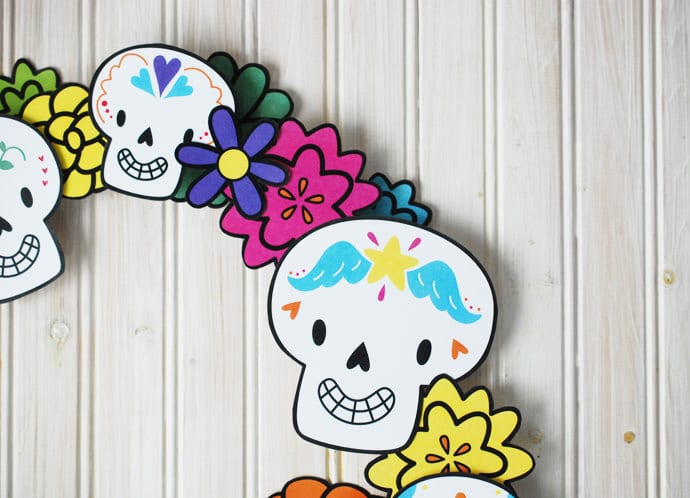 There's nothing scary about these skulls!
Of course, the pieces can be used for lots of other things too. Think garlands, table decor, and more!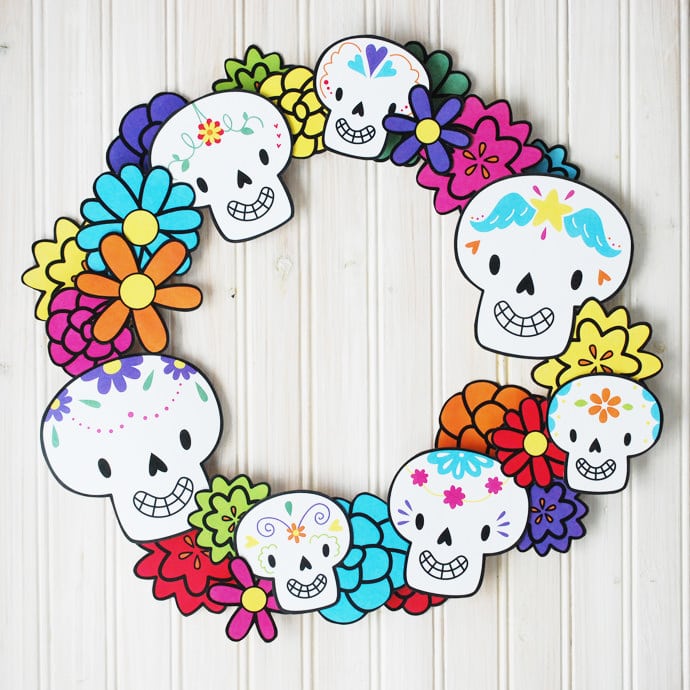 Happy crafting!