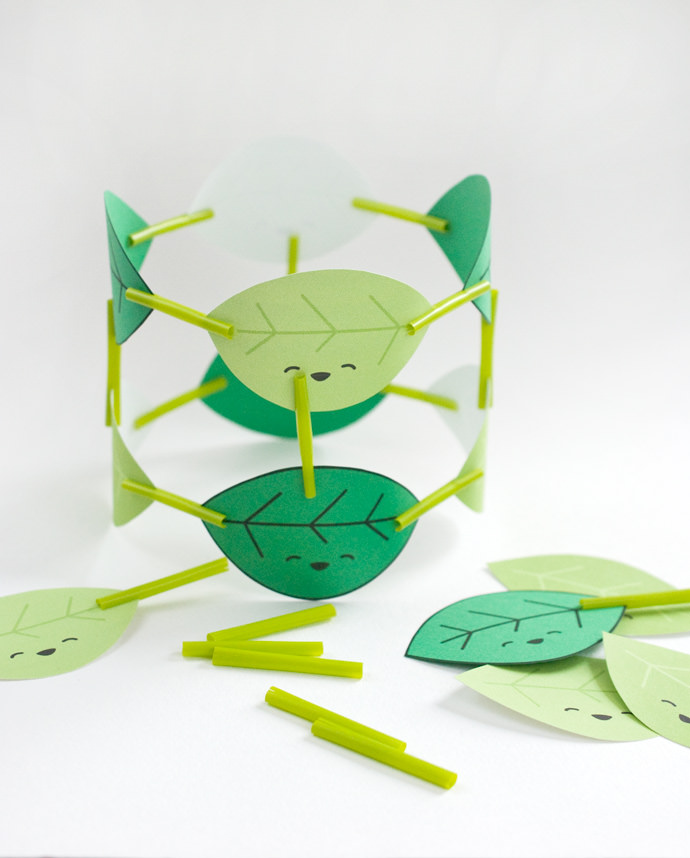 Create your own "stem" lab with some laughing leaves and stems made out of straws! These DIY building pieces are easy to cut and construct so you kids can jump into creating.
By connecting the funny foliage they'll explore building techniques and see what works and what doesn't. Extend the fun by challenging them to make specific shapes or designs, or add in other small toys.
Ready to get building?
Paper Leaf Stacking Game PDF Template (download here)
Card stock (white and/or green)
Green straws
Scissors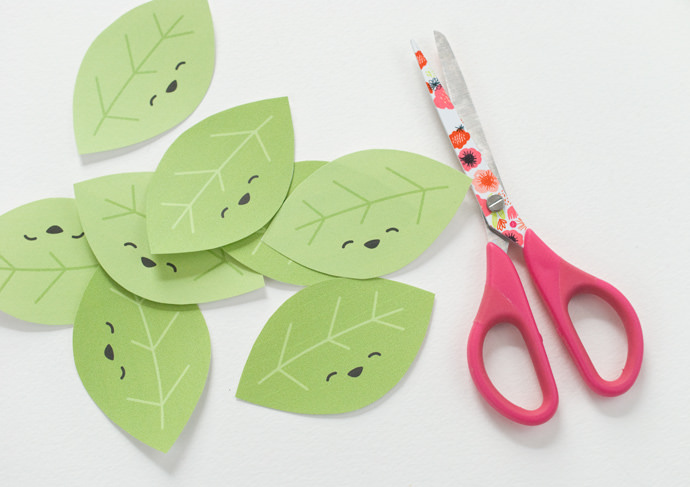 Step 1: Prepare the Leaves
Print the Paper Leaf Stacking Game template on card stock. The PDF has both full-color and black/white versions so you can either print on white or green paper. Make several pages of leaves.
Cut out the leaf shapes.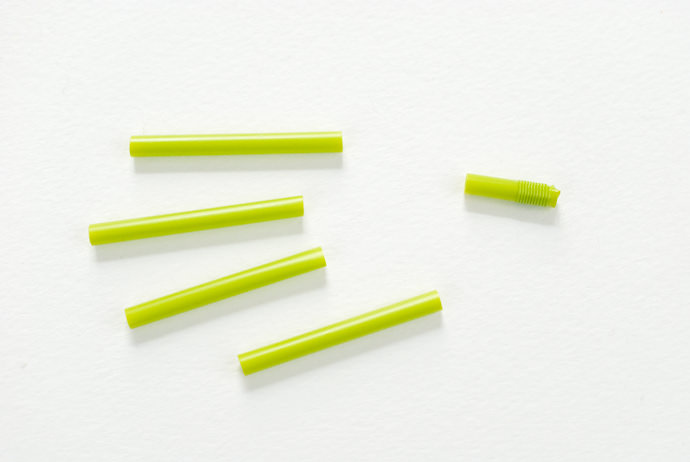 Step 2: Prepare the Straw Stems
Cut the straws into four 2" pieces. If you're using flex-straws, discard the flex section.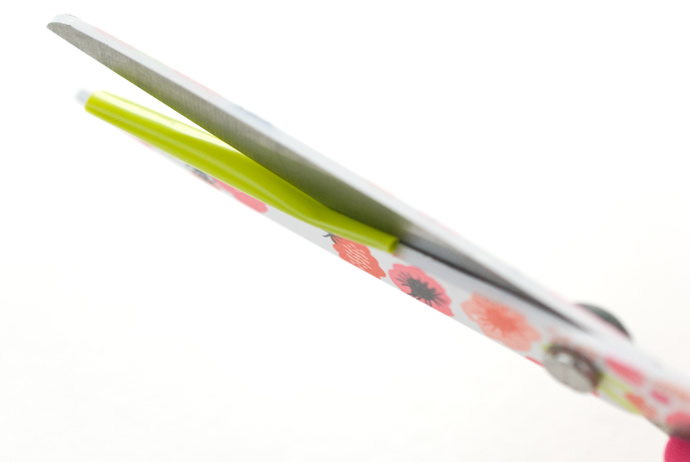 Cut a slit through both sides on each end of the straw pieces. The slit should be at least 1/2" long. Try to center the slits and keep them aligned with the cuts at the other end.
You can also make some "stems" that have the cuts rotated on the second end. This will allow the leaves to connect in different directions.
If you have trouble getting the cuts even and centered, make two cuts at each end so you have more control.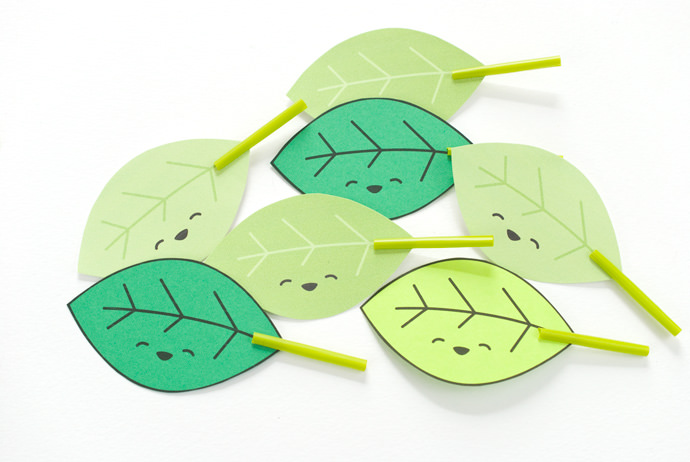 Step 3: Start Building
Slide a straw stem on one end of each leaf. This will get you started for building, but it's also the time when your leaves will look the most like little leaves with stems!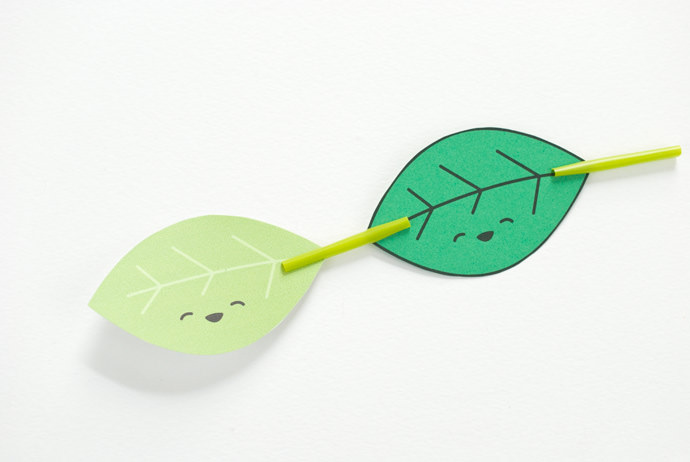 Begin connecting the leaves by sliding the stems onto other leaves.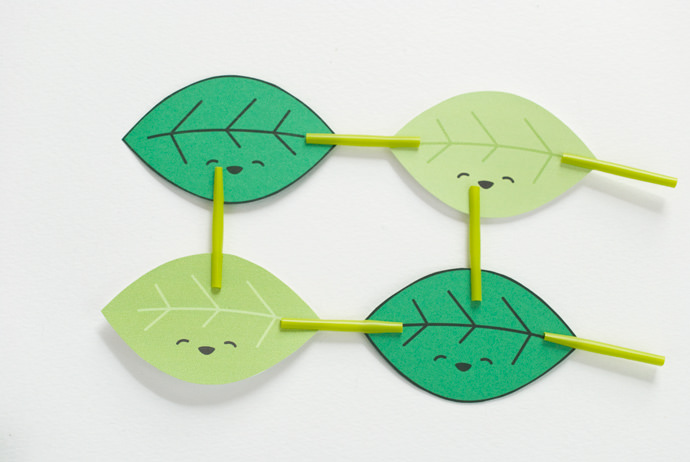 Connect more leaves with more stems that join the leaves on the sides.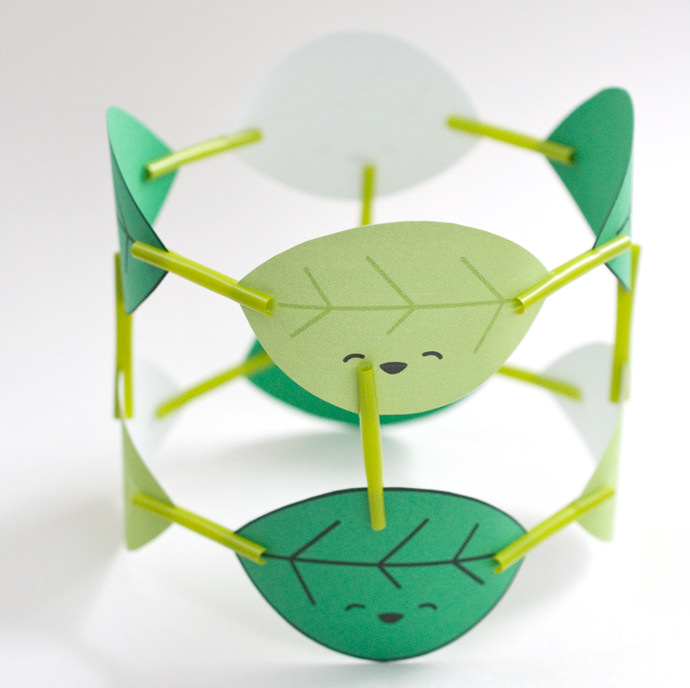 Because of the flex that the card stock has, you can wrap a panel of joined leaves to form a cylinder or other shapes. Or, fold the leaves to build in more ways.
This is where you can start to get creative because you can build in all directions!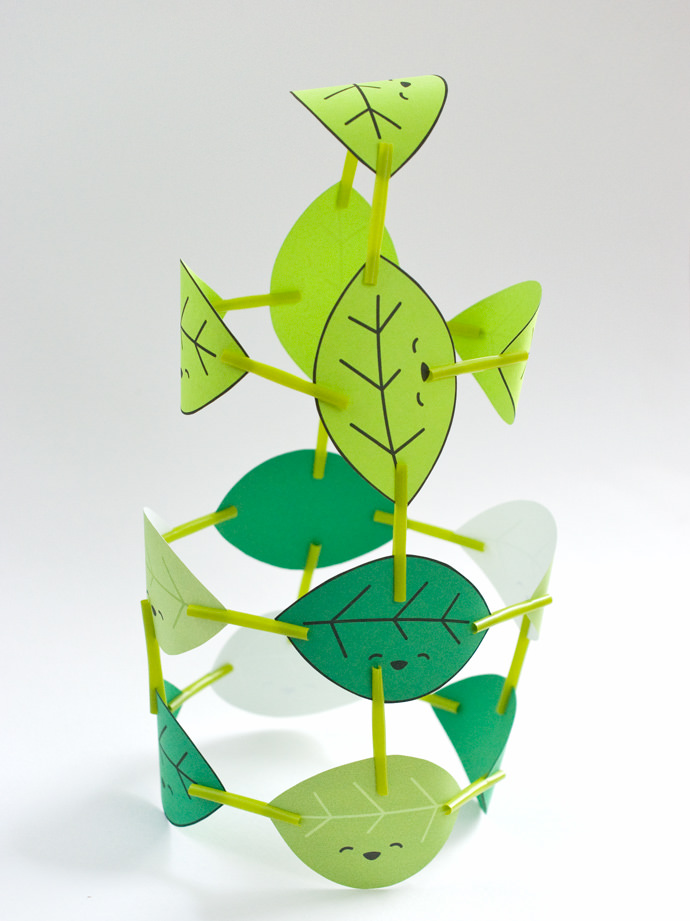 I went up with my little leaf tower! The top leaf flexes right over to make a little dome.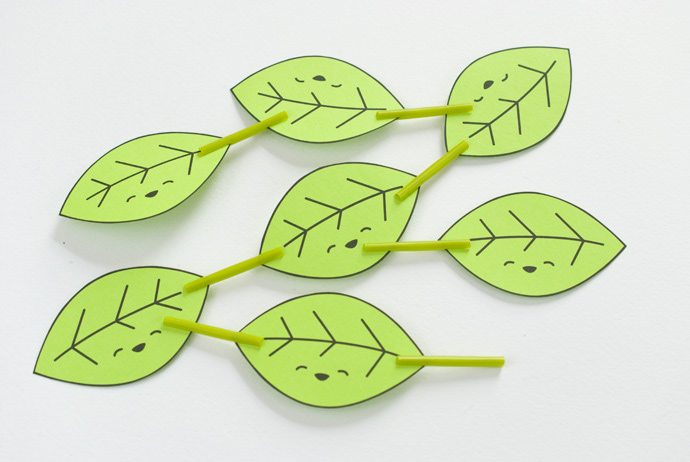 Younger builders may find it easier to work with the leaves laying flat instead of three-dimensional. Make zig zags, color patterns, or other designs.
The leaf friends will keep on smiling no matter what direction you build with them.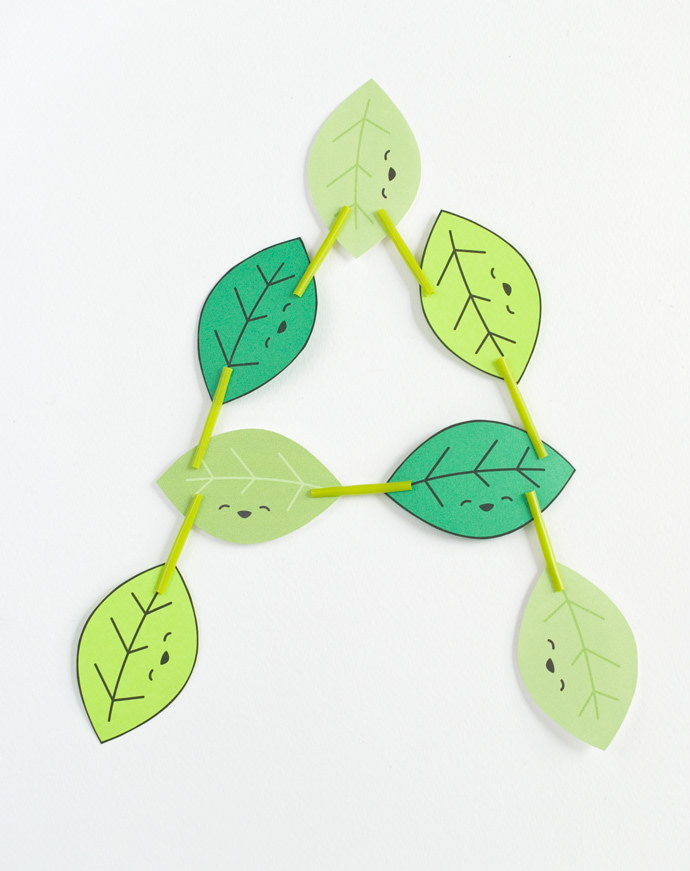 I love encouraging a bit of educational play when I can, so you can even use the leaves to build letters and numbers!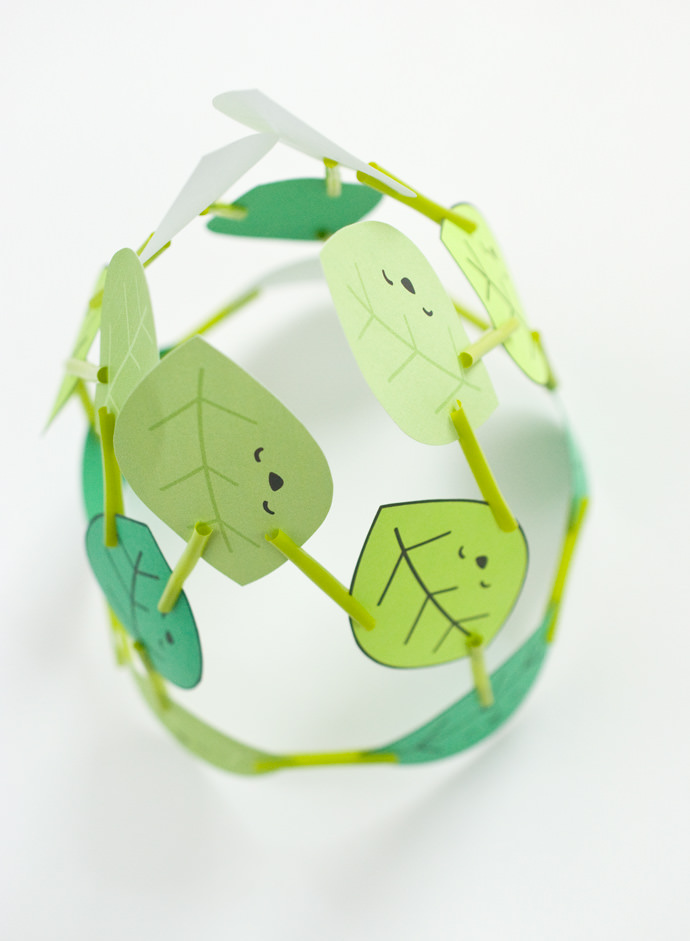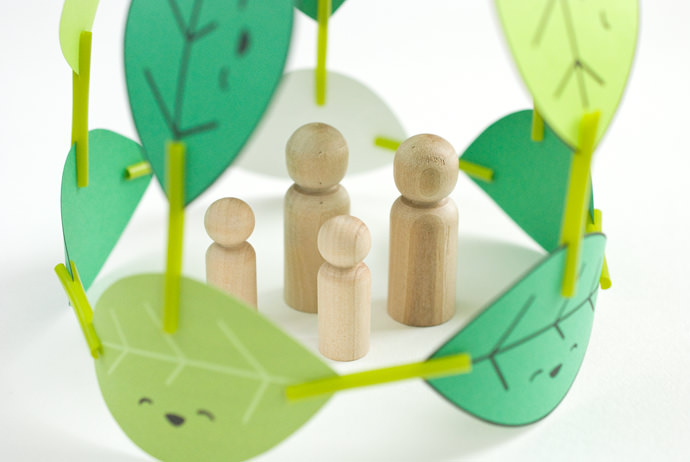 My favorite creation with the Paper Leaf Stacking Game was changing the cylinder into a little tent. I angled the stems and got the leaves making a point in the middle.
Then I added a little family of simple peg dolls. I think they might just be a family of fairies who are friends with the leaves that form their home!
Happy crafting!