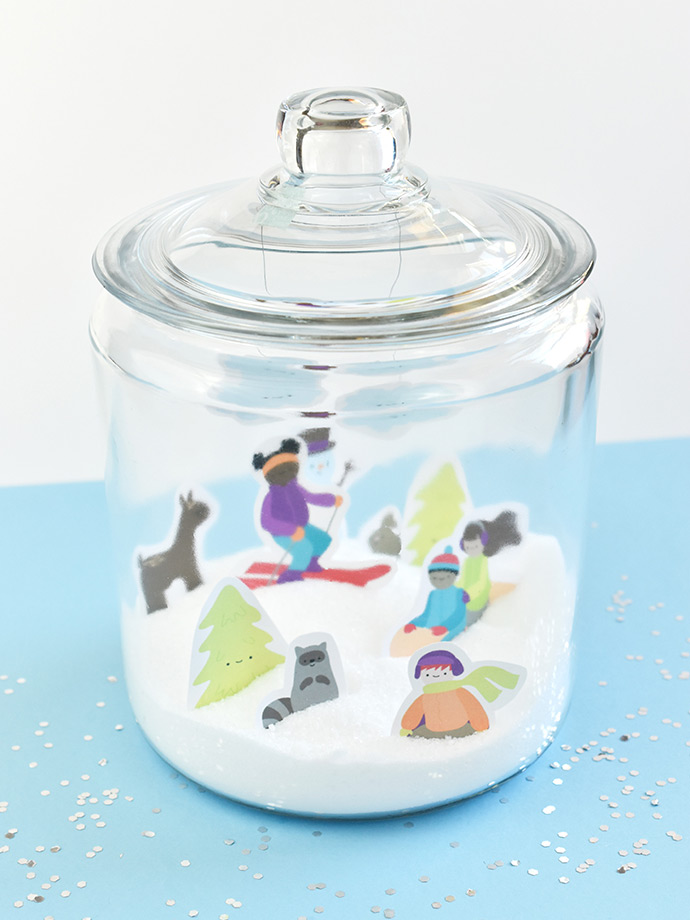 How would you like to play in the snow with sleds, skis and forest friends…without going out in the cold? You can with this snow scene terrarium filled with printable winter fun cut-outs!
This easy DIY is part "snowy" activity and part decoration. The snow is actually salt and if you use Epsom salt, it sparkles like snow. You can use the pieces to play and tell stories, but then you can set up your own scene to admire as long as you like.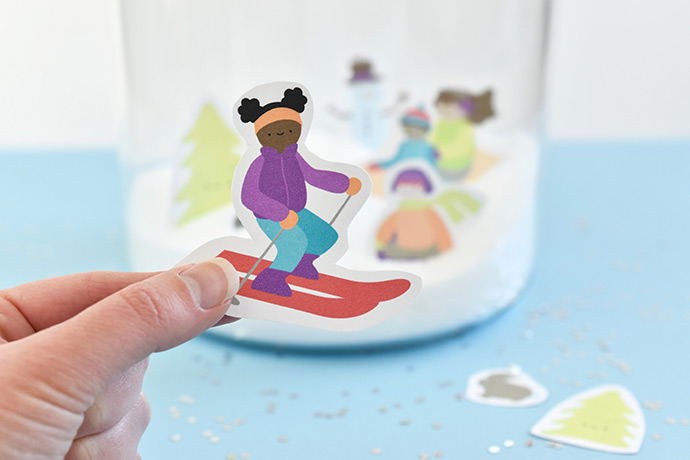 Kids will love making their own snowy diorama and parents won't mind having this pretty jar on display. Grown-ups might just find that it's kinda fun to rearrange the cut-outs too!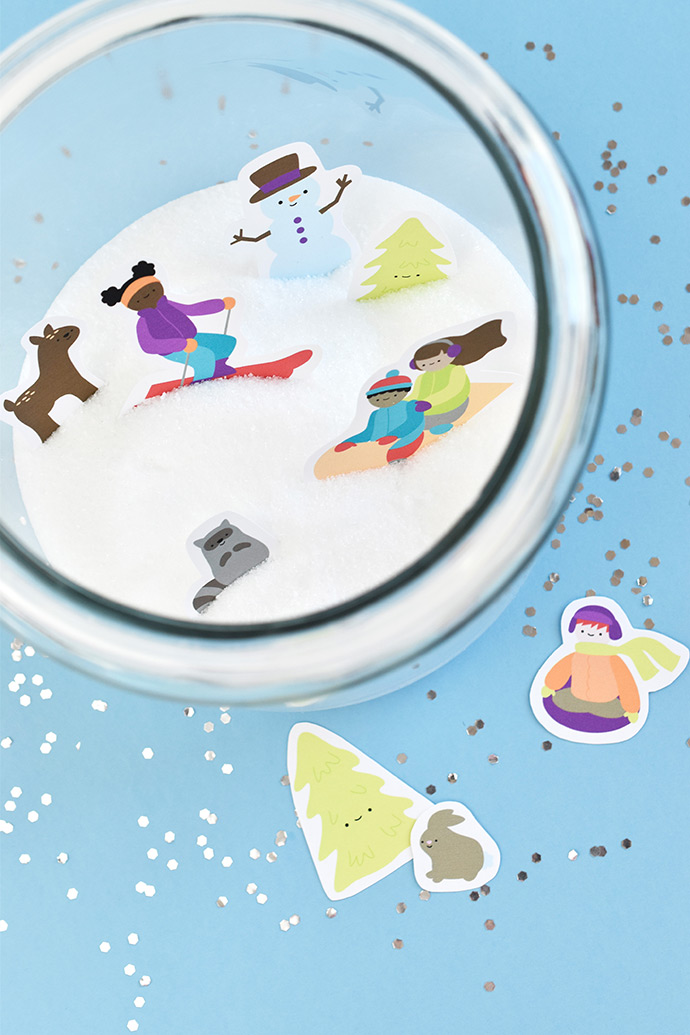 Now, let's get ready to play in the snow without facing the chill!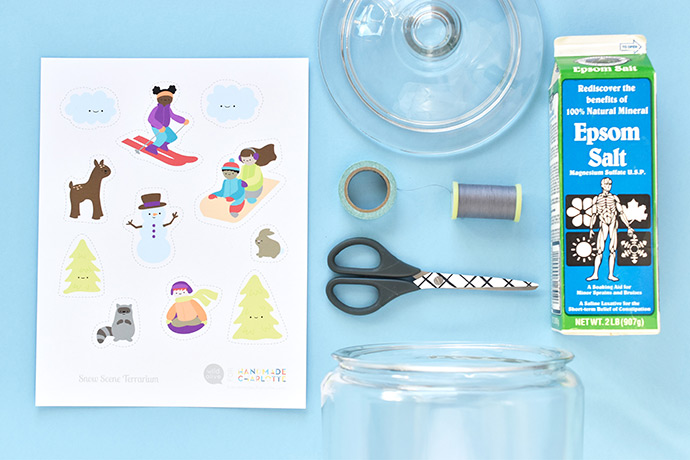 Cardstock
Scissors
Large Canister Jar With Lid
Epsom Salt (or table salt)
Thread
Tape
Note: Glass jars hold steady and look pretty for this, but you may want to choose a plastic jar if you're making these with young children.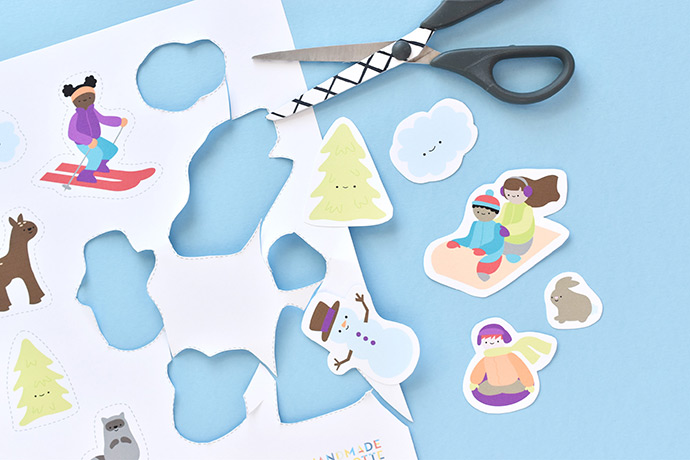 Step 1
Print the Snow Scene PDF on cardstock and cut around each of the shapes. Try to stay inside the dotted lines so they don't show on the cut-outs.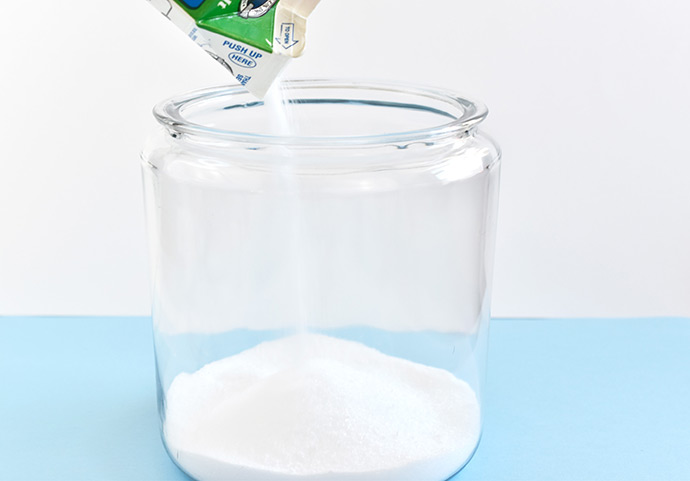 Step 2
Pour the salt into the jar. If there are clumps of salt, break them apart with your fingers. Shape the salt into mounds that look like hills.
Remember not to touch your face or eyes while you're working and wash your hands when you're done.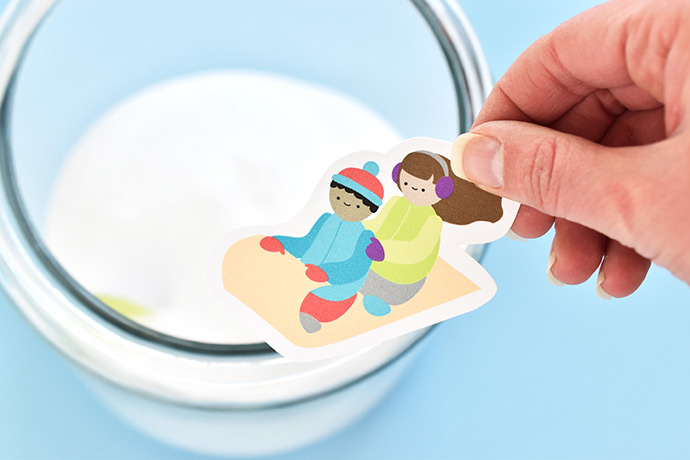 Step 3
Start placing the cut-outs into the salt.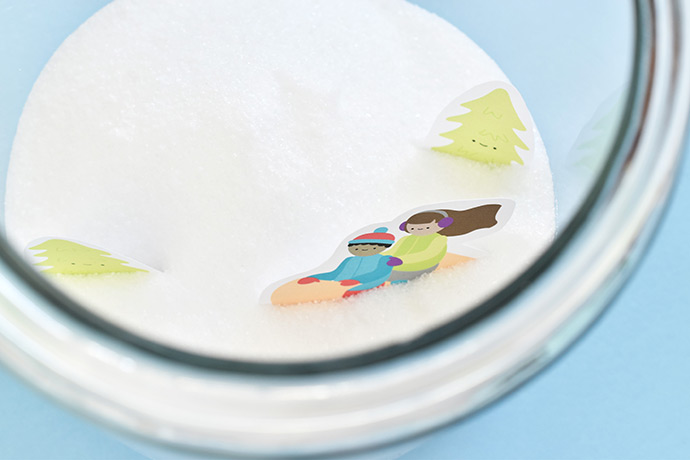 You only need to nestle them into the salt a little bit for them to stay standing. Layer the different pieces from front to back.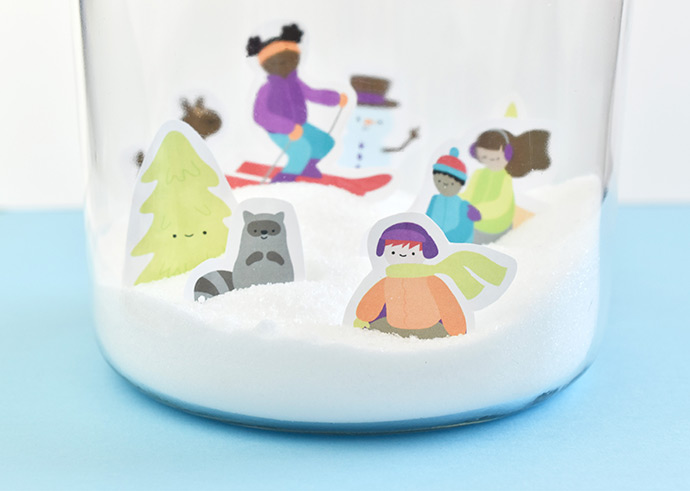 The kid cut-outs work well on hills of salt/snow, but you can place any of the pieces wherever you want.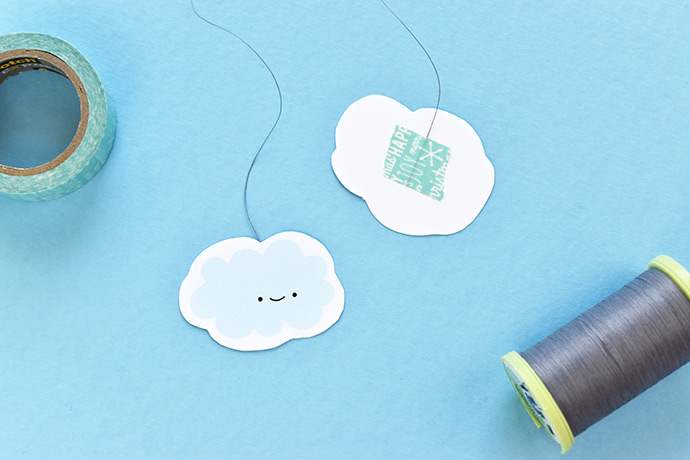 Step 4
Tape a short piece of thread to the back of each of the clouds.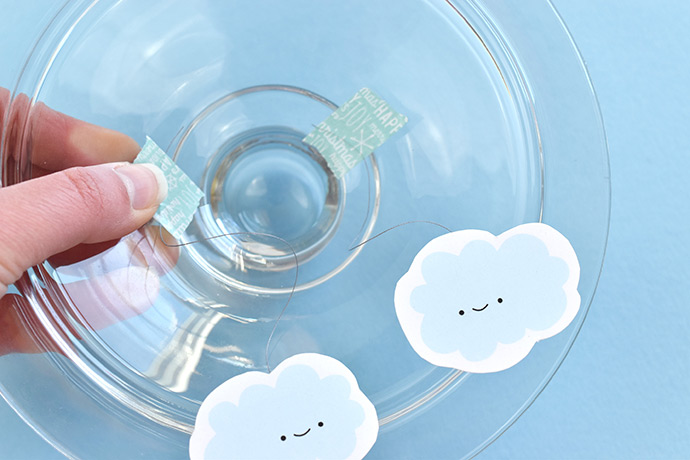 Attach the top of each string to the inside of the jar lid. Depending on how tall your jar is, you may need to adjust the length of the threads.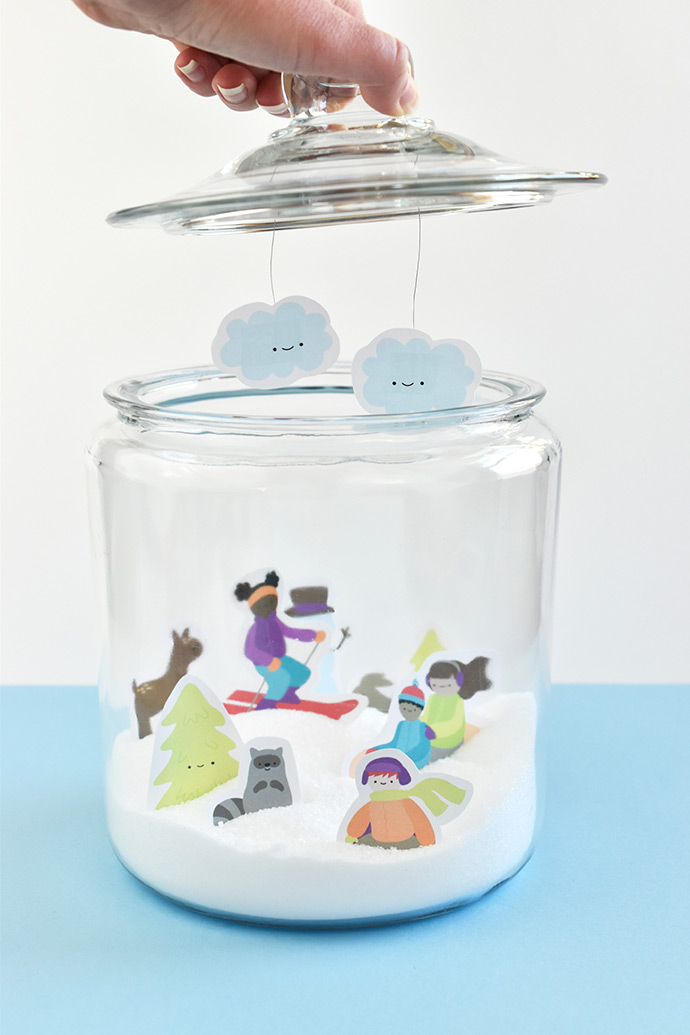 Step 5
Place the lid on the jar, making sure that the clouds are facing forward. Your snowy scene is ready to enjoy!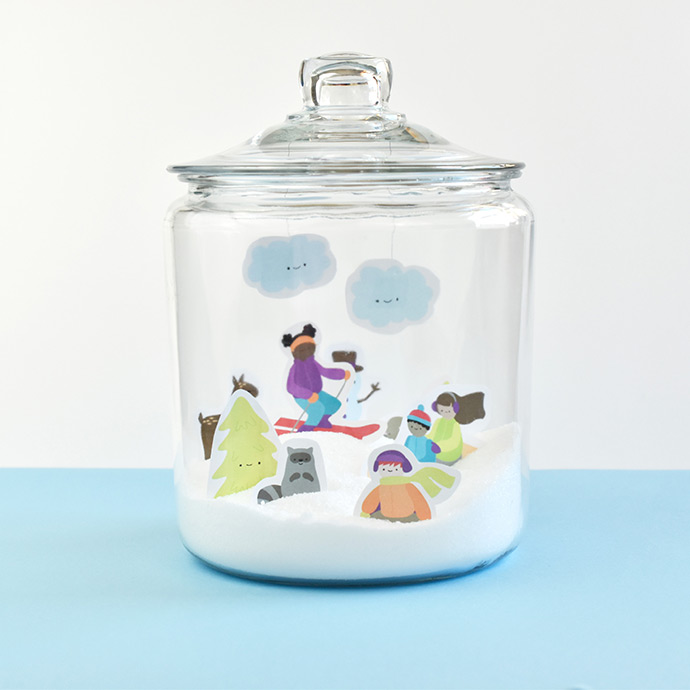 Display your new terrarium anywhere you want to brighten up the long winter days!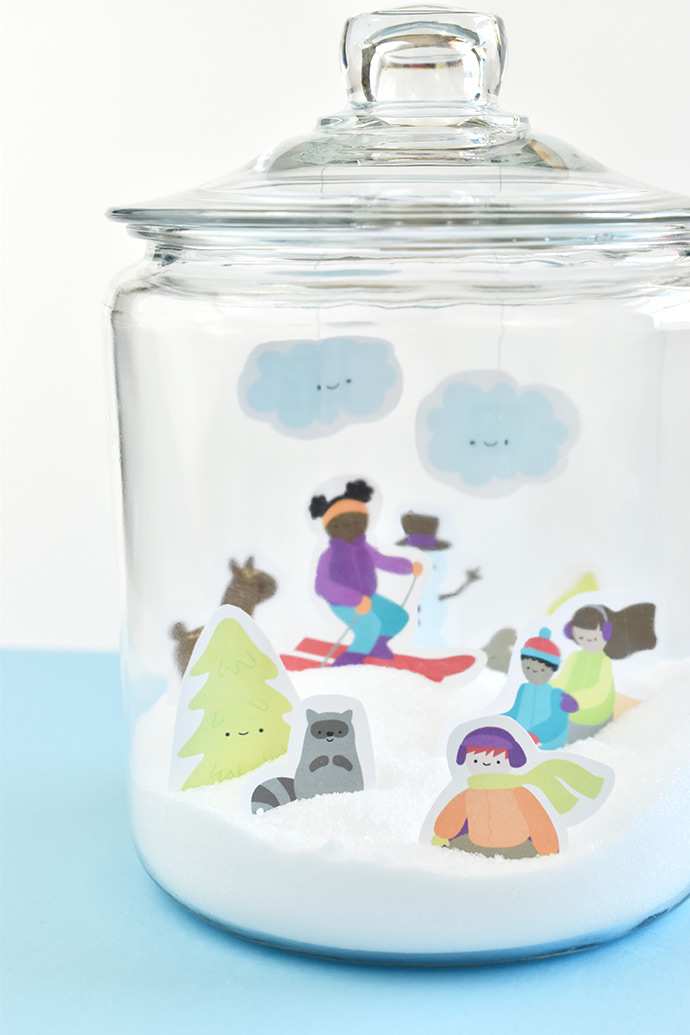 Want to use this project more as an activity instead of something to display? Pour the salt into a plastic shoe box with a lid. The larger opening makes it easy to play and when the kids finish playing they can cover the box until next time.
The jar in this tutorial is about 7 inches in diameter. If you want to use a smaller jar, print the PDF at a reduced size so the pieces will fit. It's a perfect way to make a tiny and cute terrarium!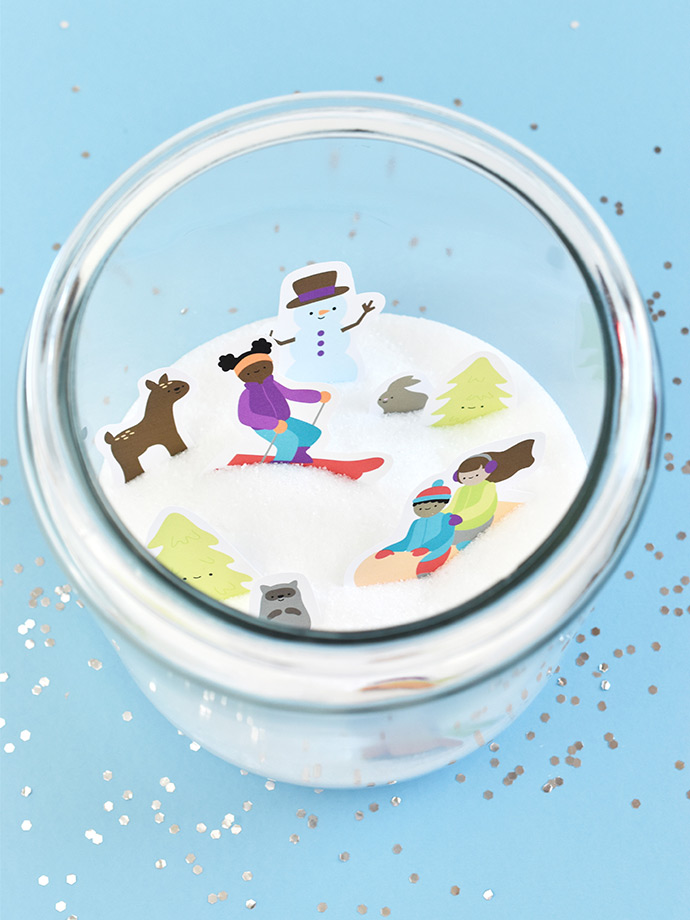 Happy crafting!