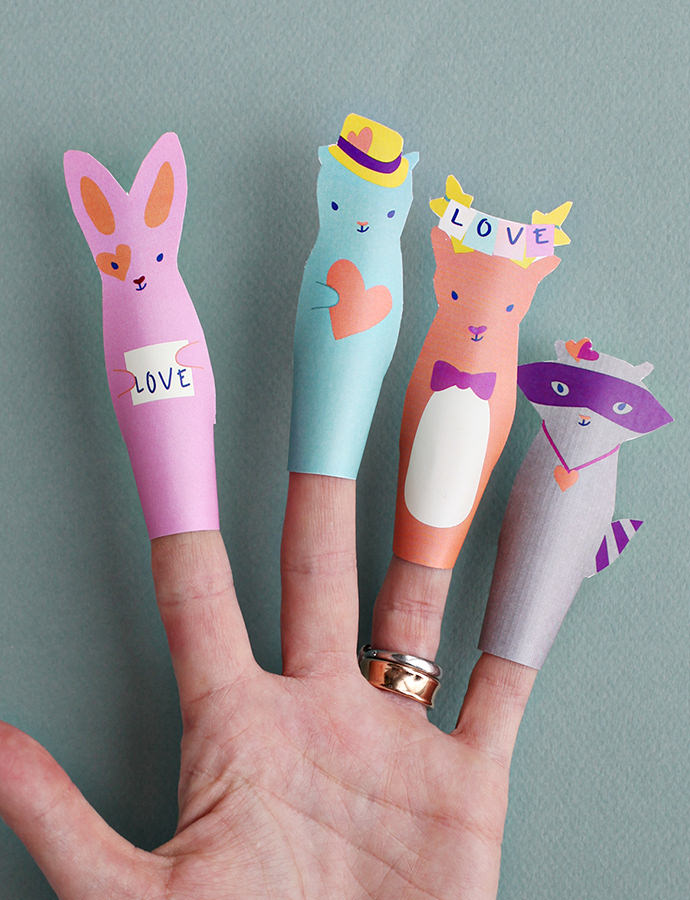 It's the season of love! And time to remind all of our favorite people just how special they are. I think Valentine's Day is the perfect opportunity to craft up some ways to do just that – versus heading to the stationery aisle at the store.
Finding unique Valentines – especially Valentines for school – can be a rough road. Luckily online printables make that job a little bit easier. Plus, once you've downloaded and printed, the crafting process is pretty simple too! There are so many of these on Pinterest, but I've pulled out some favorites that I think are unique, fun to make, and well designed.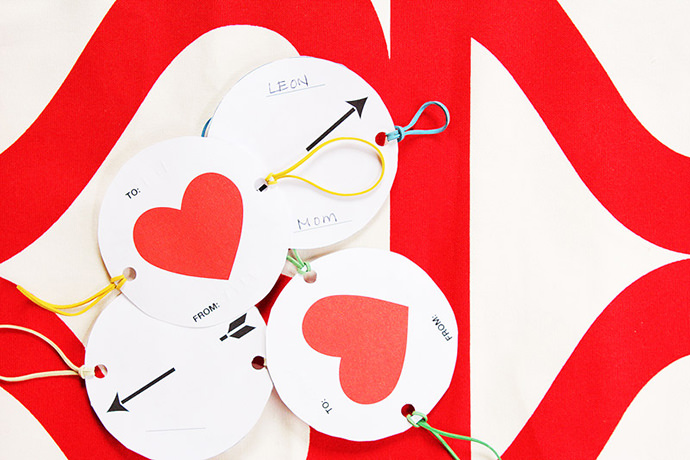 My Scientific Valentine
Tutorial at Babble Dabble Do
These spinning disc illusion toys are the perfect Valentine! Kids will be fascinated by the illusion, and they're easy to make in bulk to hand out to everyone.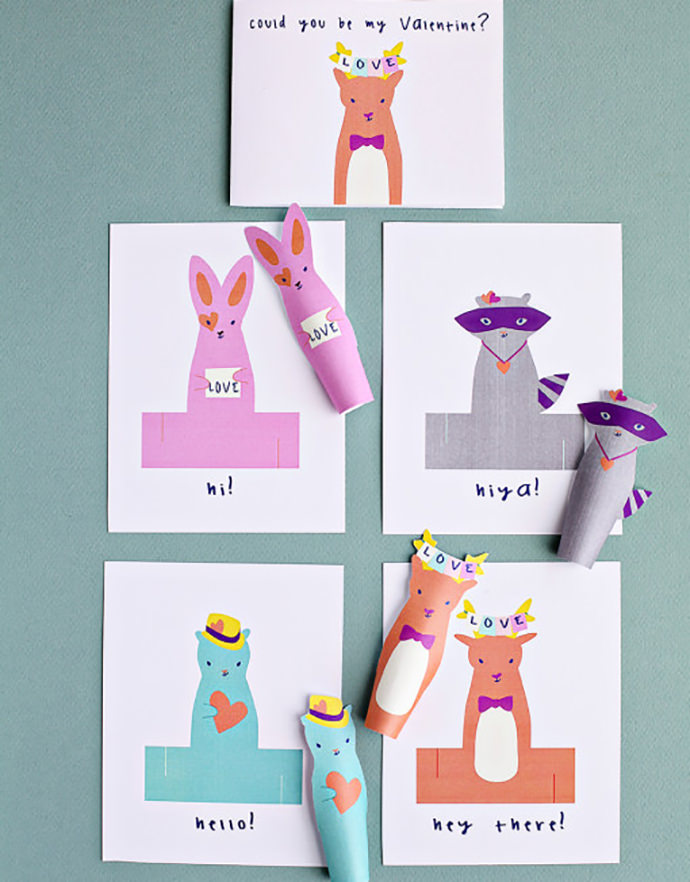 Animal Finger Puppet Valentines
Download at Smallful
I've started a website full of printables, and these finger puppets are some of my new favorites for Valentine's Day. Pass out the cards and recipients get to cut our their puppets and wear them around. I of course included a teacher's card in the set, too!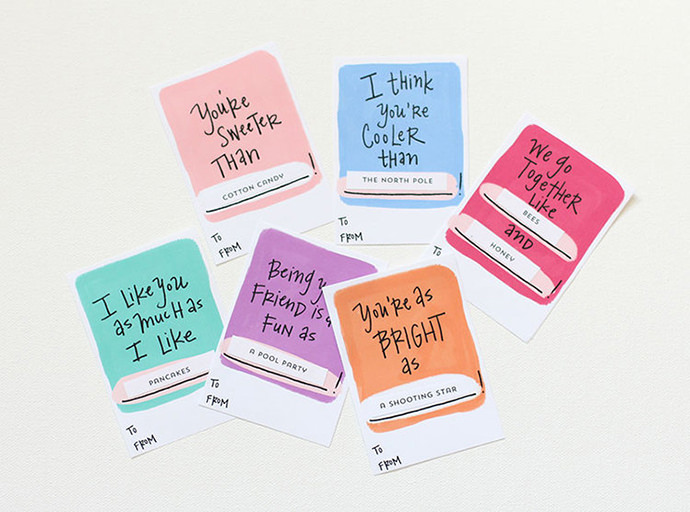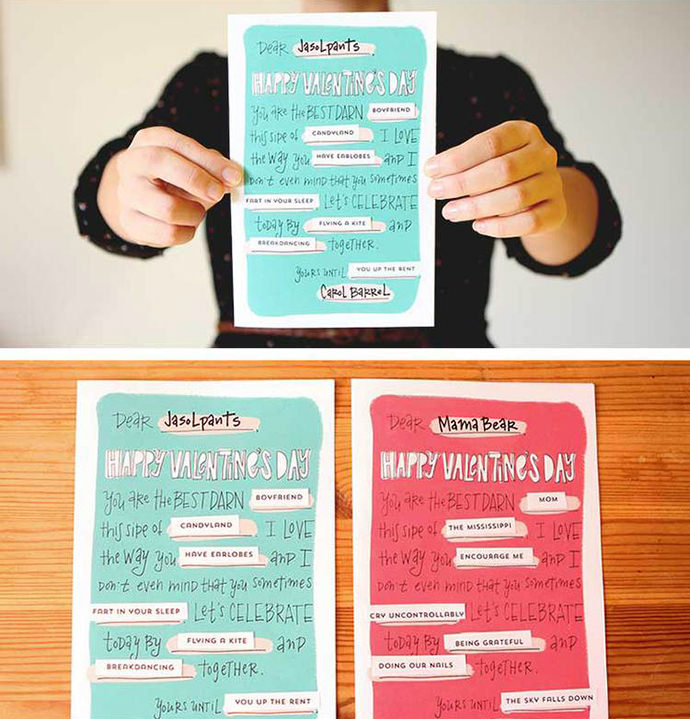 Mad Lib Valentines
Download at Made Vibrant
Please tell me you remember Ad Libs as fondly as I do. They're a great way to encourage reading and vocabulary with young readers. These cards are a hoot, and there's even a more in-depth version for older kids and grown ups. (below)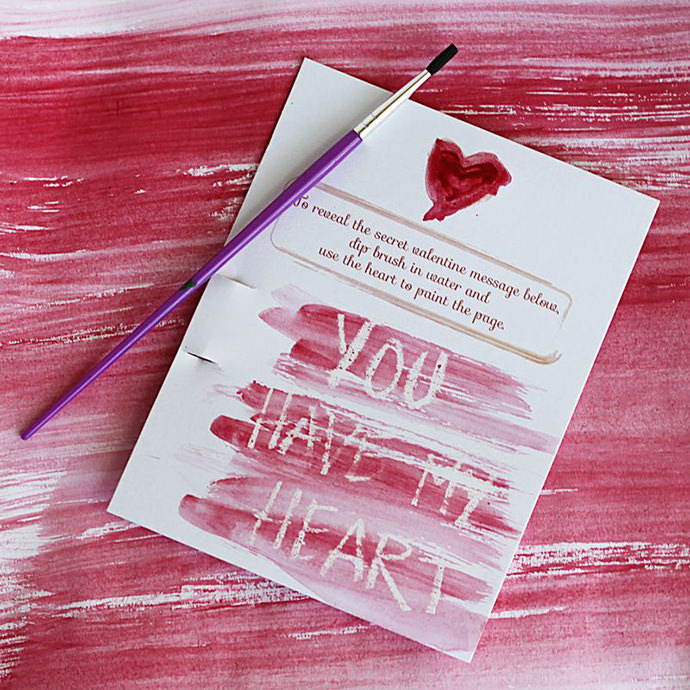 Secret Message Valentines
Tutorial at Small + Friendly
What kid wouldn't love to write or receive a secret message? This simple craft makes it easy to share secret sweet nothings with friends and all those they fancy.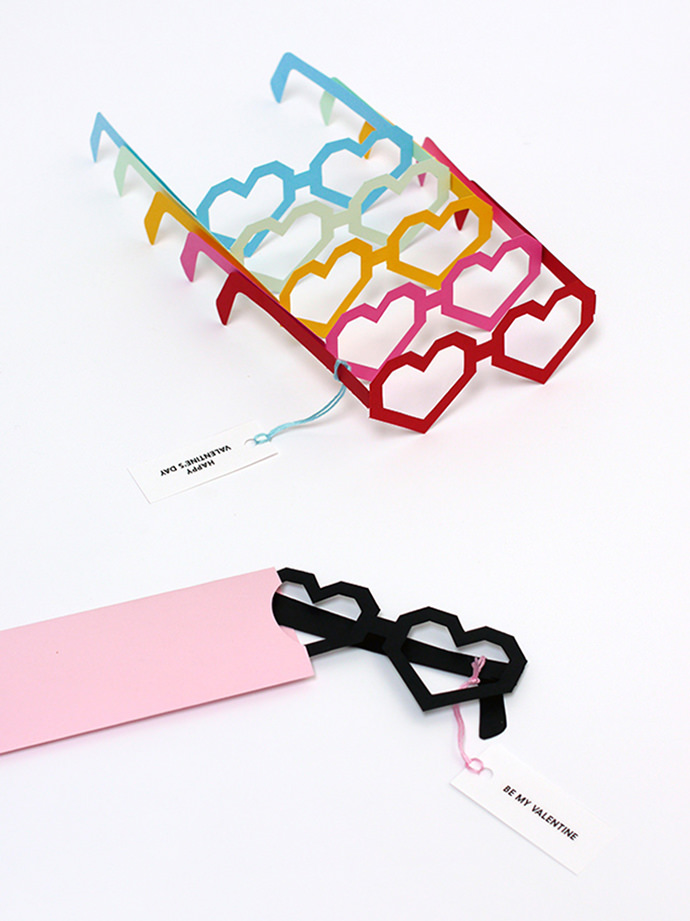 Heart Glasses Valentines
Tutorial at Mr. Printables
These take a little bit longer to make, but boy howdy, is the result adorable or what? I love seeing them in all those juicy colors!
Pictured at top: Animals Finger Puppet Valentines, see the download at Smallful