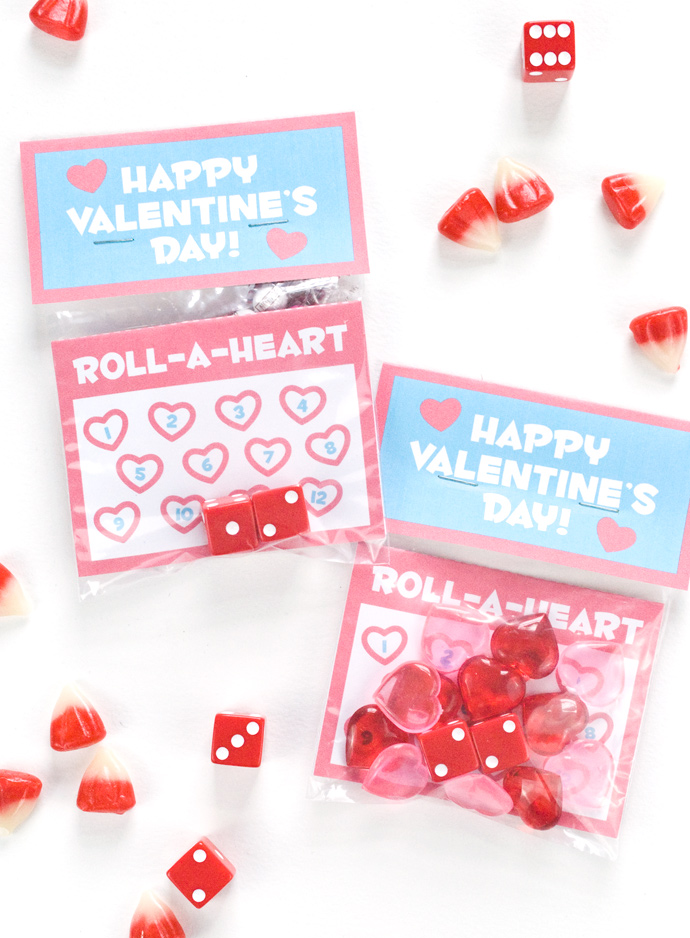 Looking for a simple Valentine treat to make for a classroom full of kiddos? This printable party favor is a game that combines a bit of math and some candy goodies. But it's also easy to change out the candy to make this a sugar-free treat.
You may have played this game before. The idea is to roll a set of dice and cover numbers 1-12 with as few rolls as possible. It's fun and easy to play, and will be a favor that lasts longer than the sweets will!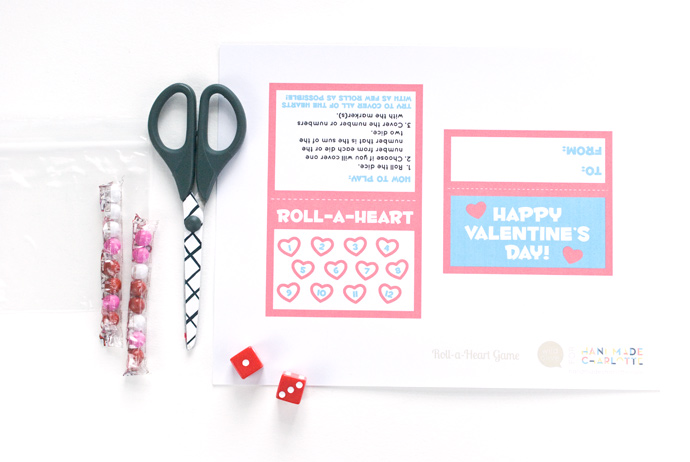 Printable Valentine Dice Game template (download here)
Paper or Card Stock
4″ wide Loot Bags
Dice
Small Valentines Candies or Non-Edible Goodies
Scissors
Glue Stick or Double-Sided Tape
Stapler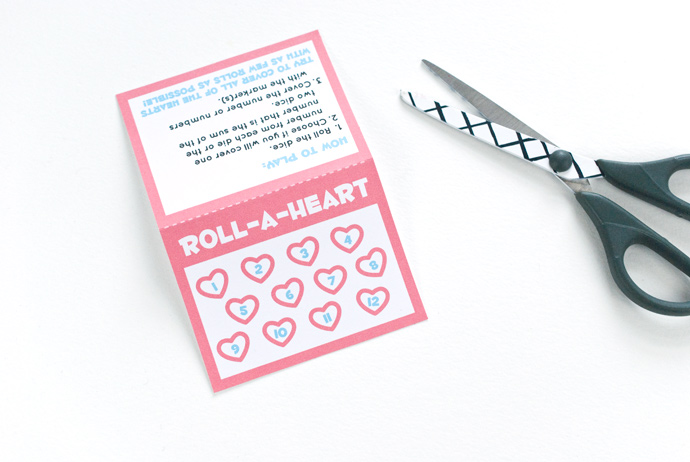 For each Valentine game favor, print the PDF on paper or card stock and cut out the two pieces. Fold them on the dashed line.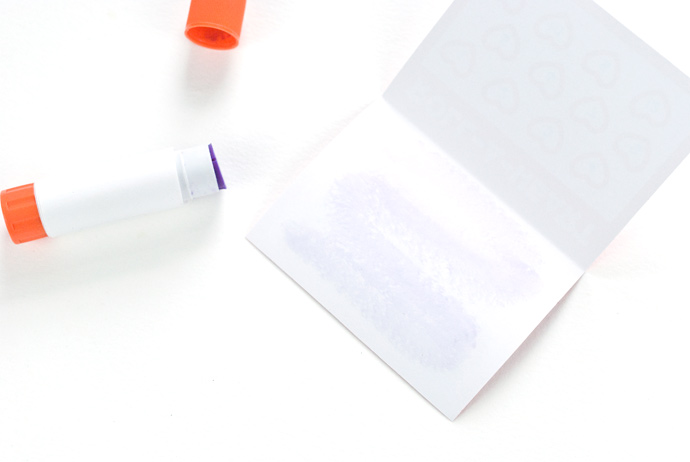 Use glue stick or double-sided tape on the inside of the game card to make it a double-sided card.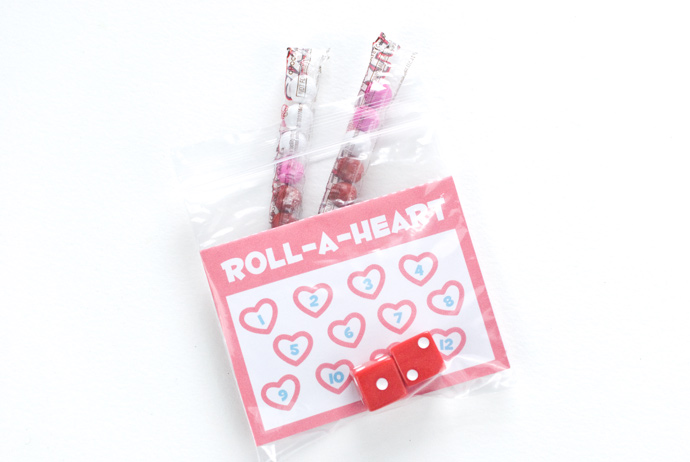 Place the game card in a loot bag, along with two dice and some small treats or plastic trinkets to act as markers. The game requires at least 12 candies or markers, but you may want to include a few extras, especially if they're edible!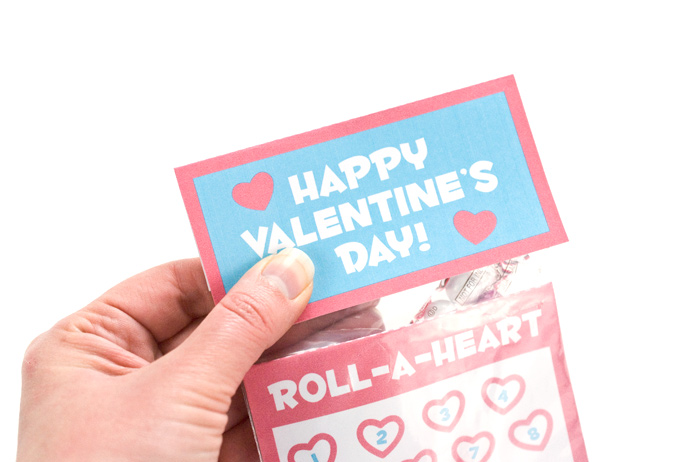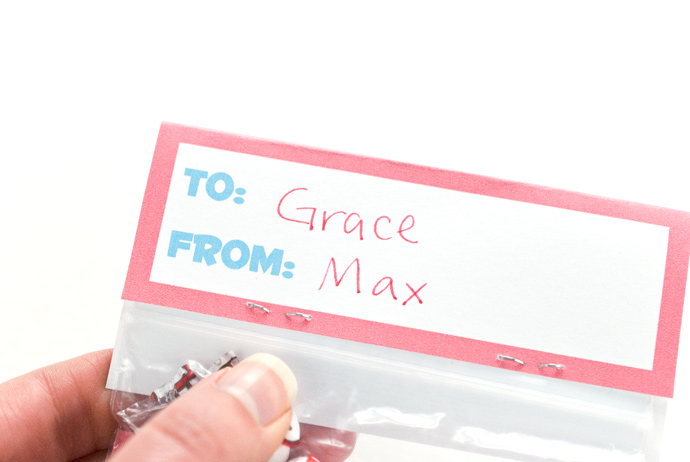 Hold the "Happy Valentine's Day bag topper at the top of the bag and staple it in place. Write names on the "to" and "from" spaces on the back of the bag topper, and they're ready for gifting!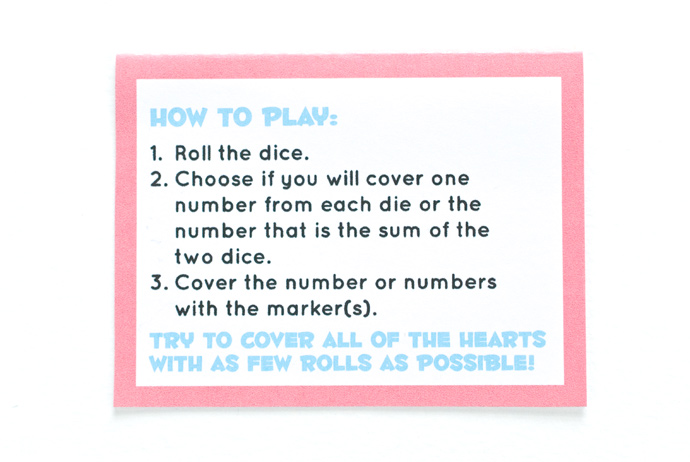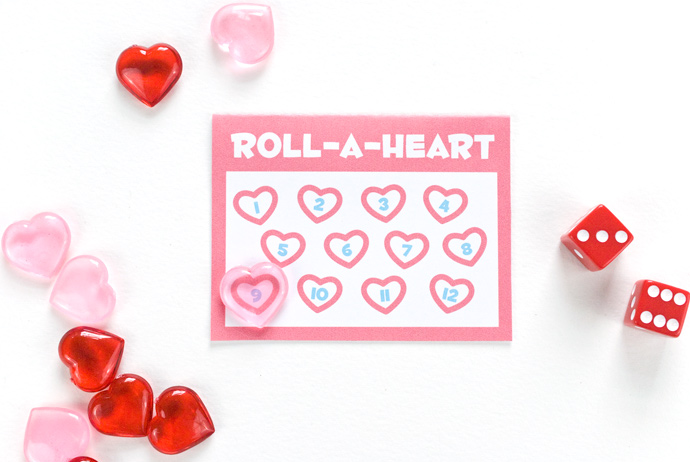 To play the game, roll the dice and decide if you want to cover two hearts (one for each number on the dice) or just one (for the two dice added together). The goal is to cover all the hearts with as few rolls as you can. Or, limit the number of dice rolls (for example, 12 rolls) and see how many numbers you can cover.
For my first roll, I decided to cover the 9.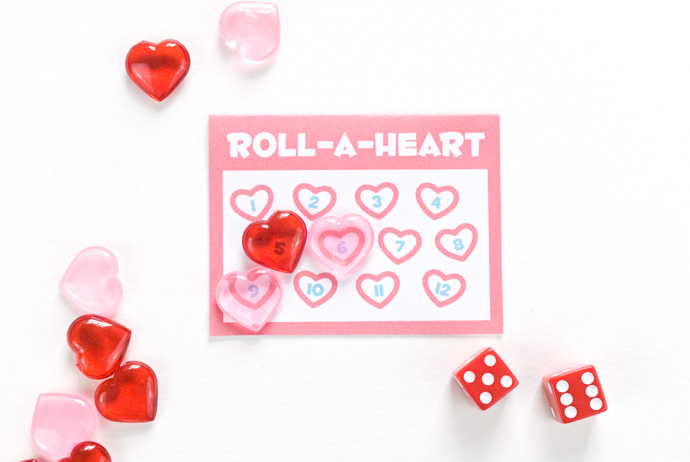 On the next roll, I thought I'd go with the 5 and 6.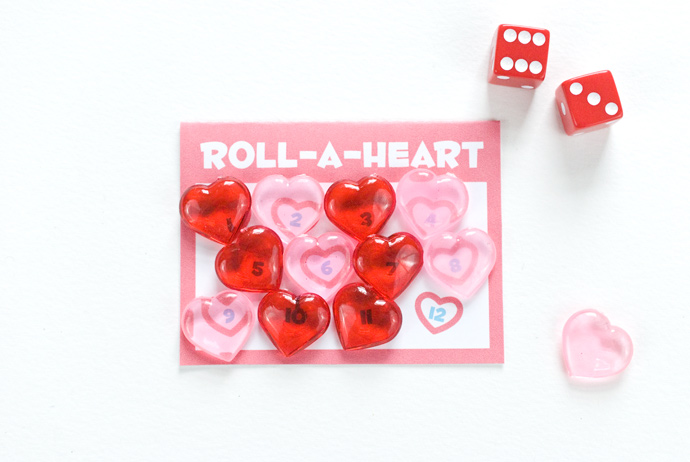 Then it got hard. Rolling that elusive 12 took more than 50 rolls! Yikes. But sometimes a game of persistence is good.
If you're playing with several people each covering their own card, you could make it a game of speed. See who can roll and cover all their hearts the fastest! (No cheating!)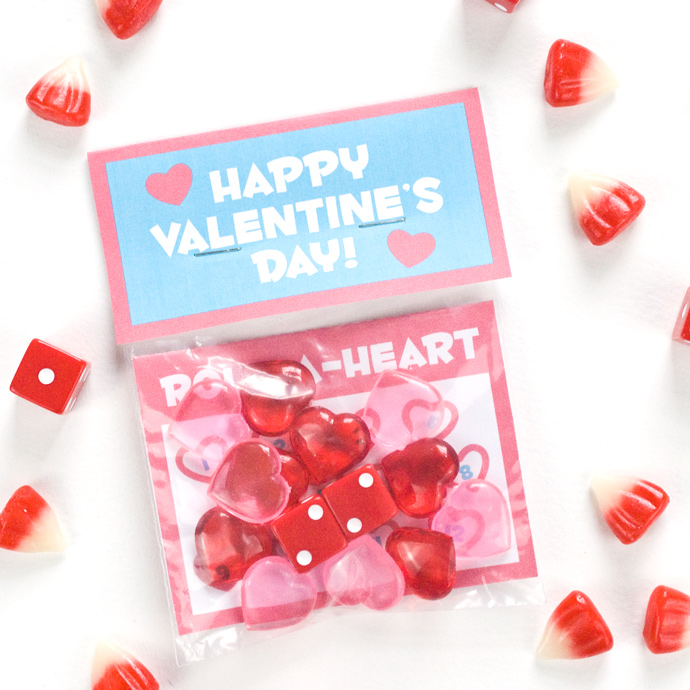 These plastic hearts are a good alternative to candy for when you can't find an allergy-safe treat or you want to avoid the sugar. They are sometimes found near Valentine's Day items at your local dollar store. Mini erasers are another non-edible marker option for this game!
If you want to make this favor a tasty treat, use conversation hearts, red and white candy corn, cinnamon hearts, M&Ms, or anything small that will fit on the printed hearts.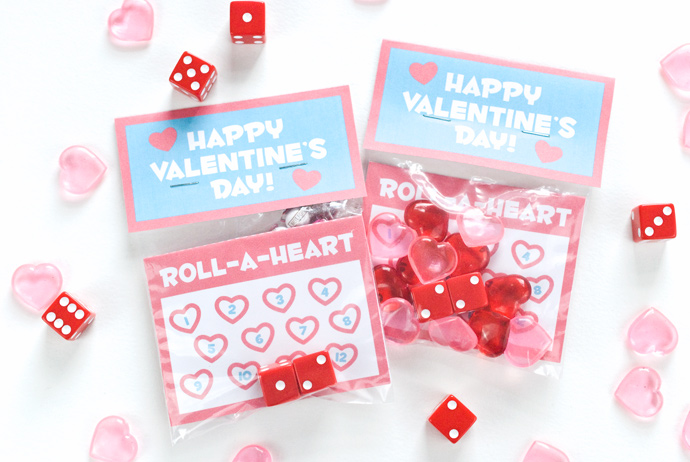 Make these treat bags for a party or to use as classroom Valentines. Or simply make a game card or two to play Roll-a-Heart at home!
Happy Valentine's crafting!