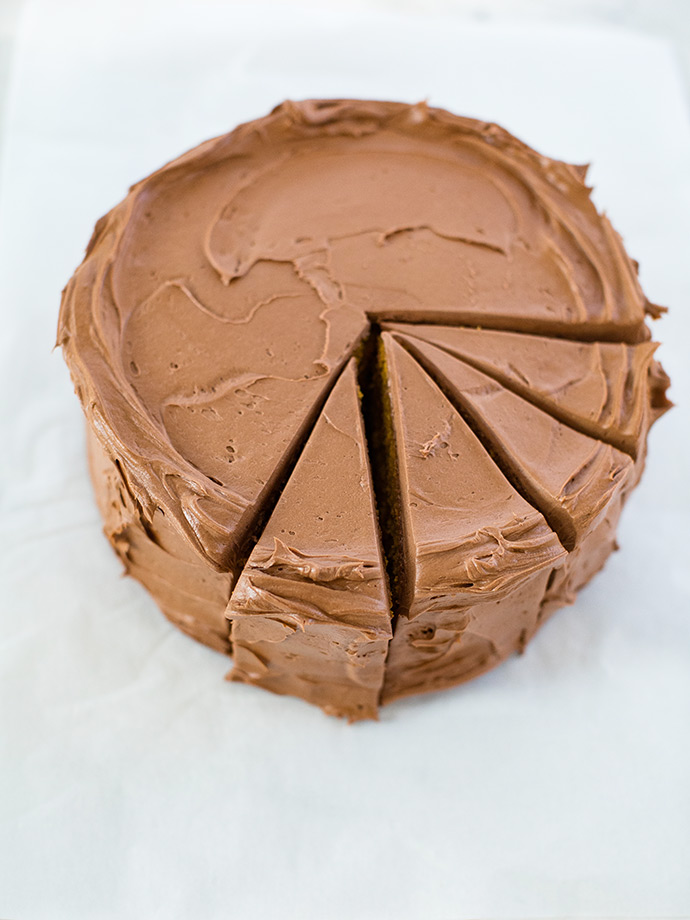 I always turn to pie on Thanksgiving: Pumpkin, Apple, and French Silk are often on my table. While I love making pies, I've found that the addition of cake has been well received with my family, with some members even choosing it over classic pastries. This pumpkin cake is very easy to make; it's actually a pumpkin bar recipe I've been making for over 20 years, usually topped with cream cheese frosting. Instead of baking it in a half sheet pan, I've moved the batter to cake tins, and top it with chocolate buttercream. It's a big hit, and a great alternative dessert this holiday season.
Pumpkin Cake
2 cups (284g) all-purpose flour
1 ½ cups (297g) granulated sugar
2 teaspoons baking powder
1 teaspoon baking soda
¾ teaspoon salt
2 teaspoon cinnamon
¾ teaspoon ground ginger
½ teaspoon nutmeg
4 large eggs
One 15-ounce can (425g) pure pumpkin puree
¾ cup canola oil
1 teaspoon pure vanilla extract
Chocolate Buttercream
8 ounces (226 g) bittersweet chocolate, chopped
3/4 lb (3 sticks; 339 g) unsalted butter, room temperature
2 tsp pure vanilla extract
3 tb corn syrup
1/4 tsp salt
2 c (226 g) confectioners' sugar
For the cake
Preheat the oven to 350ºF, and adjust an oven rack in the middle lower position. Grease two 8-inch cake pans.
In a large bowl, whisk together flour, sugar, baking powder, baking soda, cinnamon, ginger, nutmeg, and salt in a large bowl. In a large measuring cup with a pourable spout, whisk together the eggs, pumpkin, oil, and vanilla. Pour the liquid ingredients into the flour, and stir together until combined, checking for flour pockets.
Divide the batter between the prepared cake pans. Bake until the cakes have risen and a toothpick comes out clean, 15-25 minutes. Let the cakes cool completely before frosting.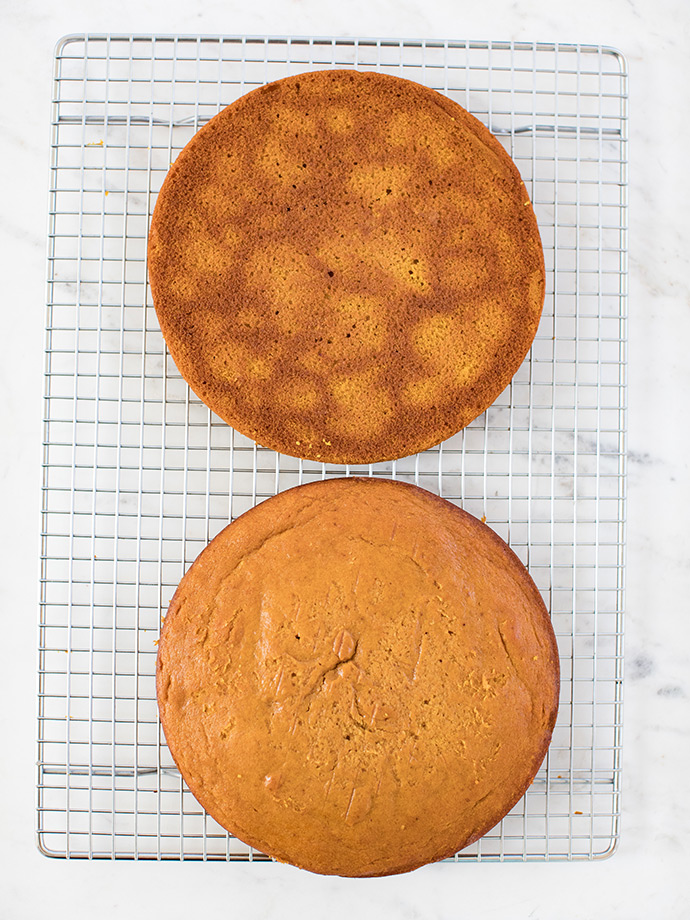 For the buttercream
Put about 1-inch or water in a medium saucepan and bring it to a gentle boil.
Melt the chocolate in a heatproof bowl set over the pan of boiling water, being careful not to let the water touch the bottom of the bowl. Stir constantly until just melted and set aside to cool slightly.
In the bowl of a stand mixer fitted with a paddle, beat the butter on medium until light yellow and fluffy, about 3 minutes. Add the vanilla, corn syrup, and salt and beat on medium until combined. Turn the mixer to low and gradually add the confectioner's sugar. beat at medium, stopping to scrape down the sides of the bowl as necessary, until smooth and creamy, 2 to 3 minutes. Add the chocolate and mix on low speed until no streaks remain.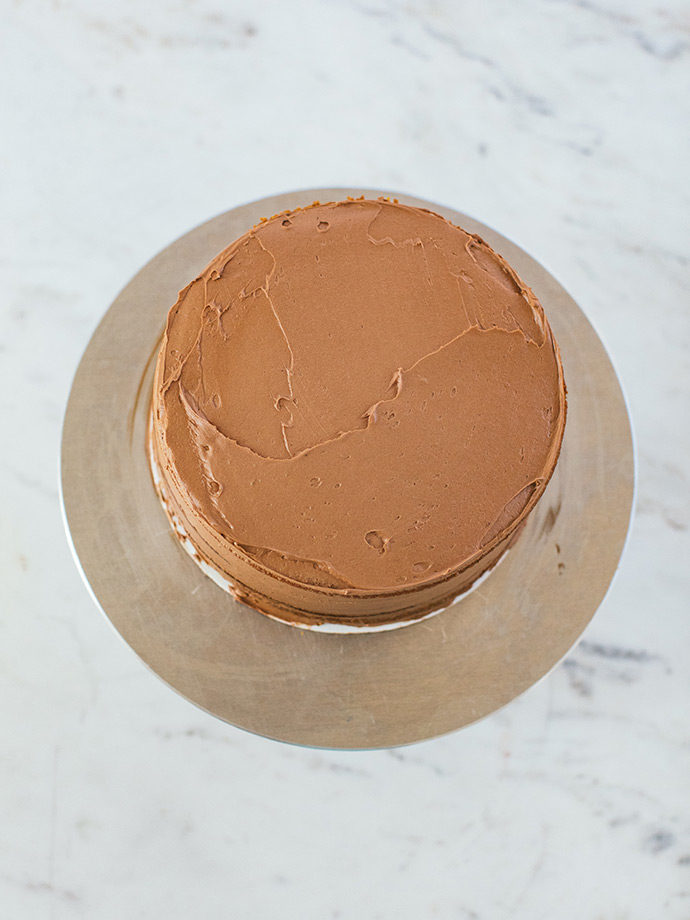 To Assemble
Cut each cake layer in half horizontally, for a total of four layers. Layer and frost the cake, putting about 1/3 cup of buttercream between each cake layer.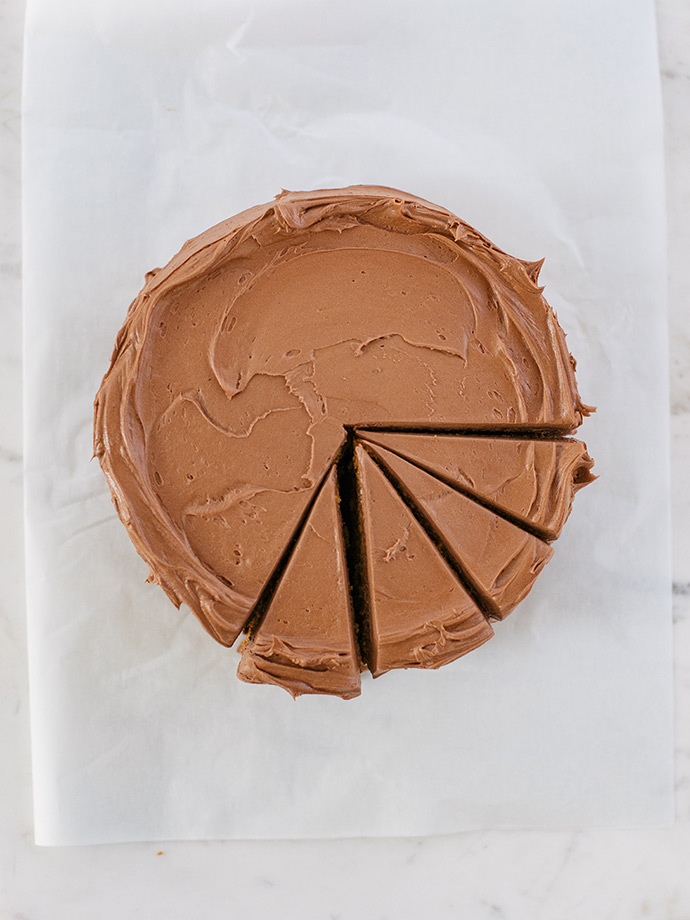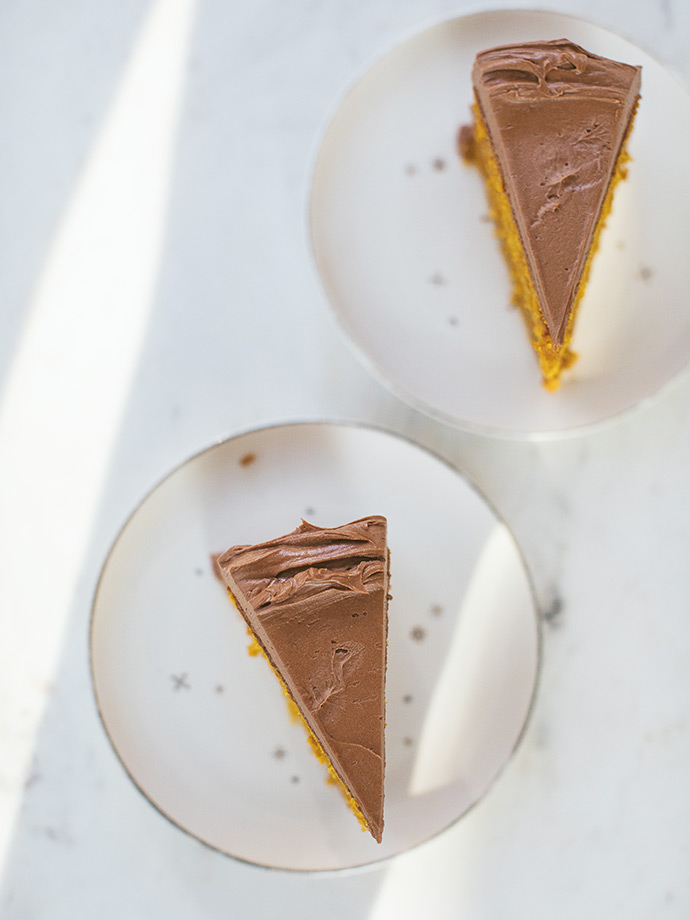 Enjoy!