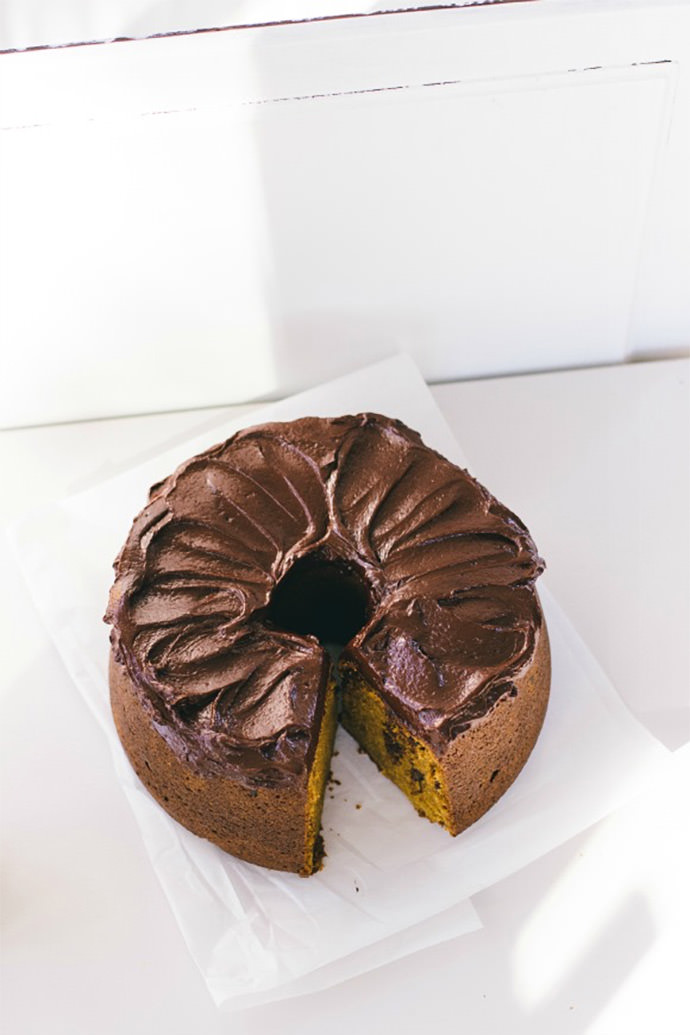 Sometimes simple, uncomplicated things are the best. There are times when I just want to make an old stand-by: something that doesn't fill up my whole dishwasher with dirty bowls. A cake I can make a day ahead of time and know it will still be moist and delicious. Tender and sweet with chocolate, cinnamon, and nutmeg, it's perfect for snowy morning get-togethers, afternoon coffee breaks, and late night nibbles.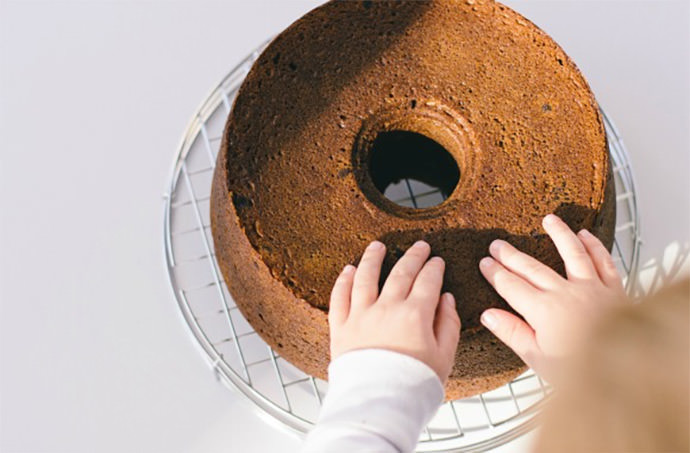 Ingredients
3 cups flour
1 1/2 teaspoon salt
2 teaspoons baking soda
1 teaspoon cinnamon
1 teaspoon nutmeg
1/2 teaspoon ginger
1/8 teaspoon cloves
4 eggs
3 cups sugar
1 cup canola oil
1 teaspoon vanilla

1 can (15 ounces) pumpkin
8 ounces bittersweet chocolate, chopped, or chocolate chips
Instructions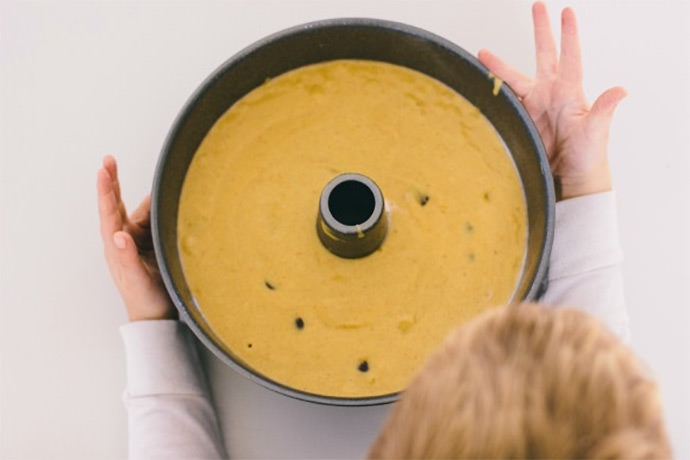 Preheat the oven to 350. Grease a 10-cup tube pan or Bundt pan.
In a large bowl, whisk together the flour, salt, baking soda, cinnamon, nutmeg, ginger, and cloves.
In a standing mixer, beat the eggs and sugar together on medium until light and thick. Add the oil and vanilla and beat until well combined. Add the pumpkin and mix until combined.
Add the flour mixture, and mix until smooth and no lumps remain. Stir in the bittersweet chocolate.
Pour batter into the prepared pan and bake until a toothpick comes out clean, about an hour.
How To Make The Sour Cream Ganache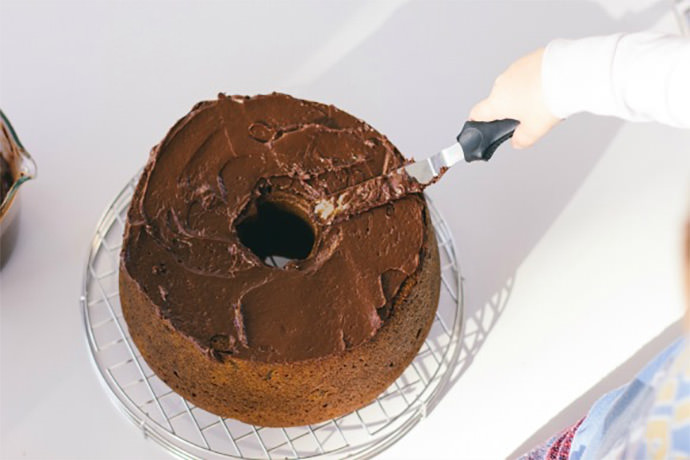 This ganache is a bit tangy with the sour cream, but it compliments the pound cake nicely. If you'd like something more mild, a basic chocolate frosting would be delicious.
Ingredients
10 ounces semi-sweet chocolate
1 teaspoon vanilla
A good pinch of salt
1 cup sour cream
Instructions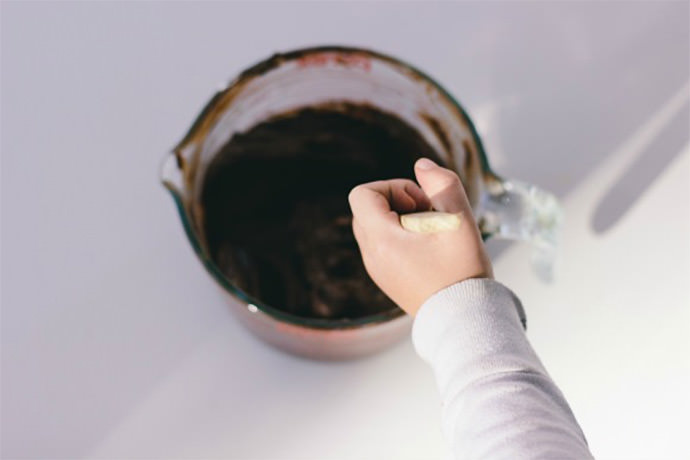 Melt the chocolate.
Stir in the vanilla and the salt, then stir in the sour cream until smooth.
Spread on the cooled pound cake.
Enjoy!
Note: ganache recipe adapted from Unami Girl.