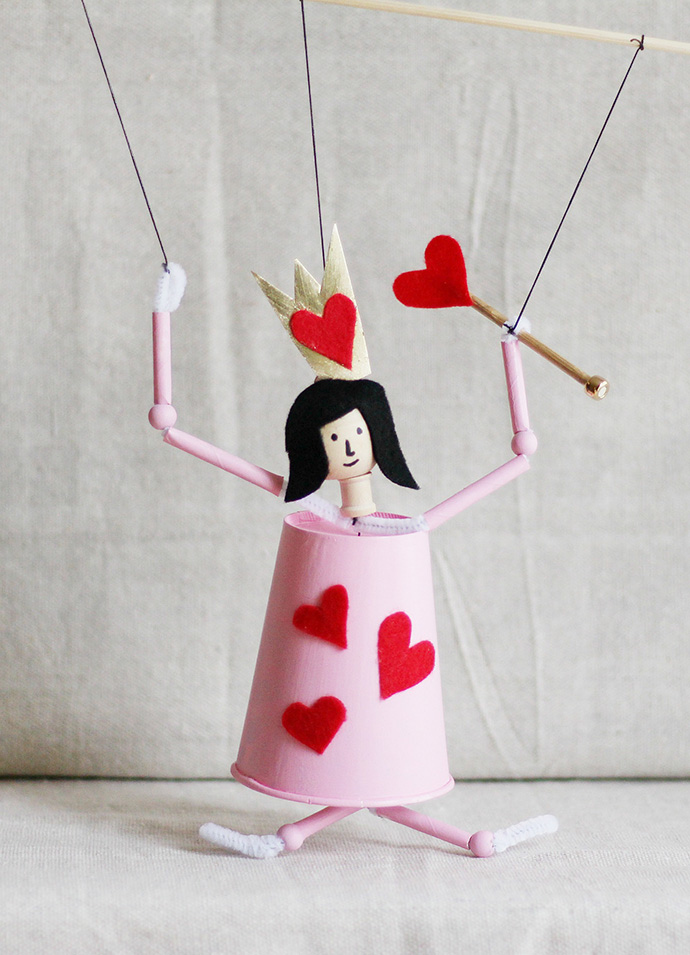 We have one more Valentine's Day puppet video for you before the big day: this royally cute Queen of Hearts puppet! Similar to our previous puppets, this one uses painted straws, pipe cleaners, and wooden beads as the main structure but this time we added in a paper cup to act as the Queen's robe. Scroll down to see the DIY video and written instructions. And in case you missed it, we also made a fun Valentine's Day unicorn puppet – here's hoping the unicorn and Queen puppets can be friends!
Paper cup
Paper straws
Wooden beads (various sizes)
Paint brush
Scissors
Wooden skewer
String
Marker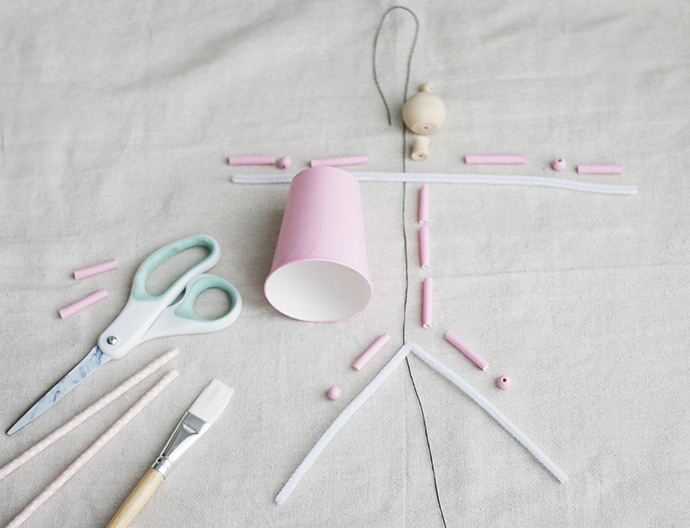 Step 1
Begin by painting the straws, cup, and 4 small wooden beads with pink paint and let dry. Cut the straws into nine 1″ pieces and lay out all your pieces as shown above.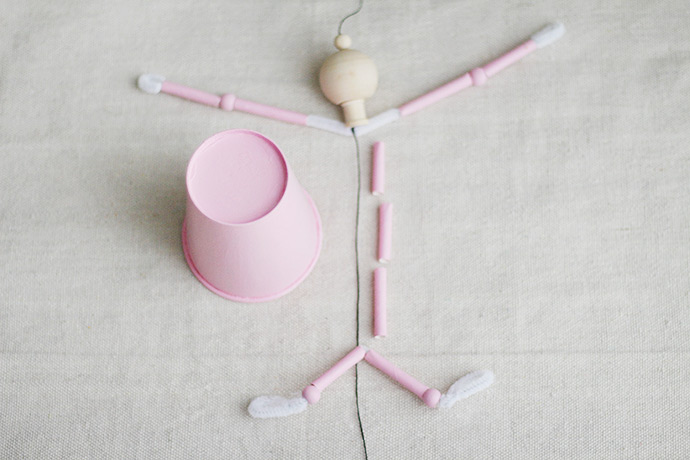 Step 2
Thread the straws and beads onto the pipe cleaners as shown above, and bend the ends into loops for feet and hands. For the head and neck, thread the beads onto the string and then tie the string to the pipe cleaner arms. Poke a hole into the top of the paper cup and thread onto the string. Then, thread three straws onto the string to form the torso (these will be mostly hidden under the cup) and then tie the string onto the pipe cleaner legs.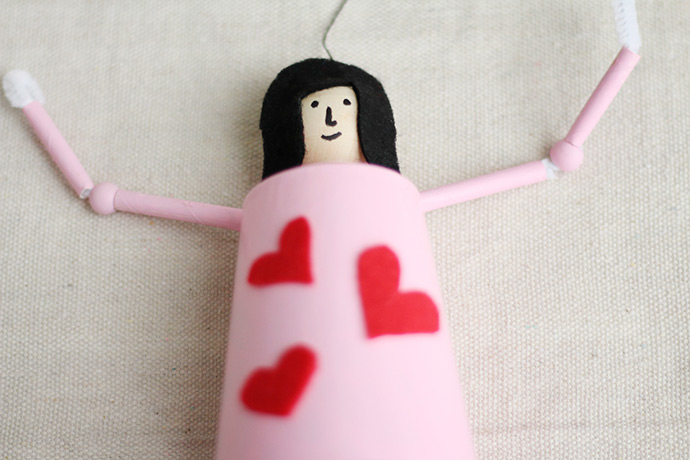 Step 3
Decorate the puppet with red felt hearts on the cup and cut black felt into hair and glue onto the wooden bead. Use a black marker to draw on a face.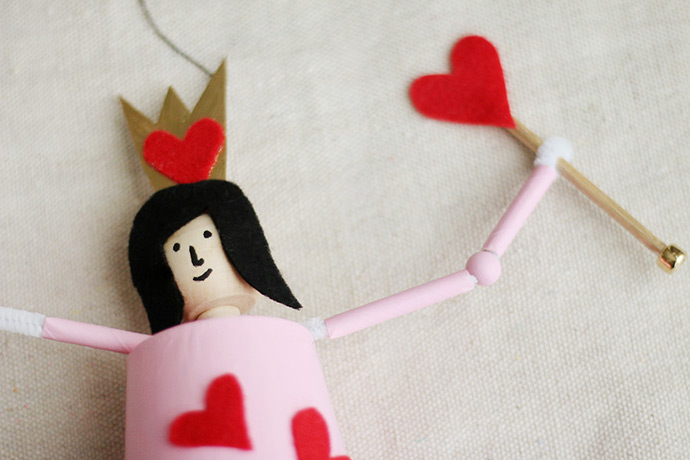 Step 4
Finally, cut a crown out of golden cardstock and add a red felt heart on top. Glue this onto the puppet's head. For the wand, glue a golden bead onto the bottom of a piece of wooden skewer, and then cut and glue a red felt heart onto the top. Put into the pipe cleaner hand, tightening the loop to secure.
To finish, tie the string from the puppet's head onto a wooden skewer and attach another string to each arm, and tie those to the wooden skewer as well.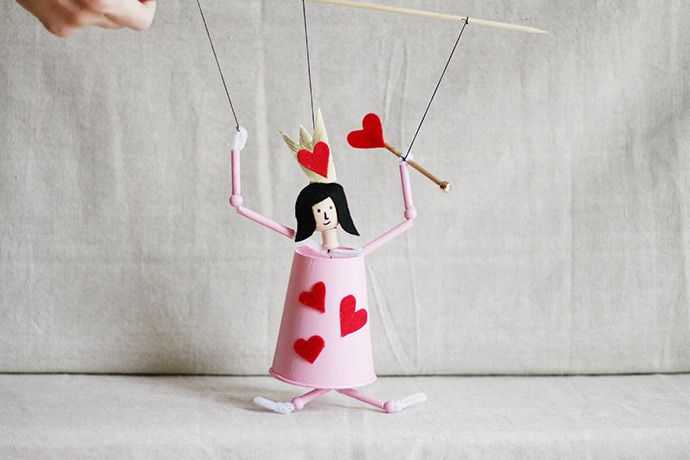 Photo and video by Caroline Gravino
Creative direction by Handmade Charlotte