I thought it would be fun to let my kids pick a St. Patrick's Day themed treat to make this week! They tossed around a few ideas, but in the end the result was unanimous — rainbows! What could be more fun than making something filled with every color over the rainbow?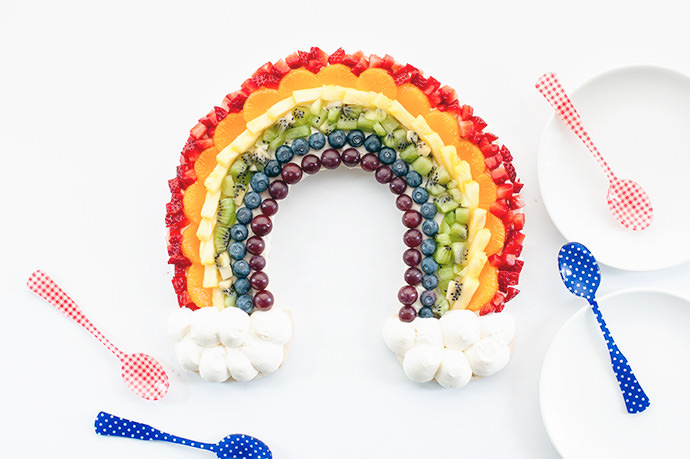 This rainbow tart is easy to assemble and loaded with fresh fruity fun. You can make your own pie crust if you like, but a pre-made crust will do just as well and will make this dessert a snap. Other fruits would be easy to switch out, if desired. Maybe blackberries instead of grapes? And mangoes would be a delicious substitute for oranges!
1 premade pie crust (or you can make your own)
1 (8-ounce) package cream cheese, softened
1/2 cup powdered sugar
1/2 teaspoon vanilla
2 tablespoons heavy whipping cream
3/4 cup strawberries, chopped
1 small can Mandarin oranges, drained
1/2 cup pineapple tidbits
2 kiwis, peeled and chopped
1/4 cup blueberries
1/4 cup purple grapes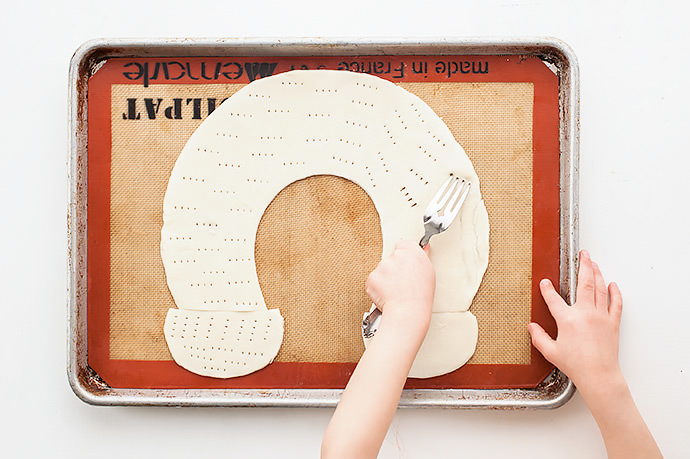 Unroll and smooth out the pie crust round. Remove the bottom quarter of the round and set aside. Cut out the center of the dough to make a rainbow shape. Then cut out 2 oval shapes from the remaining dough for the clouds. Lay the rainbow shaped dough on a Silpat or parchment-lined baking sheet, and the cloud shapes at the ends of the rainbow.
Score the dough with the tines of a fork. Bake at 400 degrees for 10-12 minutes, or until lightly golden brown on the edges. Remove and let cool completely.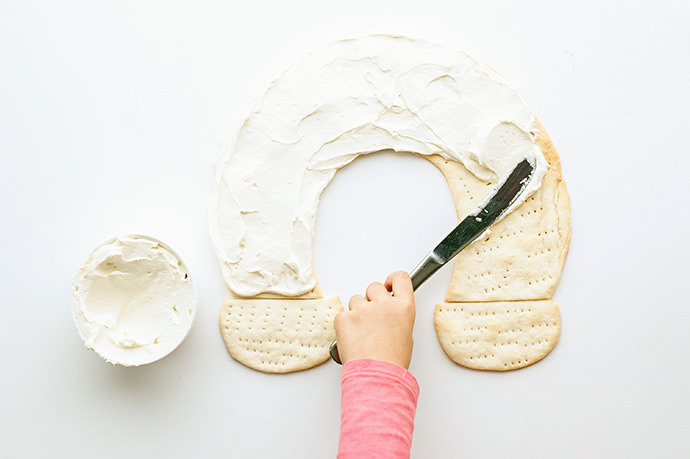 Place the cream cheese and powdered sugar in the bowl of a stand mixer fitted with a paddle attachment. Beat until smooth. Scrape down the sides of the bowl. Add the vanilla and heavy cream and continue beating until creamy. Spread 1/2 of the cream cheese mixture evenly over the rainbow section of dough.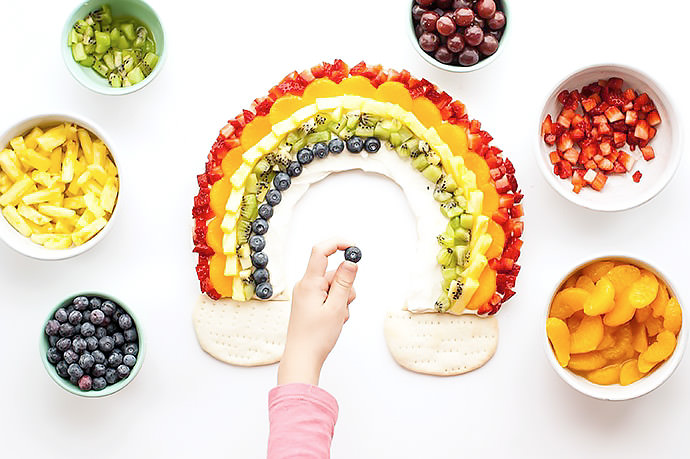 Arrange the fruit across the cream cheese coated crust, as pictured. Place the remaining cream cheese filling in a piping bag fitted with a large round tip and pipe out little dollops over the clouds.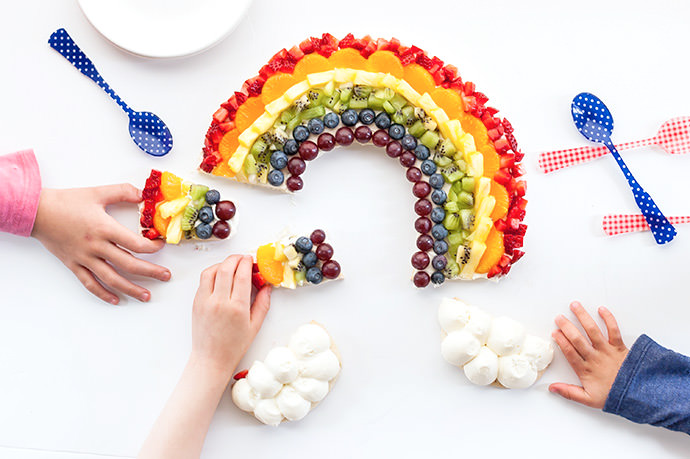 Chill if not serving immediately. Enjoy :)