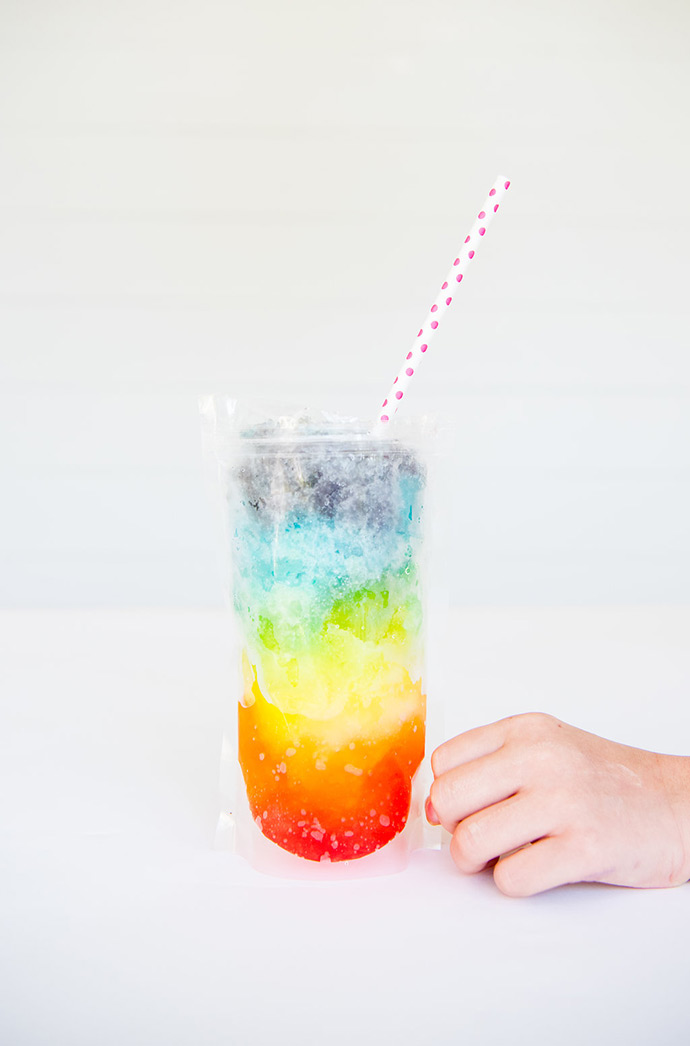 Don't rely on the ice cream truck driving by to get a slushie, make your own at home! In today's post, we teamed up with Monica of Lavin Label and put together this thirst-quenching rainbow slushie for those long, hot days of summer that are just around the corner. We don't think it's possible to look at a rainbow and not be happy, so we used all the colors and flavors in this tasty DIY treat.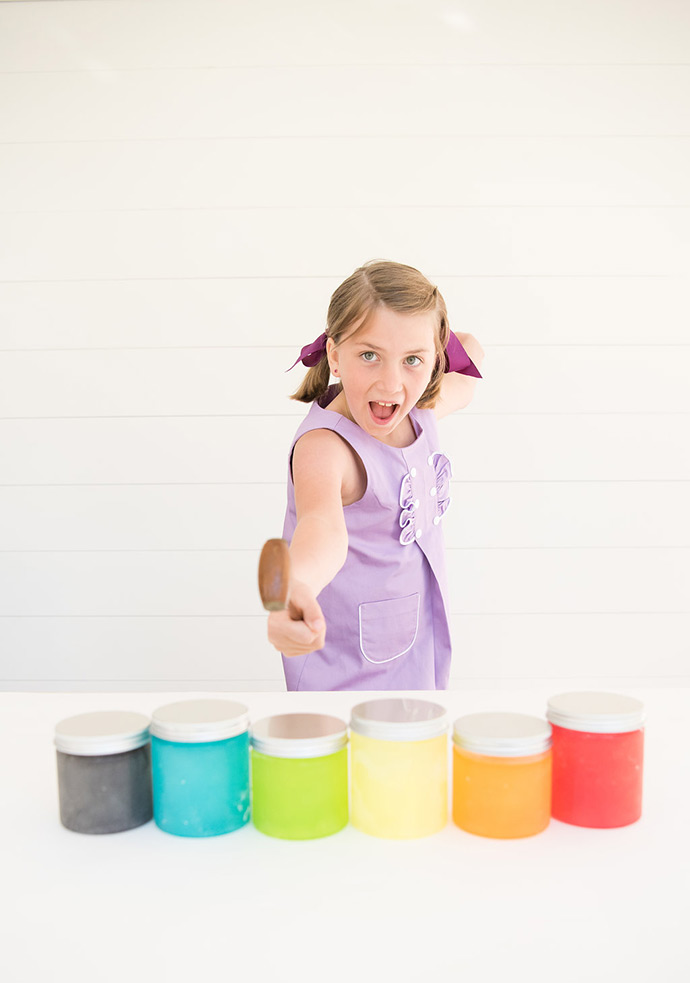 For these slushies, we layered six different flavors of Gatorade to make what, in our opinion, is a rainbow masterpiece. These are easy to prep ahead of time and keep in your freezer for any slushie emergencies. :) Plus, if your kids have a bit of extra energy, make sure to have them help you smash up the ice with a kitchen mallet! Keep reading to see exactly how to make your very own slushies this summer.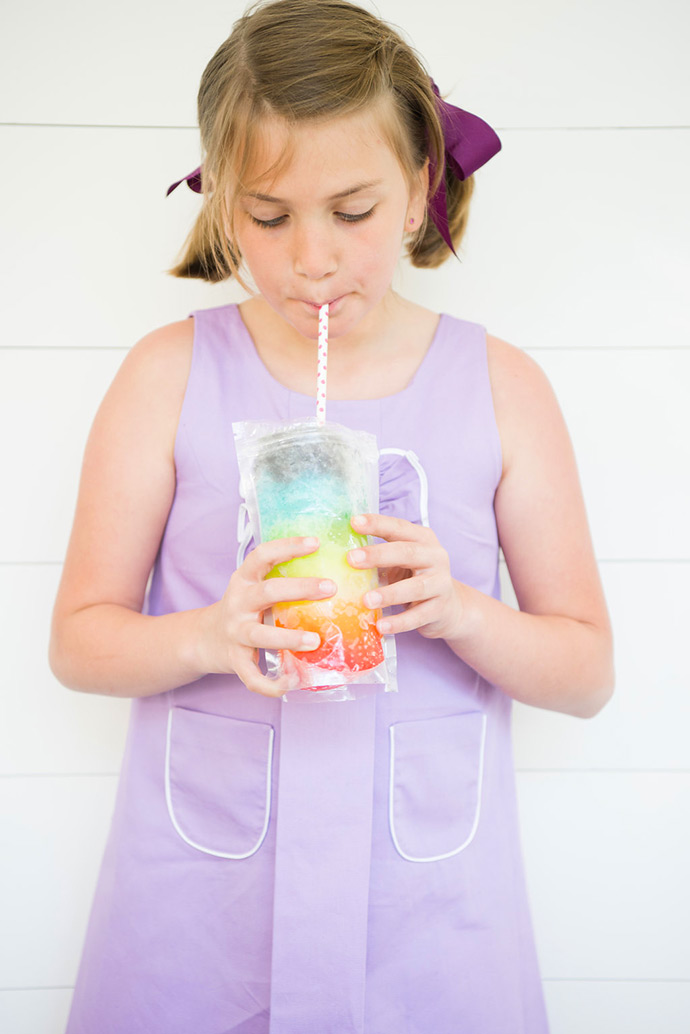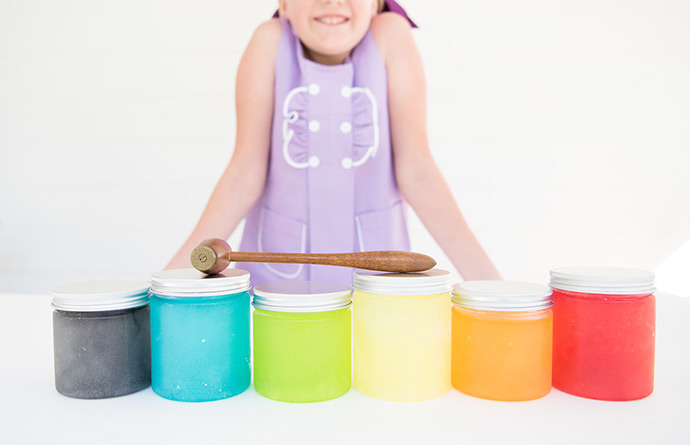 Gatorade (in rainbow colors)
Plastic jars
Hammer/mallet
Plastic zip pouches
Straws
Step 1
Fill each plastic jar with a different flavor of Gatorade and put in the freezer until frozen completely.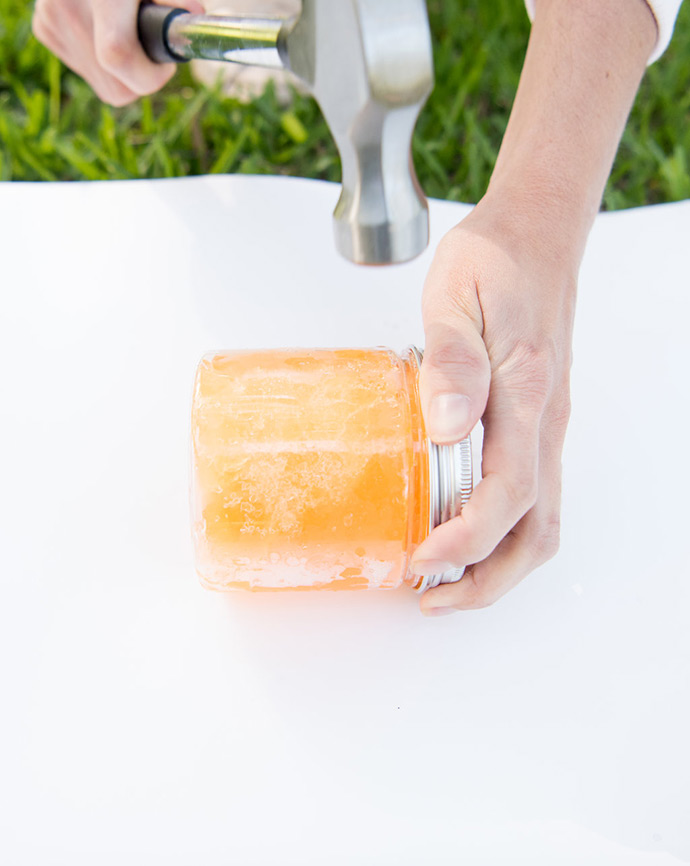 Step 2
Lay down a tea towel over your work surface and use a hammer or mallet to break up the frozen Gatorade.
Step 3
Spoon a little bit of each crushed color into the zip pouches, layering the crushed ice in rainbow order. When all the colors are in, stick in a straw and enjoy!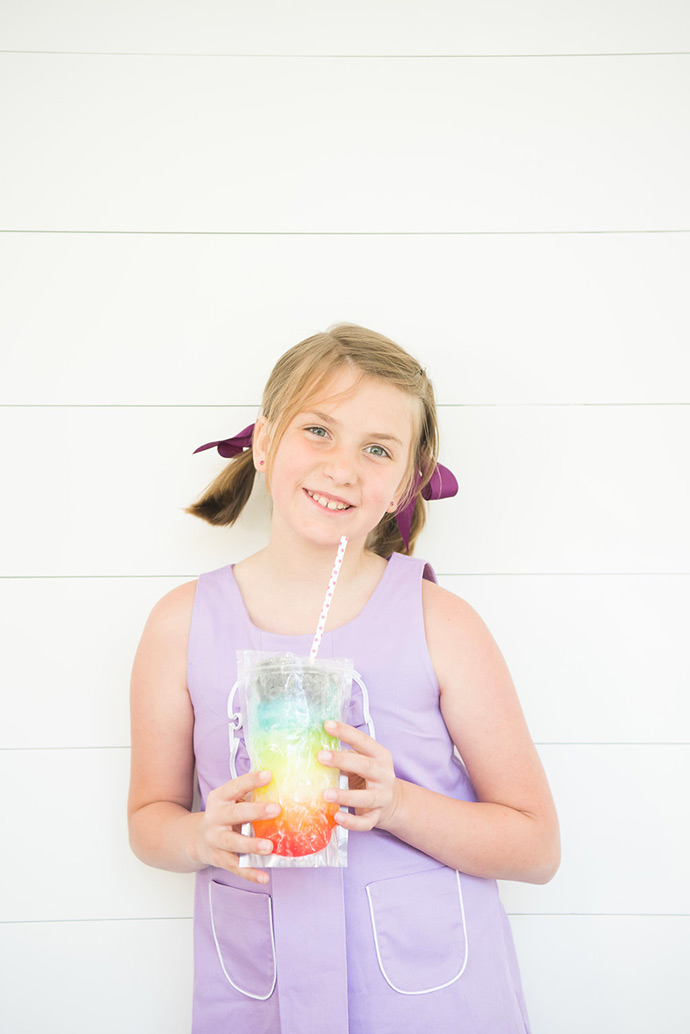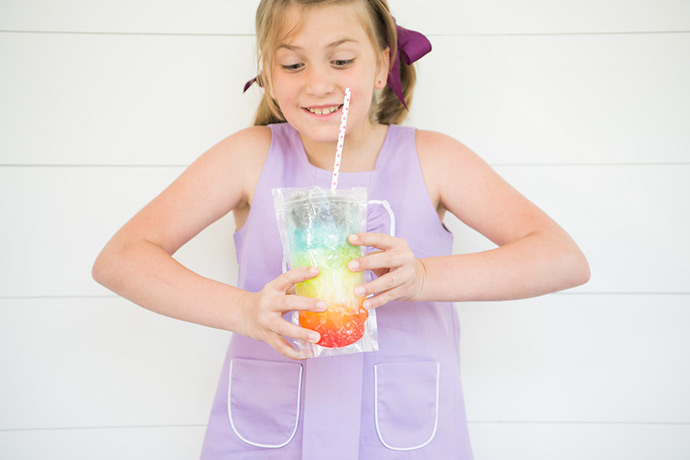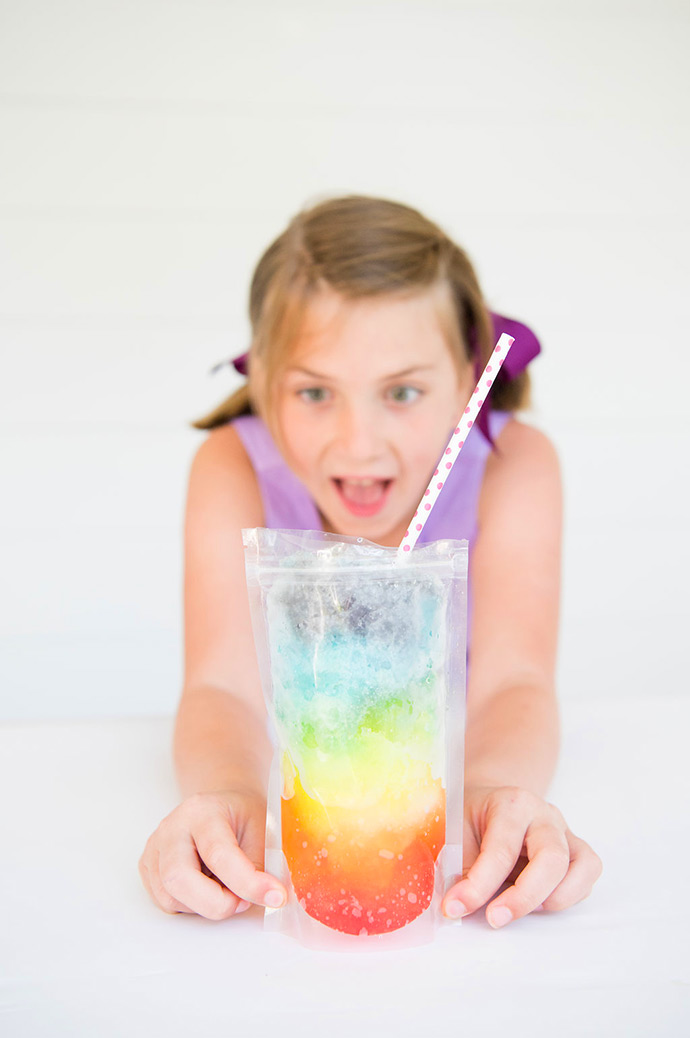 Photography: Kelli Boyd Photography
Charlotte's Clothing: Crescent Moon Children