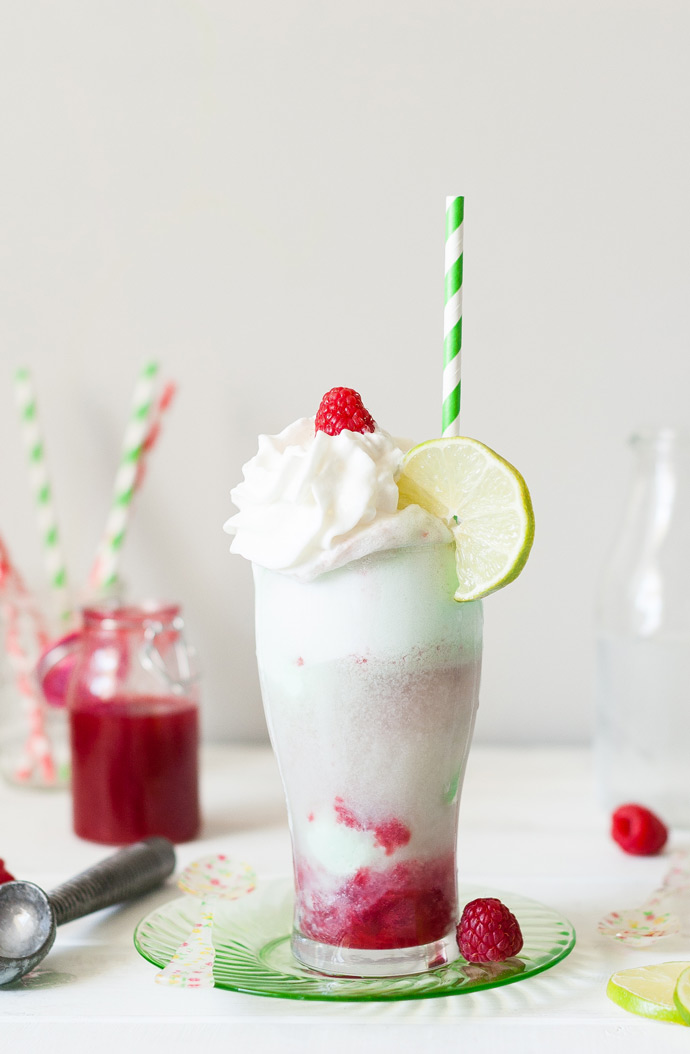 I can't believe we are already finding ourselves halfway through the summer. Really, there is only 1 month left before the kids are back in school and packed lunches will be on the forefront of my mind instead of popsicles and watermelon wedges. Having this realization made me want to have a little soda float fun with the kiddos. I mean, aren't soda floats one of the quintessential Summer treats?
The kids had no qualms with having a soda float party. Unsurprisingly. We grabbed some sherbet, soda, whipped cream, and toppings and together we whipped up a refreshingly creamy, fizzy treat. The best part was the fresh raspberry syrup. It comes together as sort of a fruit puree/simple syrup and adds a fresh, fruity flavor to the floats that you just can't get with store-bought syrup. And bonus! You can save the extra syrup to pour over pancakes, waffles, or to drizzle over ice cream later.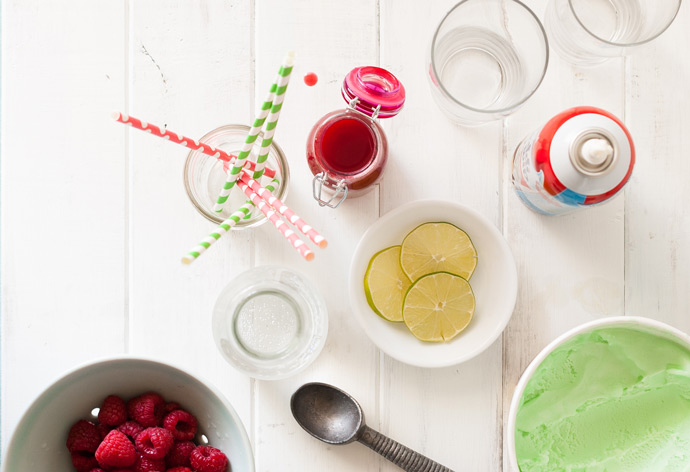 Fresh Raspberry Syrup
Lime sherbet
Lemon-Lime Soda
Whipped Cream (you can use canned whipped cream or whip your own and use a piping bag and fun tip! If you make your own, don't forget to sweeten it.)
Fresh raspberries, to garnish
Lime slices, to garnish
Fun straws (a must!)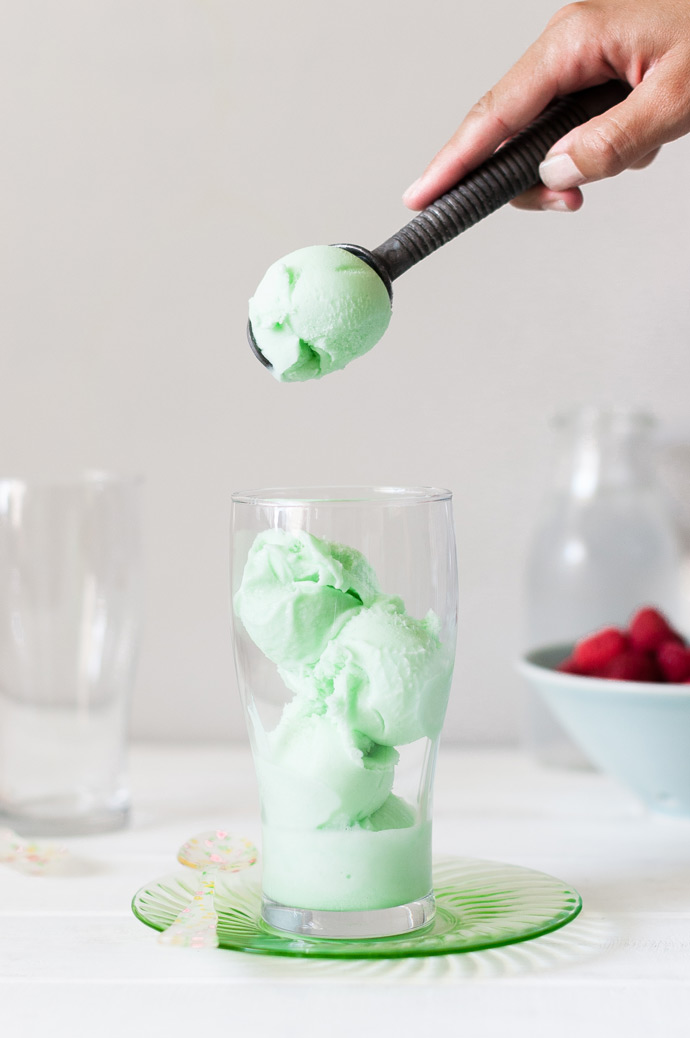 Step 1
Fill a glass with scoops of lime sherbet.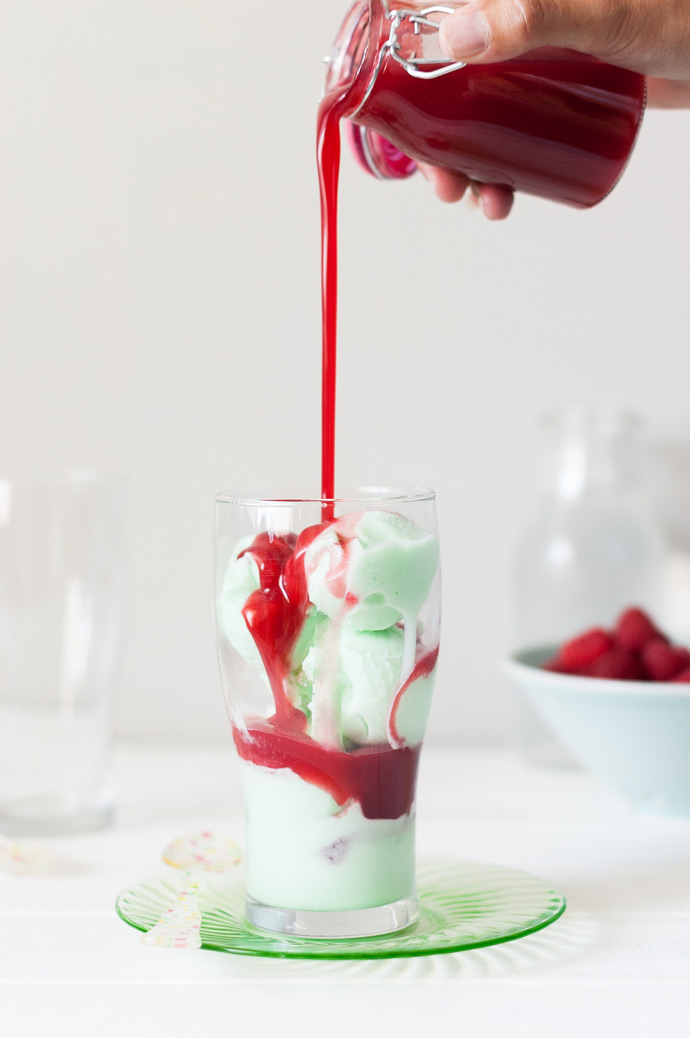 Step 2
Pour about 2 tablespoons of raspberry syrup over the top of the ice cream(you can just eyeball what you think 2 tablespoons looks like).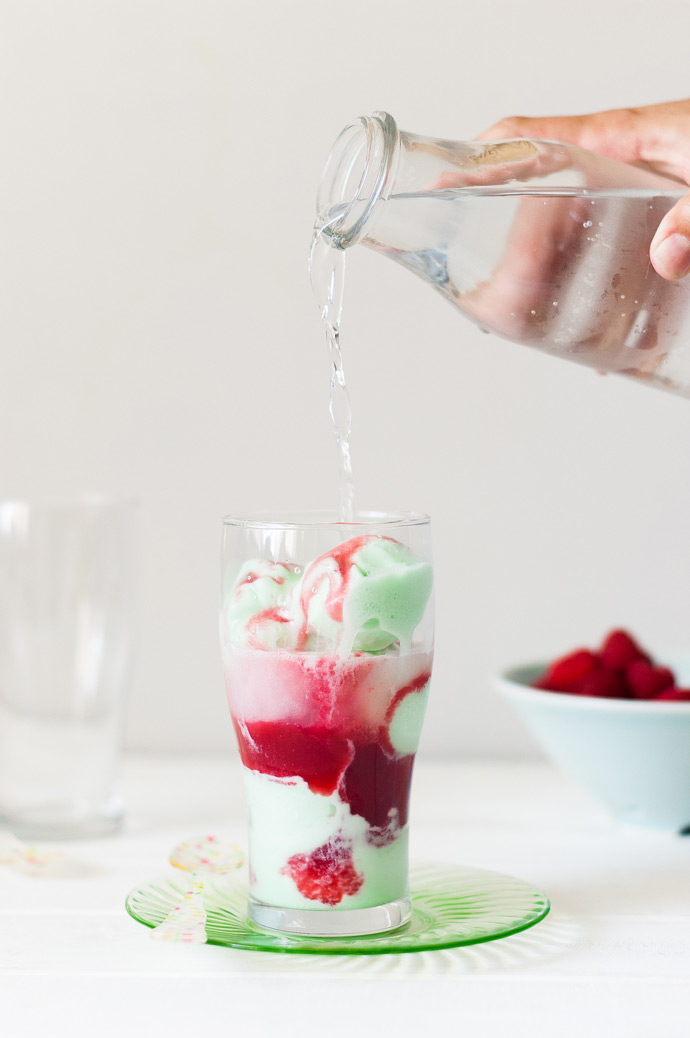 Step 3
Fill the glass to the top with lemon-lime soda. Be careful to not add too much soda too quickly or it may overflow!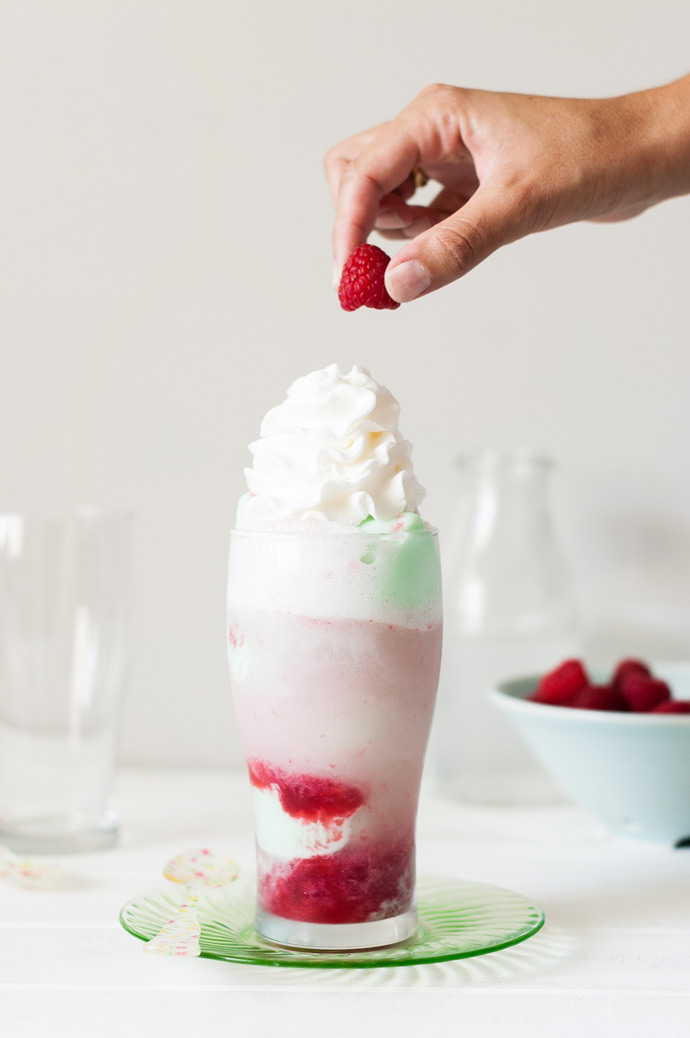 Step 4
Top the glass with a swirl of whipped cream.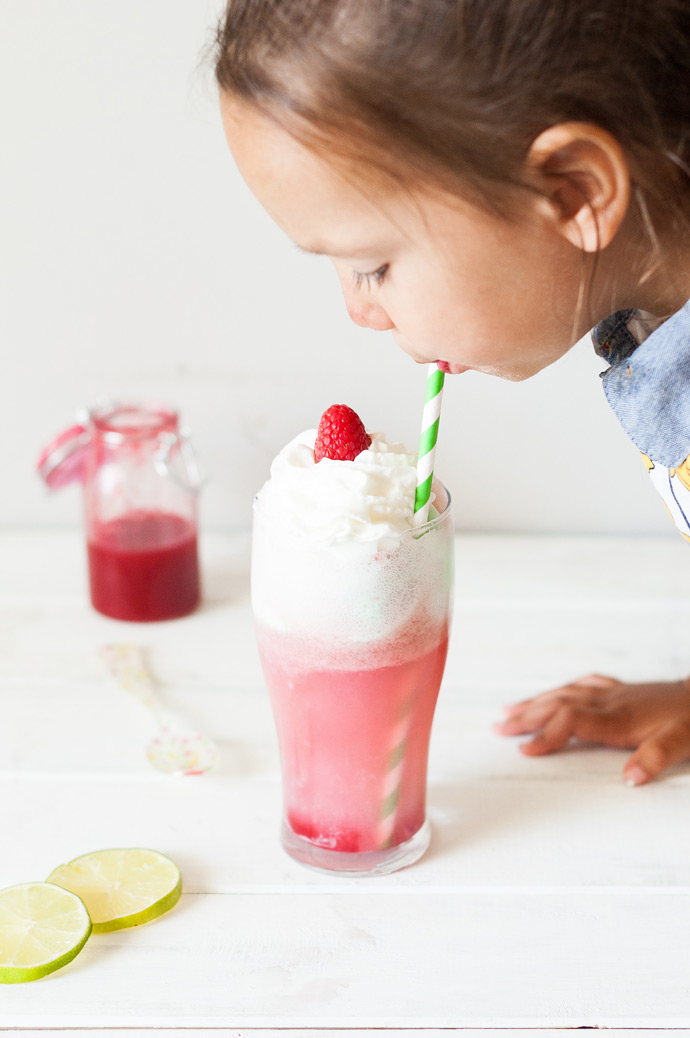 Step 5
Top the cream with a fresh raspberry, add a lime slice to the glass, slide a straw into the drink, and try to avoid a brain freeze!
How to make the fresh raspberry syrup:
12 ounces Raspberries
¾ cup Sugar
¾ cup Water
Place the raspberries, sugar, and water in a small saucepan and bring to a boil over medium/high heat. Reduce heat to medium and let simmer for 5 minutes. Remove from heat and let cool for 10 minutes. Pour the syrup into a blender and puree until smooth. Run the syrup through a fine mesh sieve and discard seeds. Store syrup in an airtight container in the refrigerator. Syrup will keep for several weeks.