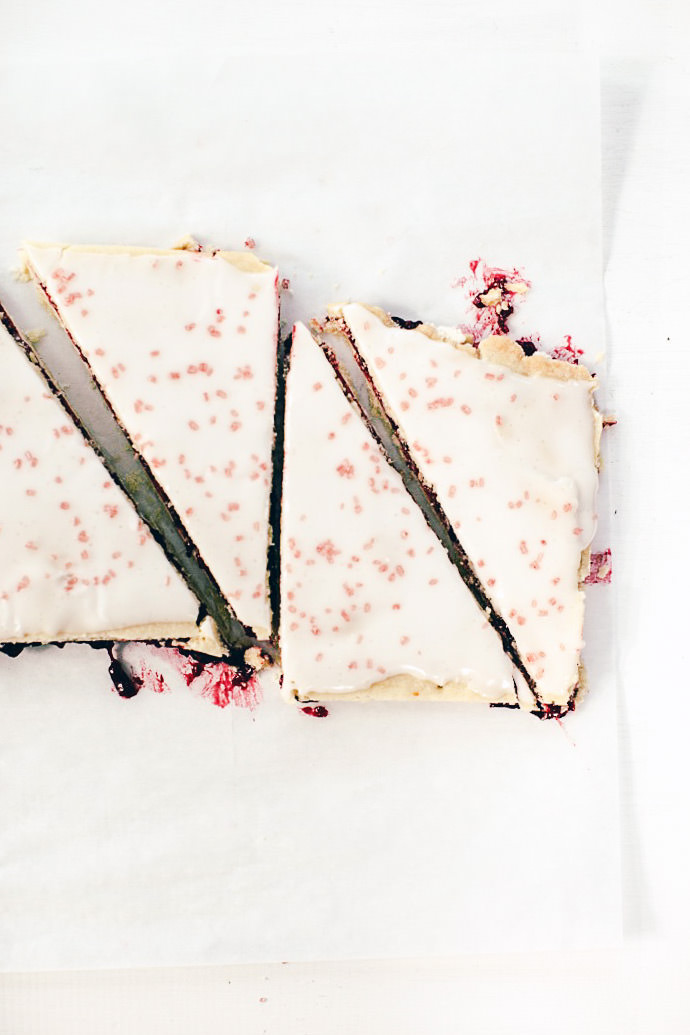 I first came across the term "Raspberry Snitter" in a Scandinavian Baking book, and knew instantly I had to make it for its name alone. Half pop tart, half jammy shortbread, these triangles are a lovely afternoon treat. They are on the sweet side, so use a raspberry jam that's on the tart side to help balance things out.
Ingredients
For the shortbread
2 cups all-purpose flour
6 tablespoons confectioner's sugar
¼ teaspoon salt
8 tablespoons unsalted butter, room temperature, cut into 1-inch pieces
1 egg
½ cup raspberry jam
1 cup confectioner's sugar
2 tablespoons water
Sprinkles
In the bowl of a stand mixer fitted with a paddle, combine the flour, sugar, and salt. Add the butter and the egg, and mix on low until fully incorporated and the dough starts to come together in a ball.
On a lightly floured piece of parchment paper, roll out the dough to a 16 x 9-inch rectangle. Cut the dough evenly into two pieces (about 8 x 4 ½ inches) and prick all over with a fork or skewer. Place the parchment paper on a half sheet pan, and place the pan in the fridge until the oven preheats.
Preheat the oven to 350F.
Bake the shortbread 15-20 minutes, until the edges are lightly browned and the shortbread is baked all the way through. Let the shortbread cool on the pan on a wire rack.
When the shortbread has cooled, spread the raspberry jam on one half. Place the other piece of shortbread on top, and spread the icing over the top (recipe follows). Sprinkle with sprinkles. Carefully cut into triangles, and serve.
Place the confectioner's sugar in a medium bowl. Add the water, and stir until combined. If the icing is too thick, add water 1 tablespoon at a time until the desired consistency is reached.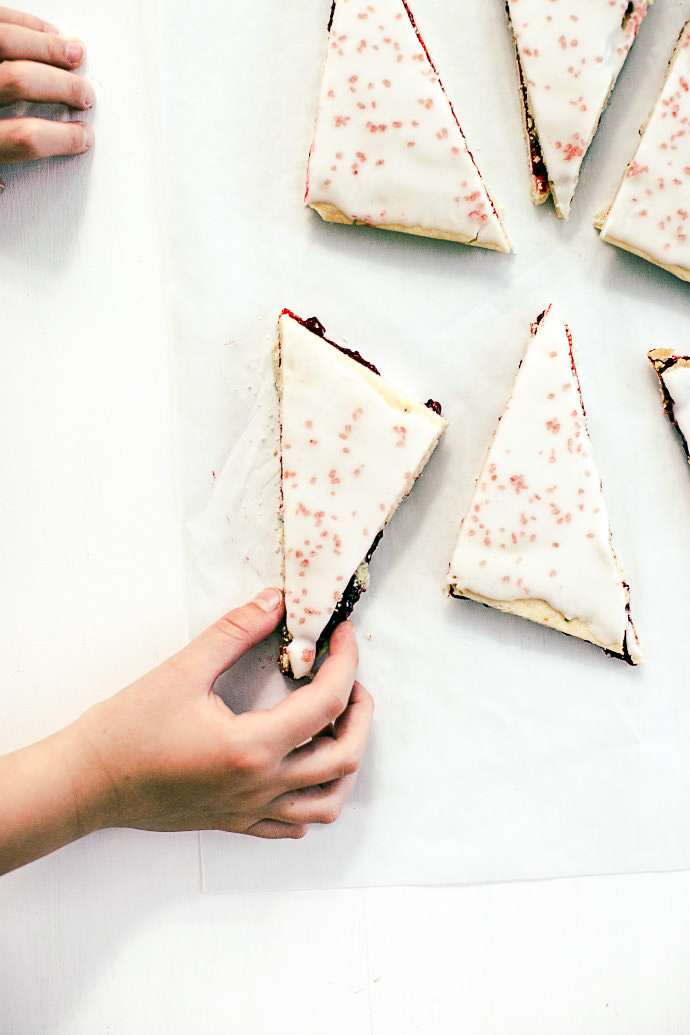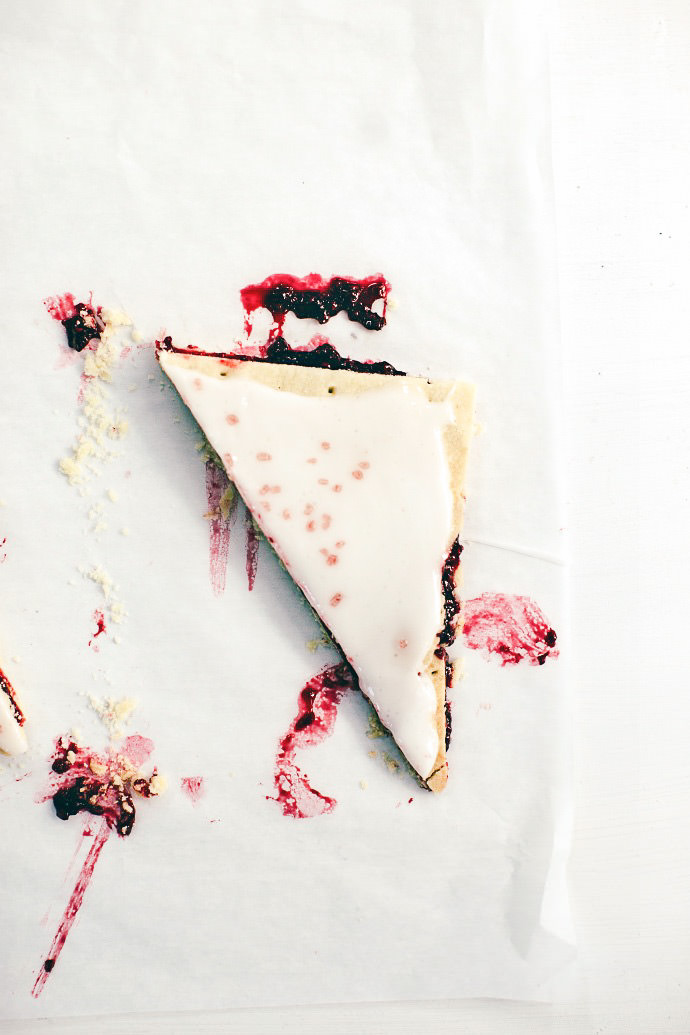 Enjoy!