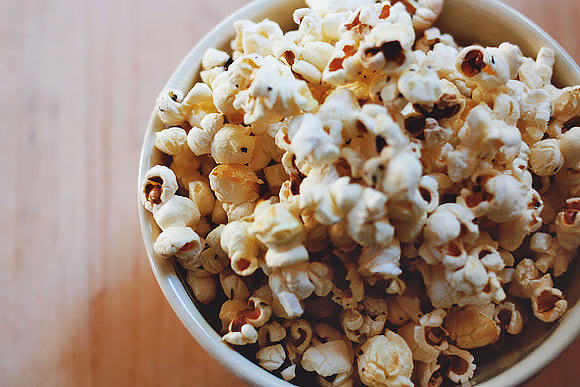 With the weather turning chilly, I find the desire to cozy up with a movie or by a fire ever growing. With two little ones, the cold afternoons before dinner sometimes need something extra special to mix things up.
The other day I had my oldest daughter, Matilda, help me make this divine buttery herb popcorn. It was the first time we'd made popcorn together, and it was nothing short of magical to watch her eyes light up as the kernels popped.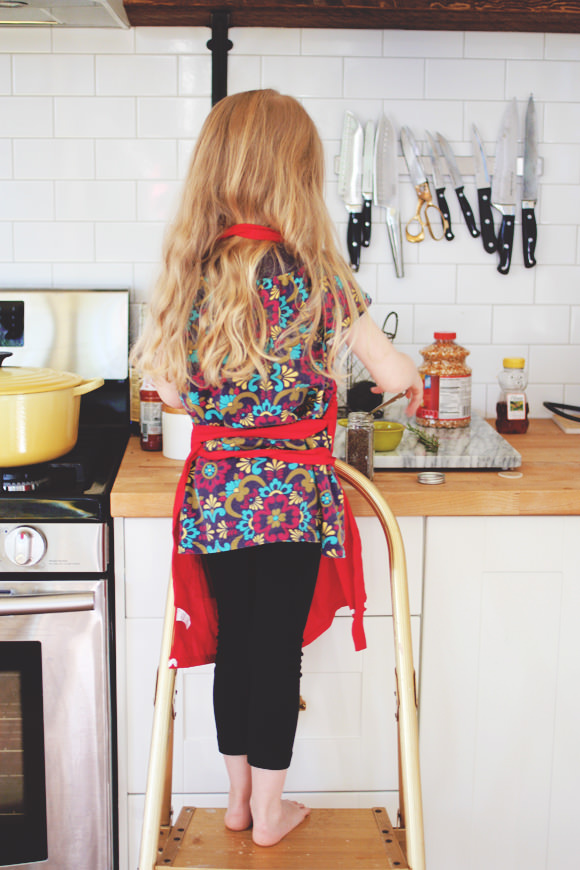 We just recently renovated an old farmhouse, and when we were designing the kitchen we made a conscious decision to forgo a microwave (you can see the finished kitchen here). This recipe is proof that you don't need one for perfect popcorn.
It really couldn't be easier to do, and it's so much fun peeking through the lid with little ones to watch the popcorn come to life (using caution of course). Grab a dutch oven, heavy bottomed pan, or fancy popper if you have one, and let's get started!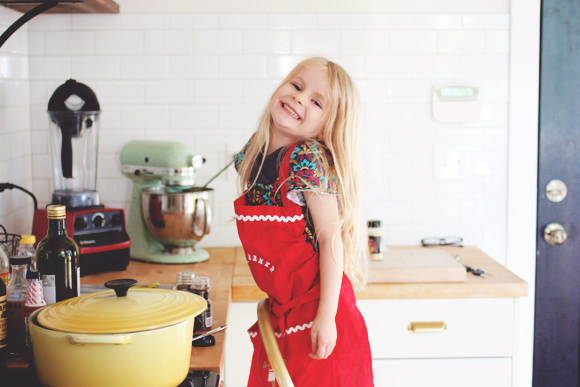 Ingredients
Serves 4
Heavy-bottomed pan with lid
1 tablespoon olive oil
2 tablespoons butter, unsalted
⅓ cup popcorn kernels
1 teaspoon garlic salt
1 teaspoon thyme
½ teaspoon Morton steak seasoning
½ teaspoon oregano
½ teaspoon kosher salt (or real salt)
1 sprig of fresh rosemary, stemmed and finely diced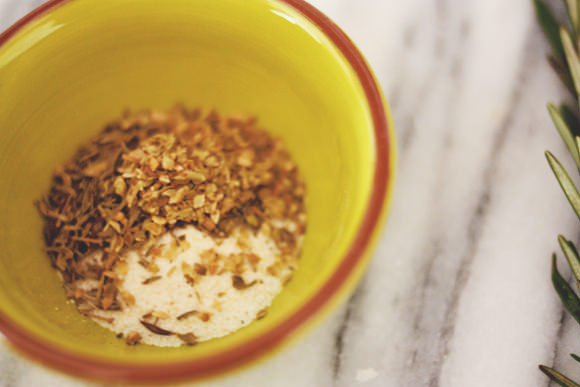 Step 1
Combine all the dry ingredients into a small bowl. This is a great job for kids; help them with the measuring and then they can pour the spices in. The spice mixture is enough for quite a few batches (6 to 8) and will keep in the fridge for several months!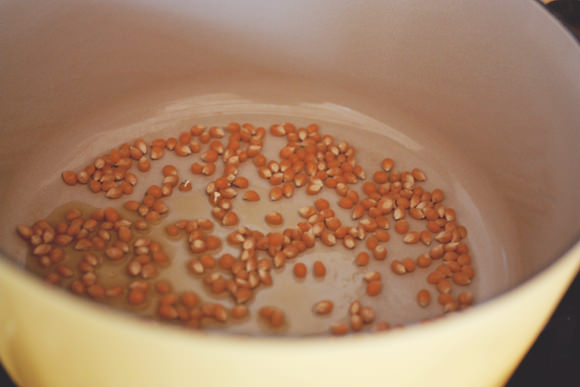 Step 2
In your heavy bottomed pan add the olive oil (you can also use corn oil or coconut oil) and warm over medium heat. Next add the kernels and place the lid slightly askew to allow the air to flow.
Once it begins popping shake the pan from time to time. When you hear it stop, remove from heat. A dutch oven is great for this but heavy and hot so make sure to grab your oven mitts and have them nearby. I only shook the pan once and the popcorn was perfect.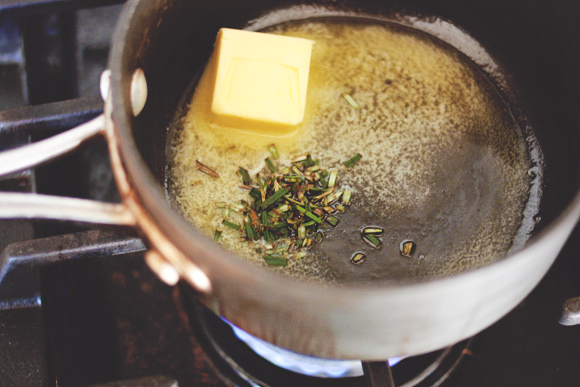 Step 3
Once you've removed the popcorn from the heat, begin melting your butter in a small saucepan. Once it begins to melt, add the rosemary. The rosemary is the super star here and adds so much flavor to the butter. Leave over heat until it bubbles and you can begin to smell the rosemary. Stir frequently.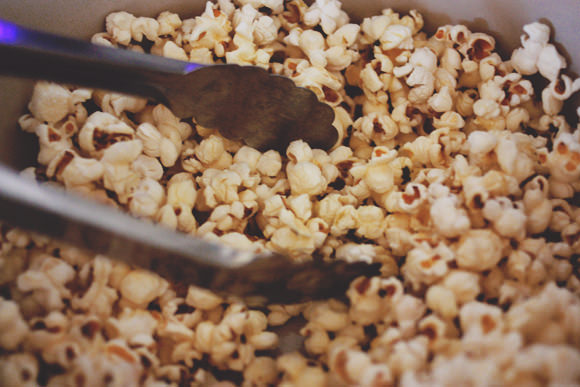 Step 4
Drizzle butter over the popcorn slowly and then toss with tongs. Once coated, add two scoops of your spice mixture and toss again. Serve in heaping bowls and be prepared to make at least one more batch.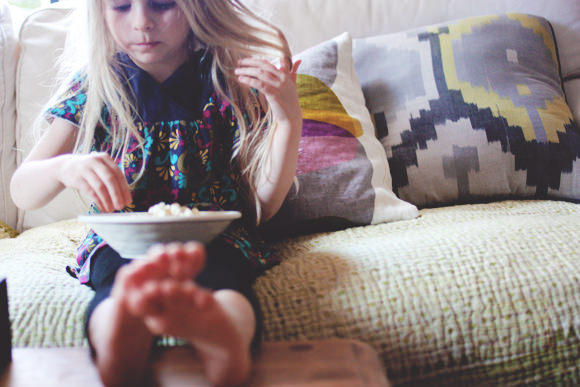 Enjoy!