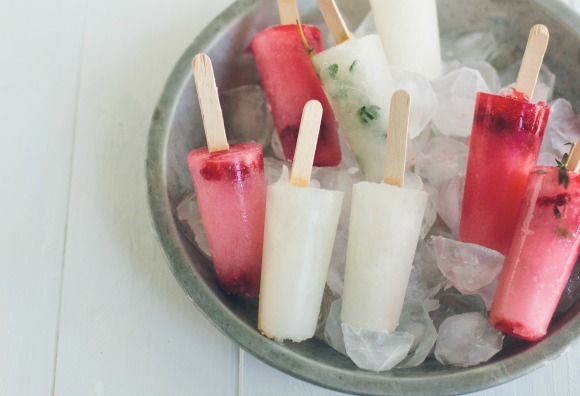 It's already late August. School starts soon, we've picked almost every raspberry off our sprawling bushes, and the kids are tired of sidewalk chalk and sandboxes. But one thing we never seem to get tired of: trips to the beach. I appear to have given birth to two little fish, because my children could spend all their time in the water. Our days are filled with soaking in the hot sun and cooling off in our favorite lake.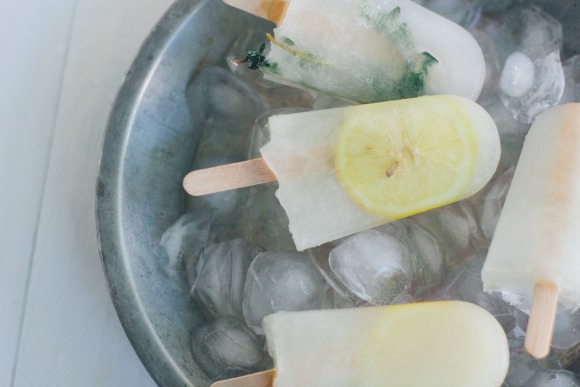 After all their energy is spent, a refreshing treat is required. And that's where these lemonade pops come in. They are very easy to make, and will help keep summer around, just a bit longer.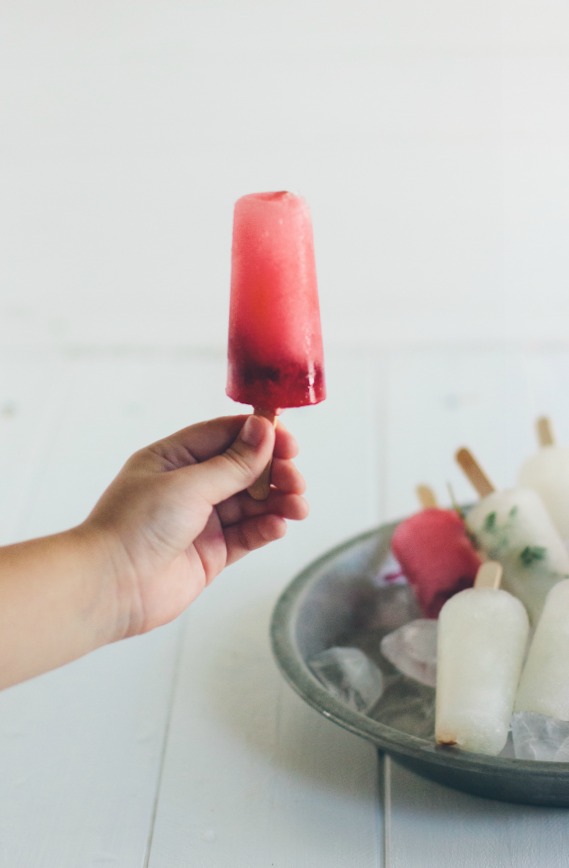 These pops can be as easy as pouring lemonade into a popsicle mold, but you can also make them fancy, if you'd like. Add a few crushed berries or a sprig of thyme (or other herbs) to add a lot of flavor.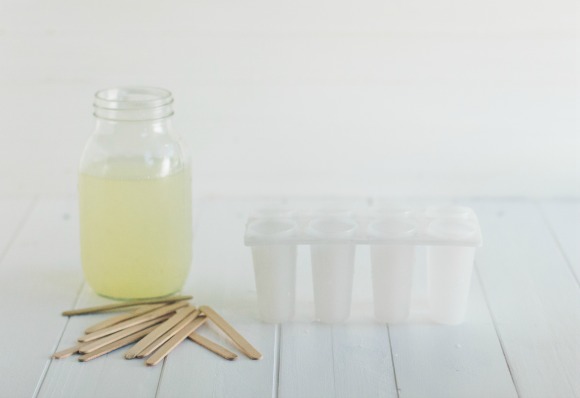 Ingredients 
Lemonade
Fresh berries (optional)
Fresh herbs (optional)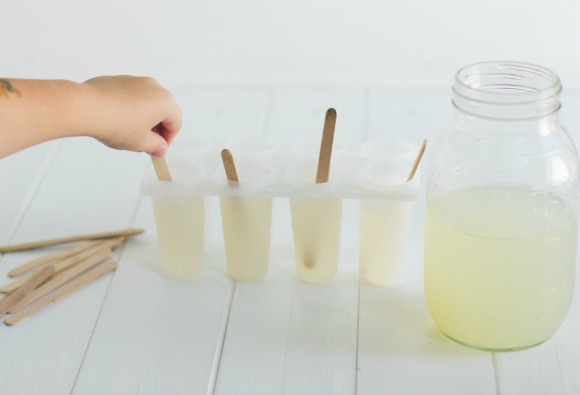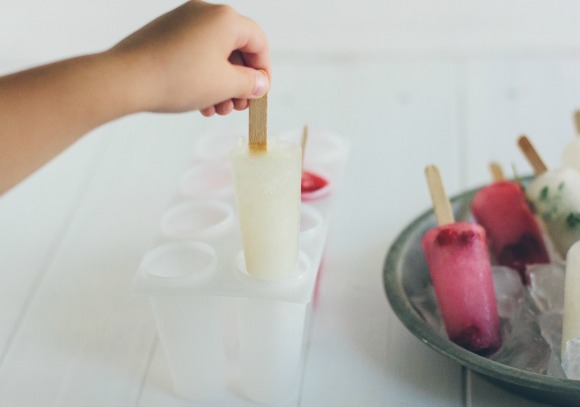 Pour the the lemonade into the popsicle molds, leaving a little space at the top for expansion. If you'd like to add berries, crush them slightly (I used 3 to 4 raspberries) and put them in the bottom of the molds before filling them. Fresh herbs can be added whole or chopped (I used a single sprig of thyme) and also placed in the mold before filling. Add popsicle sticks, freeze, and enjoy!