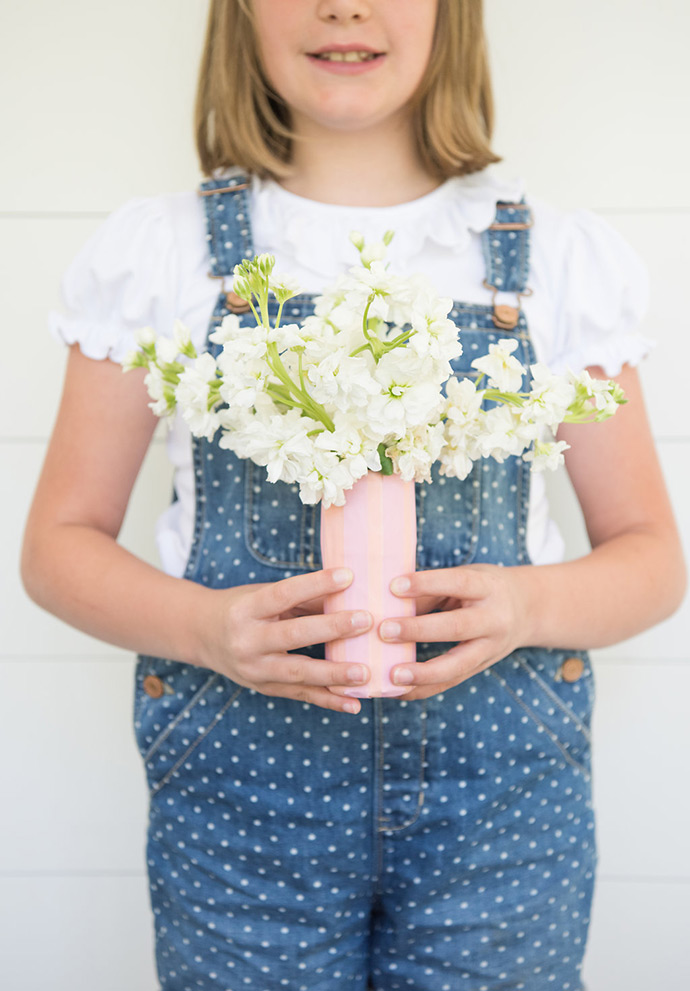 There's nothing like freshly picked flowers to brighten someone's day! We teamed up the lovely Monica of Lavin Label to create these darling pastel vases as part of our craft series collaboration. You'd never guess that we used recycled soda cans when we made these vases! We love using recycled materials when crafting and are so pleased with how these turned out.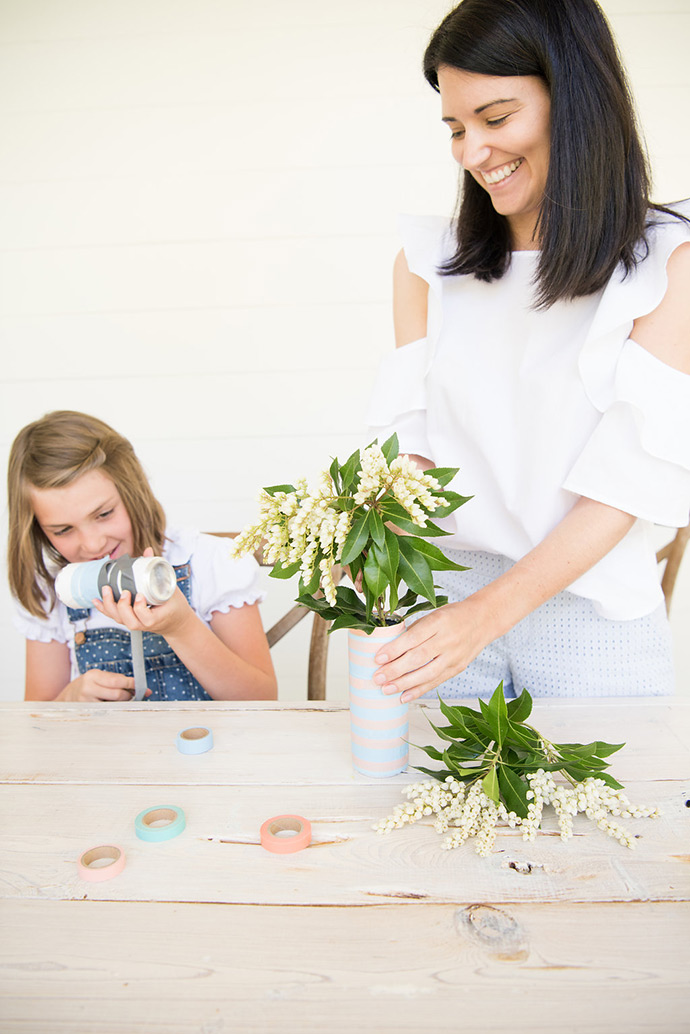 Of course, these gorgeous flowers steal the show but a pretty DIY vase never hurts. ;) If you have any blooms leftover from your U-Pick flower stand, whip up these vases and arrange a handful of them down the center of your dinner table. Almost instant decor! We used empty cans of La Croix sparkling water, but use whatever cans you have around the house. A mix of tall and short vases in a variety of colors would look really striking!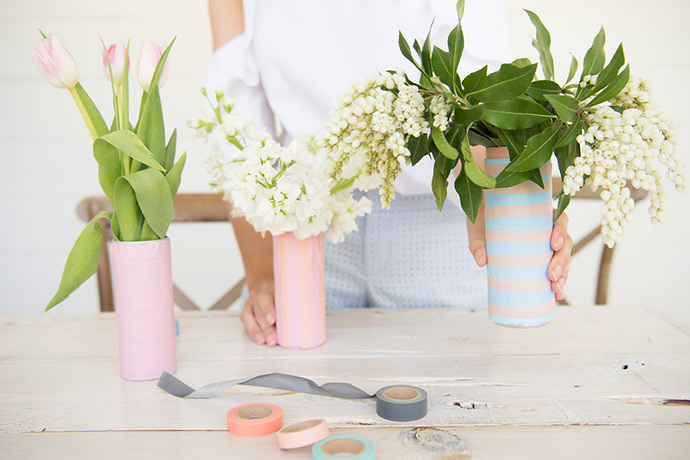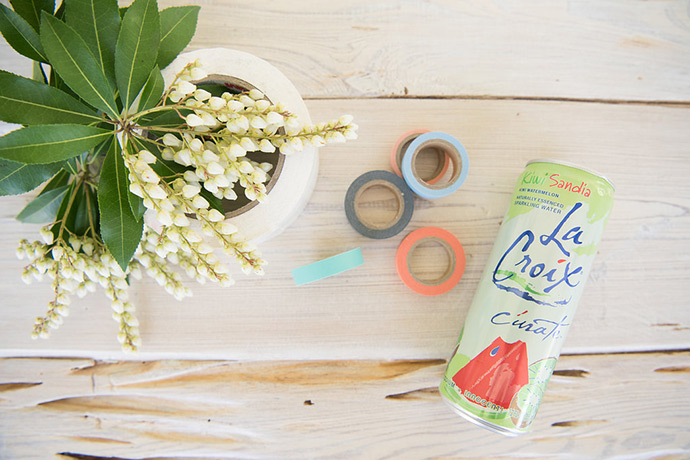 Duct tape
Washi tape
Empty cans
Can opener
Flowers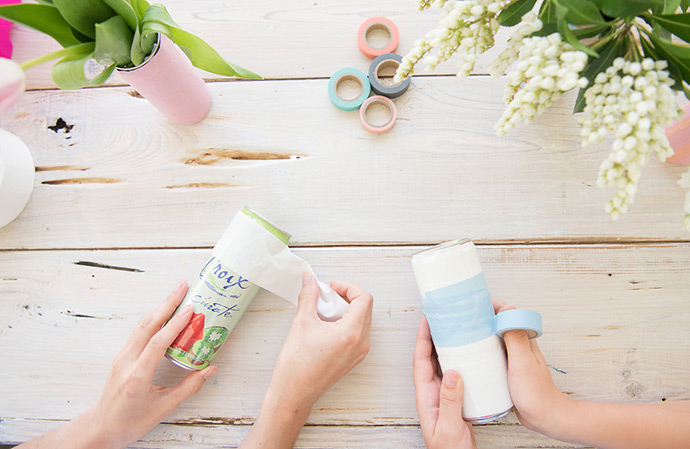 Step 1
Use a can opener to remove the top of an empty soda can, or use an empty soup can – for best results, use an opener that doesn't leave a sharp edge. Make sure to wash out and then dry the inside thoroughly.
Step 2
Wrap the outside of the can with tape – we used white duct tape as a base. Depending on the pattern on your can and the thickness/opacity of the tape you may need to apply a few layers.
Step 3
Add colored stripes on top using washi tape. Play around with this, trying vertical or horizontal stripes.
Step 4
Fill with water and arrange your flowers!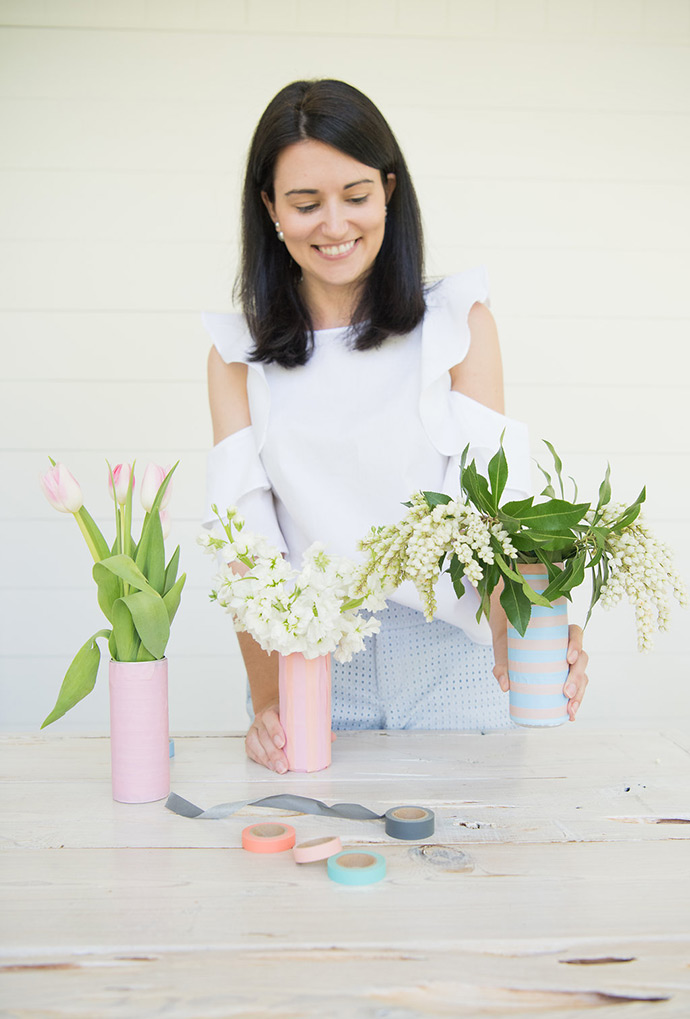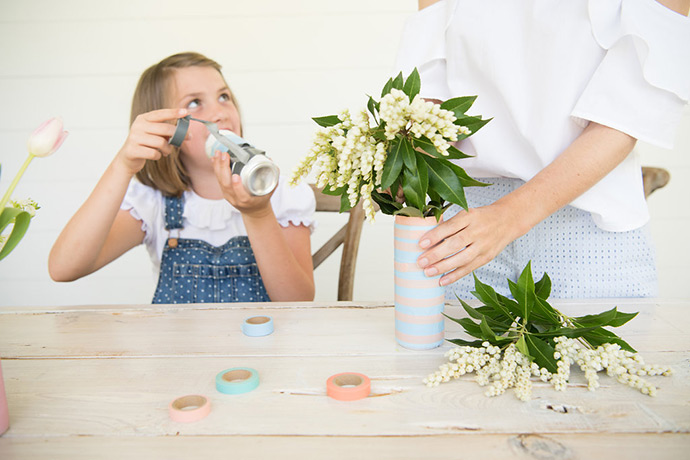 Photography: Kelli Boyd Photography
Florals: The Vine Garden Market
Charlotte's Clothing: Crescent Moon Children