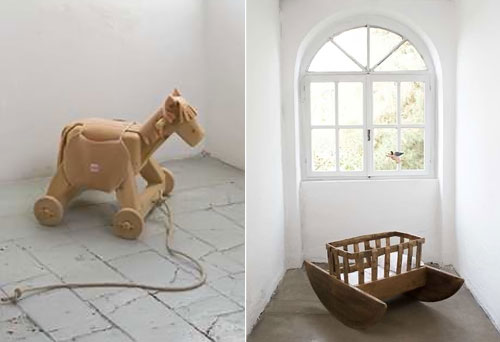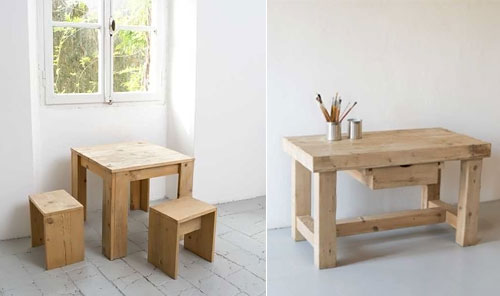 Designer Katrin Arens is uniquely gifted at turning the old into new. Her passion to "make ordinary objects extraordinary" shows in all of her work, whether designing beautiful handmade furniture for children or clothes for Amelia (her collection of natural children's clothing).
Her philosophy of simplicity and sustainability carries over into her personal life as well, as evident in her restoration of the gorgeous sixteenth century stone house in the Lombardy region of Italy that serves as her workshop and home (the house is believed to have been designed by Leonardo da Vinci, who worked just down the river).
From the top: a small child's horse, a cradle fashioned from the remains of a barrel, a children's table with stools, and a woodworking bench for children.